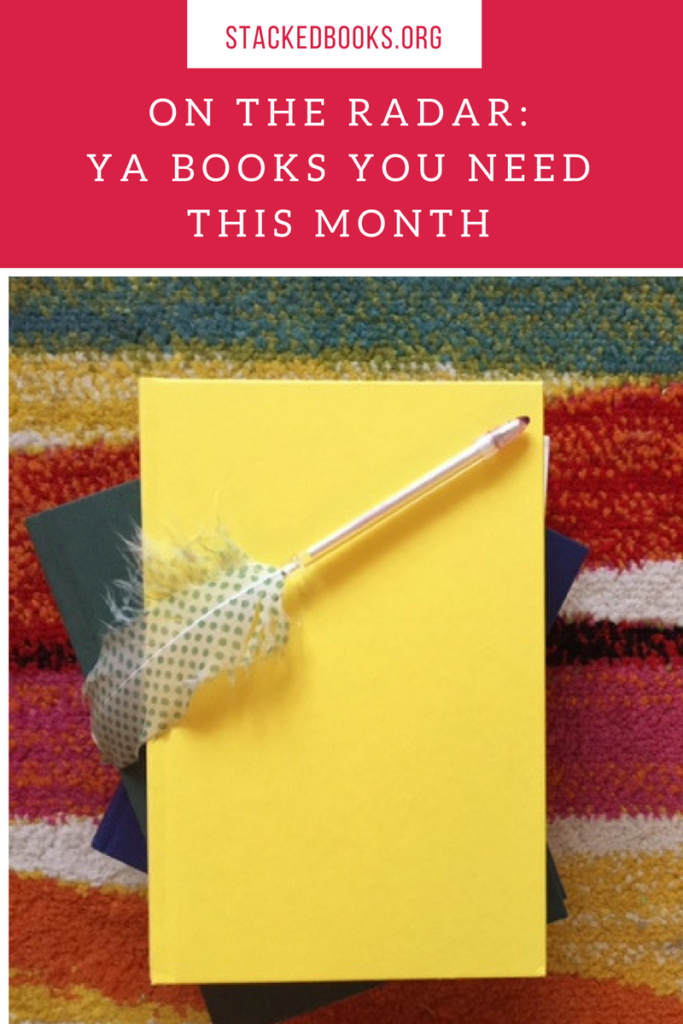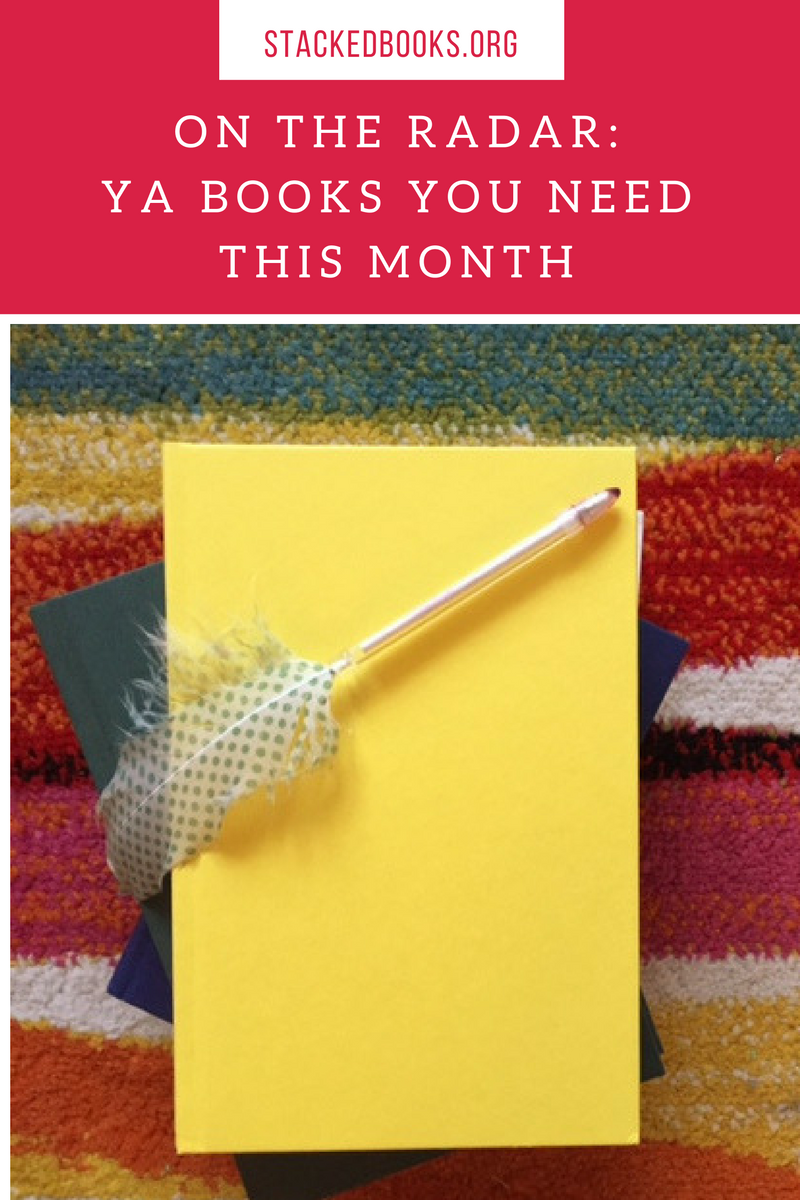 "On The Radar" is a monthly series meant to highlight between 9 and 12 books per month to fit a budget of roughly $300 or less. These lists are curated from a larger spreadsheet I keep with a running list of titles hitting shelves and are meant to reflect not only the big books coming out from authors readers know and love, but it's also meant to showcase some of the titles that have hit my radar through review copies, publicity blasts, or because they're titles that might otherwise not be readily seen or picked up through those traditional avenues. It's part science and part art.
This month, I'm cheating a tiny bit. I've pulled 13 titles, a few from well-known authors and/or popular series, and a few that are debut authors whose books are making a splash already. I went over my arbitrary number of 12 titles at most, in part because we have a lot of well-known and well-loved authors with books releasing in March and because I wanted to highlight a few debut novels that have been getting good buzz and/or will fill a huge hole in YA lit collections.
Book descriptions come from Goodreads and reasons for putting on your radar are mine and mine alone! Titles are alphabetical, with pub dates beside them.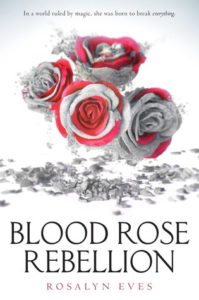 Blood Rose Rebellion by Rosalyn Eves  (3/28)
Sixteen-year-old Anna Arden is barred from society by a defect of blood. Though her family is part of the Luminate, powerful users of magic, she is Barren, unable to perform the simplest spells. Anna would do anything to belong. But her fate takes another course when, after inadvertently breaking her sister's debutante spell—an important chance for a highborn young woman to show her prowess with magic—Anna finds herself exiled to her family's once powerful but now crumbling native Hungary.
Her life might well be over.
In Hungary, Anna discovers that nothing is quite as it seems. Not the people around her, from her aloof cousin Noémi to the fierce and handsome Romani Gábor. Not the society she's known all her life, for discontent with the Luminate is sweeping the land. And not her lack of magic. Isolated from the only world she cares about, Anna still can't seem to stop herself from breaking spells.
As rebellion spreads across the region, Anna's unique ability becomes the catalyst everyone is seeking. In the company of nobles, revolutionaries, and Romanies, Anna must choose: deny her unique power and cling to the life she's always wanted, or embrace her ability and change that world forever.
Why it should be on your radar: This is a debut novel and the first in a series billed as being for fans of Victoria Aveyard's "The Red Queen" series. It's gotten quite a bit of publicity and buzz.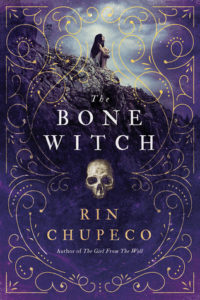 The Bone Witch by Rin Chupeco (3/7)
When Tea accidentally resurrects her brother from the dead, she learns she is different from the other witches in her family. Her gift for necromancy means that she's a bone witch, a title that makes her feared and ostracized by her community. But Tea finds solace and guidance with an older, wiser bone witch, who takes Tea and her brother to another land for training.
In her new home, Tea puts all her energy into becoming an asha — one who can wield elemental magic. But dark forces are approaching quickly, and in the face of danger, Tea will have to overcome her obstacles…and make a powerful choice.
Why it should be on your radar: Chupeco's name and reputation as a writer of horror and fantasy continues to grow. This is the first book in a new series, and like her previous work, it features a main character of color. She herself is an author of color.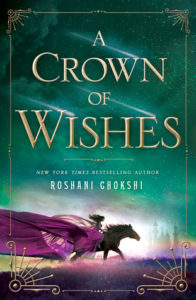 A Crown of Wishes by Roshani Chokshi (3/28)
Gauri, the princess of Bharata, has been taken as a prisoner of war by her kingdom's enemies. Faced with a future of exile and scorn, Gauri has nothing left to lose. Hope unexpectedly comes in the form of Vikram, the cunning prince of a neighboring land and her sworn enemy kingdom. Unsatisfied with becoming a mere puppet king, Vikram offers Gauri a chance to win back her kingdom in exchange for her battle prowess. Together, they'll have to set aside their differences and team up to win the Tournament of Wishes—a competition held in a mythical city where the Lord of Wealth promises a wish to the victor.
Reaching the tournament is just the beginning. Once they arrive, danger takes on new shapes: poisonous courtesans and mischievous story birds, a feast of fears and twisted fairy revels.
Every which way they turn new trials will test their wit and strength. But what Gauri and Vikram will soon discover is that there's nothing more dangerous than what they most desire.
Why it should be on your radar: This is the second book in Chokshi's really popular fantasy series, which hit the New York Times immediately. If you haven't picked up the first one for your shelves, the paperback hit shelves the same day as this volume.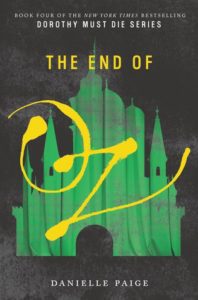 The End of Oz by Danielle Paige (3/14)
Amy Gumm must do everything in her power to save Kansas and make Oz a free land once more.
At the end of Yellow Brick War, Amy had finally defeated Dorothy. Just when she and the rest of the surviving members of the Revolutionary Order of the Wicked thought it was safe to start rebuilding the damaged land of Oz, they realized they've been betrayed—by one of their own. And Dorothy might not have been so easily defeated after all.
In the fourth installment of the New York Times bestselling Dorothy Must Die series, the magical Road of Yellow Brick has come to the rescue, and whisked Amy away—but to where? Does the Road itself know where she needs to go to find the help that she needs?
Welcome to the other side of the rainbow. Here there's danger around every corner, and magic shoes won't be able to save you.
Why it should be on your radar: This is the fourth book in the popular "Dorothy Must Die" series.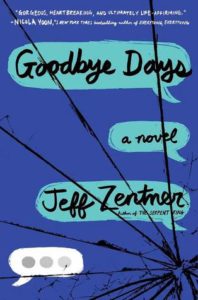 Goodbye Days by Jeff Zentner (3/7)
Can a text message destroy your life?
Carver Briggs never thought a simple text would cause a fatal crash, killing his three best friends, Mars, Eli, and Blake. Now Carver can't stop blaming himself for the accident and even worse, there could be a criminal investigation into the deaths.
Then Blake's grandmother asks Carver to remember her grandson with a 'goodbye day' together. Carver has his misgivings, but he starts to help the families of his lost friends grieve with their own memorial days, along with Eli's bereaved girlfriend Jesmyn. But not everyone is willing to forgive. Carver's own despair and guilt threatens to pull him under into panic and anxiety as he faces punishment for his terrible mistake. Can the goodbye days really help?
Why it should be on your radar: Zentner's first novel, The Serpent King, won the William C Morris debut award last year. His second book has been getting plenty of attention in reviews.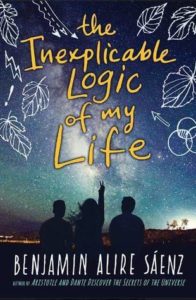 The Inexplicable Logic of My Life by Benjamin Alire Saenz (3/7)
Sal used to know his place with his adoptive gay father, their loving Mexican-American family, and his best friend, Samantha. But it's senior year, and suddenly Sal is throwing punches, questioning everything, and realizing he no longer knows himself. If Sal's not who he thought he was, who is he?
Why it should be on your radar: The description of this lengthy book is short, but that's probably all that needs to be said. This is the next book from Benjamin Alire Saenz, whose Aristotle and Dante Discover The Secrets of The Universe took home boatloads and boatloads of awards and attention.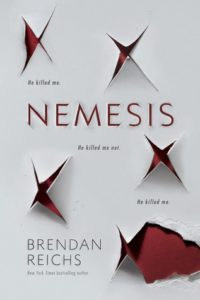 Nemesis by Brendan Reichs (3/21)
It's been happening since Min was eight. Every two years, on her birthday, a strange man finds her and murders her in cold blood. But hours later, she wakes up in a clearing just outside her tiny Idaho hometown—alone, unhurt, and with all evidence of the horrifying crime erased.
Across the valley, Noah just wants to be like everyone else. But he's not. Nightmares of murder and death plague him, though he does his best to hide the signs. But when the world around him begins to spiral toward panic and destruction, Noah discovers that people have been lying to him his whole life. Everything changes in an eye blink.
For the planet has a bigger problem. The Anvil, an enormous asteroid threatening all life on Earth, leaves little room for two troubled teens. Yet on her sixteenth birthday, as she cowers in her bedroom, hoping not to die for the fifth time, Min has had enough. She vows to discover what is happening in Fire Lake and uncovers a lifetime of lies: a vast conspiracy involving the sixty-four students of her sophomore class, one that may be even more sinister than the murders.
Why it should be on your radar: This is the first in a new series by Reichs, who was one of the coauthors on the "Virals" series. It's been pitched as Orphan Black meets The Lord of the Flies, which would be enough to make it fly off shelves. The movie rights have already been snapped up.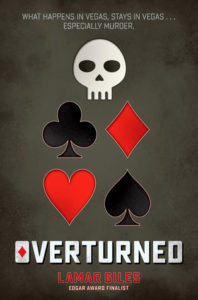 Overturned by Lamar Giles (3/28)
Nikki Tate is infamous, even by Las Vegas standards. Her dad is sitting on death row, convicted of killing his best friend in a gambling dispute turned ugly. And for five years, he's maintained his innocence. But Nikki wants no part of that. She's been working on Operation Escape Vegas: playing in illegal card games so she can save up enough money to get out come graduation day.
Then her dad's murder conviction is overturned. The new evidence seems to come out of nowhere and Nikki's life becomes a mess when he's released from prison. Because the dad who comes home is not the dad she remembers. And he's desperately obsessed with finding out who framed him—and why.
As her dad digs into the seedy underbelly of Vegas, the past threatens everything and Nikki is drawn into his deadly hunt for the truth. But in the city of sin, some sinners will do anything to keep their secrets, and Nikki soon finds herself playing for the biggest gamble ever—her life.
Why it should be on your radar: A new Lamar Giles book is always going to be on these lists. This thriller, set in Vegas, should have great appeal. The cover is excellent, too.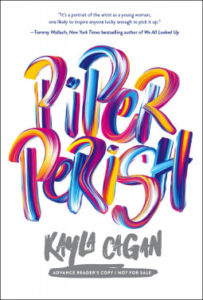 Piper Perish by Kayla Cagan (3/7)
Now is the time for fearlessness.
Piper Perish inhales air and exhales art. The sooner she and her best friends can get out of Houston and get to New York City, the better. Art school has been Piper's dream her whole life, and now that senior year is halfway over, she's never felt more ready. But in the final months before graduation, things are weird with her friends and stressful with three different guys, and Piper's sister's tyrannical mental state seems to thwart every attempt at happiness for the close-knit Perish family. Piper's art just might be enough to get her out. But is she brave enough to seize that power, even if it means giving up what she's always known?
Why it should be on your radar: This debut novel is Chronicle's lead title for the season, and they've put a ton of marketing and publicity behind it. Aside from that, which will generate buzz, the description makes it sound like one that'll appeal to a lot of readers.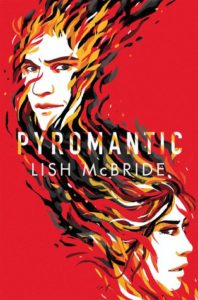 Pyromantic by Lish McBride (3/21)
Ava is having a rough time. Getting rid of Venus didn't set her free—she's still Coterie. Her new boss seems like an improvement, but who knows if he'll stay that way? The Coterie life changes people. And since she's currently avoiding her friends after (disastrously) turning down a date with Lock, well, everything kind of sucks.
Then she gets sent to handle two local thugs with were-hare Sid. But when they arrive, the thugs are dead and a necromancer has raised them as mindless, aggressive zombies. Ava is faced with an epidemic—something is turning normal creatures into killing machines. Unfortunately, this means she has to work with Lock and his new girl. Worse than that, she has to work with her ex, Ryan. Compared to facing such emotional turmoil, she'd rather take on an entire herd of flesh-eating kelpies . . . or she could just do both. Isn't she just the lucky gal?
Why it should be on your radar: The second book in McBride's "Firebug" series — McBride, being a William C Morris winner, will have name recognition and her work falls into a category of "the kinds of books that readers will love finding on shelf."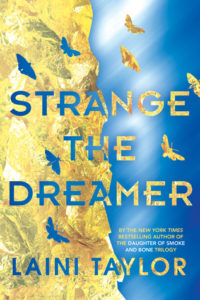 Strange The Dreamer by Laini Taylor (3/28)
The dream chooses the dreamer, not the other way around— and Lazlo Strange, war orphan and junior librarian, has always feared that his dream chose poorly. Since he was five years old he's been obsessed with the mythic lost city of Weep, but it would take someone bolder than he to cross half the world in search of it. Then a stunning opportunity presents itself, in the person of a hero called the Godslayer and a band of legendary warriors, and he has to seize his chance to lose his dream forever.
What happened in Weep two hundred years ago to cut it off from the rest of the world? What exactly did the Godslayer slay that went by the name of god? And what is the mysterious problem he now seeks help in solving?
The answers await in Weep, but so do more mysteries—including the blue-skinned goddess who appears in Lazlo's dreams. How did he dream her before he knew she existed? and if all the gods are dead, why does she seem so real?
Why it should be on your radar: This is the first book in a duology from Laini Taylor, a perennially popular and award-winning fantasy writer.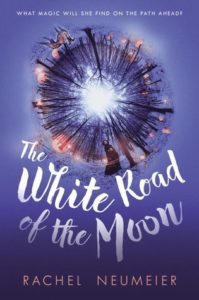 The White Road of The Moon by Rachel Neumeier (3/14)
Imagine you live with your aunt, who hates you so much she's going to sell you into a dreadful apprenticeship. Imagine you run away before that can happen. Imagine that you can see ghosts—and talk with the dead. People like you are feared, even shunned.
Now imagine…the first people you encounter after your escape are a mysterious stranger and a ghost boy, who seem to need you desperately—though you don't understand who they are or exactly what they want you to do. So you set off on a treacherous journey, with only a ghost dog for company. And you find that what lies before you is a task so monumental that it could change the world.
Why it should be on your radar: This is a stand alone fantasy pitched as Leigh Bardugo meets The Sixth Sense. That should be plenty to make the book move. Plus, as always, there's a welcome spot for stand alone fantasy.
You're Welcome, Universe by Whitney Gardner (3/7)
When Julia finds a slur about her best friend scrawled across the back of the Kingston School for the Deaf, she covers it up with a beautiful (albeit illegal) graffiti mural.
Her supposed best friend snitches, the principal expels her, and her two mothers set Julia up with a one-way ticket to a "mainstream" school in the suburbs, where she's treated like an outcast as the only deaf student. The last thing she has left is her art, and not even Banksy himself could convince her to give that up.
Out in the 'burbs, Julia paints anywhere she can, eager to claim some turf of her own. But Julia soon learns that she might not be the only vandal in town. Someone is adding to her tags, making them better, showing off—and showing Julia up in the process. She expected her art might get painted over by cops. But she never imagined getting dragged into a full-blown graffiti war.
Told with wit and grit by debut author Whitney Gardner, who also provides gorgeous interior illustrations of Julia's graffiti tags, You're Welcome, Universe introduces audiences to a one-of-a-kind protagonist who is unabashedly herself no matter what life throws in her way.
Why it should be on your radar: As if the description weren't enough to sell it, the fact this book is so inclusive and features deaf characters is a big deal. This is an Own Voices story, which will make it even more powerful to many readers.