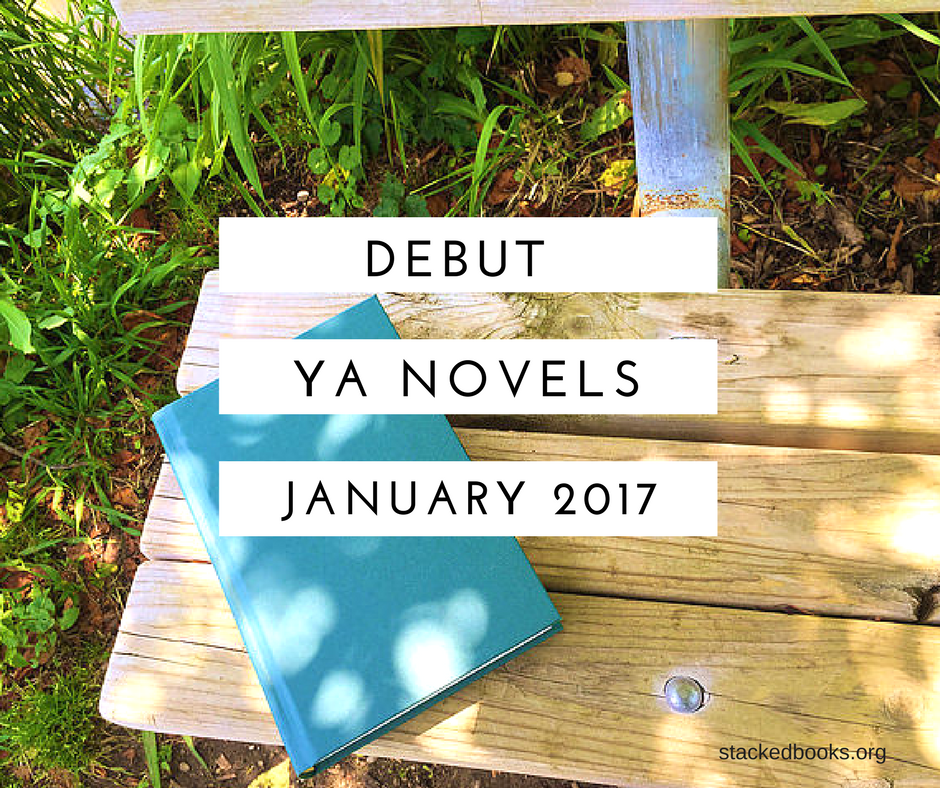 It's time for another round-up of debut YA novels of the month — this one being the first of 2017. The firsts of the firsts!
This round-up includes debut novels, where "debut" is in its purest definition. These are first-time books by first-time authors. I'm not including books by authors who are using or have used a pseudonym in the past or those who have written in other categories (adult, middle grade, etc.) in the past. Authors who have self-published are not included here either.
All descriptions are from Goodreads, unless otherwise noted; I've found Goodreads descriptions to offer better insight to what a book is about over WorldCat. If I'm missing any debuts out in January from traditional publishers — and I should clarify that indie/small presses are okay — let me know in the comments.
As always, not all noted titles included here are necessarily endorsements for those titles. List is arranged alphabetically by title, with pub dates beside them.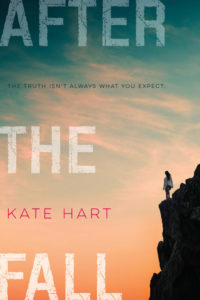 After The Fall by Kate Hart (1/24)
Seventeen-year-old Raychel is sleeping with two boys: her overachieving best friend Matt…and his slacker brother, Andrew. Raychel sneaks into Matt's bed after nightmares, but nothing ever happens. He doesn't even seem to realize she's a girl, except when he decides she needs rescuing. But Raychel doesn't want to be his girl anyway. She just needs his support as she deals with the classmate who assaulted her, the constant threat of her family's eviction, and the dream of college slipping quickly out of reach. Matt tries to help, but he doesn't really get it… and he'd never understand why she's fallen into a secret relationship with his brother. The friendships are a precarious balance, and when tragedy strikes, everything falls apart. Raychel has to decide which pieces she can pick up – and which ones are worth putting back together.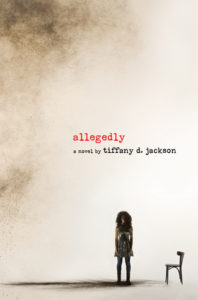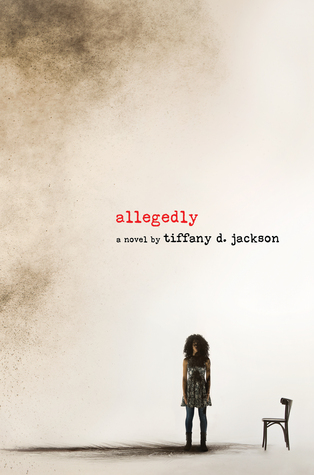 Allegedly by Tiffany D. Jackson (1/24)
Mary B. Addison killed a baby.
Allegedly. She didn't say much in that first interview with detectives, and the media filled in the only blanks that mattered: A white baby had died while under the care of a church-going black woman and her nine-year-old daughter. The public convicted Mary and the jury made it official. But did she do it? She wouldn't say.
Mary survived six years in baby jail before being dumped in a group home. The house isn't really "home"—no place where you fear for your life can be considered a home. Home is Ted, who she meets on assignment at a nursing home.
There wasn't a point to setting the record straight before, but now she's got Ted—and their unborn child—to think about. When the state threatens to take her baby, Mary must find the voice to fight her past. And her fate lies in the hands of the one person she distrusts the most: her Momma. No one knows the real Momma. But who really knows the real Mary?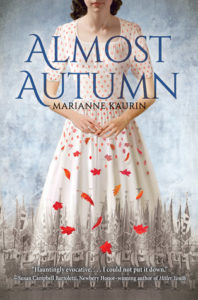 Almost Autumn by Marianne Kaurin, translated by Rosie Hedger (1/3)
It's October 1942, in Oslo, Norway. Fifteen-year-old Ilse Stern is waiting to meet boy-next-door Hermann Rod for their first date. She was beginning to think he'd never ask her; she's had a crush on him for as long as she can remember.
But Hermann won't be able to make it tonight. What Ilse doesn't know is that Hermann is secretly working in the Resistance, helping Norwegian Jews flee the country to escape the Nazis. The work is exhausting and unpredictable, full of late nights and code words and lies to Hermann's parents, to his boss… to Ilse.
And as life under German occupation becomes even more difficult, particularly for Jewish families like the Sterns, the choices made become more important by the hour: To speak up or to look away? To stay or to flee? To act now or wait one more day?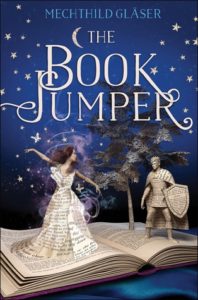 The Book Jumper by Mechthild Glaser (1/3)
Amy Lennox doesn't know quite what to expect when she and her mother pick up and leave Germany for Scotland, heading to her mother's childhood home of Lennox House on the island of Stormsay.
Amy's grandmother, Lady Mairead, insists that Amy must read while she resides at Lennox House—but not in the usual way. It turns out that Amy is a book jumper, able to leap into a story and interact with the world inside. As thrilling as Amy's new power is, it also brings danger: someone is stealing from the books she visits, and that person may be after her life. Teaming up with fellow book jumper Will, Amy vows to get to the bottom of the thefts—at whatever cost.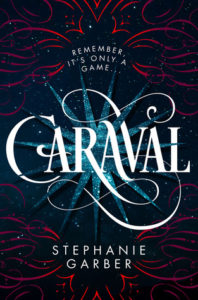 Caraval by Stephanie Garber (1/31)
Welcome, welcome to Caraval―Stephanie Garber's sweeping tale of two sisters who escape their ruthless father when they enter the dangerous intrigue of a legendary game.
Scarlett has never left the tiny island where she and her beloved sister, Tella, live with their powerful, and cruel, father. Now Scarlett's father has arranged a marriage for her, and Scarlett thinks her dreams of seeing Caraval, the far-away, once-a-year performance where the audience participates in the show, are over.
But this year, Scarlett's long-dreamt of invitation finally arrives. With the help of a mysterious sailor, Tella whisks Scarlett away to the show. Only, as soon as they arrive, Tella is kidnapped by Caraval's mastermind organizer, Legend. It turns out that this season's Caraval revolves around Tella, and whoever finds her first is the winner.
Scarlett has been told that everything that happens during Caraval is only an elaborate performance. But she nevertheless becomes enmeshed in a game of love, heartbreak, and magic with the other players in the game. And whether Caraval is real or not, she must find Tella before the five nights of the game are over, a dangerous domino effect of consequences is set off, and her sister disappears forever.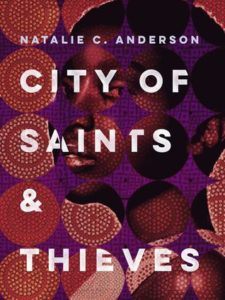 City of Saints and Thieves by Natalie C. Anderson (1/24)
In the shadows of Sangui City, there lives a girl who doesn't exist. After fleeing the Congo as refugees, Tina and her mother arrived in Kenya looking for the chance to build a new life and home. Her mother quickly found work as a maid for a prominent family, headed by Roland Greyhill, one of the city's most respected business leaders. But Tina soon learns that the Greyhill fortune was made from a life of corruption and crime. So when her mother is found shot to death in Mr. Greyhill's personal study, she knows exactly who's behind it.
With revenge always on her mind, Tina spends the next four years surviving on the streets alone, working as a master thief for the Goondas, Sangui City's local gang. It's a job for the Goondas that finally brings Tina back to the Greyhill estate, giving her the chance for vengeance she's been waiting for. But as soon as she steps inside the lavish home, she's overtaken by the pain of old wounds and the pull of past friendships, setting into motion a dangerous cascade of events that could, at any moment, cost Tina her life. But finally uncovering the incredible truth about who killed her mother—and why—keeps her holding on in this fast-paced nail-biting thriller.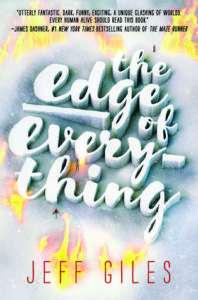 The Edge of Everything by Jeff Giles (1/31)
It's been a shattering year for seventeen-year-old Zoe, who's still reeling from her father's shockingly sudden death in a caving accident and her neighbors' mysterious disappearance from their own home. Then on a terrifying sub-zero, blizzardy night in Montana, she and her brother are brutally attacked in a cabin in the woods–only to be rescued by a mysterious bounty hunter they call X.
X is no ordinary bounty hunter. He is from a hell called the Lowlands, sent to claim the soul of Zoe's evil attacker and others like him. Forbidden to reveal himself to anyone other than his victims, X casts aside the Lowlands' rules for Zoe. As X and Zoe learn more about their different worlds, they begin to question the past, their fate, and their future. But escaping the Lowlands and the ties that bind X might mean the ultimate sacrifice for both of them.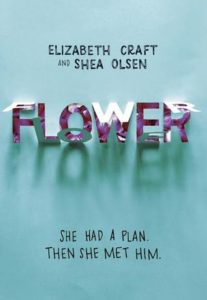 Flower by Elizabeth Craft and Shea Olson (1/3)
These are the things that I've always wanted:
To get the top grades in my class.
To make my grandmother proud.
And most of all, proof that I could succeed where the rest of my family had not: a Stanford acceptance letter, early admission.
My mother and my sister were obsessed with boys and love and sex. So obsessed that they lost sight of their futures, of what they wanted. And in the end, they lost everything.
I'll never let a boy distract me. I promised my grandmother that.
But that was before Tate.
Before the biggest pop star on the planet took an interest in me.
Before private planes and secret dates and lyrics meant for me alone.
There's so much I don't know. Like why he left music. Where he goes when we're not together. What dark past he's hiding. But when we kiss, the future feels far away. And now…I'm not sure what I want.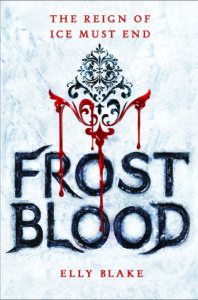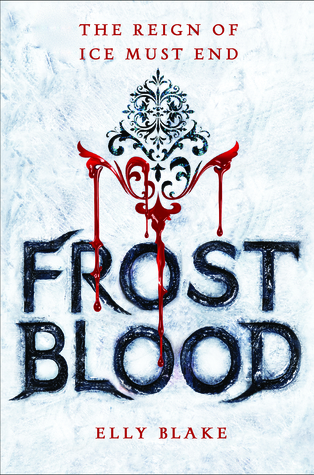 Frostblood by Elly Blake (1/10)
Seventeen-year-old Ruby is a fireblood who must hide her powers of heat and flame from the cruel frostblood ruling class that wants to destroy all that are left of her kind. So when her mother is killed for protecting her and rebel frostbloods demand her help to kill their rampaging king, she agrees. But Ruby's powers are unpredictable, and she's not sure she's willing to let the rebels and an infuriating (yet irresistible) young man called Arcus use her as their weapon.
All she wants is revenge, but before they can take action, Ruby is captured and forced to take part in the king's tournaments that pit fireblood prisoners against frostblood champions. Now she has only one chance to destroy the maniacal ruler who has taken everything from her and from the icy young man she has come to love.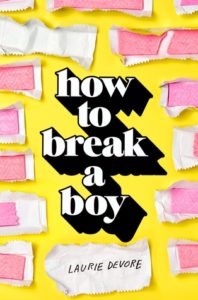 How To Break A Boy by Laurie Devore (1/31)
Keep your enemies close, but your friends closer.
Olivia Clayton has mastered the art of tearing others down to stay on top. She and her best friend, Adrienne, rule their small southern town like all good mean girls do–through intimidation and manipulation.
After Olivia suffers a family tragedy and catches Adrienne sleeping with her boyfriend, Olivia is over it. She decides to make a change–but it's impossible to resist taking Adrienne down one last time. Up to her old tricks, Olivia convinces golden boy Whit DuRant to be her SAT tutor and her fake boyfriend. But when it starts to feel real, Whit gets caught up in Olivia and Adrienne's war.
Olivia may ruin everything she touches, but this time she won't go down without a fight–not if it means losing Whit.
And definitely not if it means losing what's left of herself.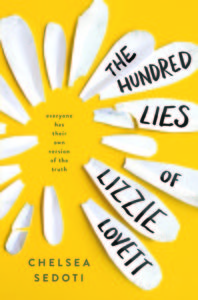 The Hundred Lies of Lizzie Lovett by Chelsea Sedoti (1/10)
Hawthorn wasn't trying to insert herself into a missing person's investigation. Or maybe she was. But that's only because Lizzie Lovett's disappearance is the one fascinating mystery their sleepy town has ever had. Bad things don't happen to popular girls like Lizzie Lovett, and Hawthorn is convinced she'll turn up at any moment-which means the time for speculation is now.
So Hawthorn comes up with her own theory for Lizzie's disappearance. A theory way too absurd to take seriously…at first. The more Hawthorn talks, the more she believes. And what better way to collect evidence than to immerse herself in Lizzie's life? Like getting a job at the diner where Lizzie worked and hanging out with Lizzie's boyfriend. After all, it's not as if he killed her-or did he?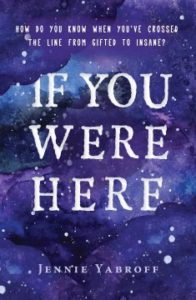 If You Were Here by Jennie Yabroff (1/2)
Tess was semi-successfully passing for normal before her mother's erratic behavior turned her into social cyanide. Now life is only bearable thanks to weekend 16 Candles and Oreo binges with her best (and only) friend, Tabitha. Then Tabitha inexplicably drops Tess, leaving her alone with her fears about her mother and the troubling visions that leave her shaking with dread. Before Tess can come to terms with this loss, a horrific tragedy occurs at school, and everyone is blaming her. Now, Tess must find answers, fast: What really happened that night at school? Is she responsible? And do her visions mean she has a gift of prophecy, or the same mental illness that is stealing her mom?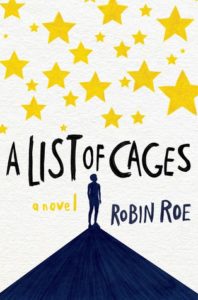 A List of Cages by Robin Roe (1/10)
When Adam Blake lands the best elective ever in his senior year, serving as an aide to the school psychologist, he thinks he's got it made. Sure, it means a lot of sitting around, which isn't easy for a guy with ADHD, but he can't complain, since he gets to spend the period texting all his friends. Then the doctor asks him to track down the troubled freshman who keeps dodging her, and Adam discovers that the boy is Julian–the foster brother he hasn't seen in five years.
Adam is ecstatic to be reunited. At first, Julian seems like the boy he once knew. He's still kind hearted. He still writes stories and loves picture books meant for little kids. But as they spend more time together, Adam realizes that Julian is keeping secrets, like where he hides during the middle of the day, and what's really going on inside his house. Adam is determined to help him, but his involvement could cost both boys their lives.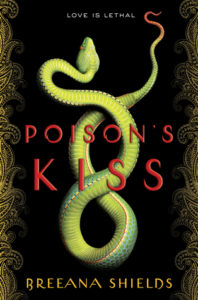 Poison's Kiss by Breeana Shields (1/10)
Marinda has kissed dozens of boys. They all die afterward. It s a miserable life, but being a visha kanya a poison maiden is what she was created to do. Marinda serves the Raja by dispatching his enemies with only her lips as a weapon.
Until now, the men she was ordered to kiss have been strangers, enemies of the kingdom. Then she receives orders to kiss Deven, a boy she knows too well to be convinced he needs to die. She begins to question who she s really working for. And that is a thread that, once pulled, will unravel more than she can afford to lose.
This rich, surprising, and accessible debut is based in Indian folklore and delivers a story that will keep readers on the edge of their seats.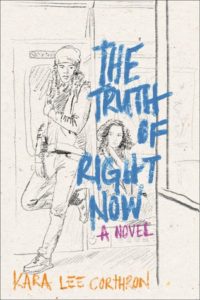 The Truth of Right Now by Kara Lee Corthron (1/3)
Lily is returning to her privileged Manhattan high school after a harrowing end to her sophomore year and it's not pretty. She hates chemistry and her spiteful lab partner, her friends are either not speaking to her or suffocating her with concerned glances, and nothing seems to give her joy anymore. Worst of all, she can't escape her own thoughts about what drove her away from everyone in the first place.
Enter Dari (short for Dariomauritius), the artistic and mysterious transfer student, adept at cutting class. Not that he'd rather be at home with his domineering Trinidadian father. Dari is everything that Lily needs: bright, creative, honest, and unpredictable. And in a school where no one really stands out, Dari finds Lily's sensitivity and openness magnetic. Their attraction ignites immediately, and for the first time in what feels like forever, Lily and Dari find happiness in each other.
In twenty-first-century New York City, the fact that Lily is white and Dari is black shouldn't matter that much, but nothing's as simple as it seems. When tragedy becomes reality, can friendship survive even if romance cannot?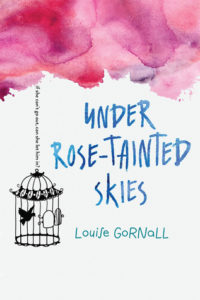 Under Rose-Tainted Skies by Louise Gornall (1/3)
Norah has agoraphobia and OCD. When groceries are left on the porch, she can't step out to get them. Struggling to snag the bags with a stick, she meets Luke. He's sweet and funny, and he just caught her fishing for groceries. Because of course he did.
Norah can't leave the house, but can she let someone in? As their friendship grows deeper, Norah realizes Luke deserves a normal girl. One who can lie on the front lawn and look up at the stars. One who isn't so screwed up.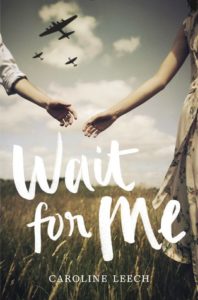 Wait For Me by Caroline Leech (1/31)
It's 1945, and Lorna Anderson's life on her father's farm in Scotland consists of endless chores and rationing, knitting Red Cross scarves, and praying for an Allied victory. So when Paul Vogel, a German prisoner of war, is assigned as the new farmhand, Lorna is appalled. How can she possibly work alongside the enemy when her own brothers are risking their lives for their country?
But as Lorna reluctantly spends time with Paul, she feels herself changing. The more she learns about him—from his time in the war to his life back home in Germany—the more she sees the boy behind the soldier. Soon Lorna is battling her own warring heart. Loving Paul could mean losing her family and the life she's always known. With tensions rising all around them, Lorna must decide how much she's willing to sacrifice before the end of the war determines their fate.
Whenever I'm With You by Lydia Sharp (1/3)
A missing boy.
A road trip into the Alaskan wilderness.
A week that will change everything…
After Gabi's parents' divorce, she moves from California to Alaska with her dad. At first, it feels like banishment—until she meets Kai. He welcomes her into his life, sharing his family, his friends, and his warmth. But as winter approaches, Kai pulls away for seemingly no reason at all. He's quiet, withdrawn. Then one day, he disappears.
Kai's twin brother, Hunter, believes Kai is retracing their missing father's steps in the wilderness north of Anchorage. There's a blizzard on the way, and Kai is alone out there. Gabi's frustration over his emotional distance quickly turns to serious concern. This is the boy who saved her from the dark. She can't lose him to it.
So Gabi and Hunter agree to head out together on a wild journey north—a trip that will challenge them physically and emotionally, as they try to convince the boy they love to return home.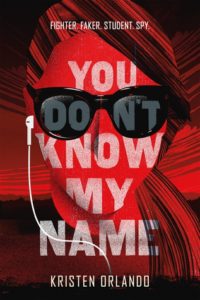 You Don't Know My Name by Kristen Orlando (1/10)
Seventeen-year-old Reagan Elizabeth Hillis is used to changing identities overnight, lying to every friend she's ever had, and pushing away anyone who gets too close. Trained in mortal combat and weaponry her entire life, Reagan is expected to follow in her parents' footsteps and join the ranks of the most powerful top-secret agency in the world, the Black Angels. Falling in love with the boy next door was never part of the plan.
Now Reagan has to decide: Will she use her incredible talents and lead the dangerous life she was born into, or throw it all away to follow her heart and embrace the normal life she's always wanted? And does she even have a choice at all?