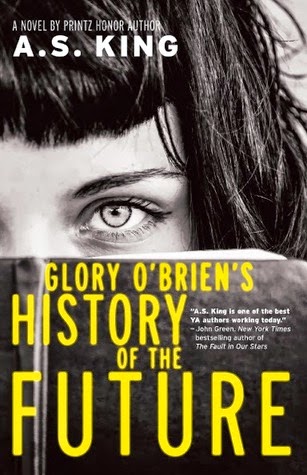 Glory O'Brien's History of the Future by A. S. King
A. S. King's books are in a class by themselves, both in terms of genre and writing. Set solidly in our own world, they also use fantastical elements in such clever, creative, and meaningful ways. I'm always amazed by the level of craft in each of her novels. Her latest is no different.
Glory and her friend-by-default Ellie find a dead bat, which eventually disintegrates to something resembling ash. They decide to mix the remains with beer and then drink it (as you do). The next day, whenever they meet another person's eyes, they see glimpses of that person's past, present, and future – including ancestors and descendants. Glory's visions show her a terrible near future, one where women are
denied the right to work and the United States splits into two, spawning
a second Civil War. The people participating in these acts, both the
atrocious and the heroic, are often the descendants of the people she
knows, and possibly of herself as well.
A more traditional novel would have focused most of its attention on the mystery of the future, and there's certainly some of that going on. But it focuses an equal amount of attention on how the future informs Glory's present – her mother's suicide, her pseudo-friendship with Ellie, her relationship with her father, her plans for her own future. How do you live your life knowing that these things you see will come to pass? It's also a staunchly feminist novel, the extremism of the future tempered by the everyday sexism Glory experiences. Teens will easily see how one leads to the other. Because this is a King novel, I've only scratched the surface of its depth. There's a lot going on, and it all fits together to tell the complicated, messy story of Glory's teenage life. This might be my favorite of King's books. It has a few killer ending lines that legitimately gave me chills and rank right up there with the last lines of The Book Thief.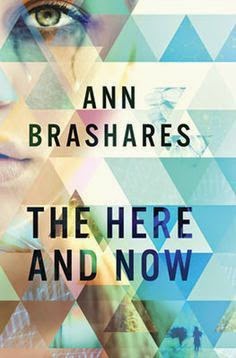 The Here and Now by Ann Brashares
This is the most traditional time travel story in this grouping. Prenna comes from a future not far off, one where a disease transmitted by mosquitoes has killed off millions of people. Though they haven't cured the illness, apparently they have figured out time travel, because Prenna, her mother, and a few others travel back to our own time in order to stop the plague from happening in the first place (it's tied to climate change).
Here's where the internal logic of the story loses me, because Prenna and the other time-colonists have a lot of rules to follow, and one of the rules is not to interfere with history. Which is kind of the whole point of them being there – to interfere and create a better future. So um, what is their point, after all? And none of the other characters seem to notice or care about this discrepancy. There's a somewhat engaging romance with a "time native," and some nifty plotting with a potential paradox and a couple of other surprise time travelers, but this was a mess overall. There are scads of better time travel novels out there, both better written and better-conceived. Recommended for only the most ardent time travel fans.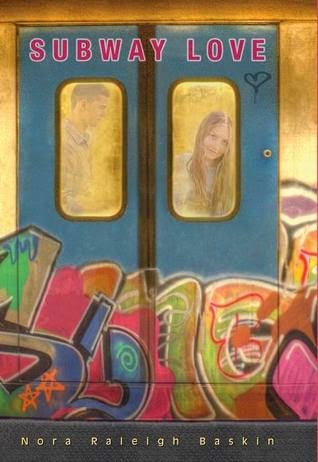 Subway Love by Nora Raleigh Baskin
I read this a couple weeks ago and already my memory of it is weak. The book focuses on two different characters – Laura in the 70s and Jonas in the present day. They each have problems within their homes. Laura's mother has gone full hippie, plus she's married a man just a few years older than Laura. He hits Laura and Laura's mom doesn't do anything about it. Jonas is dealing with his parents' recent divorce. The two teenagers meet each other on the subway, which is the only place where their two time periods overlap. They fall in love.
Baskin's writing style has always seemed more middle grade than YA to me. The content of this one is more mature, though, making it hard to recommend for a specific age group. It's a slim novel, easily absorbed in an afternoon, but its impact is equally fleeting. There's some interesting stuff about graffiti artists on the subway, which will definitely appeal to kids into street art. Ultimately, the book is a rumination on how some relationships can change us, even if those relationships do not – and cannot – last. I wonder if I would have appreciated it more as a short story.