It's prom season!
Way back in 2011 — a mere 4 years ago — I put together a prom-related YA book list. Since then, there has been a wave of more prom books that hit shelves; it seems like every year we get a handful, and they tackle this teen rite of passage in unique and interesting ways. Even in the years since I graduated high school, prom has become a bigger, more expansive, and more stressful (promposals!) experience for teenagers. It's an industry unto itself.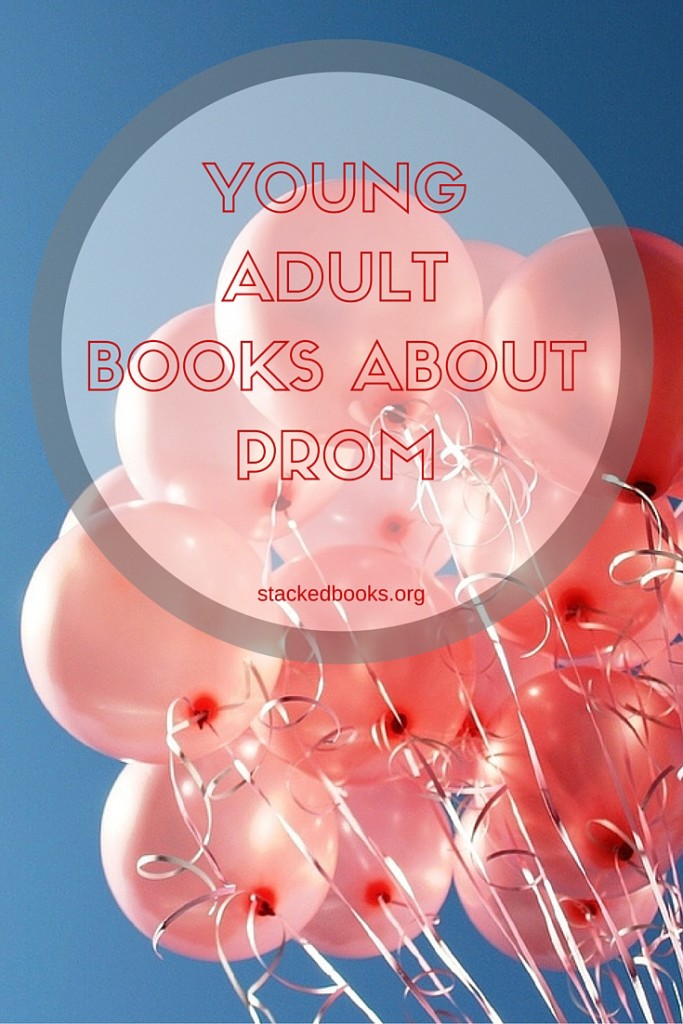 I've talked about my own prom experience before, and someday, I hope there are even more stories about teens who decide to ditch the dance in favor of alternate plans. More interesting, though less surprising, is how few tales of the prom feature characters of color, have a primarily male-focused point of view, or feature LGBTQ characters (though we're seeing a few more of these). There are some, but certainly the bulk of the prom books out there are very female and very white. If you can think of titles that fall into these categories, even if it's a smaller plot point and not the focus of the book itself, I'd love to hear.
Dig into these tales of prom, published since 2011. All descriptions are from WorldCat, and if I've missed something, let me know in the comments.
Ask Again Later by Liz Czukas: Instead of a "No Drama Prom-a" with a group of friends, seventeen-year-old Heart LaCoeur must choose between two boys with good reasons for asking her, but a flip of a coin leads not to one date but two complete–and very different–prom nights.
Ditched: A Love Story by Robin Mellom: When high school student Justina ends up in a ditch in the middle of the night after prom, she stumbles to a nearby 7-Eleven where she tries to recall exactly how she got there.


It's Our Prom (So Deal With It) by Julie Anne Peters: Told in separate voices, Azure, who is a lesbian, and Luke, who is bisexual, help plan an inclusive senior prom while Luke is writing and producing a musical about his life, both are working through the crush they have on their friend Radhika, and all three are dealing with problems at home.
Prom Ever After by Dona Sarkar, Caridad Ferrer, and Diedre Berry: Prom night is finally here. Three girls will find that the biggest night of high school can also be the most surprising.
The Prom Goer's Interstellar Excursion by Chris McCoy: Minutes after eighteen-year-old Bennett Bardo of Gordo, New Mexico, asks Sophie Gilkey, his dream girl, to prom and she says yes, she's abducted by aliens and Bennett catches a ride across the galaxy with a band of misfit musicians to find her.
(An alien abduction prom story? Yes, please!)
The Prom Queen by Melody Carlson: Life gets more and more complicated for a high school girl who decides to do whatever it takes to be elected as prom queen.
Prom by Ellie O'Ryan (novel based on the movie): Nova Prescott is the president of this year's Prom Committee at Brookside High. After an accidental fire causes the prom decorations to go up in smoke, Jesse Richter is enlisted by the principal to do so community service and help Nova repair the damage. Will Nova go to the dance with Jesse (to whom she is attracted), or with Brandon Roberts (with whom Nova had wanted for ages to go to the prom)?
Promposal by Rhonda Helms: Camilla hopes her secret crush, Benjamin, might ask her to prom but feels pressured into accepting the invitation of a casual acquaintance, and Joshua has worked up the courage to ask his best friend, Ethan, to be his date when Ethan asks his help in crafting the perfect "promposal" for another boy.
Tag Along by Tom Ryan: It's junior prom night. Andrea is grounded for getting her older brother to buy booze for her, Paul is having panic attacks, Roemi has been stood up by his Internet date, and Candace is busy tagging a building (before she gets collared by a particularly tenacious cop). By happenstance, the four near-strangers end up together, getting into more trouble, arguing and ultimately helping each other out over the course of eight madcap hours.
Tessa Masterson Will Go To Prom by Emily Franklin & Brendan Halpin: Feeling humiliated and confused when his best friend Tessa rejects his love and reveals a long-held secret , high school senior Luke must decide if he should stand by Tessa when she invites a female date to the prom, sparking a firestorm of controversy in their small Indiana town.