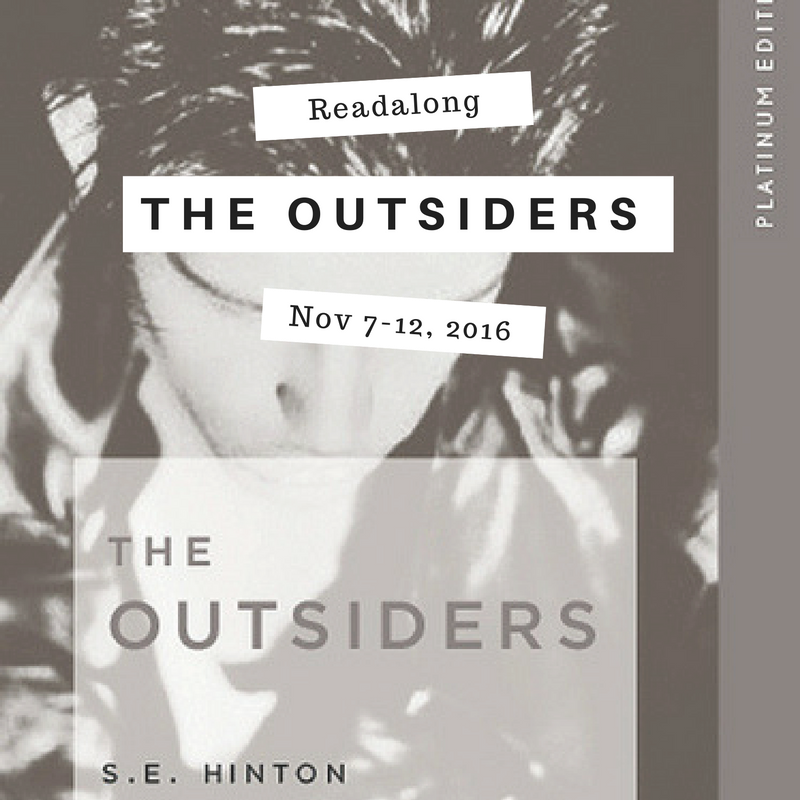 One of my favorite things over the last few years of blogging has been reading titles with other bloggers and having us all write something of interest relating to the book we read. It gives a chance to do something akin to a bookclub but on our own time. It's fun to see all of the different things that come up and all of the different ways readers interact with text.
Leila Roy and I decided it's time to do another read and blog along, and we'd love for anyone to join us in the fun.
You may or may not know that the 50th anniversary of SE Hinton's classic, groundbreaking YA title The Outsiders is coming up early next year. We could think of no better book to pick up and dig into as part of our read/blog along. I've never read it (gulp) but I snapped up a copy cheaply and am eager to go in.
Want to take part? It's super easy and laid back. Read the book and write about it in any way you'd like to between November 7 and 12. You can do a review, favorite quotes, passages that struck you, anything that you feel like doing once you finish reading. Any social media platform is fine. Then, the week of November 7, I'll create a starting line post, where you can all share your links to what you're writing that week. Leila and I will both write our own pieces as well, and we'll share them all across social media.
Don't want to write but want to read the book with us? Totally fine! This is a no pressure event.
You're welcome to snag the logo from this post, too, to make it look even more "official" that you're taking part in a laid back event.
Hope you join us!