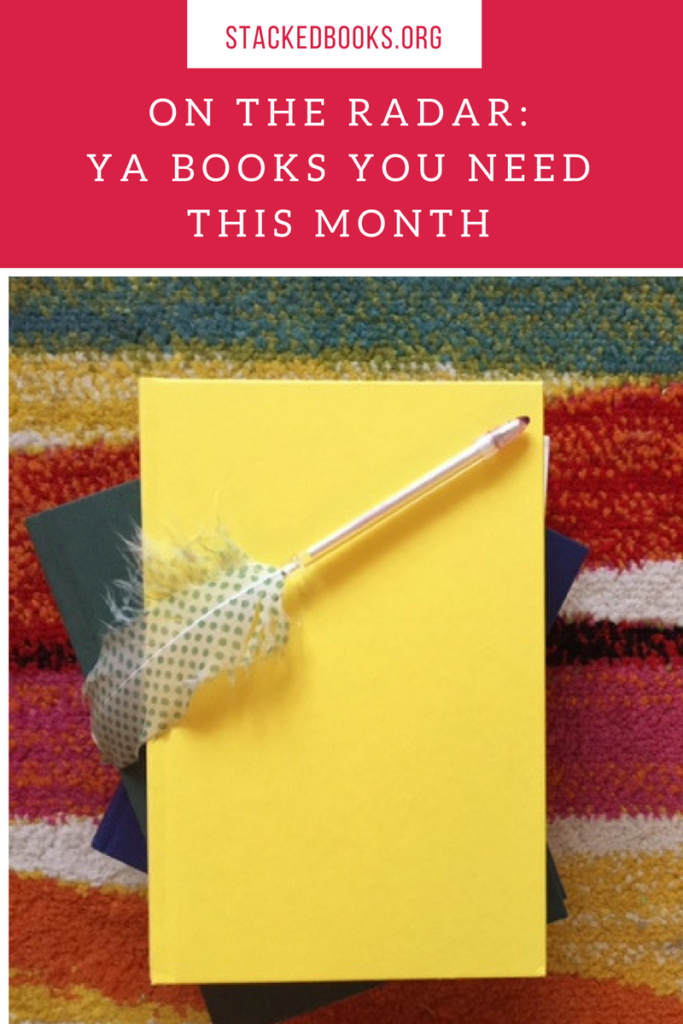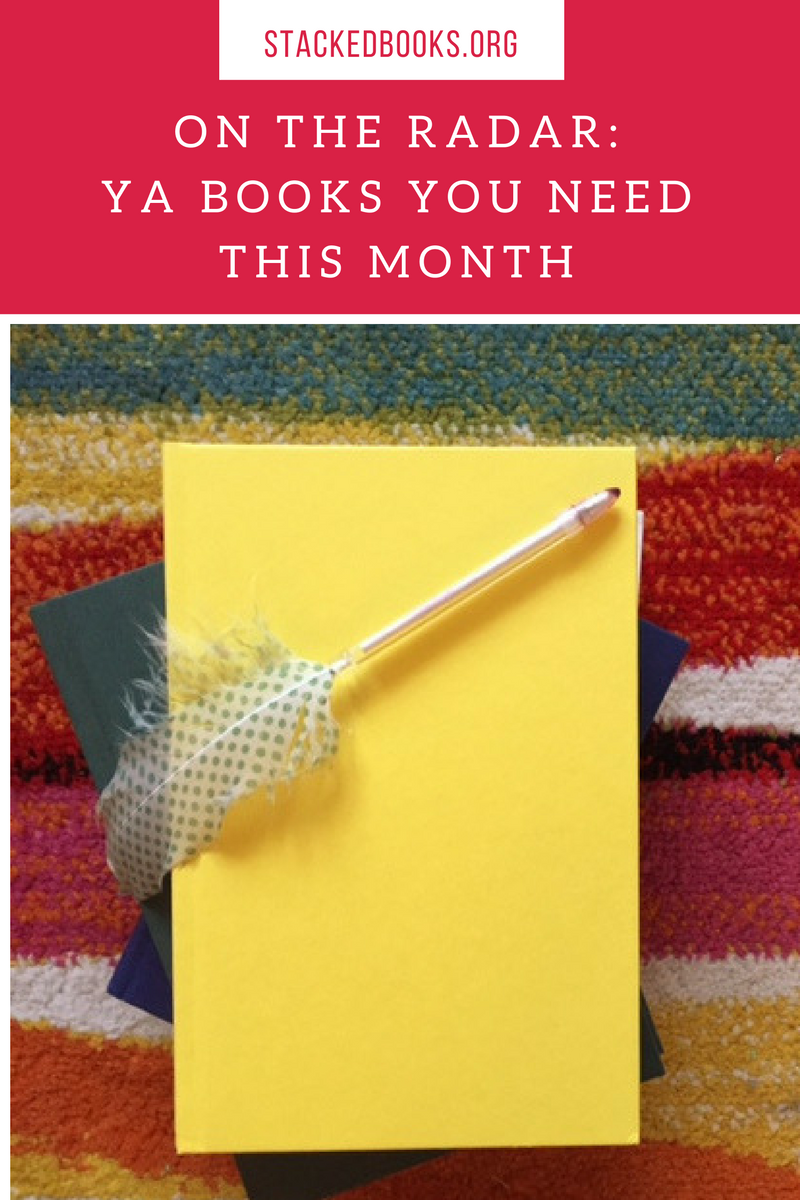 "On The Radar" is a monthly series meant to highlight between 9 and 12 books per month to fit a budget of roughly $300 or less. These lists are curated from a larger spreadsheet I keep with a running list of titles hitting shelves and are meant to reflect not only the big books coming out from authors readers know and love, but it's also meant to showcase some of the titles that have hit my radar through review copies, publicity blasts, or because they're titles that might otherwise not be readily seen or picked up through those traditional avenues. It's part science and part art.
This month, I'm cheating a tiny bit. I've pulled 11 titles, a few from well-known authors and/or popular series, and a few that are debut authors whose books are making a splash already. I could have picked more, but if I'm being honest, I haven't heard a whole lot of buzz for many of the titles this month. It's likely part of that is me, but looking through the stacks of titles that I receive, April is not necessarily the big push month. May might be a different story!
Book descriptions come from Goodreads and reasons for putting on your radar are mine and mine alone! Titles are alphabetical, with pub dates beside them.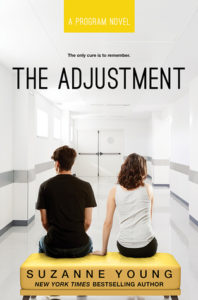 The Adjustment by Suzanne Young
Tatum Masterson never went through The Program. She never had her memory stripped, never had to fight to remain herself. But when Weston, her longtime boyfriend and love of her life, was taken by handlers, she hoped he'd remember her somehow—that their love would be strong enough.
It wasn't.
Like all returners, Weston came back a blank canvas. The years he and Tatum spent together were forgotten, as well as the week when he mysteriously disappeared before The Program came for him.
Regardless of his memory loss, Tatum fights to get Weston to remember her. And just as they start to build a new love, they hear about the Adjustment—a new therapy that implants memories from a donor. Despite the risks, Tatum and Weston agree to go through the process. Tatum donates her memories from their time together.
But the problem with memories is that they are all a matter of perspective. So although Weston can now remember dating Tatum, his emotions don't match the experiences. And this discrepancy is slowly starting to unravel him, worse than anything The Program could have done.
And as the truth of their life together becomes clear, Tatum will have to decide if she loves Weston enough to let him go, or to continue to live the lie they'd build together.
Why it should be on your radar: Suzanne Young's "The Program" series continues to grow in popularity. It'll be a sure bet for fans of the series, and I suspect we'll be seeing more and more Young readers. Last week, on a trip to B&N, I saw a huge end cap display featuring the series. I think Young writes some of the most teen-friendly YA; her dialog and voice is so spot-on.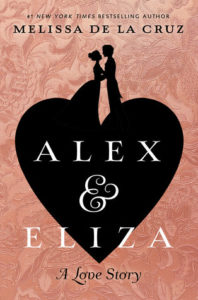 Alex and Eliza by Melissa de la Cruz
As battle cries of the American Revolution echo in the distance, servants flutter about preparing for one of New York society's biggest events: the Schuylers' grand ball. Descended from two of the oldest and most distinguished bloodlines in New York, the Schuylers are proud to be one of their fledgling country's founding families, and even prouder still of their three daughters—Angelica, with her razor-sharp wit; Peggy, with her dazzling looks; and Eliza, whose beauty and charm rival that of both her sisters, though she'd rather be aiding the colonists' cause than dressing up for some silly ball.
Still, she can barely contain her excitement when she hears of the arrival of one Alexander Hamilton, a mysterious, rakish young colonel and General George Washington's right-hand man. Though Alex has arrived as the bearer of bad news for the Schuylers, he can't believe his luck—as an orphan, and a bastard one at that—to be in such esteemed company. And when Alex and Eliza meet that fateful night, so begins an epic love story that would forever change the course of American history.
Why it should be on your radar: With the ever-growing popularity of Hamilton, this is a no-brainer. But even beyond that, Melissa de la Cruz continues, too, to explode as a writer. She's been in the YA world for a long time, but in the last couple of years, she's been putting out more and more. I got not one, but two, finished copies of this title in my mail within a week and a handful of ARCs. This is a big-push title.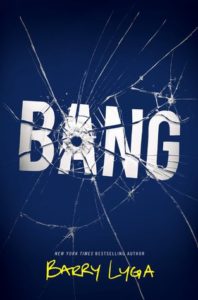 Bang by Barry Lyga
Sebastian Cody did something horrible, something no one–not even Sebastian himself–can forgive. At the age of four, he accidentally shot and killed his infant sister with his father's gun.
Now, ten years later, Sebastian has lived with the guilt and horror for his entire life. With his best friend away for the summer, Sebastian has only a new friend–Aneesa–to distract him from his darkest thoughts. But even this relationship cannot blunt the pain of his past. Because Sebastian knows exactly how to rectify his childhood crime and sanctify his past.
It took a gun to get him into this.
Now he needs a gun to get out.
Why it should be on your radar: Barry Lyga writes books that appeal to teens, especially to those who like their books with action and adventure. This one comes with a side of sounding far more relevant to teen lives today than we're likely comfortable with.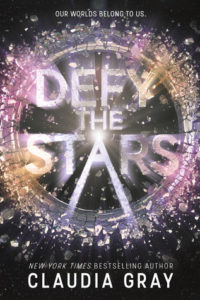 Defy The Stars by Claudia Gray
Noemi Vidal is a teen soldier from the planet Genesis, once a colony of Earth that's now at war for its independence. The humans of Genesis have fought Earth's robotic "mech" armies for decades with no end in sight.
After a surprise attack, Noemi finds herself stranded in space on an abandoned ship where she meets Abel, the most sophisticated mech prototype ever made. One who should be her enemy. But Abel's programming forces him to obey Noemi as his commander, which means he has to help her save Genesis–even though her plan to win the war will kill him.
Together they embark on a daring voyage through the galaxy. Before long, Noemi begins to realize Abel may be more than a machine, and, for his part, Abel's devotion to Noemi is no longer just a matter of programming.
Why it should be on your radar: Claudia Gray is taking on science fiction. Her name and reputation plus the need for more science fiction on YA shelves is reason enough. I've seen some good reviews for this one, and even though I don't always pick up spec fic, this is one on my own radar to read.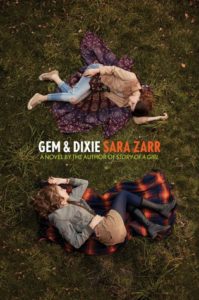 Gem & Dixie by Sara Zarr
Gem has never known what it is to have security. She's never known an adult she can truly rely on. But the one constant in her life has been Dixie. Gem grew up taking care of her sister when no one else could: not their mother, whose issues make it hard for her to keep food on the table; and definitely not their father, whose intermittent presence is the only thing worse than his frequent absence. Even as Gem and Dixie have grown apart, they've always had each other.
When their dad returns for the first time in years and tries to insert himself back into their lives, Gem finds herself with an unexpected opportunity: three days with Dixie, on their own in Seattle and beyond. But this short trip soon becomes something more, as Gem discovers that to save herself, she may have to sever the one bond she's tried so hard to keep.
Why it should be on your radar: Perhaps the theme of this month's "On the Radar" is "you know this author is a solid bet." And I say the same for Sara Zarr and her newest book. This is a sister story, and while I didn't think it's her strongest, it's a solid read and her long-time fans, as well as those seeking more solid contemporary YA, will find this a great read.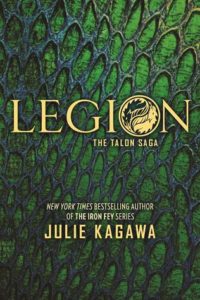 Legion by Julie Kagawa
Dragon hatchling Ember Hill was never prepared to find love at all–dragons do not suffer human emotions–let alone the love of a human and a former dragonslayer, at that. With ex-soldier Garret dying at her feet after sacrificing his freedom and his life to expose the deepest of betrayals, Ember knows only that nothing she was taught by dragon organization Talon is true. About humans, about rogue dragons, about herself and what she's capable of doing and feeling.
In the face of great loss, Ember vows to stand with rogue dragon Riley against the dragon-slaying Order of St. George and her own twin brother Dante–the heir apparent to all of Talon, and the boy who will soon unleash the greatest threat and terror dragonkind has ever known.
Talon is poised to take over the world, and the abominations they have created will soon take to the skies, darkening the world with the promise of blood and death to those who refuse to yield.
Why it should be on your radar: Kagawa continues her "Talon" series with this fourth book. Again, the fanbase is there, and this fantasy series has been wildly popular since the beginning.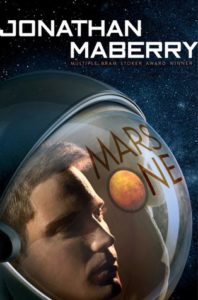 Mars One by Jonathan Maberry
Tristan has known that he and his family were going to be on the first mission to colonize Mars since he was twelve years old, and he has been training ever since. However, knowing that he would be leaving for Mars with no plan to return didn't stop him from falling in love with Izzy.
But now, at sixteen, it's time to leave Earth, and he's forced to face what he must leave behind in exchange for an uncertain future. When the news hits that another ship is already headed to colonize Mars, and the NeoLuddite terrorist group begins threatening the Mars One project, the mission's purpose is called into question. Is this all worth it?
Why it should be on your radar: Maberry is writing a book that's not about zombies! More than that, though, and more than name recognition and genre hole-filling, this book already sold film rights and should be getting some big buzz in the coming months.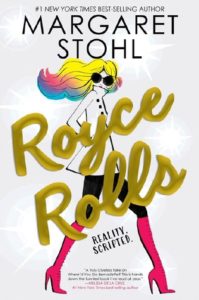 Royce Rolls by Margaret Stohl
Sixteen-year-old Bentley Royce seems to have it all: an actual Bentley, tuition to a fancy private school, lavish vacations, and everything else that comes along with being an LA starlet. But after five seasons on her family's reality show, Rolling with the Royces, and a lifetime of dealing with her narcissistic sister, Porsche, media-obsessed mother, Mercedes, and somewhat clueless brother, Maybach, Bentley wants out. Luckily for her, without a hook for season six, cancellation is looming and freedom is nigh. With their lifestyle on the brink, however, Bentley's family starts to crumble, and one thing becomes startlingly clear–without the show, there is no family. And since Bentley loves her family, she has to do the unthinkable–save the show. But when her future brother-in-law's car goes over a cliff with both Bentley and her sister's fianc inside-on the day of the big made-for-TV wedding, no less-things get real.
Really real. Like, not reality show real.
Why it should be on your radar: The answer could be Margaret Stohl, but the bigger answer for putting this one on the radar is it sounds funny. Like, funny on the side of ridiculous. Perhaps the kind of humor readers are really seeking right now. Likely the kind of book that would do well with readers who love the show UnReal.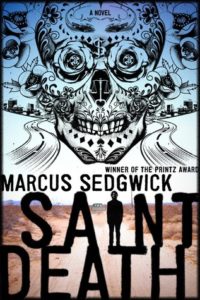 Saint Death by Marcus Sedgwick
On the outskirts of Juarez, Arturo scrapes together a living working odd jobs and staying out of sight. But his friend Faustino is in trouble: he's stolen money from the narcos to smuggle his girlfriend and her baby into the US, and needs Arturo's help to get it back. To help his friend, Arturo must face the remorseless world of drug and human traffickers that surrounds him, and contend with a murky past.
Hovering over his story is the unsparing divinity Santa Muerte, Saint Death–and the relentless economic and social inequalities that haunt the border between Mexico and its rich northern neighbor.
Why it should be on your radar: The description of this one makes me a little leery, but with a name like Sedgwick attached, it's going to get a lot of critical attention from the time it hits shelves through awards season. Likewise, books about border life are not as abundant as they should be and while Sedgwick as a Brit might not have the same on-the-ground knowledge others do, it's likely he's done enough work to tell a story worth that discussion.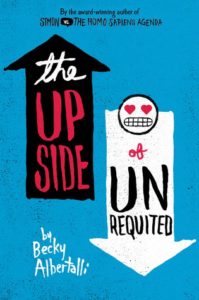 The Upside of Unrequited by Becky Albertalli
Seventeen-year-old Molly Peskin-Suso knows all about unrequited love. No matter how many times her twin sister, Cassie, tells her to woman up, Molly can't stomach the idea of rejection. So she's careful. Fat girls always have to be careful.
Then a cute new girl enters Cassie's orbit, and for the first time ever, Molly's cynical twin is a lovesick mess. Meanwhile, Molly's totally not dying of loneliness—except for the part where she is. Luckily, Cassie's new girlfriend comes with a cute hipster-boy sidekick. If Molly can win him over, she'll get her first kiss and she'll get her twin back.
There's only one problem: Molly's coworker, Reid. He's a chubby Tolkien superfan with a season pass to the Ren Faire, and there's absolutely no way Molly could fall for him.
Right?
Why it should be on your radar: Albertalli's debut, Simon vs. The Homo Sapiens Agenda got her on the radar of many readers. This book, I think, is quite a bit better. It features a well-written fat girl dealing with sexuality, relationships, and a complicated family. It's diverse in the most realistic, teen manner, the dialog is funny, and it's the kind of book you read and walk away feeling good.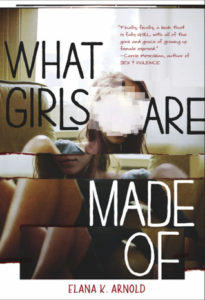 What Girls Are Made Of by Elana K Arnold
When Nina Faye was fourteen, her mother told her there was no such thing as unconditional love. Nina believed her. Now Nina is sixteen. And she'll do anything for the boy she loves, just to prove she's worthy of him. But when he breaks up with her, Nina is lost. What is she if not a girlfriend? What is she made of?
Broken-hearted, Nina tries to figure out what the conditions of love are. She's been volunteering at a high-kill animal shelter where she realizes that for dogs waiting to be adopted, love comes only to those with youth, symmetry, and quietness. She also ruminates on the strange, dark time her mother took her to Italy to see statues of saints who endured unspeakable torture because of their unquestioning devotion to the divine. Is this what love is?
Why it should be on your radar: Arnold's Infandous was a wildly underrated YA a few years ago, and I have a feeling this book, which sounds like it will look at many of the things that Erica Lorraine Scheidt's Uses For Boys, will generate a lot of discussion. I haven't read it quite yet, but I know it'll be a tightly written, feminist, literary romp that is unafraid to go dark and cut deep. In light of the other reads on this list, I knew I needed to include something very different, and this is the winner.