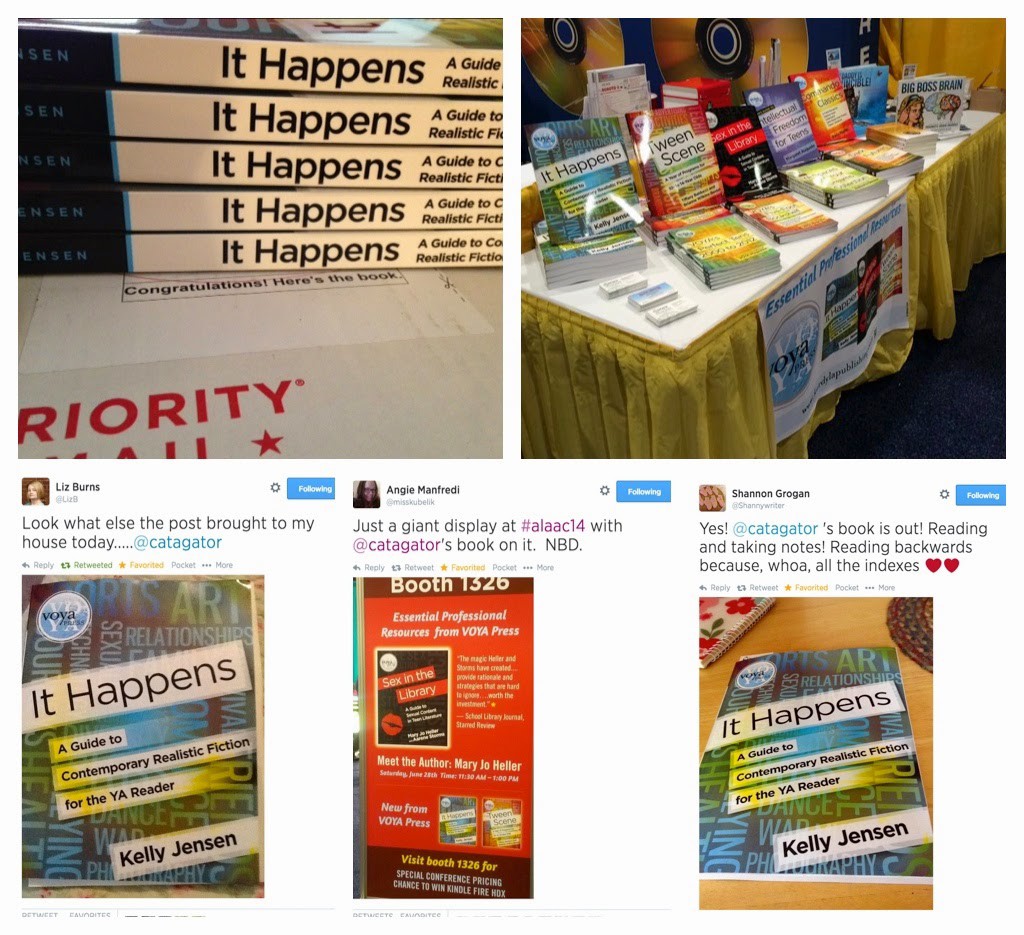 My book, It Happens: A Guide to Contemporary Realistic Fiction for the YA Reader, is available today.
You can purchase it through VOYA (with a $10 discount to subscribers), Book Depository (which means free delivery world wide), Barnes & Noble, Amazon, and various indie bookstores.
This week, Jen Robinson reviewed it over at her blog, and what she had to say started my week off on a good note. This is my favorite part:



[W]here It Happens really shines is in Part 2. In this section, Kelly provides fifteen book "annotations" for each of ten separate topics, thus profiling 150 books in detail. Her selections are all relatively current titles (from the past 10 years), and do not include the obvious, huge print run titles, which people already know about.
Each annotation includes a cover image, a brief summary of the book, a link to the book's trailer, if available, and a list of "Appeal Factors" (e.g. "female main character", "moving", "deafness", etc.). The appeal factors are very useful (and an index of the factors is available at the end of the book). Kelly goes beyond the genres to get into real specifics, like books set in particular locations, books with people of color or non-traditional families, books about filmmaking or fishing, etc.
Below that, Kelly also includes a brief section on "Read Alikes" for each book. These Read Alikes were what impressed me the most about It Happens. Rather than just including a list of similar books, Kelly discusses just what it is about this book that might appeal to readers who liked some other title. And then she'll also discuss other books that might make a good follow-on read, and WHY. These references, these connections between the books, really showcase Kelly's deep knowledge of the field.
That was my goal.
In addition to that really thoughtful review, I'm excited to also share an interview I did with Little Willow about the book. I've been reading her blog forever — even before Stacked began — so when she approached me, I was more than flattered. She asked me some really great questions, including this:

When you read a book summary, what are the magic words? What immediately makes you think, "I've got to read this book!"?

Dark, gritty, and edgy are three words I love. They don't have to be in relation to realistic fiction. I'll read most genres, especially when those words are involved.

Other things that grab me: dancing, a midwest setting outside of Chicago, anything feminist or that sounds like it's going to focus on navigating girlhood.

The words "magical realism" can catch my eye, but I approach those a little more cautiously/critically.
You can read the entire interview here
, where I talk about my top 10 favorite books, the "Jessica Darling" series, about my untraditional college education, the time I almost died giving a presentation, and more.
Thank you to everyone who helped make this book happen and to those who have supported it along the way. Thank you to blog readers who made it clear there was an interest and a need for a resource dedicated to contemporary realistic YA fiction.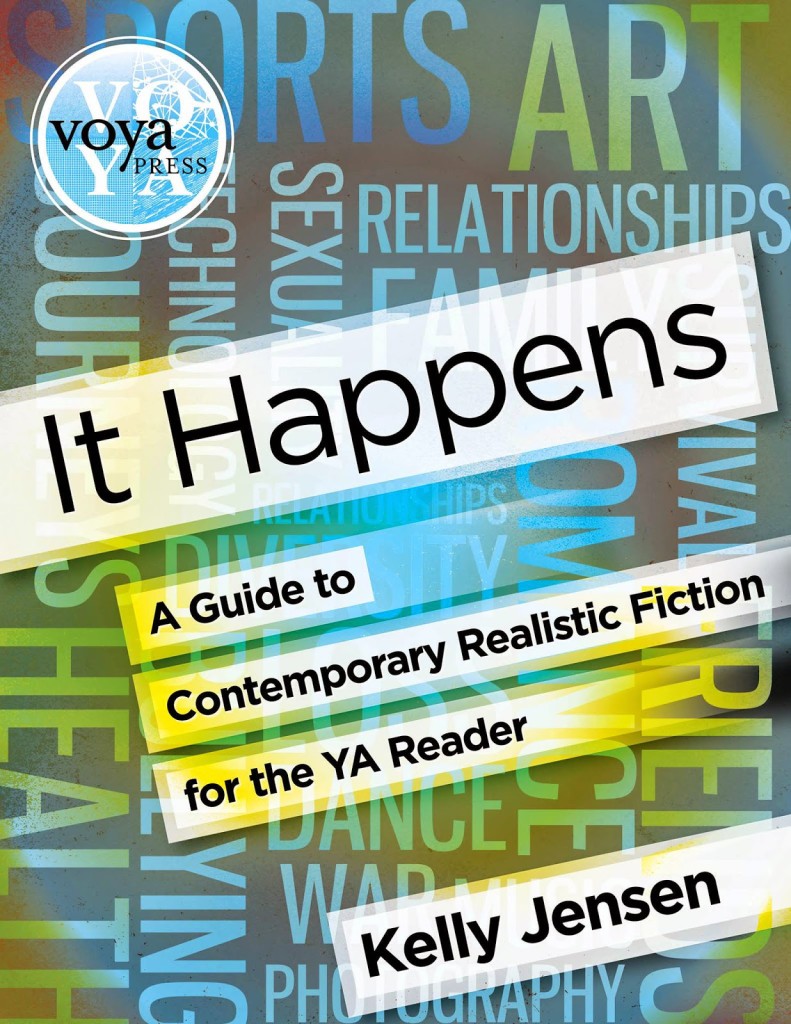 I'm going to enjoy an ice cream cone to celebrate today.