Kimberly and I are honored to have been named a winning blog in
YA Highway's web awards
. Thank you to the amazing community who voted us as the best librarian review blog.
I also send out a huge thank you to those who named
my tumblr
a best review tumblr and who named me a runner up in my commitment to feminism in the community. I'm grateful and honored and thrilled by all of this. It was a fantastic way to kick off my Monday.
We appreciate your readership, your feedback, your discussions, and your sharing our work so much. The YA community is such a great one.
***
You may remember earlier this year I wrote about a review I read in School Library Journal about Julie Halpern's The F-it List and how it missed some key points?
After the post ran, I was contacted by one of the SLJ editors asking if I'd be willing to writ a 300-word Letter to the Editor summing up my post. So I did.
***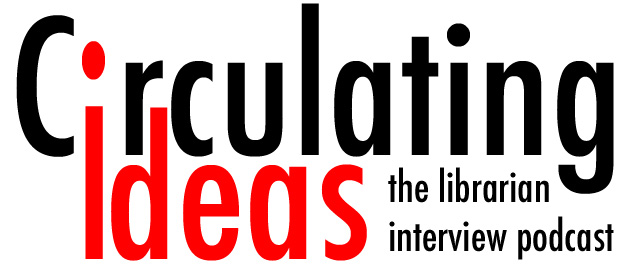 I went on the show to talk about my book, about contemporary YA fiction, and about YA reader's advisory. It was a fun discussion.
***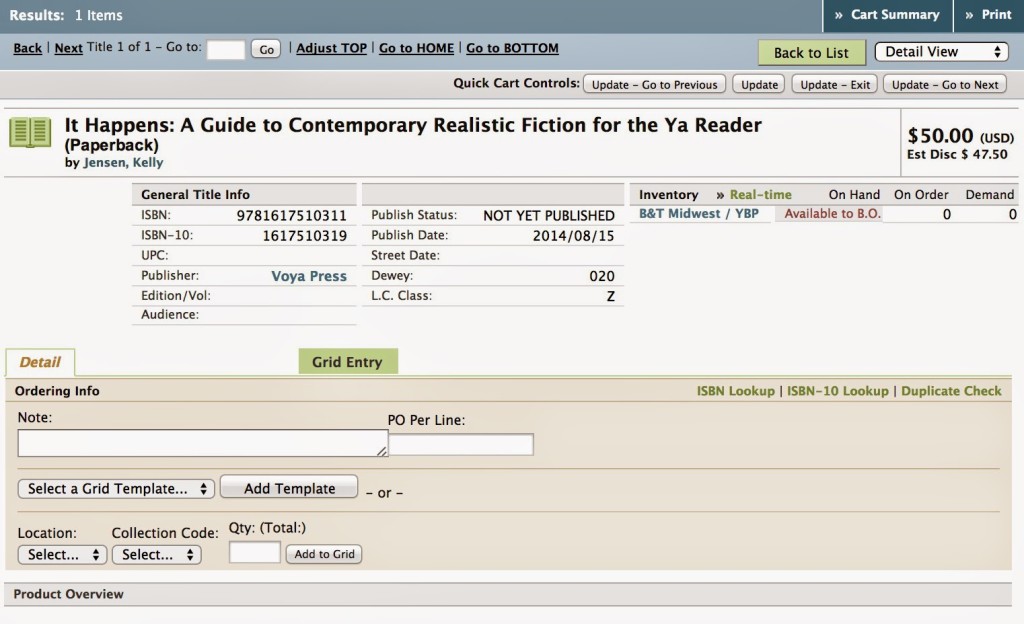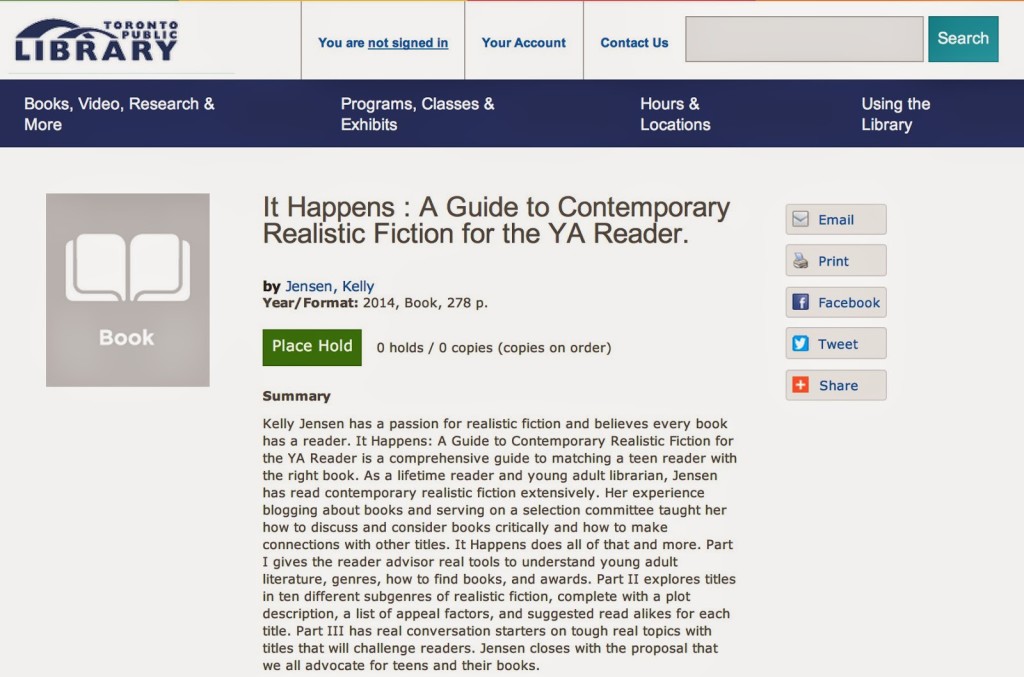 Speaking of my book
, if you have Baker and Taylor or Ingram to do your collection ordering, you can pre-order the book. Information has been submitted to Amazon and Barnes & Noble, and they'll have it available for ordering soon.
The second screen shot is from Toronto Public Library, the first library (!!) to have my book on order. Toronto always has a sweet spot in my heart, but this further cements it.
I thought I wouldn't be excited about it again until it was in my hands, but seeing it in a library catalog really hit me. I'm thrilled.