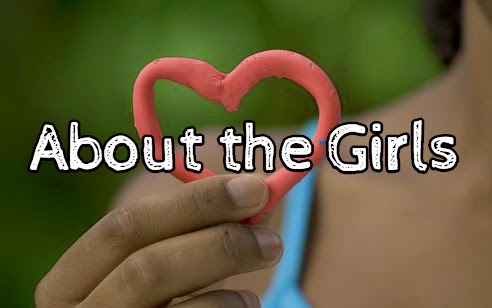 To round out the guest posts for this year's "About The Girls" series, I've asked editor Jordan Brown to share some thoughts. I won't preface this with more than that because his post is powerful.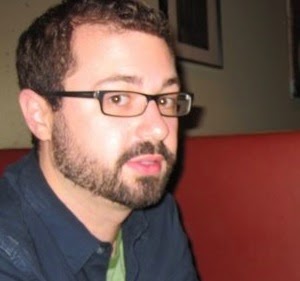 Jordan Brown is an executive editor for Walden Pond Press and Balzer + Bray, both imprints of HarperCollins Children's Books.  Recent releases he's edited include Laura Ruby's Bone Gap, Mindee Arnett's Polaris, Chris Rylander's Countdown Zero, and Gris Grimly's illustrated version of A Study In Scarlet.  He lives in Brooklyn.








I'm honored and humbled to be included in this series of blog posts—even more so as I've been reading the previous entries by this brilliant group of women.  Some of their words even helped me to form this post, in which I'd like to talk about a couple incidents that have divided the community of children's book folks in the last month.
You may have seen a recent series of blog posts and tweets by the author Shannon Hale.  If you haven't, please take a moment to look at these two excerpts:
The posts are recent, but the issue is hardly new; this is not the first time that concern for young boy readers has been offered up as a reason for removing women writers, and books about women, from their presence.  Talk to a dozen women writers and you will get a dozen such stories.
I probably don't have to explain to you that there is not a single element in Shannon Hale's books—biological, social, intellectual, emotional—that eschews male participation, unless you simply believe that books about girls written by women are automatically of zero interest to a young boy and have zero value to his development.  Which, apparently, many people do.  While girls are generally free to read whatever books they'd like without fear of shame or ridicule, boys are often cut off, in one way or another, from the thoughts, feelings, and experiences of half the planet's population, at least as far as reading material goes.  I know this because it was not long ago that I would spout accepted wisdom about "boy books" vs "girl books", discussing with publishing colleagues the idea that girls will read anything while it's difficult to get boys to pick up a book featuring a girl protagonist—as if this profound incuriosity about girls were a part of a young boy's genetic makeup, and not something ingrained in him by adults that constantly remind him that thinking about the interior lives of girls runs counter to everything that defines boys and men in our culture.
Now, I don't necessarily think there's anything wrong, intrinsically, with talking about gender and reading.  I think it's important that we think specifically about what values and modes of thought we want to encourage in our young people; and in a culture dominated by gender paradigms and prescription, I will agree with those who say that instilling in them those sorts of values and thoughts can require different approaches based on gender.  I am the proud editor of Jon Scieszka's Guys Read short story anthology series, after all.  And I also don't think there's anything wrong with a large portion of a boy's reading material including stories that feature boys as primary characters and model and address answers to their emerging questions about themselves.  My problem arrives when those ideas about gendered books bring with them the same troubling paradigms and prescriptions I mentioned—specifically the reductive idea that unless a book includes boys in the most dynamically-developed roles, is concerned primarily with traditional presentations of those characters' thoughts and feelings, and is more often than not written by a man (especially if it is less than thirty years old), then it is not meant for them; and that we need to help boys avoid situations in which they are exposed to literature by women that concerns what girls think, feel, and experience.  This, of course, is rarely something that is actively stated or spoken aloud, but it need not be: it's present in how books are marketed and sold and reviewed, how panels at conferences are planned and populated, etc.  For a business that puts such a premium on encouraging the curiosity and creativity of young people, this is a particularly troubling instance of us all falling asleep at the wheel.
The problem with the deeply sexist attitudes that Hale and other women writers battle with daily is that they are bred not of active bias, but of good intentions mixed with passive acceptance of the dominant narrative I mentioned above.  Many smart people who work more directly with children than I do will agree that boys sometimes take to reading more reluctantly than girls, and thus require literature that speaks to their experience of the world in order to more directly foster enjoyment in the act of reading.  This is something that many boys already carry with them as they enter their educational years, and it's left to teachers and media specialists to address.  But this endeavor—fostering enjoyment in the act of reading—seems to be the primary motivation that allows some people to deprioritize the development of an interest in what girls think and feel in boys at this age.  In any case, the message has been received: there is certainly no dearth of bestselling, critically acclaimed, and award-winning reading material for boys of all ages involving traditionally "male" content, and generations of young boys are not only allowed to exclusively read books featuring a distinctly male point of view, but are actively and passively prevented from reading anything else.  In Shannon Hale's case, this means that they are not allowed to be in the room with her while she talks about an adventurer using cunning and skill to battle monsters, because that adventurer happens to be a princess.
When she posted her essay, Hale got some truly horrid responses.
The majority of disagreements with her and other writers who choose to speak out are not all quite as ill-conceived as this one, but they tend to imply something similar: the problem isn't with society, or with the message we're sending to boys,  but rather with the women writers themselves who presume to feel slighted by the natural order of things.  I'm a man, and so my tweets about Hale's experience didn't produce such vitriolic responses directly into my mentions, but the one negative response to my assertion that her blog post is "the most important thing you'll read today" was "Hope not."
"Hope not."
If I may extrapolate: how depressing it would be for the responder if this frivolous issue were not eventually put out of mind by something more worthy of his attention.  This was not an aggressive response at all—it was simply one in line with the general idea that an objection to this sort of line-drawing where gender is concerned is much ado about nothing, and ought to be dismissed to deal with issues more pressing about boys and their development.  This assertion carries with it the idea that not only are these women authors self-obsessed, but they don't have the best interests of the kids they claim to be writing for at heart—a point raised by Hale's responder above.  To him, it's a failure of empathy on her part that she thinks boys might want to read about a girl. Sit with that for a moment.
Of course, this isn't the only time in the last month that we've seen this sort of hostile response to female writers' objections to sexism. I'm not going to talk in detail about Andrew Smith's words when he responded to his interviewer's question about the lack of multi-dimensional female characters in his books, nor the overall character of the defense of his words; writers much smarter and more eloquent than I have covered this.  I bring it up because I believe it ties into this conversation about curiosity.  Smith implied that he believed he was constitutionally and experientially unable to understand the interior lives of women, and didn't feel it necessary to attempt to do so until recently—and while I agree with those who say that Smith didn't intend any harm with these words, his response seems directly in line with what we've been discussing here today.  More than this, a particularly troubling strain of the defense of what he said—exemplified by
this blog post
—suggests that one need not even listen to a thoughtful and earnest analysis of sexism by a woman with a degree in gender studies, as it can be nullified by, for instance, the opinion of someone whose point of reference for sexism is a dictionary entry.  This seems to me to be the result of practices like what Hale describes: a life lived in a world where men are actively discouraged from listening to women. And it has manifested itself in a culture in which, in so many unfortunate cases, we find ways (often inadvertently, I'd like to believe) to silence those women when any of them presume that their own personal experience with sexism in our business might be relevant to the conversation.
The truth is that this is a desperately important issue.  We hear how difficult it can be for women to speak out when dealing with experiences of body dysmorphia, internet harassment, physical abuse, sexual assault, etc—and we see, again and again, that so many of the men in their lives feel no responsibility to simply trust their words.  So many of us mitigate women's pain, deny women's experience, and believe it is our place to do so—that these are situations where our perspective is needed to bring necessary objectivity to the conversation.  It's difficult for me to not draw a straight line between the attitudes of those who presume to inform a women what sexism is or isn't and the attitudes of those who presume to inform them about what rape is, or what domestic violence is, or what a women's rights are.  All of them stem from a belief that a man's experience alone is enough to evaluate and judge that of a woman.  And why wouldn't it be?  Male experiences are all we've ever been taught are worth our time and attention.
For the record, I don't believe that anyone from our community involved in this conversation truly thinks that sexism and the other issues mentioned above are fabrications, or don't need be addressed when they arise.  But I do believe that a culture in which boys are not expected to pay attention to girls during their formative years can lead to men who have an impaired sense of judgment when more subtle, complex, pernicious, or insidious instances of systemic sexism do come along.  I know this because, until relatively recently, I was one of these men—one who presumed himself to be thoughtful, intelligent, and empathetic enough to believe that if I wasn't personally offended by an instance of sexism or racism, or had what I thought was a perfectly legitimate reason to mitigate it, then it probably didn't exist, or at the very least was being blown out of proportion by those people discussing it, who obviously couldn't see the big picture as objectively as I could.
What changed for me, then?  It's funny—of the endless forks in the recent path of conversation about sexism and publishing and the internet, the one that bums me out the most is the conversation about outrage culture, and the fact that nothing meaningful can happen online.  Because it's on Twitter, on blogs, on various internet platforms, that I was exposed daily to the thoughts, feelings, and perspectives of intelligent people who don't look anything like me—and it's here that I learned to listen to them.  The internet allows the perspectives of people who are traditionally marginalized in our culture to coalesce, to build off of one another, in ways that were rarely possible before.  It's here that I could see patterns emerge where before I only saw disconnected incidents.  I learned when it was appropriate to shut the hell up and listen, and heard so many perspectives different from mine that it eventually became an act of profound ignorance and naiveté to continue to think that my opinion could be informed when it took no one's experience into account but my own.  I learned that there are dozens of people right here in our community—people like Shannon Hale, Gayle Forman, Justina Ireland, Ellen Oh, Liz Burns, Brandy Colbert, Sarah McCarry, Amanda Nelson, Tess Sharpe, Marieke Nijkamp, Ilene Wong, Angie Manfredi, Roxane Gay, Courtney Summers, Kelly Jensen, Leila Roy, Melissa Posten, and many, many others—who could speak loudly and powerfully about female experiences in ways I didn't understand previously.  And I could see men—Mike Jung, Daniel José Older, Saladin Ahmed, Andrew Karre, and many more—be unafraid to tweet and retweet with an interest, understanding, and curiosity for those same experiences, to be able to add their voice and perspective to the conversation in ways that recognize and respect them (including those moments when their voices simply aren't needed).  I'd been a reader my whole life, but it was on the internet that I recognized in a way I never had before that reading, at its heart, is about listening.
One has to be curious in order to listen.  Children's and YA lit represents the bulk of the books actively contributing to the formation of a child's values, and, where middle grade is concerned, the majority of the books that end up in a child's hands are, on some level, prescribed by adults.  This is a desperately important time to be cultivating a curiosity in young people about others' experiences, and we're not going to be able to do that properly if we remain entrenched in the same ideas about "boy books" and "girl books" that we've been working with up to this point.  Books can be powerful tools for change in this respect—to teach young boys and girls to look outside themselves, to frame empathy as a trait not reserved for girls but as an important part of being a boy as well.  The way in which we talk about gender with regard to books for kids and teens is certainly not the sole problem here, no more than any other aspect of American culture—but unlike those other aspects, we are in a unique position to be a part of the solution.  The choices that writers, publishing professionals, booksellers, educators, reviewers, etc make with regard to framing gender can have a profound impact on these issues.  Because books are one place where smart, kind, passionate men whose life experiences have simply prevented them from connecting with the perspectives of women can find that connection.
But first, we need to let them in the room.