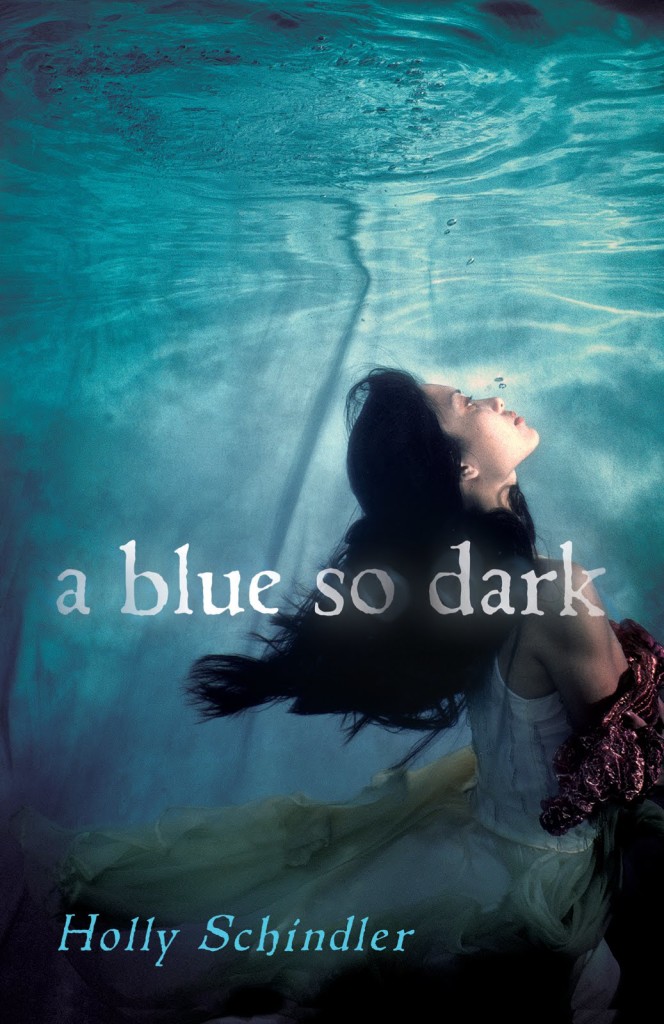 Aura's mother, Grace, is drowning in her own sickness. She's schizophrenic, and each day has become a bigger and bigger battle between perception and reality. It's been Aura's responsibility to keep an eye on her as her only child, especially after he father left. He couldn't handle the illness anymore after her mother chose to stop taking her medication.
Aura's life changes abruptly after a horrible episode with her mother. Can she handle taking care of her or is she a lost cause? And what about Grace's mother, Aura's grandmother? She may be the glue to this broken family, despite not having been part of the family for a long time.
A Blue So Dark is a haunting, literary read, perfect for those who enjoy their stories to unravel piece by piece. While reading this book, I couldn't help but see the similarities between it and Blue Plate Special by Michelle Kwasney. The use of an intergenerational plot line worked well here, and it'll appeal to teens who like their drama family-style. Likewise, watching how Aura needs to take charge and clean up after her mother's episodes reminded me of C.J. Omololu's Dirty Little Secrets. Fans of either of those books would find a lot to love here.
What worked for me was the slow pace and the strongly written details of Grace's descent into her illness. I thought Schindler nailed her metaphors here, using the sea and the beach to mimic drowning. Not only that, the ability to weave in a lot about art vs. reality and reality vs. perception will hit home with artistic types. However, throughout the book, I really wish I had gotten to know Aura more. This book felt at times more the story of Grace, told through the eyes of Aura. She worked more as a vessel rather than a participant in the story. I wanted to know more about her beyond the fact she likes art and a boy named Jeremy. But perhaps it's because of how the story works — wherein she must be the mature caretaker of her mother — that we don't get to know her better.
Pass this off to fans of realistic, literary reads. They will sink into this one. Likewise, this is a fantastic book to hand off to your adult young adult readers. The strong storyline and the intergenerational saga will stand out to them.