I'm beyond please and proud and thrilled to share the first trade review of Here We Are: Feminism for the Real World. This is from Kirkus: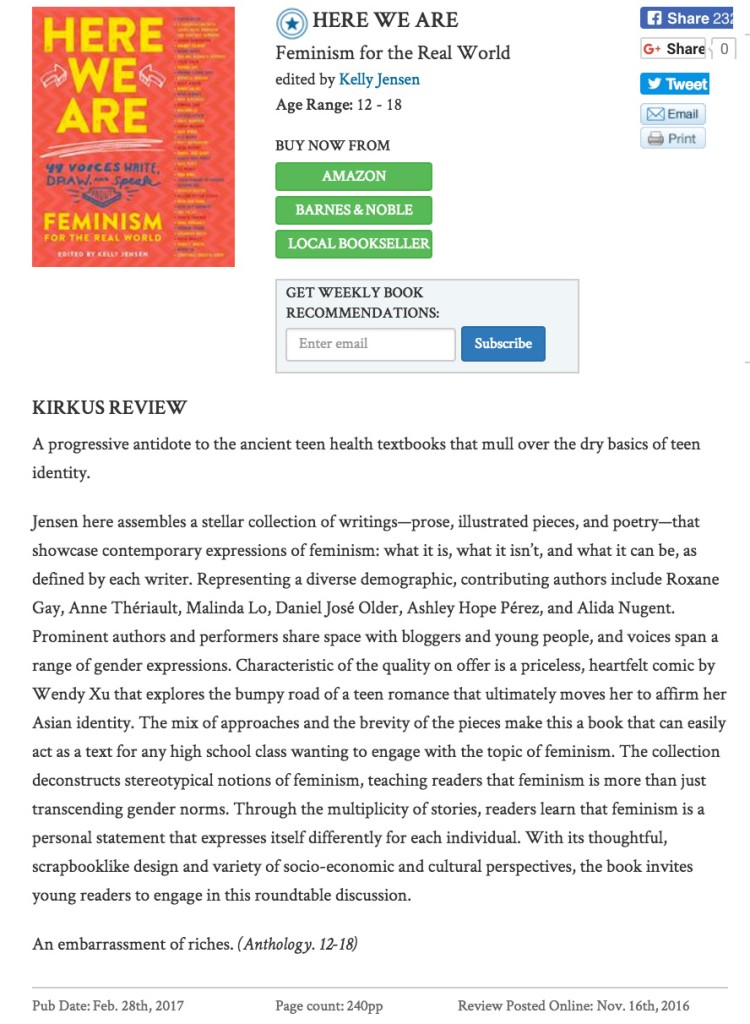 I couldn't be happier with this review or the star (the STAR!).
If you want to preorder Here We Are, you can do so through your preferred online retailer with these links. I'm also going to link to my local indie, which is Read Between the Lynes, if you'd like to order through them. I'll be doing a panel event with them March 15; more details as they come together.
As important to me, though, as this incredible review and collection, is this from Angie Manfredi: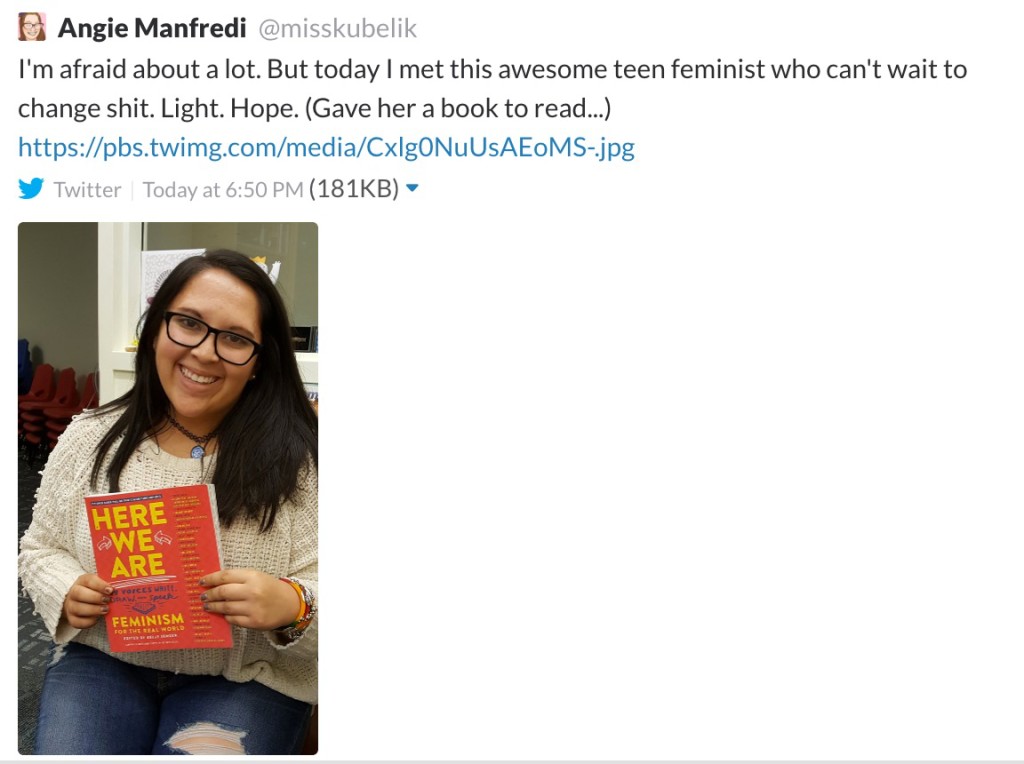 There is a lot of hope in the world, and it's sometimes easy to forget the impact that can be made on young people. This tweet will be one of my favorites forever.
Thank you to everyone who has shared the excitement of Here We Are this week and in weeks prior. It's exciting to see it falling into more and more hands.