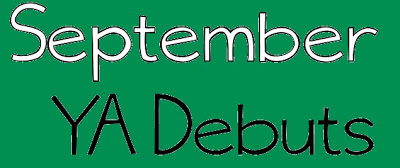 It's time for another round-up of debut YA novels of the month.
Like always, this round-up includes debut novels, where "debut" is in its purest definition. These are first-time books by first-time authors. I'm not including books by authors who are using or have used a pseudonym in the past or those who have written in other categories (adult, middle grade, etc.) in the past.
All descriptions are from WorldCat, unless otherwise noted. If I'm missing any debuts out in September from traditional publishers — and I should clarify that indie presses are okay — let me know in the comments. As always, not all noted titles included here are necessarily endorsements for those titles.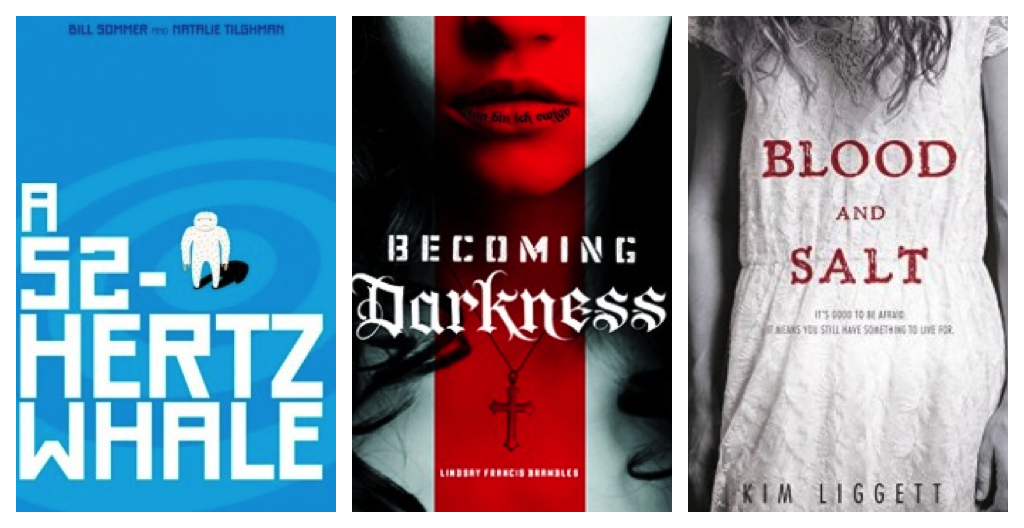 A 52-Hertz Whale by Bill Sommer and Natalie Tilghman: Reveals, through emails from various people, the growing connection between sixteen-year-old James, who is obsessed with the fate of a juvenile humpback whale he adopted, and Darren, a would-be filmmaker who once did community service in James's Special Education classroom.
Becoming Darkness by Lindsay Francis Brambles: Toward the end of World War Two Hitler unleashed the Gomorrah virus, which wiped out most of humanity and turned the rest into vampires, except for those like seventeen-year-old Sophie Harkness, who carry a genetic mutation that makes them immune–but when her best friend is murdered and attempts are made on her life, Sophie sets out to discover the dark secrets that lie at the heart of Haven, the last refuge of the immunes.
Blood and Salt by Kim Liggett: Seventeen-year-old Ash Larkin finds out her family is involved in a centuries-old saga of love and murder, alchemy and immortality when she follows her mother to an isolated settlement in the cornfields of Kansas. Included in our big round-up of YA horror.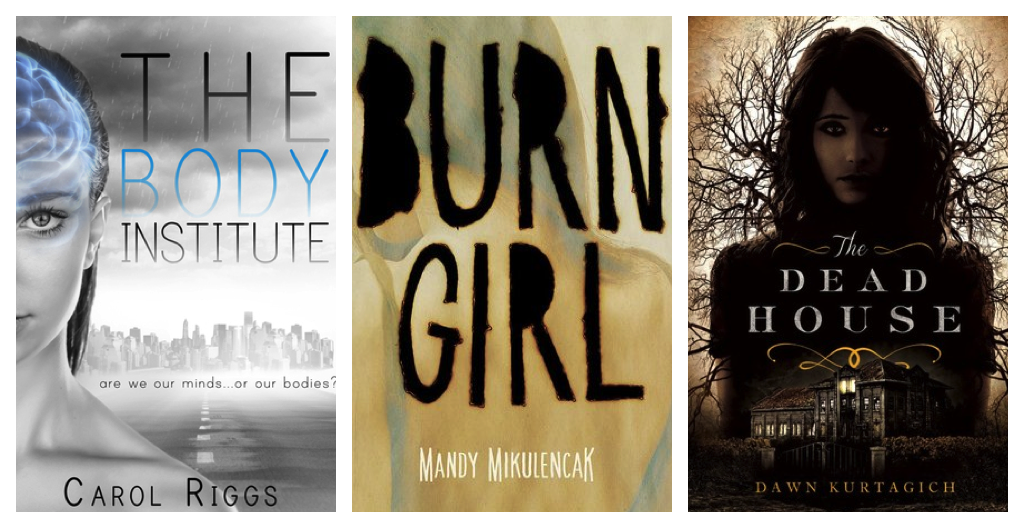 The Body Institute by Carol Riggs: To help out with her family's financial situation, seventeen-year-old Morgan Dey begins working for the Body Institute, an organization that uses new technology to allow one person to take over another person's body temporarily to return that body to the proper weight and physical condition. (Worth noting: the description of this one doesn't pass much muster with Size Acceptance in YA)
Burn Girl by Mandy Mikulencak: When her mother dies of a drug overdose, sixteen-year-old Arlie must adjust to living with an uncle she has never met and going to school on a regular basis.
The Dead House by Dawn Kurtagich: Told through journal entries, a psychotherapist's notes, court records, and more, relates the tale of Carly, a teen who was institutionalized after her parents' death but released to Elmbrige High School, where she is believed to have a second personality or soul named Kaitlyn, and/or be possessed by a demon. Included in our big round-up of YA horror.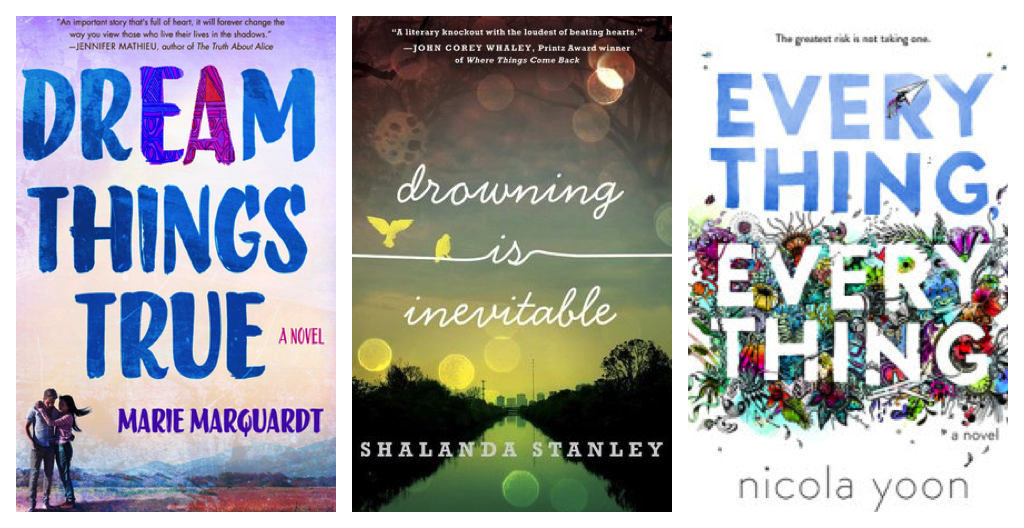 Dream Things True by Marie Marquardt: Evan, the nephew of a conservative southern senator, and Alma, who lives with her large, warm Mexican family, fall in love, but when Immigration and Customs Enforcement begins raids on their town, Alma knows she needs to tell Evan her secrets, but how can she tell her country-club boyfriend that she is an undocumented immigrant?
Drowning is Inevitable by Shalanda Stanley: After seventeen-year-old Olivia and her friend Jamie accidentally kill Jamie's abusive father, two other friends, Max and Maggie, join them in running away from St. Francisville, Louisiana, to hide out in New Orleans while they try to figure out what to do next.
Everything Everything by Nicola Yoon: The story of a teenage girl who's literally allergic to the outside world. When a new family moves in next door, she begins a complicated romance that challenges everything she's ever known. The narrative unfolds via vignettes, diary entries, texts, charts, lists, illustrations, and more.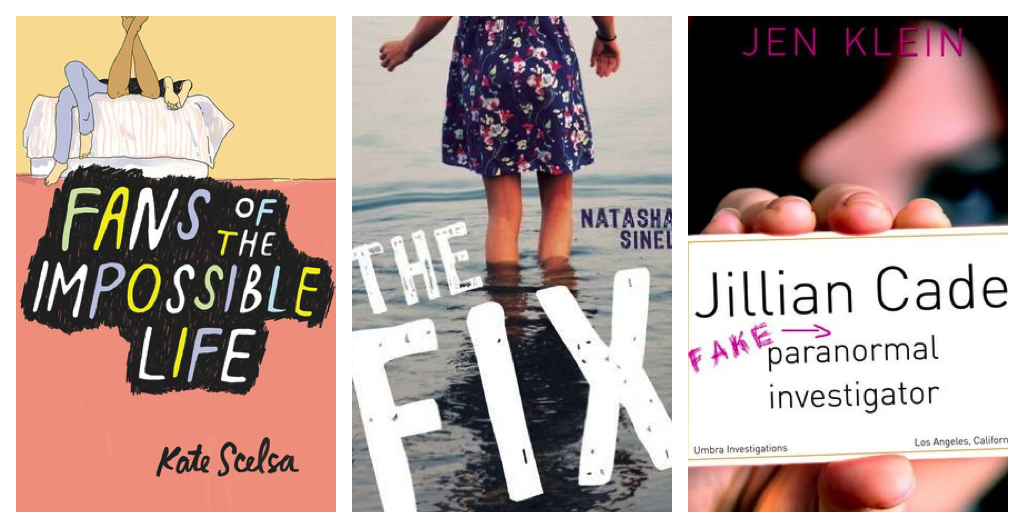 Fans of the Impossible Life by Kate Scelsa: At Saint Francis Prep school in Mountain View, New Jersey, Mira, Jeremy, and Sebby come together as they struggle with romance, bullying, foster home and family problems, and mental health issues.
The Fix by Natasha Sinel: After becoming friends with Sebastian Ruiz, a recovering addict, seventeen-year-old Macy Lyons is forced to come to terms with her own secret.
Jillian Cade, Fake Paranormal Investigator by Jen Klein: A seventeen-year-old girl runs a fake paranormal detection agency, but when she takes a case involving a non-paranormal missing person, things start to get strange and her feelings for partner Sky Ramsey start to grow.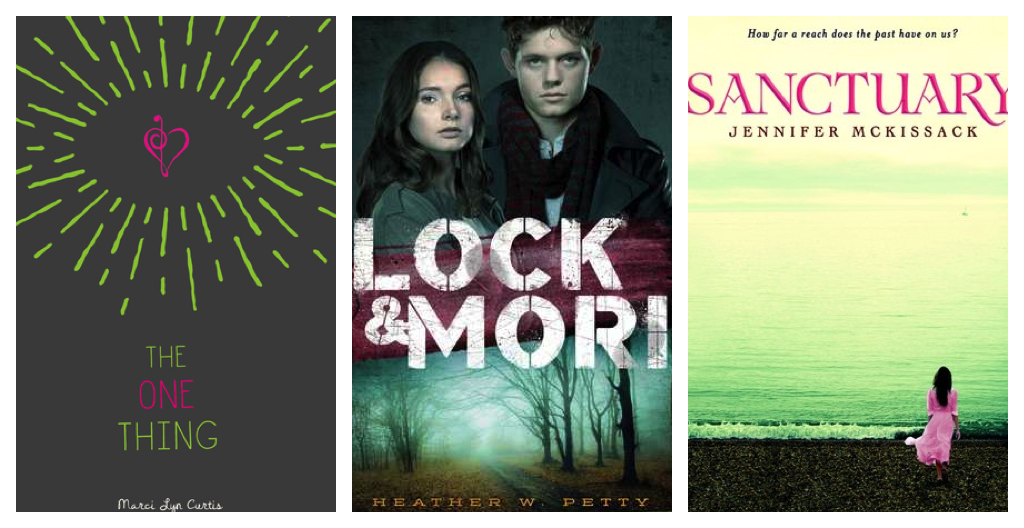 The One Thing by Marci Lyn Curtis: After losing her sight–and the future she dreamed of–seventeen-year-old Maggie meets the one person with the ability to help her see all the possibilities life still holds.
Lock & Mori by Heather W. Petty: In modern-day London, sixteen-year-old Miss James "Mori" Moriarty is looking for an escape from her recent past and spiraling home life when she takes classmate Sherlock Holmes up on his challenge to solve a murder mystery. Included in "3 On A YA Theme: Takes on Sherlock."
Sanctuary by Jennifer McKissack: After the sudden death of her aunt, Cecilia Cross is forced to return to the old mansion on a remote island off the coast of Maine, ironically named Sanctuary, the place where her father and sister died, and from which her mother was committed to an insane asylum soon after–and it is also a place of dark secrets, haunted by the ghosts of its original owners, and inhabited by her vicious uncle. Included in our big round-up of YA horror.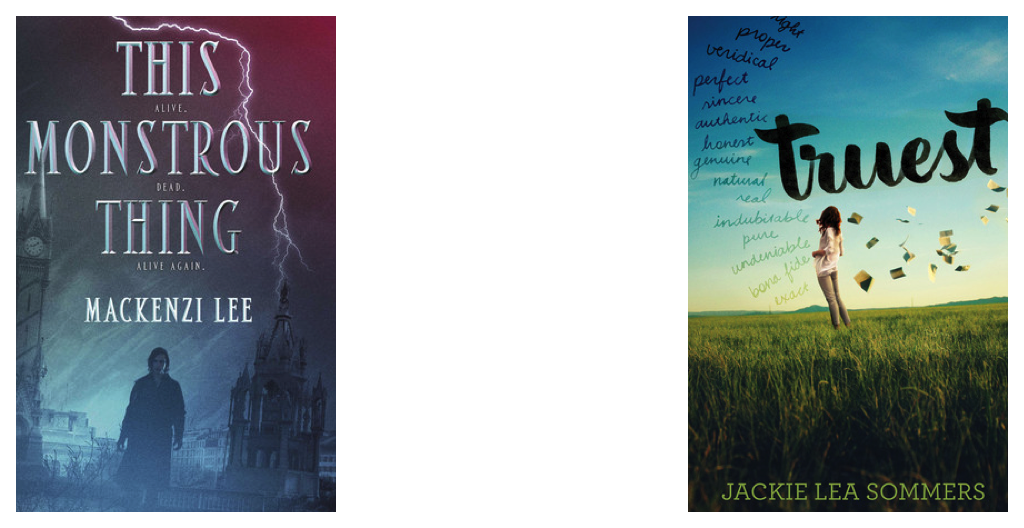 This Monstrous Thing by Mackenzi Lee: When a talented mechanic in 1818 Geneva brings his brother back from the dead using clockwork parts, the citizens of Geneva think they may have inspired the recently published novel Frankenstein.
Truest by Jackie Lea Sommers: Westlin Beck's summer is turned upside down when the Hart twins move to town: aggravating, intriguing, and quirky Silas and his mysteriously ill sister, Laurel.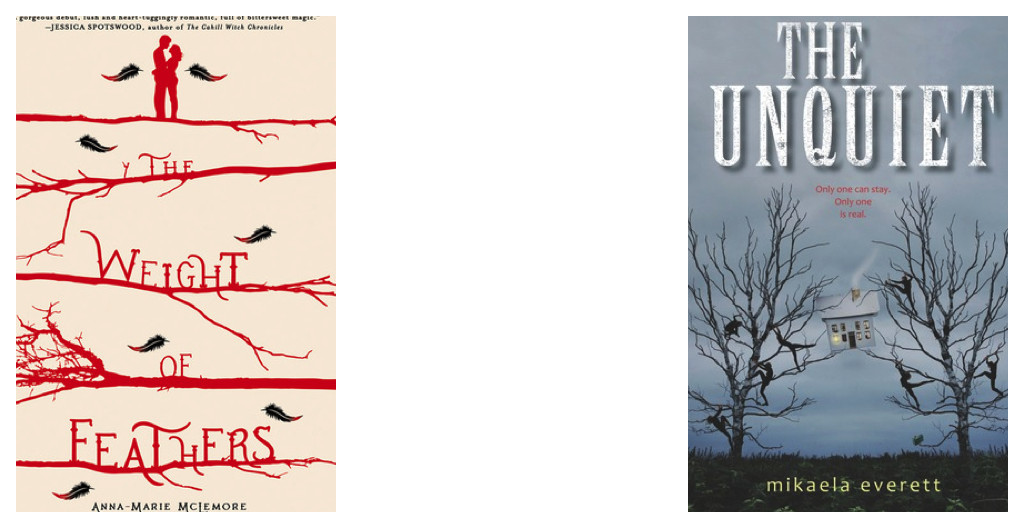 The Weight of Feathers by Anna-Marie McLemore: Although Lace Paloma knows all about the feud between the Palomas and the Corbeaus, she finds herself falling for Cluck Corbeau when he saves her life while both families are performing in the same town.
The Unquiet by Mikaela Everett: For most of her life, Lirael has been training to kill–and replace–a duplicate version of herself on a parallel Earth. She is the perfect sleeper-soldier. But she's beginning to suspect she is not a good person