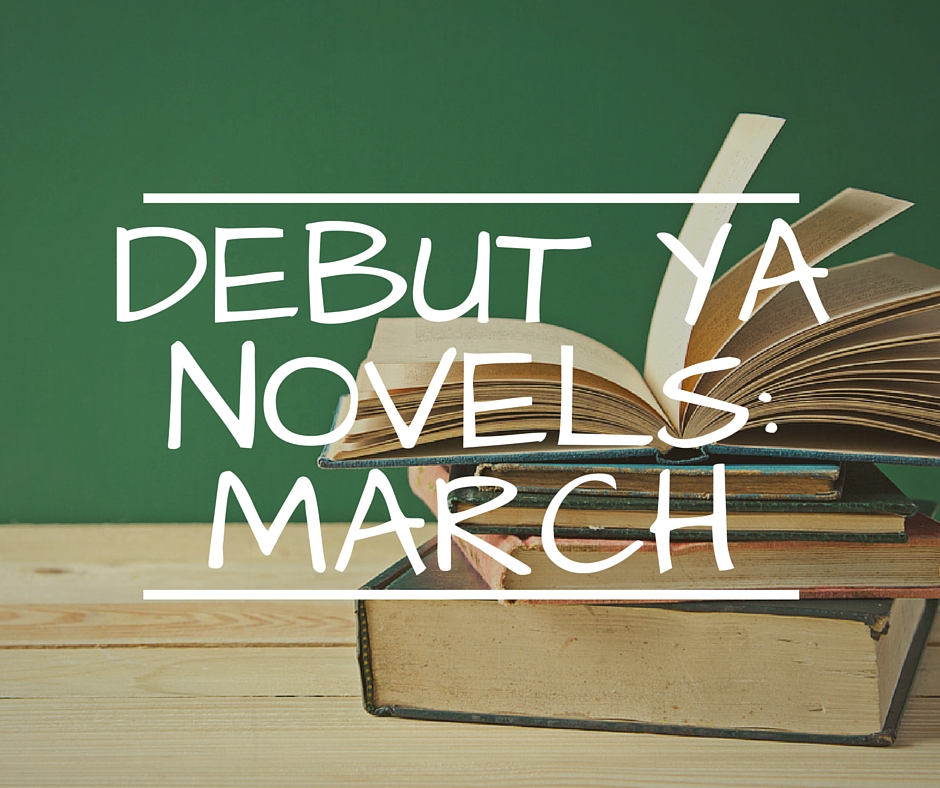 It's time for another round-up of debut YA novels of the month. Like always, this round-up includes debut novels, where "debut" is in its purest definition. These are first-time books by first-time authors. I'm not including books by authors who are using or have used a pseudonym in the past or those who have written in other categories (adult, middle grade, etc.) in the past.
All descriptions are from WorldCat, unless otherwise noted. If I'm missing any debuts out in February from traditional publishers — and I should clarify that indie presses are okay — let me know in the comments.
As always, not all noted titles included here are necessarily endorsements for those titles.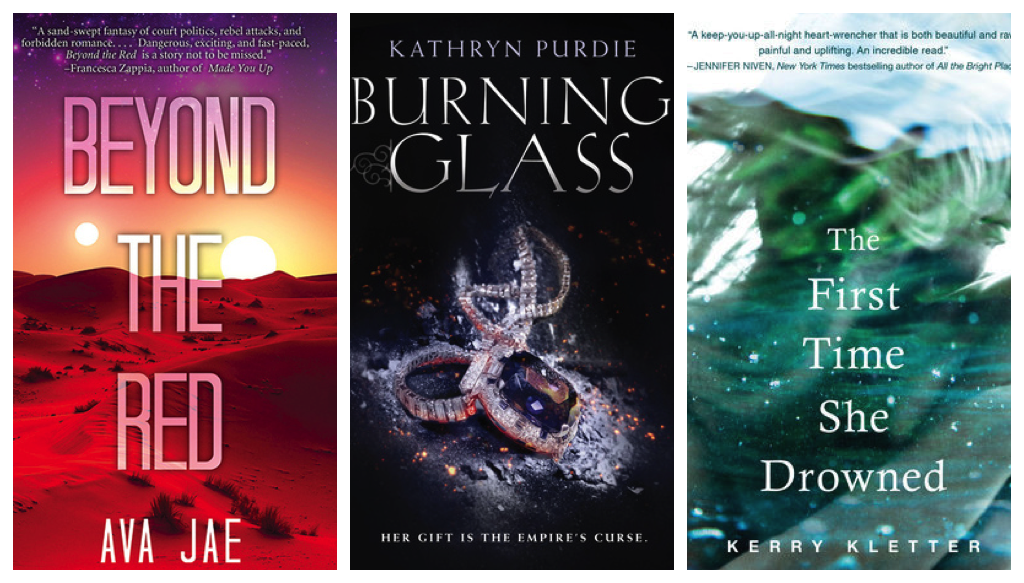 Beyond the Red by Ava Jae: Alien queen Kora has a problem as vast as the endless crimson deserts. She's the first female ruler of her territory in generations, but her people are rioting and call for her violent younger twin brother to take the throne. Despite assassination attempts, a mounting uprising of nomadic human rebels, and pressure to find a mate to help her rule, she's determined to protect her people from her brother's would-be tyrannical rule. Eros is a rebel soldier hated by aliens and human like for being a half-blood. Yet that doesn't stop him from defending his people, at least until Kora's soldiers raze his camp and take him captive. He's given an ultimatum: be an enslaved bodyguard to Kora, or be executed for his true identity– a secret kept even from him. When Kora and Eros are framed for the attempted assassination of her betrothed, they flee. Their only chance of survival is to turn themselves in to the high court, where revealing Eros's secret could mean a swift public execution. But when they uncover a violent plot to end the human insurgency, they must find a way to work together to prevent genocide.
Burning Glass by Kathryn Purdie: Tasked with sensing the intentions of would-be assassins, Sonya is under constant pressure to protect the emperor of Riaznin. But in a palace of warring emotions and looming darkness, Sonya fears that the biggest danger to the empire may be herself. When threats of revolution pit Emperor Valko against his younger brother Prince Anton, Sonya must choose which brother to trust.
The First Time She Drowned by Kerry Kletter: Committed to a mental hospital against her will for something she claims she did not do, Cassie O'Malley signs herself out against medical advice when she turns eighteen and tries to start over at college, until her estranged mother appears, throwing everything Cassie believes about herself into question.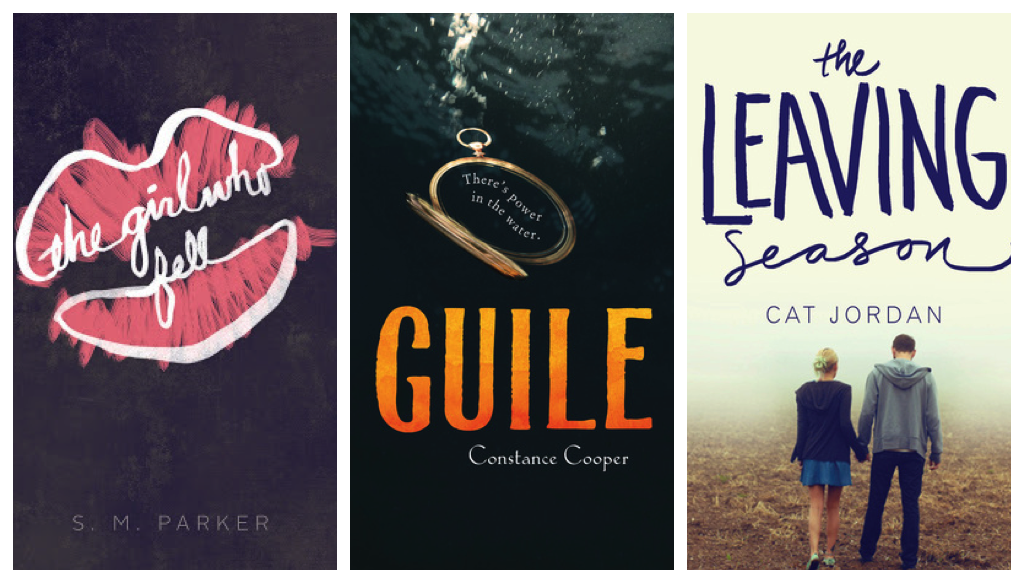 The Girl Who Fell by SM Parker: When new boy in school, Alec, sweeps Zephyr off her feet, their passionate romance takes a dangerous and possessive turn when Alec begins manipulating Zephyr. 
Guile by Constance Cooper: In the Bad Bayous, guile–a power in the water that changes people and objects, sometimes for the worse–sets Yonie Watereye, 16, on a path that puts her own life in danger as she traces her family tree and finds a murderer. 
The Leaving Season by Cat Jordan:  Middie Daniels is torn between the memory of her missing boyfriend, Nate, and Nate's brooding best friend Lee.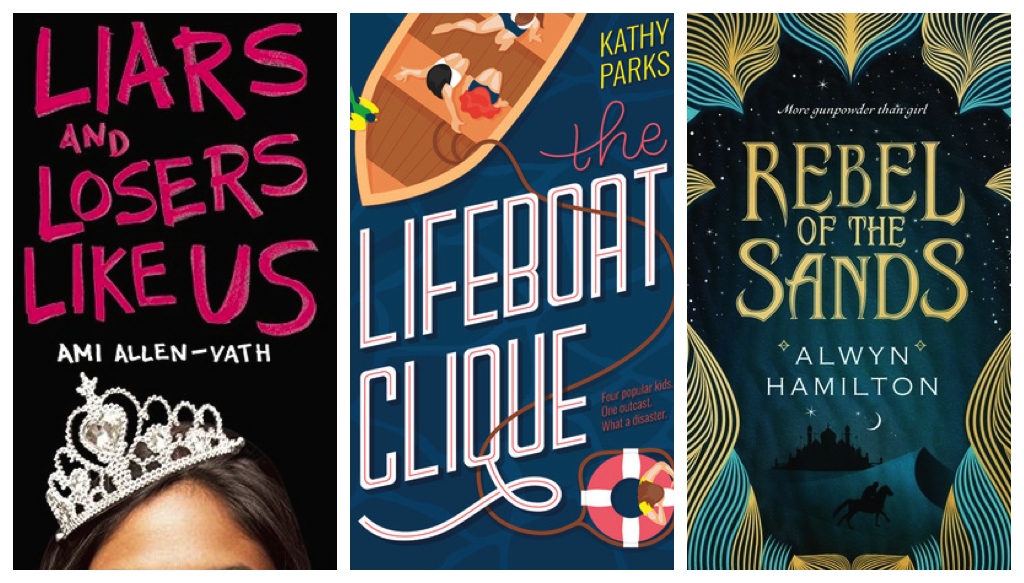 Liars and Losers Like Us by Ami Allen-Vath: For seventeen-year-old Bree Hughes, it's easier said than done when gossip, grief, and the opportunity to fail at love are practically high-fiving her in the hallways of Belmont High.
When Bree's crush, Sean Mills, gives her his phone number, she can't even leave a voicemail without sounding like a freak. Then she's asked to be on Prom Court because Maisey Morgan, the school outcast nominated as a joke, declined. She apologizes to Maisey, but it's too late. After years of torment and an ugly secret shared with their class's cruel Pageant Queen, Maisey commits suicide. Bree is left with a lot of regret…and a revealing letter with a final request.
With Sean by her side, Bree navigates through her guilt, her parents' divorce, and all the Prom Court drama. But when a cheating-love-triangle secret hits the fan after a night of sex, drinks, and video games, she's left with new information about Sean and the class Pageant Queen. Bree must now speak up or stay silent. If she lets fear be her guide, she'll lose her first love, and head to prom to avenge the death of the school outcast—as a party of one. (via Goodreads).
The Lifeboat Clique by Kathy Parks: During a party a tsunami hits the coast of California, and Denver and a handful of others escape death and are swept out to sea. Of course, one of her fellow castaways is none other than her ex-BFF, Abigail, who can barely stand the sight of her. Trapped on a small boat with the most popular kids in school and waiting to be rescued, Denver wonders what might kill her first–dehydration, sunstroke, or the girl she used to think of as a sister?
Rebel of the Sands by Alwyn Hamilton: Amani is desperate to leave the dead-end town of Dustwalk, and she's counting on her sharpshooting skills to help her escape. But after she meets Jin, the mysterious rebel running from the Sultan's army, she unlocks the powerful truth about the desert nation of Miraji…and herself.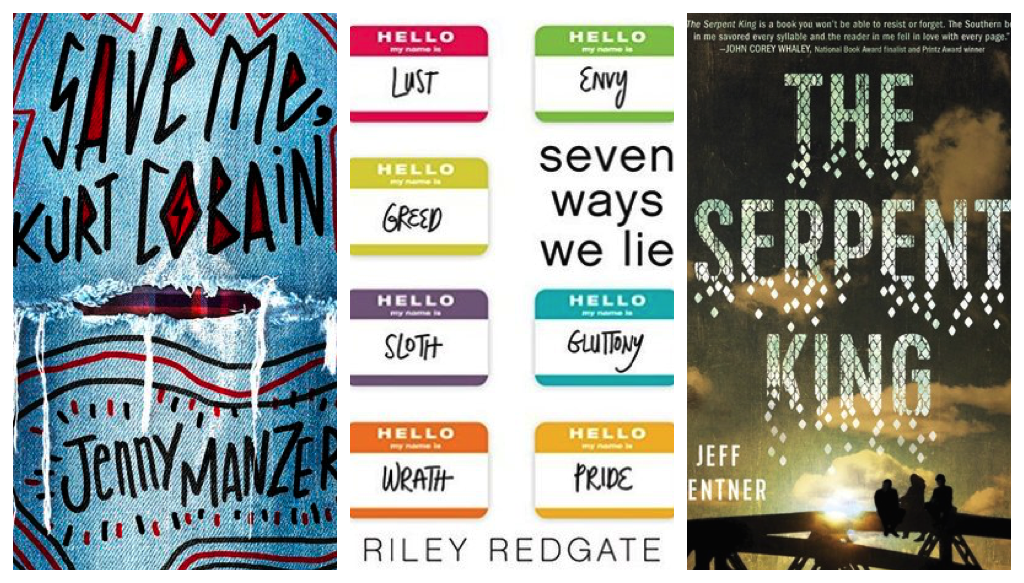 Save Me Kurt Cobain by Jenny Manzer: A chance discovery makes Nico, fifteen, believe that not only is Kurt Cobain, lead singer of the 1990s grung band Nirvana, still alive, but that he might be her real father.
Seven Ways We Lie by Riley Redgate: A chance encounter tangles the lives of seven high school students, each resisting the allure of one of the seven deadly sins, and each telling their story from their seven distinct points of view.
The Serpent King by Jeff Zentner: The son of a Pentecostal preacher faces his personal demons as he and his two outcast friends try to make it through their senior year of high school in rural Forrestville, Tennessee without letting the small-town culture destroy their creative spirits and sense of self.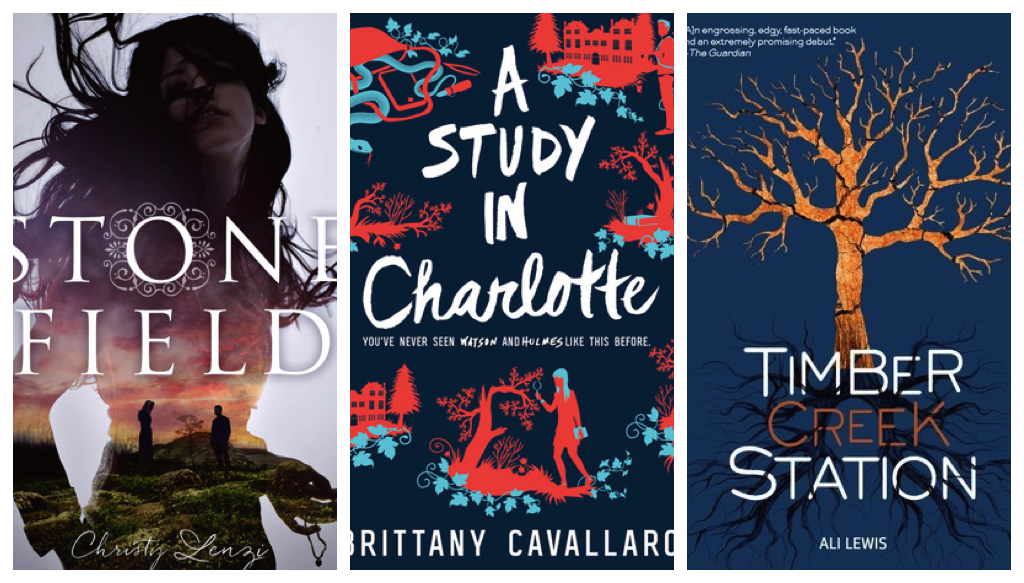 Stone Field by Christy Lenzi: In this loose retelling of "Wuthering Heights" set in Missouri during the Civil War, when free-spirited seventeen-year-old Catrina discovers a mysterious young man with amnesia on her family's sorghum farm, they fall passionately in love, scandalizing intolerant family members and neighbors.
A Study in Charlotte by Brittany Cavallaro: Sherlock Holmes and Dr. Watson descendants, Charlotte and Jamie, students at a Connecticut boarding school, team up to solve a murder mystery.
Timber Creek Station by Ali Lewis: Thirteen-year-old Danny Dawson lives on a cattle station in the Australian outback, where his family struggles to cope with the accidental death of his older brother a year earlier and his sister's pregnancy by an Aboriginal.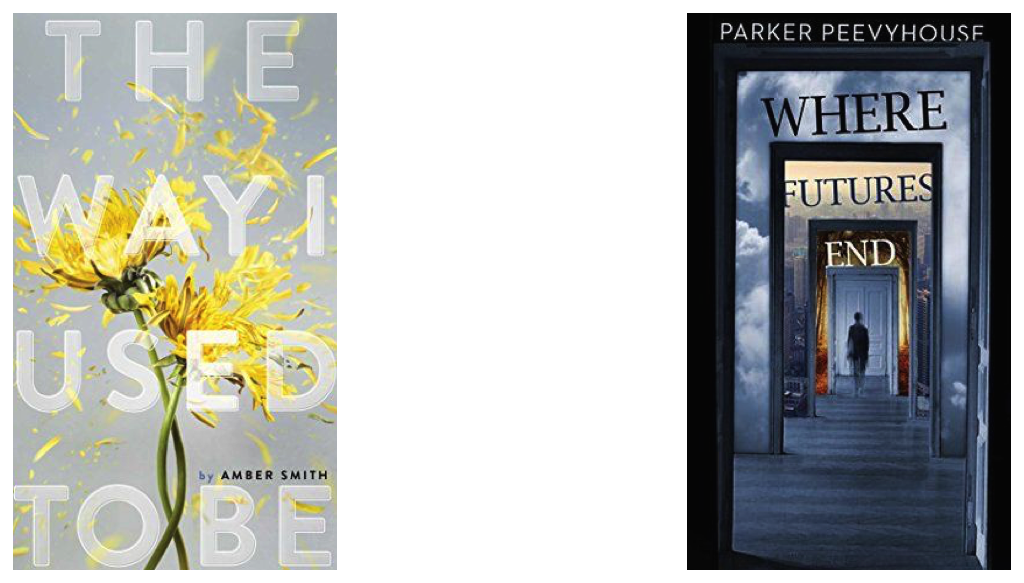 The Way I Used To Be by Amber Smith: After fourteen-year-old Eden is raped by her brother's best friend, she knows she'll never be the way she used to be. 
Where Futures End by Parker Peevyhouse: Five interconnected stories that weave a subtle science-fictional web stretching out from the present into the future, presenting eerily plausible possibilities for social media, corporate sponsorship, and humanity, as our world collides with a mysterious alternate universe.