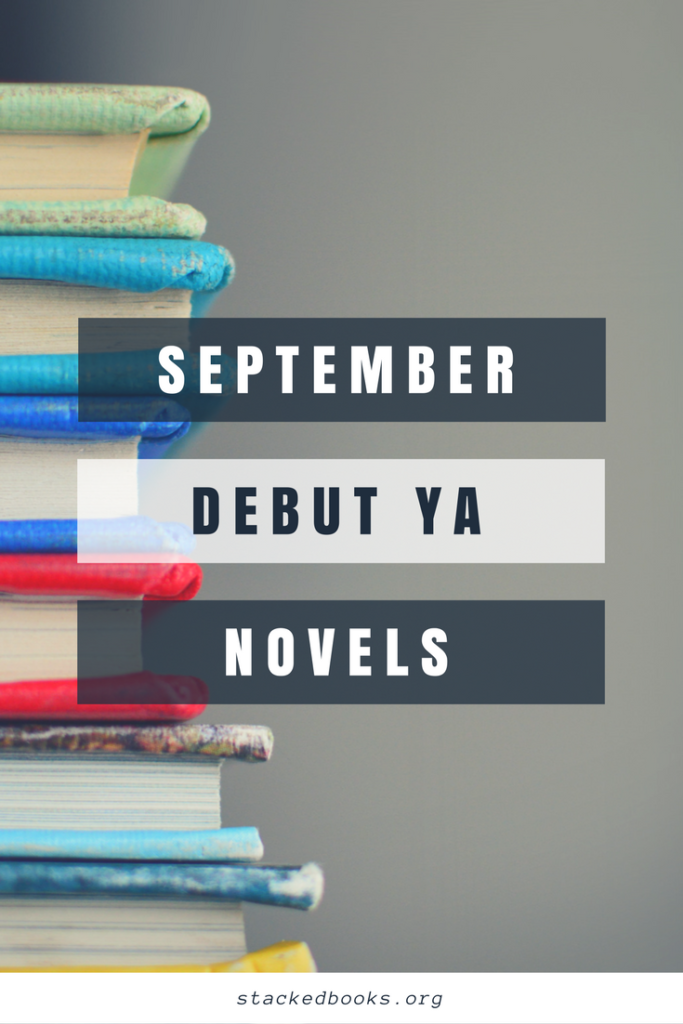 It's time for another round-up of debut YA novels of the month — here's what we've got for September.
This round-up includes debut novels, where "debut" is in its purest definition. These are first-time books by first-time authors. I'm not including books by authors who are using or have used a pseudonym in the past or those who have written in other categories (adult, middle grade, etc.) in the past. Authors who have self-published are not included here either.
All descriptions are from Goodreads, unless otherwise noted; I've found Goodreads descriptions to offer better insight to what a book is about over WorldCat. If I'm missing any debuts out in September from traditional publishers — and I should clarify that indie/small presses are okay — let me know in the comments.
As always, not all noted titles included here are necessarily endorsements for those titles. List is arranged alphabetically by title, with pub dates beside them. Starred titles are the beginning of a new series.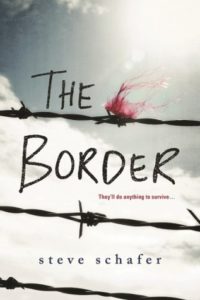 The Border by Steve Schafer (9/5)
One moment changed their lives forever.
A band plays, glasses clink, and four teens sneak into the Mexican desert, the hum of celebration receding behind them.
Crack. Crack. Crack.
Not fireworks―gunshots. The music stops. And Pato, Arbo, Marcos, and Gladys are powerless as the lives they once knew are taken from them.
Then they are seen by the gunmen. They run. Except they have nowhere to go. The narcos responsible for their families' murders have put out a reward for the teens' capture. Staying in Mexico is certain death, but attempting to cross the border through an unforgiving desert may be as deadly as the secrets they are trying to escape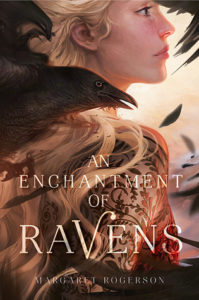 An Enchantment of Ravens by Margaret Rogerson (9/26)
Isobel is a prodigy portrait artist with a dangerous set of clients: the sinister fair folk, immortal creatures who cannot bake bread, weave cloth, or put a pen to paper without crumbling to dust. They crave human Craft with a terrible thirst, and Isobel's paintings are highly prized among them. But when she receives her first royal patron—Rook, the autumn prince—she makes a terrible mistake. She paints mortal sorrow in his eyes – a weakness that could cost him his life.
Furious and devastated, Rook spirits her away to the autumnlands to stand trial for her crime. Waylaid by the Wild Hunt's ghostly hounds, the tainted influence of the Alder King, and hideous monsters risen from barrow mounds, Isobel and Rook depend on one another for survival. Their alliance blossoms into trust, then love, violating the fair folks' ruthless Good Law. There's only one way to save both their lives, Isobel must drink from the Green Well, whose water will transform her into a fair one—at the cost of her Craft, for immortality is as stagnant as it is timeless.
Isobel has a choice: she can sacrifice her art for a future, or arm herself with paint and canvas against the ancient power of the fairy courts. Because secretly, her Craft represents a threat the fair folk have never faced in all the millennia of their unchanging lives: for the first time, her portraits have the power to make them feel.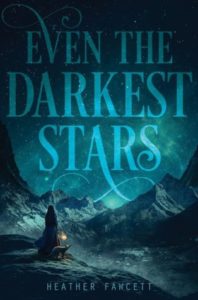 *Even The Darkest Stars by Heather Fawcett (9/5)
Kamzin has always dreamed of becoming one of the Emperor's royal explorers, the elite climbers tasked with mapping the wintry, mountainous Empire and spying on its enemies. She knows she could be the best in the world, if only someone would give her a chance.
But everything changes when the mysterious and eccentric River Shara, the greatest explorer ever known, arrives in her village and demands to hire Kamzin—not her older sister Lusha, as everyone had expected—for his next expedition. This is Kamzin's chance to prove herself—even though River's mission to retrieve a rare talisman for the emperor means climbing Raksha, the tallest and deadliest mountain in the Aryas. Then Lusha sets off on her own mission to Raksha with a rival explorer who is determined to best River, and Kamzin must decide what's most important to her: protecting her sister from the countless perils of the climb or beating her to the summit.
The challenges of climbing Raksha are unlike anything Kamzin expected—or prepared for—with avalanches, ice chasms, ghosts, and even worse at every turn. And as dark secrets are revealed, Kamzin must unravel the truth of their mission and of her companions—while surviving the deadliest climb she has ever faced.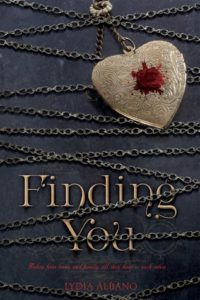 Finding You by Lydia Albano (9/19)
Isla is kidnapped from a train platform in broad daylight, and thrust into a nightmare when she is sold to a sadistic aristocrat. Locked in a dungeon with a dozen other girls, Isla's only comfort is a locket and the memory of the boy she loves. But as days pass and more girls disappear, she realizes that help is not coming… If they're going to survive, they'll have to escape on their own.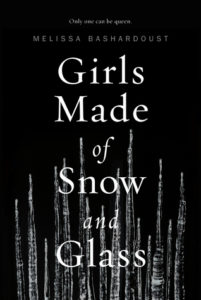 Girls Made of Snow and Glass by Melissa Bashardoust (9/5)
At sixteen, Mina's mother is dead, her magician father is vicious, and her silent heart has never beat with love for anyone—has never beat at all, in fact, but she'd always thought that fact normal. She never guessed that her father cut out her heart and replaced it with one of glass. When she moves to Whitespring Castle and sees its king for the first time, Mina forms a plan: win the king's heart with her beauty, become queen, and finally know love. The only catch is that she'll have to become a stepmother.
Fifteen-year-old Lynet looks just like her late mother, and one day she discovers why: a magician created her out of snow in the dead queen's image, at her father's order. But despite being the dead queen made flesh, Lynet would rather be like her fierce and regal stepmother, Mina. She gets her wish when her father makes Lynet queen of the southern territories, displacing Mina. Now Mina is starting to look at Lynet with something like hatred, and Lynet must decide what to do—and who to be—to win back the only mother she's ever known…or else defeat her once and for all.
Entwining the stories of both Lynet and Mina in the past and present, Girls Made of Snow and Glass traces the relationship of two young women doomed to be rivals from the start. Only one can win all, while the other must lose everything—unless both can find a way to reshape themselves and their story.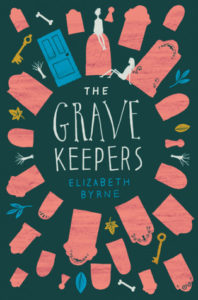 The Grave Keepers by Elizabeth Byrne (9/12)
Lately, Athena Windham has been spending all her spare time in her grave.
Her parents—owners of a cemetery in Upstate New York—are proud of her devoutness, but her younger sister, Laurel, would rather spend her time exploring the forest that surrounds the Windham's' property than in her own grave.
The Windham girls lead secluded lives—their older sister died in a tragic accident and their parents' protectiveness has made the family semi-infamous.
As the new school year begins, the outside world comes creeping in through encounters with mean girls, a new friend, and a runaway boy hiding out in the cemetery. Meanwhile, a ghost hangs around the Windham property—the only grave keeper never to cross over—plotting how to keep the sisters close to home and close to her . . . forever.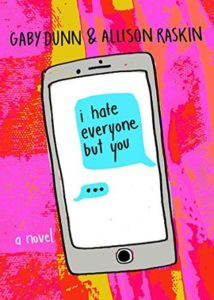 I Hate Everyone But You by Gaby Dunn and Allison Raskin (9/5)
Dear Best Friend,
I can already tell that I will hate everyone but you.
Sincerely,
Ava Helmer
(that brunette who won't leave you alone)
We're still in the same room, you weirdo.
Stop crying.
G
So begins a series of texts and emails sent between two best friends, Ava and Gen, as they head off to their first semesters of college on opposite sides of the country. From first loves to weird roommates, heartbreak, self-discovery, coming out and mental health, the two best friends will document every moment to each other. But as each changes and grows into her new life, will their friendship be able to survive the distance?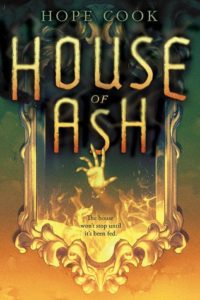 House of Ash by Hope Cook (9/26)
After hearing voices among an eerie copse of trees in the woods, seventeen-year-old Curtis must confront his worst fear: that he has inherited his father's mental illness. A desperate search for answers leads him to discover Gravenhearst, a labyrinth mansion that burned down in 1894. When he locks eyes with a steely Victorian girl in a forgotten mirror, he's sure she's one of the fire's victims. If he can unravel the mystery, he can save his sanity . . . and possibly the girl who haunts his dreams.
But more than 100 years in the past, the girl in the mirror is fighting her own battles. When her mother disappears and her sinister stepfather reveals his true intentions, Mila and her sister fight to escape Gravenhearst and unravel the house's secrets—before it devours them both.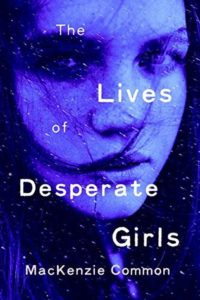 The Lives of Desperate Girls by MacKenzie Common (9/19)
Sixteen-year-old Helen Commanda is found dead just outside Thunder Creek, Ontario. Her murder goes unremarked, except for the fact that it may shed light on the earlier disappearance of Chloe Shaughnessy. Chloe is beautiful, rich and white. Helen is plain, and from the reservation. They had nothing in common except that they were teenage girls from an unforgiving small town. Only Chloe's best friend Jenny Parker knows exactly how unforgiving, but she's keeping some dangerous secrets of her own.
Jenny begins looking for answers about Helen's life and death, trying to understand larger questions about her town and her best friend. But what can a teenage girl really accomplish where adults have failed? And how much is Jenny actually complicit in a conspiracy of silence?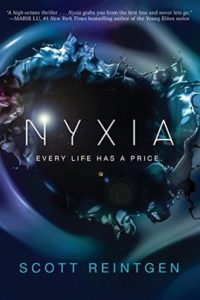 Nyxia by Scott Reintgen (9/12)
Emmett Atwater isn't just leaving Detroit; he's leaving Earth. Why the Babel Corporation recruited him is a mystery, but the number of zeroes on their contract has him boarding their lightship and hoping to return to Earth with enough money to take care of his family.
Forever.
Before long, Emmett discovers that he is one of ten recruits, all of whom have troubled pasts and are a long way from home. Now each recruit must earn the right to travel down to the planet of Eden—a planet that Babel has kept hidden—where they will mine a substance called Nyxia that has quietly become the most valuable material in the universe.
But Babel's ship is full of secrets. And Emmett will face the ultimate choice: win the fortune at any cost, or find a way to fight that won't forever compromise what it means to be human.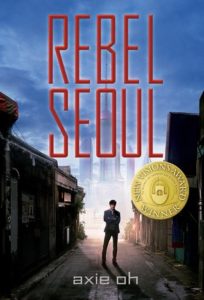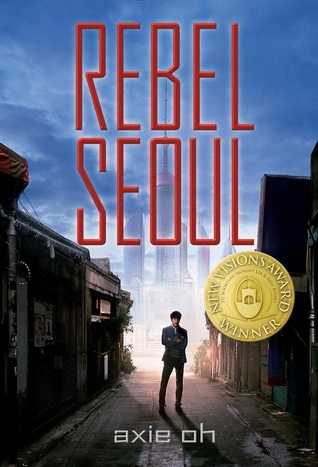 Rebel Seoul by Axie Oh (9/15)
After a great war, the East Pacific is in ruins. In brutal Neo Seoul, where status comes from success in combat, ex-gang member Lee Jaewon is a talented pilot rising in the ranks of the academy. Abandoned as a kid in the slums of Old Seoul by his rebel father, Jaewon desires only to escape his past and prove himself a loyal soldier of the Neo State.
When Jaewon is recruited into the most lucrative weapons development division in Neo Seoul, he is eager to claim his best shot at military glory. But the mission becomes more complicated when he meets Tera, a test subject in the government's supersoldier project. Tera was trained for one purpose: to pilot one of the lethal God Machines, massive robots for a never-ending war.
With secret orders to report on Tera, Jaewon becomes Tera's partner, earning her reluctant respect. But as respect turns to love, Jaewon begins to question his loyalty to an oppressive regime that creates weapons out of humans. As the project prepares to go public amidst rumors of a rebellion, Jaewon must decide where he stands—as a soldier of the Neo State, or a rebel of the people.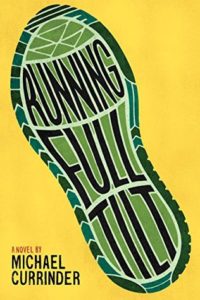 Running Full Tilt by Michael Currinder (9/5)
Like most siblings, Leo and Caleb have a complicated relationship. But Caleb's violent outbursts literally send Leo running. When the family is forced to relocate due to Caleb's uncontrollable behavior, Leo tries to settle into a new school, joining the cross-country team and discovering his talent for racing and endurance for distance. Things even begin to look up for Leo when he befriends Curtis, a potential state champion who teaches Leo strategy and introduces him to would-be girlfriend, Mary. But Leo's stability is short-lived as Caleb escalates his attacks on his brother, resentful of his sport successes and new friendships.
Leo can't keep running away from his problems. But, with a little help from Curtis and Mary, he can appreciate his worth as a brother and his own capacity for growth, both on and off the field.
A Short History of The Girl Next Door by Jared Reck (9/26)
Fifteen-year-old Matt Wainwright is in turmoil. He can't tell his lifelong best friend, Tabby, how he really feels about her; his promising basketball skills are being overshadowed by his attitude on the court, and the only place he feels normal is in English class, where he can express his inner thoughts in quirky poems and essays. Matt is desperately hoping that Tabby will reciprocate his feelings; but then Tabby starts dating Liam Branson, senior basketball star and all-around great guy. Losing Tabby to Branson is bad enough; but, as Matt soon discovers, he's close to losing everything that matters most to him.
Humorous and heart-wrenching, A Short History of the Girl Next Door is perfect for readers who fell in love with All the Bright Places' Finch or Stargirl's Leo.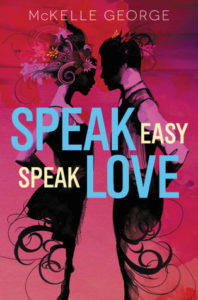 Speak Easy, Speak Love by McKelle George (9/19)
Six teenagers' lives intertwine during one thrilling summer full of romantic misunderstandings and dangerous deals in this sparkling retelling of Shakespeare's Much Ado About Nothing.
After she gets kicked out of boarding school, seventeen-year-old Beatrice goes to her uncle's estate on Long Island. But Hey Nonny Nonny is more than just a rundown old mansion. Beatrice's cousin, Hero, runs a struggling speakeasy out of the basement—one that might not survive the summer. Along with Prince, a poor young man determined to prove his worth; his brother John, a dark and dangerous agent of the local mob; Benedick, a handsome trust-fund kid trying to become a writer; and Maggie, a beautiful and talented singer; Beatrice and Hero throw all their efforts into planning a massive party to save the speakeasy. Despite all their worries, the summer is beautiful, love is in the air, and Beatrice and Benedick are caught up in a romantic battle of wits that their friends might be quietly orchestrating in the background.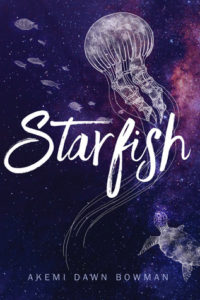 Starfish by Akemi Dawn Bowman (9/26)
Kiko Himura has always had a hard time saying exactly what she's thinking. With a mother who makes her feel unremarkable and a half-Japanese heritage she doesn't quite understand, Kiko prefers to keep her head down, certain that once she makes it into her dream art school, Prism, her real life will begin.
But then Kiko doesn't get into Prism, at the same time her abusive uncle moves back in with her family. So when she receives an invitation from her childhood friend to leave her small town and tour art schools on the west coast, Kiko jumps at the opportunity in spite of the anxieties and fears that attempt to hold her back. And now that she is finally free to be her own person outside the constricting walls of her home life, Kiko learns life-changing truths about herself, her past, and how to be brave.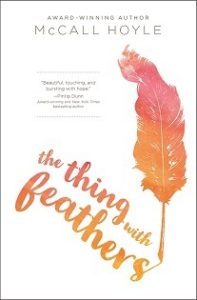 The Thing With Feathers by McCall Hoyle (9/5)
Emilie Day believes in playing it safe: she's homeschooled, her best friend is her seizure dog, and she's probably the only girl on the Outer Banks of North Carolina who can't swim.
Then Emilie's mom enrolls her in public school, and Emilie goes from studying at home in her pj's to halls full of strangers. To make matters worse, Emilie is paired with starting point guard Chatham York for a major research project on Emily Dickinson. She should be ecstatic when Chatham shows interest, but she has a problem. She hasn't told anyone about her epilepsy.
Emilie lives in fear her recently adjusted meds will fail and she'll seize at school. Eventually, the worst happens, and she must decide whether to withdraw to safety or follow a dead poet's advice and "dwell in possibility."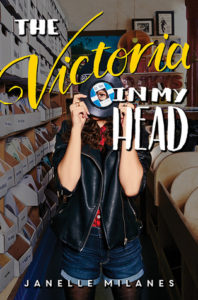 The Victoria In My Head by Janelle Milanes (9/19)
Victoria Cruz inhabits two worlds: In one, she is a rock star, thrashing the stage with her husky voice and purple-streaked hair. In the other, currently serving as her reality, Victoria is a shy teenager with overprotective Cuban parents, who sleepwalks through her life at the prestigious Evanston Academy. Unable to overcome the whole paralyzing-stage-fright thing, Victoria settles for living inside her fantasies, where nothing can go wrong and everything is set to her expertly crafted music playlists.
But after a chance encounter with an unattainably gorgeous boy named Strand, whose band seeks a lead singer, Victoria is tempted to turn her fevered daydreams into reality. To do that, she must confront her insecurities and break away from the treadmill that is her life. Suddenly, Victoria is faced with the choice of staying on the path she's always known and straying off-course to find love, adventure, and danger.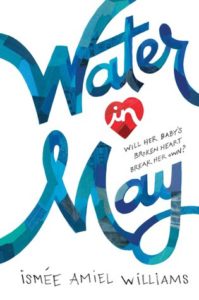 Water in May by Ismee Williams (9/12)
Fifteen-year-old Mari Pujols believes that the baby she's carrying will finally mean she'll have a family member who will love her deeply and won't ever leave her—not like her mama, who took off when she was eight; or her papi, who's in jail; or her abuela, who wants as little to do with her as possible. But when doctors discover a potentially fatal heart defect in the fetus, Mari faces choices she never could have imagined.
Surrounded by her loyal girl crew, her off-and-on boyfriend, and a dedicated doctor, Mari navigates a decision that could emotionally cripple the bravest of women. But both Mari and the broken-hearted baby inside her are fighters; and it doesn't take long to discover that this sick baby has the strength to heal an entire family.