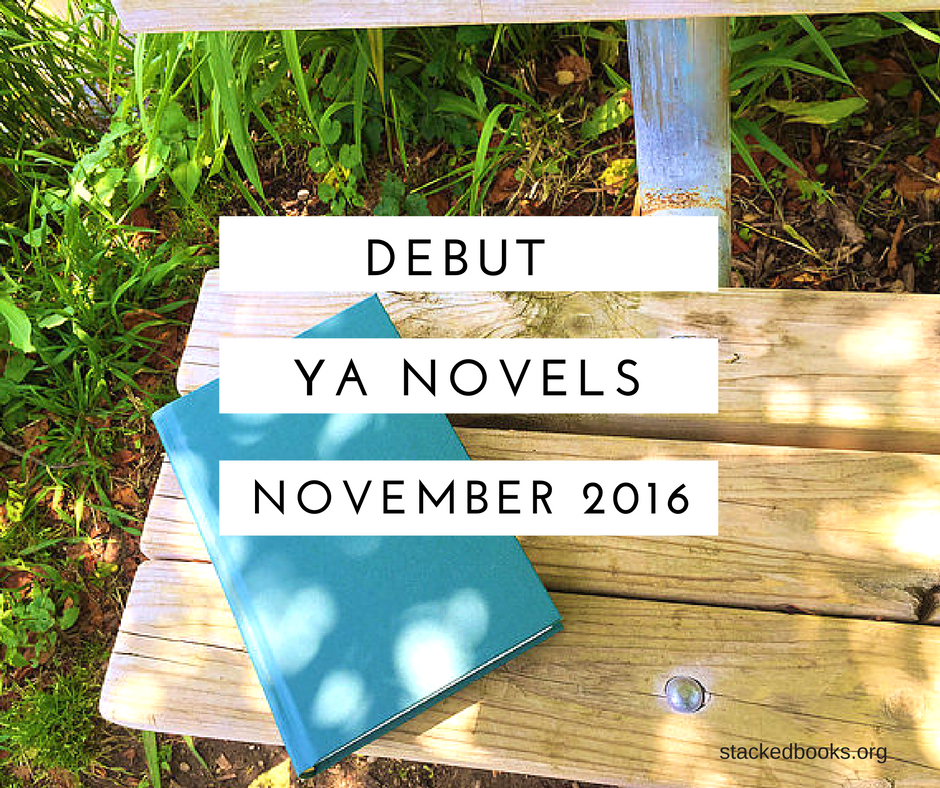 It's time for another round-up of debut YA novels of the month. This round-up includes debut novels, where "debut" is in its purest definition. These are first-time books by first-time authors. I'm not including books by authors who are using or have used a pseudonym in the past or those who have written in other categories (adult, middle grade, etc.) in the past. Authors who have self-published are not included here either.
All descriptions are from WorldCat or Goodreads, unless otherwise noted. If I'm missing any debuts out in November from traditional publishers — and I should clarify that indie/small presses are okay — let me know in the comments.
As always, not all noted titles included here are necessarily endorsements for those titles. Since November is a bit of a slower month for publishing new voices, this might be a great month to catch up on titles that debuted earlier this year.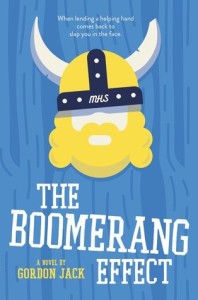 The Boomerang Effect by Gordon Jack
It all started with a harmless prank. But now high school junior (and resident stoner) Lawrence Barry is one step away from reform school unless he participates in a mentorship program. His mentee? Spencer Knudsen, a Norwegian exchange student with Spock-like intelligence but the social skills of the periodic table.
Then disaster strikes—Homecoming week. When someone dressed as the school Viking mascot starts destroying the fairy tale–inspired floats, all suspicion falls on Lawrence. Add to the mix a demon Goth girl named Zoe, a Renaissance LARPing group, an overzealous yearbook editor, and three vindictive chickens, and Lawrence soon realizes that his situation may be a little out of control. But Spencer seems to have some answers. In fact, Spencer may be the one friend Lawrence never knew he needed.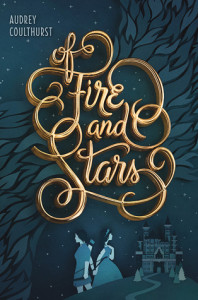 Of Fire and Stars by Audrey Coulthurst
Betrothed since childhood to the prince of Mynaria, Princess Dennaleia has always known what her future holds. Her marriage will seal the alliance between Mynaria and her homeland, protecting her people from other hostile lands. But Denna has a secret. She possesses an Affinity for fire—a dangerous gift for the future queen of a kingdom where magic is forbidden.
Now, Denna must learn the ways of her new home while trying to hide her growing magic. To make matters worse, she must learn to ride Mynaria's formidable warhorses before her coronation—and her teacher is the person who intimidates her most, the prickly and unconventional Princess Amaranthine (called Mare), sister of her betrothed.
When a shocking assassination leaves the kingdom reeling, Mare and Denna reluctantly join forces to search for the culprit. As the two work together, each discovers there's more to the other than she thought. Mare is surprised by Denna's intelligence and bravery, while Denna is drawn to Mare's independent streak. Soon their friendship is threatening to blossom into something more.
But with dangerous conflict brewing that makes the alliance more important than ever, acting on their feelings could be deadly. Forced to choose between their duty and their hearts, Mare and Denna must find a way to save their kingdoms—and each other.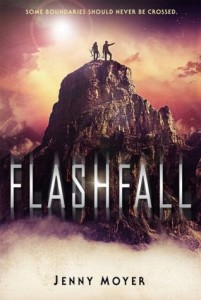 Flashfall by Jenny Moyer
Orion is a Subpar, expected to mine the tunnels of Outpost Five, near the deadly flash curtain. For generations, her people have chased cirium—the only element that can shield humanity from the curtain's radioactive particles. She and her caving partner, Dram work the most treacherous tunnel, fighting past flash bats and tunnel gulls, in hopes of mining enough cirium to earn their way into the protected city.
But when newcomers arrive at Outpost Five, Orion uncovers disturbing revelations that make her question everything she thought she knew about life on both sides of the cirium shield. As conditions at the outpost grow increasingly dangerous, it's up to Orion to forge a way past the flashfall, beyond all boundaries, beyond the world as she knows it.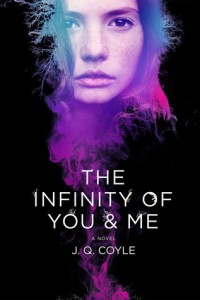 The Infinity of You and Me by J.Q. Coyle
What if every life-altering choice you made could split your world into infinite worlds?
Almost fifteen, Alicia is smart and funny with a deep connection to the poet Sylvia Plath, but she's ultimately failing at life. With a laundry list of diagnoses, she hallucinates different worlds—strange, decaying, otherworldly yet undeniably real worlds that are completely unlike her own with her single mom and one true friend. In one particularly vivid hallucination, Alicia is drawn to a boy her own age named Jax who's trapped in a dying universe. Days later, her long-lost father shows up at her birthday party, telling her that the hallucinations aren't hallucinations, but real worlds; she and Jax are bound by a strange past and intertwining present. This leads her on a journey to find out who she is while trying to save the people and worlds she loves. J.Q. Coyle's The Infinity of You & Me is a wild ride through unruly hearts and vivid worlds guaranteed to captivate.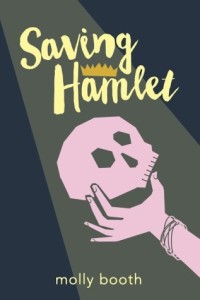 Saving Hamlet by Molly Booth
Emma Allen couldn't be more excited to start her sophomore year. Not only is she the assistant stage manager for the drama club's production of Hamlet, but her crush Brandon is directing, and she's rocking a new haircut that's sure to get his attention. But soon after school starts, everything goes haywire. Emma's promoted to stage manager with zero experience, her best friend Lulu stops talking to her, and Josh–the adorable soccer boy who's cast as the lead–turns out to be a disaster. It's up to Emma to fix it all, but she has no clue where to start.
One night after rehearsal, Emma stays behind to think through her life's latest crises and distractedly falls through the stage's trap door . . . landing in the basement of the Globe Theater.
It's London, 1601, and with her awesome new pixie cut, everyone thinks Emma's a boy–even Will Shakespeare himself. With no clue how to get home, Emma gamely plays her role as backstage assistant to the original production of Hamlet, learning a thing or two about the theater, and meeting an incredibly hot actor named Alex who finds Emma as intriguing as she finds him. But once Emma starts traveling back and forth through time, things get really confusing. Which boy is the one for her? In which reality does she belong? Will Lulu ever forgive her? And can she possibly save two disastrous productions of Hamlet before time runs out?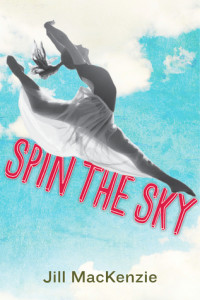 Spin The Sky by Jill MacKenzie
Magnolia Woodson wants nothing more than to get her and her sister, Rose, out of the pitifully small, clamming-obsessed Oregon town that hates them—she just doesn't know how. Forced to put up with the snide comments and hateful looks the townspeople throw at them, Mags thinks she's destined to pay for the horrible, awful thing her mom did—and that she's left her and Rose to deal with—until the day she dies.
But when a nationwide televised dance competition posts tryouts in nearby Portland, Mags's best friend, George, says they have to go and audition. Not only have they spent the past fourteen years of their lives dancing side-by-side, dreaming of a day just like this, but also it could be Mags's chance of a lifetime—a chance to win the grand-prize money and get her and Rose out of Summerland, a chance to do the thing she loves most with everyone watching, a chance to show the town that she's not—and has never been—a "no-good Woodson girl," like her mother. But will the competition prove too steep? And will Mags be able to retain her friendship with George as they go head-to-head in tryouts? Mags will have to learn that following her dreams may mean changing her life forever.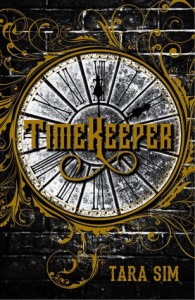 Timekeeper by Tara Sim
In an alternate Victorian world controlled by clock towers, a damaged clock can fracture time—and a destroyed one can stop it completely.
It's a truth that seventeen-year-old clock mechanic Danny Hart knows all too well; his father has been trapped in a Stopped town east of London for three years. Though Danny is a prodigy who can repair not only clockwork, but the very fabric of time, his fixation with staging a rescue is quickly becoming a concern to his superiors.
And so they assign him to Enfield, a town where the tower seems to be forever plagued with problems. Danny's new apprentice both annoys and intrigues him, and though the boy is eager to work, he maintains a secretive distance. Danny soon discovers why: he is the tower's clock spirit, a mythical being that oversees Enfield's time. Though the boys are drawn together by their loneliness, Danny knows falling in love with a clock spirit is forbidden, and means risking everything he's fought to achieve.
But when a series of bombings at nearby towers threaten to Stop more cities, Danny must race to prevent Enfield from becoming the next target or he'll not only lose his father, but the boy he loves, forever.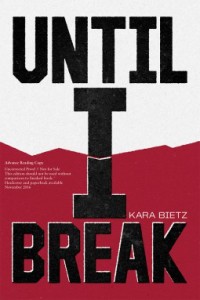 Until I Break by Kara Bietz
Two boys: One, a star athlete and top student with a deep-seated need to prove himself. The other, a chip-on-his-shoulder quarterback who will never settle for second best. When gunshots echo through the halls of Broadmeadow High School, whose finger is on the trigger?
A year before the shooting, Sam North has a bright future as a well as a problem that nobody else seems to see—Ace Quinn, his neighbor and teammate. For years, Ace has been bullying and harassing Sam, yet he's managed to deftly conceal his actions and threats from the rest of the world. As Ace's secret rage intensifies, Sam becomes more desperate to stop him. But how far will he go? And what if Ace takes his threats even farther?