We're going to take the next week off blogging, since there's the double punch of Memorial Day and BEA. I'll likely link to a couple of Book Riot pieces that I've written, but otherwise, no new content will pop up. We'll be back to our regular plans for posting on Monday, June 2.
In the mean time, I thought it might be worth talking about something near and dear to my heart: my book!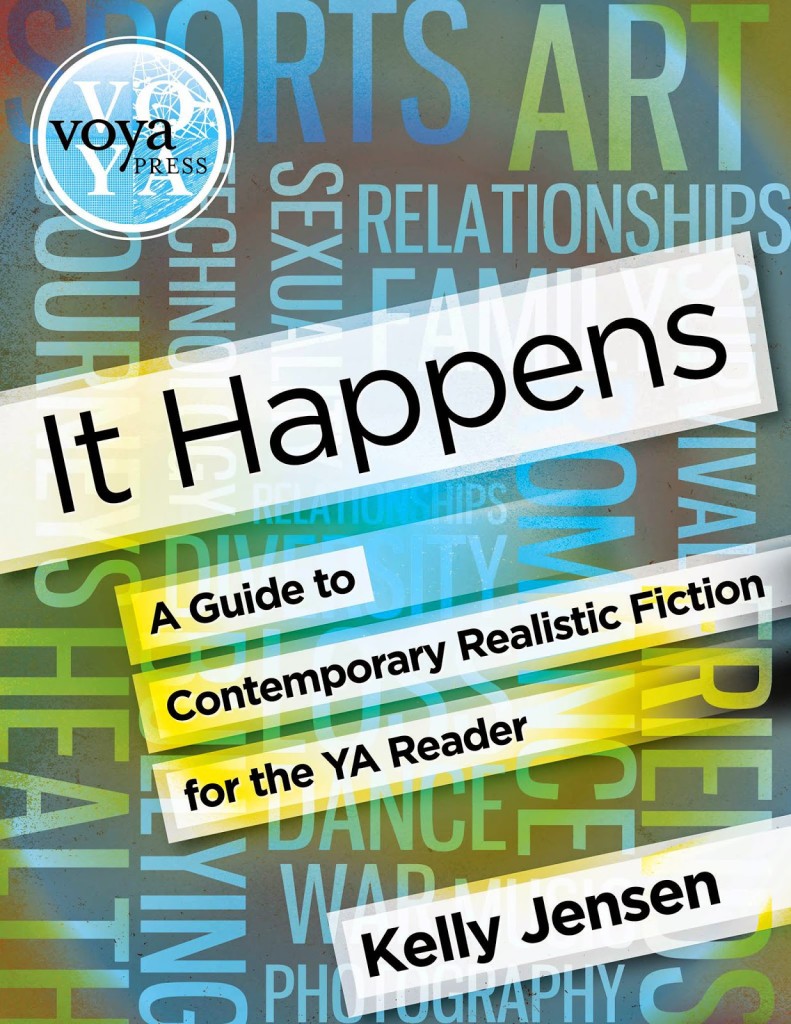 This week, I was traveling to see a friend and when I was on the bus, I caught a tweet from VOYA with the title of my book in it. I clicked and discovered my book had a cover.
And I LOVE it.
I've had a few details about it for a while, but I wanted to save sharing them until I had a cover to show off. So without further ado!
As you may have noticed, the title of my book changed from what it was originally. My publisher, when he went to input the book, noted that there were a lot of books with the title "The Real Deal," and suggested a change. I was clueless about what might work, so I put it up in the Book Riot forum. I loved what
Liberty
suggested, so all of the thanks goes to her for
It Happens
. I think it's perfect.
While I don't have an official description from my publisher yet, I happened upon this one from an online retailer which gets to the flavor of the book:
Kelly Jensen has a passion for realistic fiction and believes every book has a reader. It Happens: A Guide to Contemporary Realistic Fiction for the YA Reader is a comprehensive guide to matching a teen reader with the right book. As a lifetime reader and young adult librarian, Jensen has read contemporary realistic fiction extensively. Her experience blogging about books and serving on a selection committee taught her how to discuss and consider books critically and how to make connections with other titles. It Happens does all of that and more. Part I gives the reader advisor real tools to understand young adult literature, genres, how to find books, and awards. Part II explores titles in ten different subgenres of realistic fiction, complete with a plot description, a list of appeal factors, and suggested read alikes for each title. Part III has real conversation starters on tough real topics with titles that will challenge readers. Jensen closes with the proposal that we all advocate for teens and their books.
There are three parts to the book. Part one tackles the big stuff and digs deep into defining contemporary/realistic fiction, where and how to find those books that aren't the biggest and most well-known, and how to be a great reader's advisor. Part two includes 10 separate book lists, each with 15 titles fleshed out with summaries, read alikes, and appeal factors. Each of those 10 lists have additional titles, too, in a concluding book list. Part three is about guiding readers through a series of discussion topics, including sex and sexual assault, bullying, and more. I pulled together a handful of key titles on those topics and offered ways to talking about those texts with those big ideas in mind. I finished the book up with how to be the best advocate for contemporary realistic fiction, as well as for readers who want these books.
While the book is geared toward librarians and teachers, I wrote it with
readers
in mind. That means that it's not jargon-heavy. If you read Stacked and take something away from it, it's in the same tone and from the same point of reference. I think non-librarians/educators will especially find the book lists to be useful, particularly when it comes to answering "I liked x-book by y-author, what do I read next?" It's in the same vein as the "
Beyond the Bestsellers
" series I do at Book Riot.
And for the other dirty details: I can't find a way of preordering the title yet, but as soon as I do, I'll pass that along. The ISBN for the book is 978-1-61751-031-1, and it will be $50 for the 278 page book. For those who aren't familiar with the library/educational publishing landscape, that's on the low end for price. If you're a subscriber to either VOYA or Teacher Librarian, you do get a 20% discount off list price. It will be available for purchase through all major online retailers, through VOYA's website, as well as through all major book distributors (Ingram, Baker and Taylor, etc).
The "official" publication date is early August, but it will be available at ALA Annual, if you happen to be going (…and if you happen to be going and want to send me a picture, you would be my Favorite). It will likely be available to purchase before the pub date, which is more of a placeholder than it is a hard and fast date.
I don't believe I've talked about one of my favorite parts of the book yet, which is something that I thought about immediately when writing the proposal for it back in 2012 (!). To kick off each chapter of the book — and there are 22 — I asked some of my favorite librarians, teachers, and contemporary/realistic authors to weigh in on why they care about, talk about, and write contemporary YA. Their answers are amazing, and they added such fantastic context to what I hoped to convey. There's one in particular that every single time I read it, I welled up a bit because it was so perfect and captured the spirit of why I love and care so much about realistic fiction.
A few weeks ago, I did a podcast with Steve Thomas for Circulating Ideas about the book and we talked at length about diversity, about book talking, and about the value of reaching readers with the right books. It's not live yet, but when it is, I'll share it — it was a fantastic conversation.
Beyond that, I'll post when I have preorder information, as well as when I have Real Actual Copies in my possession. You can expect a few giveaways down the road, as well.
This is a book I am exceptionally proud of and hope is of value to those who work with readers or who are enthusiastic to learn more about contemporary/realistic fiction.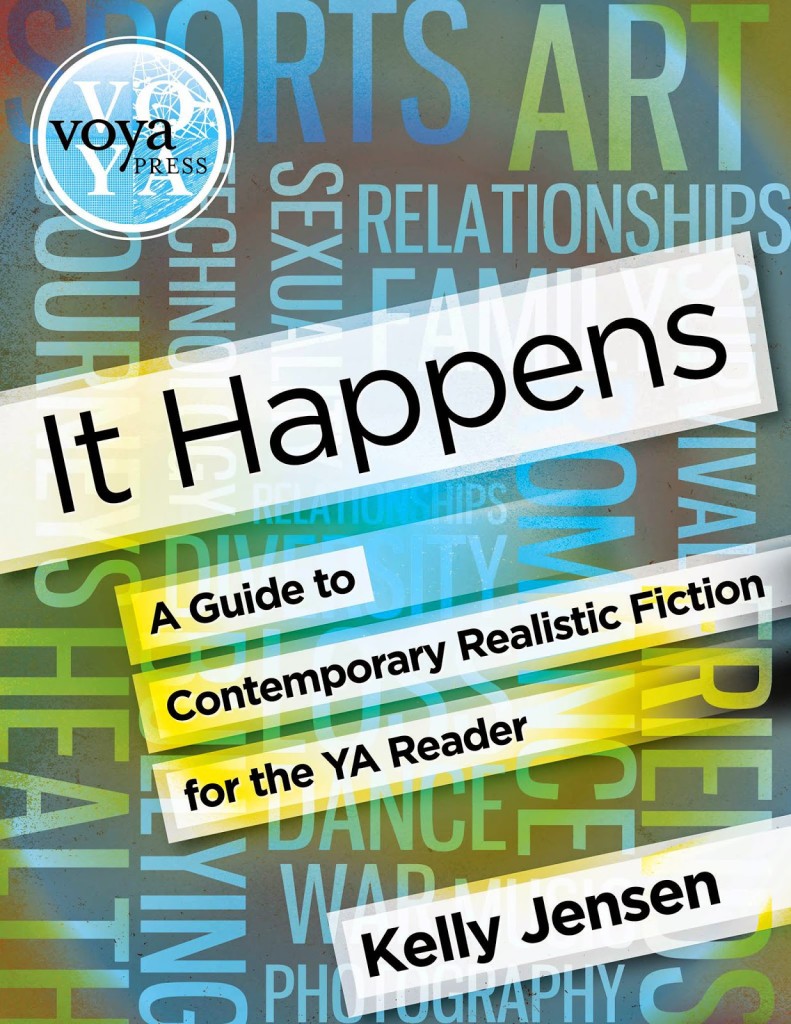 It's surreal to see a cover of a book with my name on it, let alone a cover that is also easy on the eyes. I can't wait to share this.