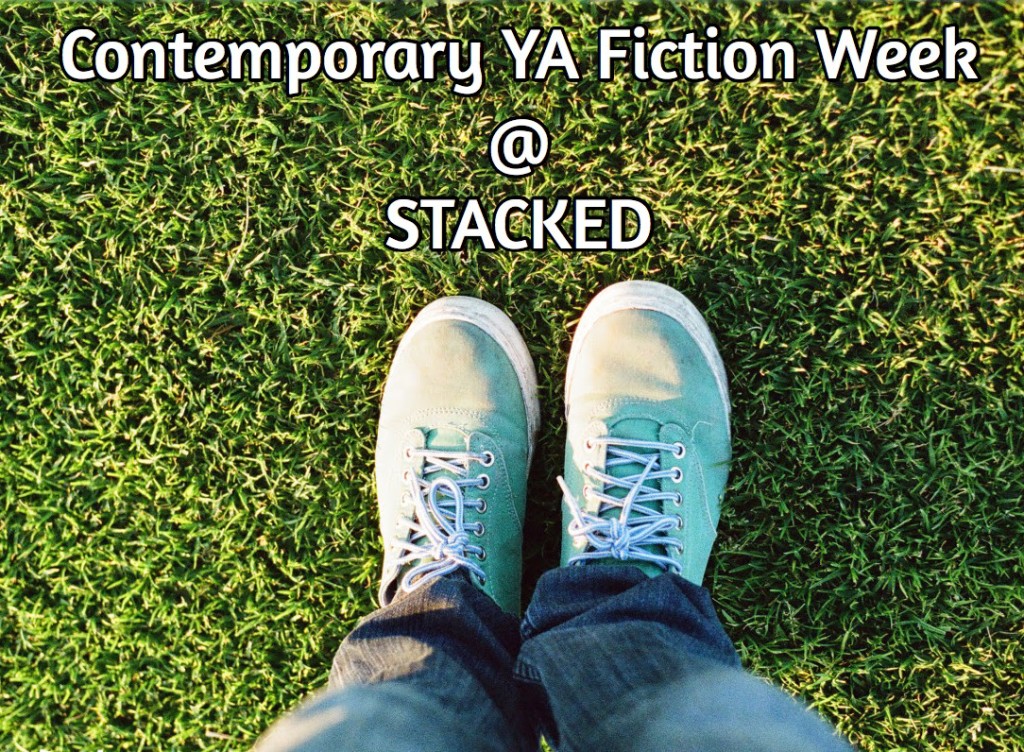 There's never going to be a time where it's not worth talking about mental illness, wellness, and health. It's important to address it head on with contemporary YA especially, and it's important to have it addressed from a variety of standpoints and perspectives. Welcome to Rachel M. Wilson, who is here to talk about the exploration of mental illness in YA and the expectations that are built around it in the books — and in the flesh.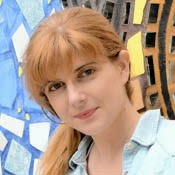 Rachel M. Wilson studied theater at Northwestern and received her MFA in writing for children and young adults from Vermont College of Fine Arts. Her debut novel Don't Touch came out from HarperTeen in September, followed by "The Game of Boys and Monsters," an eerie standalone short from HarperTeen Impulse. Originally from Birmingham, Alabama,



Rachel now writes, acts, and teaches in Chicago, Illinois.







One of my favorite theater games for young people is called minefield—yes, it's dark, all the best games are. One student's blindfolded, and the rest of the class creates an obstacle course out of chairs, desks, textbooks, the healthy options they failed to eat at lunch … Then another student verbally guides his or her blindfolded partner through the minefield. If so much as the hem of a sleeve touches one of the obstacles—EXPLOSION. We're all done for.
Writing about mental illness can feel a bit like that, especially when writing for young people.
There are so few YAs touching on mental illness that any new addition is expected to do some heavy lifting, to fill a gap or meet the needs of a particular set of readers. Authors, gatekeepers, and readers are coming from a dozen different angles and attitudes about what mental health in YA fiction should look like.
Some of these attitudes I agree with. Others, I'm not so sure. Some represent opposite ends of a debate while others only seem to, and many are steeped in such muddy waters that I'd rather not see them presented as absolutes. In any case, here are a few of the "musts" and "shoulds" I've encountered:
YAs about mental illness should be medically accurate.
Mental illness in YA should, like everything else in a novel, serve as a metaphor for larger themes.
YAs about mental illness should include lighter scenes or humor to give readers a break.
A YA about mental illness must leave the reader with a sense of hope.
A mentally ill character in a YA must be shown to receive treatment and "get help."
A YA about mental illness should portray adults as potential allies.
Recovery from mental illness should be portrayed as long and difficult.
Recovery from mental illness should be portrayed as a positive and hopeful experience.
YA that addresses the stigma surrounding mental illness risks reinforcing stigma.
YA about mental illness should portray pharmaceuticals in a positive light.
YA about mental illness should focus on therapy as a preferable treatment to pills.
Suicide is a dark subject that alienates readers—proceed with extreme caution or avoid altogether.
YAs about mental health run the risk of glamorizing mental illness (and especially suicide)—proceed with extreme caution or avoid altogether.
Mental illness is an affliction, separate from a character's true personality, to be struggled with, defeated, and recovered from.
Mental illness never fully goes away, and thus should be embraced as an integral part of a character's identity and personality.
We need more books in which mental illness is the primary problem facing a character.
We need more books in which mental illness is incidental and not the primary problem facing a character.
YAs about mental illness are "problem novels," and thus, about as literary as after-school specials.
YAs about mental illness are "problem novels," and thus, very important for young readers.
Phew! It's enough to make a girl want to write fantasy, sci-fi, dystopia, ANYTHING with a filter, any genre that's not expected to mirror the struggles of actual teens in this present-day, real-here-now world. And of course, the contradictions and conflicts in the above statements reflect contradictions and conflicts found in said real world. Woe to the author who tries to navigate this minefield with zero explosions.
Thanks to the stigma that still surrounds mental illness, our culture's conversations about it are somewhat stunted and unsettled. People hold strong (often conflicting, sometimes uninformed) attitudes about therapy, pharmaceuticals, suicide, and even the legitimacy of psychology and psychiatry as fields of medicine.
When I enter a conversation with someone in my social circle, I can safely talk about any number of potentially touchy subjects—gay marriage, reproductive rights, the somewhat-progressive-somewhat-problematic lyrics of Meghan Trainor's "All About That Bass"—with a fair expectation that we're going to more or less agree. If I start a conversation about mental health, I know no such thing.
I've been told that psychiatric drugs are part of an oppressive conspiracy or a crutch or a placebo, heard close friends say they don't "believe in" mental illness, heard more guys than I can count complain about their "crazy" ex-girlfriends, read one too many tweets about the "selfishness" of suicide. Thankfully, comments like this don't derail me as they once did, but they used to set off personal explosions that might throw me off track for months. And so naturally, I avoided these conversations.
I think that's part of why it's still hard for YA readers to find books touching on mental illness. We're not all comfortable with the conversation—we're not sure how our thoughts on the subject will be received, so we keep our mouths shut.
Of course, the least common variety of mental illness—the dangerous and scary kind—is the easiest to talk about and best represented in pop culture. Mass shooters and serial killers receive tons of media attention. The one genre with no shortage of mentally ill characters—and with a relatively uncomplicated point of view on mental health—is horror. Don't get me wrong. I'm a huge fan of horror, including horror about psychopaths, but in most of these stories, crazy=scary=bad.
Contemporary YA about mental illness has to thrive in a stigmatized climate. But it also has to navigate another kind of fear—the fear of the power of fiction. When we start talking in absolutes, fear is often at play. The "musts" and "shoulds" listed above are testaments to the power we recognize in these stories. Contemporary, realistic stories strip away the distance that's integral to historical and speculative fiction. Because of their proximity to real life, we credit these stories with a special potential to guide or mislead teen readers … to help or cause harm.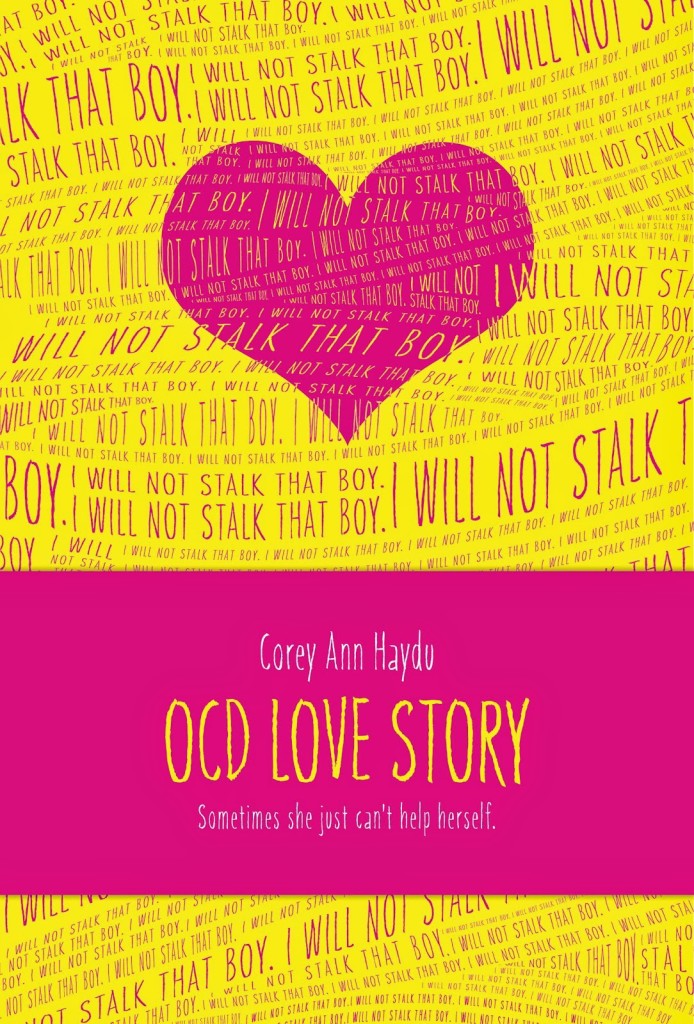 But here's the thing. Like the explosions in a game of minefield, the scary consequences in a work of contemporary fiction are still fiction—parts of a story that reader and author co-create. The actor traversing an imagined minefield can rip off the blindfold and see only desks. The reader can slam a book shut, take a break, or stop reading altogether. A reader's investment in a story gives it power, and this investment remains in the reader's control. Fiction that questions or explodes some of the above absolutes can offer a safe way for readers to explore their own conflicts and concerns around mental health. The least comfortable part of the story might be the part that rings most true.
I love that Meg in Nina LaCour's The Disenchantments feels ambivalent about taking the medicine that prevents her panic attacks. I love that Lisha in Corey Ann Haydu's OCD Love Story gets fed up with Bea's symptoms and isn't always an empathetic friend.
Readers who've written to me about seeing themselves in Don't Touch tend to mention some of Caddie's less comfortable traits—like her reluctance to be open about her problems. One reader told me about the guilt she still feels about having kept so many secrets from her friends. Another mentioned this line: "… right then I want to tell him everything and see how he reacts, see if anyone can understand and not think I'm crazy like I know I am" (147).
She wrote, "Thank you for writing that. Thank you for making that an OK thought to have."
That's a line that I might have cut if I'd let fears about reinforcing stigma or using the word "crazy" in a negative way take precedence over Caddie's voice. It's hard to predict what bits and pieces of story will mean the most to a reader.
No book can satisfy every "must" and "should" listed above. One that tries will likely come out feeling sanitized and dishonest. Explosions can be messy, but they can also clear a path. So let me present an absolute I can get behind:
YA that includes mental illness should seek to honestly represent a unique character's experience of a particular illness in a particular place and time and all the messiness and conflict that goes along with that.
As with other categories of diversity, it's important to allow for diversity and difference within narratives about mental illness—to embrace books that start conversations, that address stigma and conflict, that deal in messiness. Writing, recommending, and reading fiction about mental illness can feel fraught with peril, but it's still important to step onto the field.
It's been great to see books about mental illness included in the #WeNeedDiverseBooks campaign, and I was excited to see a panel of authors who self-identify as "basket cases" talking about their experiences with anxiety, depression, & ADHD at YALL Fest. These conversations aren't always comfortable, but silence and stigma are bestie-best friends, so let's keep the conversation flowing.
As for recommendations: