By the time this post goes live, I'll be wandering through the streets of downtown Toronto. It'll be my third time in the city and the second time this year alone. Thanks to the folks at
Knot PR
, I've been selected to attend the
Inspire! Toronto International Book Fair
as an international blogger, which kicks off tonight and runs through Sunday evening.
I'm really excited to check out this book festival, and the panels I'm going to be attending look pretty excellent. There's a really nice array of different topics and a huge range of speakers attending,
which you can check out here
. Here's a peek at what I am looking at going to and who will be talking:
Human Rights Books for Young Readers with Karen Levine, Rosemary McCarney, and Margie Wolfe
I Don't Give A Damsel: Writing Strong Young Women with Gayle Forman, E. Lockhart, Sarah Mlynowski, and Meg Wolitzer (If ever a panel sounded like one that was up my alley, here it is)
Love to Read: How Reading Programs Lead to Success with the Ontario Library Association and Toronto Public Library
The Haunting: The Legacy of Shirley Jackson and the Authors Who Came After with Chizine Publications
Books By Their Covers: Redesigning Classics with Elly MacKay, Debbie Ridpath Ohi, Cybele Young
I'm also looking forward to some time to explore the city a little more than I have in the past. Both times I've been to Toronto in the past have been pretty quick. This time, I have almost a week, which includes a 3-hour city-wide bookstore tour that I'm really looking forward to.
Over the next couple of weeks, I'll be writing a bit about the book festival, as well as about the city, both here on Stacked and over on Book Riot. I'm also hoping to talk a little more about it on Tumblr (
you can follow me over there
, if you want) and I'll be posting pictures
on Instagram
.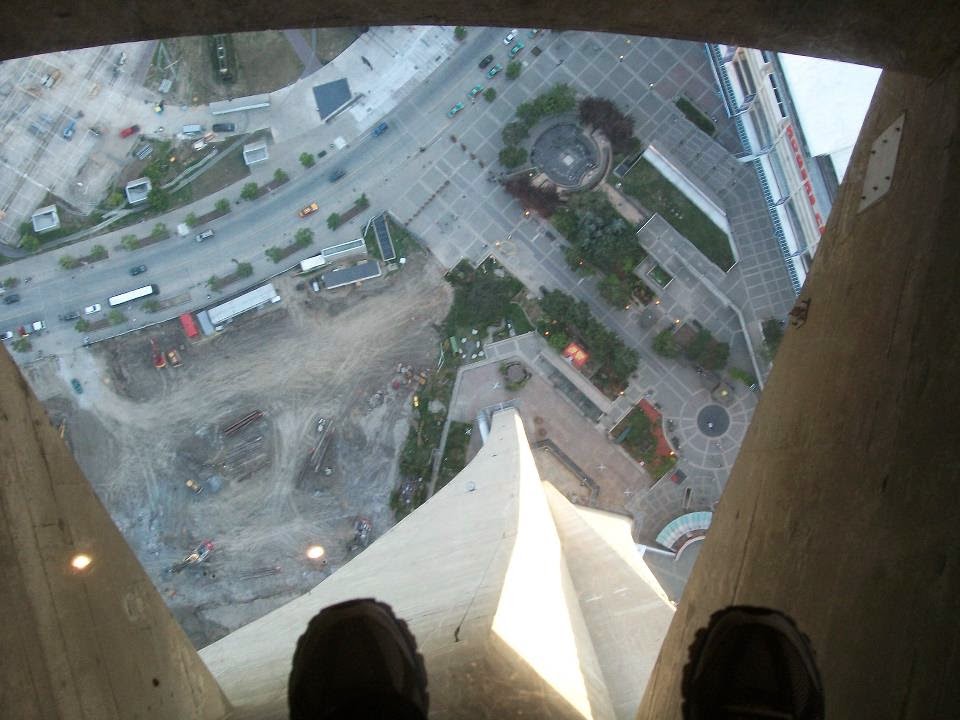 If you've ever wondered what Toronto looks like from the top of the CN tower, here you go. At least that's what it looked like in summer 2011.
I'm looking forward to this writing vacation, though I'm thoroughly prepared for some snow and cold. It is mid-November in Canada. That's…pretty much the exact same expectation I have for Wisconsin this time of year.