I don't pay a lot of attention to dedications in books. Most of the time, those are personal to the author, naming people in their lives who are important to them — family members, friends, someone who helped them significantly while writing the book. I find acknowledgement pages far more interesting to read.
But that's changed a little as I've noticed a small trend in YA dedications. It's a trend I love, and it's one that I hope I keep stumbling upon. These are dedications to girls. Not just one girl, but to girls more broadly, offering them a piece of advice, a word of kindness, or a piece of hope. A lot of these dedications make perfect sense in context with the book too. If the book's about strong girls or about a girl who learns what it means to be a girl, that sort of dedication feels like a sweet message from the author to the reader holding the book.
Here's a round-up of recent dedications I've seen "for the girls." This is incomplete, as it's something that I've only just started to notice. If you can think of others, let me know in the comments so I can track down those books and include a shot of the dedication. I'd love to have enough to do another big round-up of them, and I know they're out there.
I'm including a description of the book and, for some, the publication date, since these aren't all released yet. Descriptions are from WorldCat.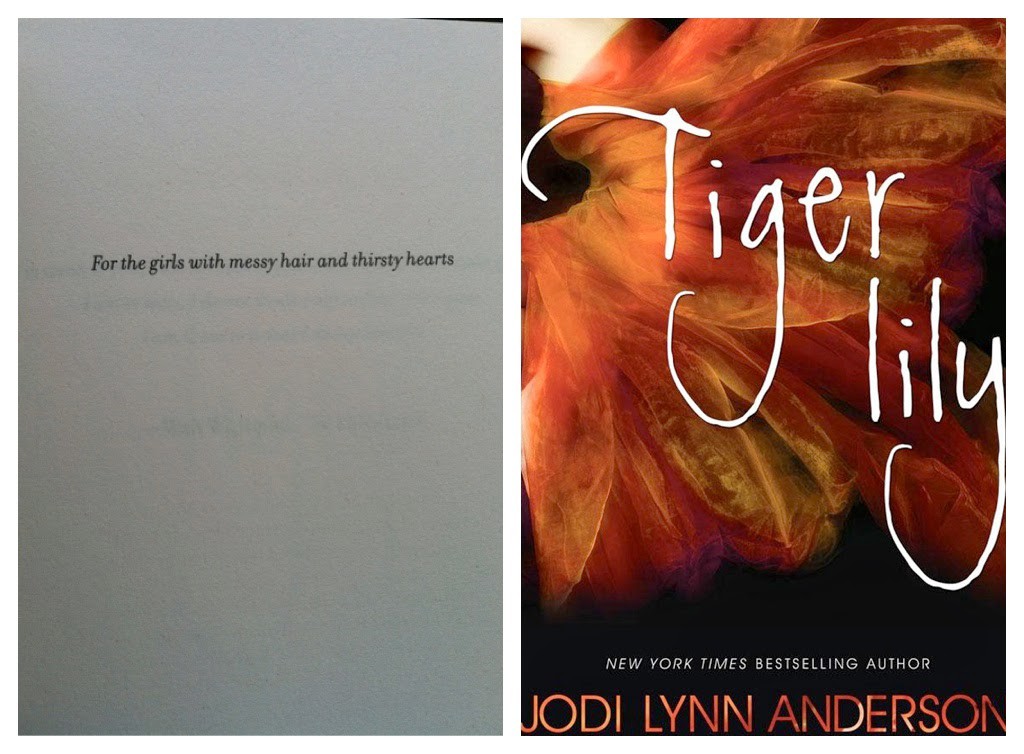 Tiger Lily by Jodi Lynn Anderson
Fifteen-year-old Tiger Lily receives special protections from the spiritual forces of Neverland, but then she meets her tribe's most dangerous enemy–Peter Pan–and falls in love with him.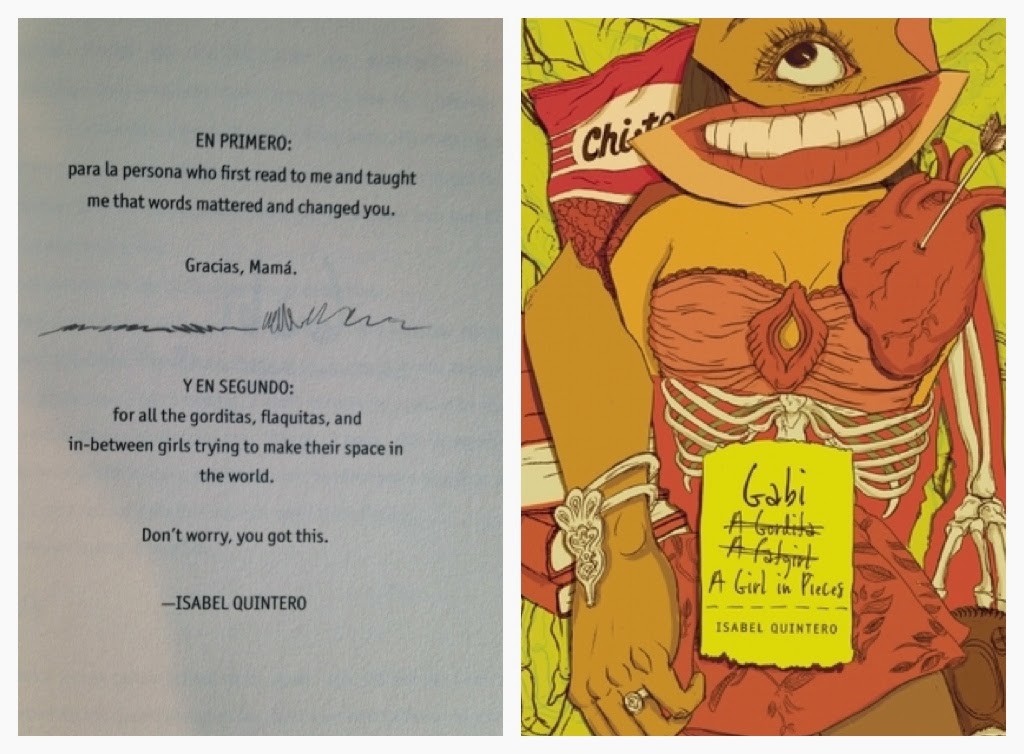 Gabi, A Girl in Pieces by Isabel Quintero
Sixteen-year-old Gabi Hernandez chronicles her senior year in high school as she copes with her friend Cindy's pregnancy, friend Sebastian's coming out, her father's meth habit, her own cravings for food and cute boys, and especially, the poetry that helps forge her identity.
Glory O'Brien's History of the Future by A. S. King
As her high school graduation draws near, Glory O'Brien begins having powerful and terrifying visions of the future as she struggles with her long-buried grief over her mother's suicide.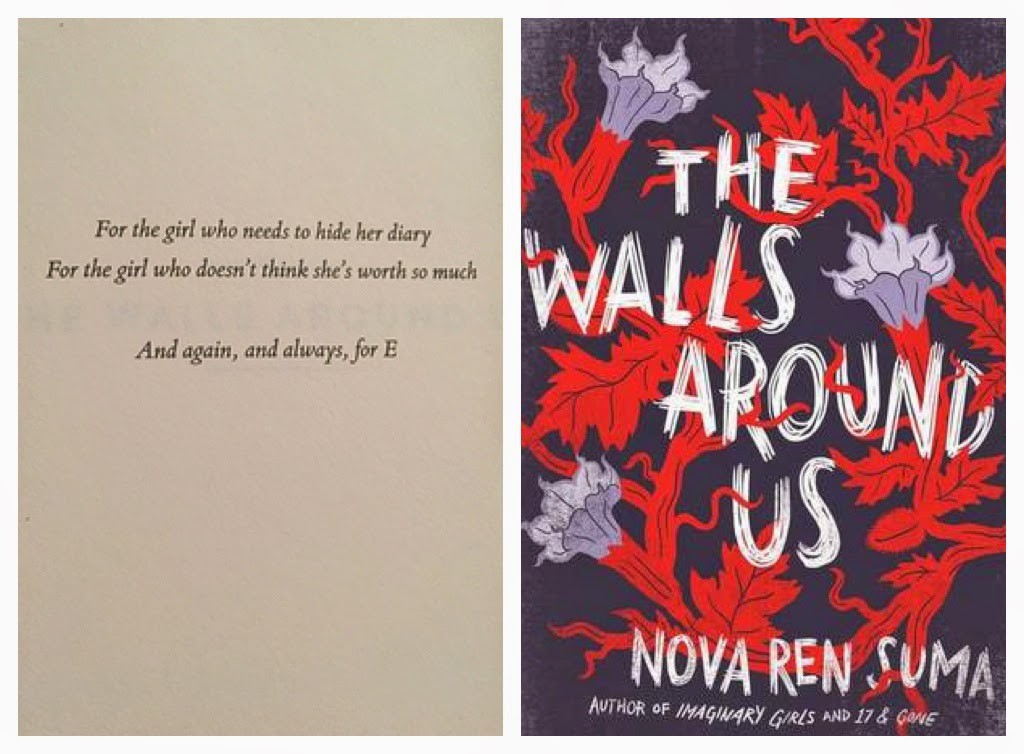 The Walls Around Us by Nova Ren Suma (March 24, 2015)
Orianna and Violet are ballet dancers and best friends, but when the ballerinas who have been harassing Violet are murdered, Orianna is accused of the crime and sent to a juvenile detention center where she meets Amber and they experience supernatural events linking the girls together.
The Devil You Know by Trish Doller (June 2, 2015)
Exhausted and rebellious after three years of working for her father and mothering her brother, eighteen-year-old Arcadia "Cadie" Wells joins two cousins who are camping their way through Florida, soon learning that one is a murderer.