Here are a few of my recent reads, reviewed in short blurbs (not quite 140 or less, but close!)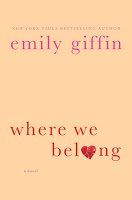 Where We Belong by Emily Giffin: I really, really liked this one. For me, this was a return to form for Giffin after the slightly disappointing Heart of the Matter. Marian wasn't the most likable protagonist, but the characters were deep, the relationships were spectacularly built, and the characters of Kirby and Conrad were amazing. It felt like a real world was created within this novel.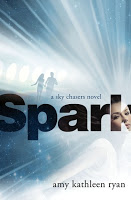 Spark (Sky Chasers #2) by Amy Kathleen Ryan: I loved Glow, the first book in this trilogy, and admired its careful handling of religion and its ability to shift between the three main characters' points of view. Ryan accomplished a similar feat here, as the voices of Seth, Waverly, and Kieran are all distinct and the reader can somehow sympathize with all three, even as they all act in morally ambivalent ways. While this wasn't as compelling as Glow, it was a decent middle book in a trilogy.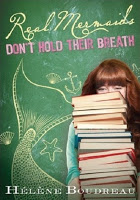 Real Mermaids Don't Hold Their Breath by Helene Boudreau: I adored Real Mermaids Don't Wear Toe Rings, and Boudreau delivered a solid sequel. This is a book that I would have loved in middle school. Jade is an endearing character: she's literally a fish out of water, and her common worries (should she tell her best friend her secret, does her crush (and her first kiss!!!) really like her) are mixed with more…."interesting" concerns, such as: how can she find her Mom, who is in the process of transitioning from mermaid back to human? Boudreau writes winning dialogue and creates utterly real characters.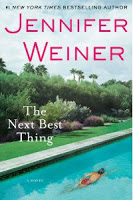 The Next Best Thing by Jennifer Weiner: This wasn't my favorite of Weiner's. While I usually love stories about Hollywood, especially about newcomers and outsiders in show business, the characters in this book felt slightly flat for me and the ending almost seemed like it just…ended, a bit too simply.