My reading list is ridiculous. I visit blogs, author websites and Amazon.com to check the release dates for upcoming books, continuously update my library reserve list (at the moment, I have 54 books on hold and 12 checked out), and keep a detailed wish list to remind me of what I want to buy.
While sometimes the sheer number of incredible-sounding books coming out is a bit overwhelming (talk about a first-world problem, having too much to read and too many books for my bookshelves), I also LOVE having all these fantastic books to look forward to, love being able to participate in all the blogosphere conversations about them. Here are some of the fall/winter releases I'm most anticipating:
Encha
nted Ivy- Sarah Beth Durst
(release date: October 12, 2010)
I fell in love with Ice when I read it last year. Perhaps one of the most inventive fairy tale adaptations I have ever read, the update of "East of the Sun, West of the Moon" and Cassie and Bear's love story stole my heart. I can't wait to see more of Durst's writing in her newest book–magic, romance, mystery, and the Ivy League? I'm sold.
Sugar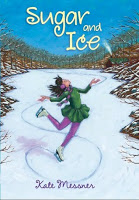 and Ice- Kate Messner (release date: December 7, 2010)
The Brilliant Fall of Gianna Z. was my favorite middle grade book of 2009, and I raved about it to more patrons than I can count. Gianna's spunk, heart, and determination leapt off the page (and it is so nice to see a girl athlete!), while Messner's vivid writing brought the novel's family issues to life. Sugar and Ice, Messner's new figure skating novel, promises to be more of the same. (Kate Messner will also be stopping by Stacked on her Sugar and Ice blog tour on December 2nd!)
Second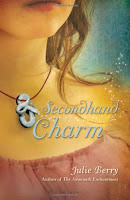 hand Charm- Julie Berry (release date: October 12, 2010)
Another original fairy tale by the author of the wonderful The Amaranth Encha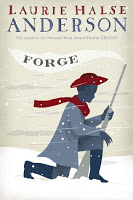 ntment, about a young girl with healing power whose skills with charms are suddenly necessary. I will never get tired of a good, simple fairy tale.
Forge- Laurie Halse Anderson
(release date: October 19, 2010)
I was lucky enough to get an ARC of Forge, which I read and adored last month. I'm definitely purchasing a hardcover copy of this novel, which continues the sage started in Chains, this time from Curzon's point of view. I'm a sucker for a Revolutionary War historical fiction novel, and, as usual, Anderson's voice brings both the time period and the characters to life.
The S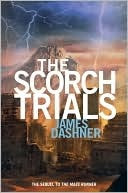 corch Trials- James Dashner (release date: October 12, 2010)
The seq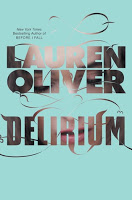 uel to the amazingly suspenseful The Maze Runner. Hand this to fans of The Hunger Games clamoring for more.
Delirium- Lauren Oliver
(release date: February 1, 2011)
While I had heard dozens of bloggers raving about Before I Fall, I somehow waited until last month to read it. SO GOOD. I can't wait for Oliver's next novel, a dystopian about a world where love has been declared a disease, to be 'cured' when you turn 18.
Anna and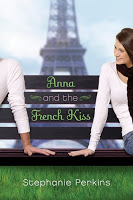 the French Kiss- Stephanie Perkins (release date: December 2, 2010) Twitter and YA blogs have been exploding with love for this debut novel. Love in a Parisian boarding school?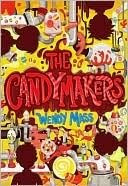 Witty dialogue? Ooo la la!
The Candymakers- Wendy Mass (release date: October 5, 2010)
Wendy Mass' Finally and Eleven Birthdays are what middle grade magical realism are made of. Combine her token humor and magic with Charlie and the Chocolate Factory and I can't wait to taste the result!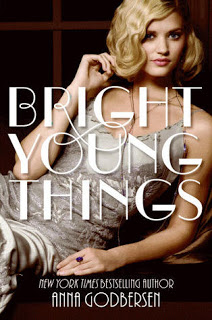 Bright Young Things- Anna Godberson
(release date: October 12, 2010)
The author of The Luxe series takes on the Roaring Twenties. Family secrets, the search for a father, murder, flappers, and the Jazz Age. I'm dancing the Charleston over here just thinking about it!
What are your most anticipated Fall and Winter releases?