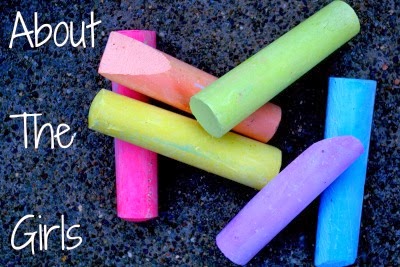 One of the prompts I offered guest posters for this series was to talk about a female YA author who is admirable. Today, author Jennifer Brown is here talking about Cheryl Rainfield and why she admires and respects her and her work so much. This is a wonderful post, and if you aren't familiar with Rainfield, this should get you started.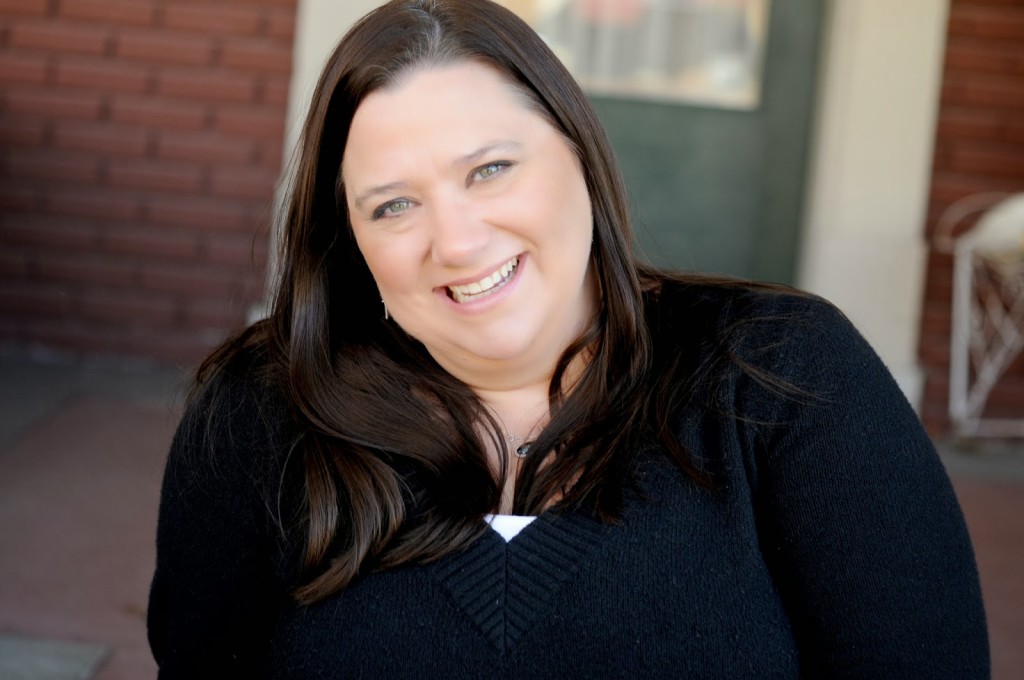 Jennifer Brown is the author of acclaimed young adult novels Hate List, Bitter End, Perfect Escape, and Thousand Words. Her debut novel, Hate List, received three starred reviews and was selected as an ALA Best Book for Young Adults, a VOYA "Perfect Ten," and a School Library Journal Best Book of the Year. Bitter End received starred reviews from Publishers Weekly and VOYA and is listed on the YALSA 2012 Best Fiction for Young Adults list.
~
"Sometimes you have to be your own hero," is the tagline on Cheryl Rainfield's novel, STAINED, a story about a girl who is abducted and needs to look within herself for the courage to survive.
Every so often a reader who has gone through something traumatic asks me if I'd ever be interested in writing a version of her story. I always encourage the reader to consider writing the story herself. After all, she's the one with the firsthand knowledge of the pain and confusion she has endured, and that knowledge brings power. Power to help herself through the writing of her journey; power to help others who might be going through something similar to what she's experienced.
I know a little about this. I have made no secret of the fact that I was bullied in junior high and high school, and that the bullying I endured helped me write HATE LIST. I understood very well the emotions my characters were feeling and the thoughts they were thinking. My firsthand experience provided me with the passion to speak out against bullying, and to reach out to those who are being bullied, and tell my story in hopes that it might give a desperate teen something to hang onto (even if I only reach just one…it is a victory). Writing a version of my story has given me power over those long years of powerlessness.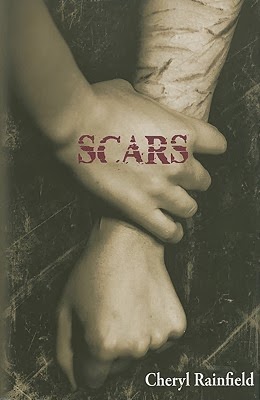 But when it comes to using past experiences as power, there is no greater female voice in YA than that of Cheryl Rainfield. A survivor of incest and torture, Cheryl understands exactly what it means to have to be your own hero. She escaped her horrific situation. She saved herself. She became her own hero, many times over. But, more than that, Cheryl somehow kept her grip on that power, and has used her writing to share it with others who need to see that possibility exists for them, too.
Cheryl's novels, SCARS, HUNTED, and STAINED, deal with subjects ranging from sexual abuse to self-harm to body image to abduction, and more, and feature strong female characters who must have the courage to fight and save themselves. Cheryl's characters might find themselves in dark, seemingly- hopeless places, but they refuse to give up hope. They refuse to give up on themselves. They know that they are worth the fight.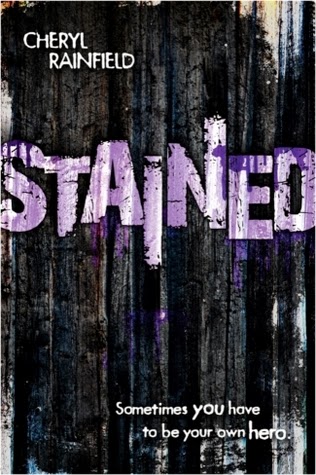 Cheryl's unwillingness to shy away from subjects that are serious, somber, and gritty is what makes her books so important in the world of YA, and her empathy and steady drumbeat of hope are what makes them so impactful. Girls might see reflections of themselves in the dire situations of Cheryl's characters…but at the same time, they might begin to see themselves as strong enough to leave those dire situations behind. Cheryl's books show girls that they are not alone in their hell, a reassurance that can make the difference between survival and loss.
I often say that my job, as a writer, is to create a character readers can see themselves in. To put that character into a familiar or imaginable situation. To give that character almost more than she can handle. And then—and this is the important part—to show that character a way out. To show her a reason to keep fighting. Or, to come back to Cheryl's STAINED tagline, to show her that she can be quite heroic.
True, sometimes you have to be your own hero. Scratch that – often, you have to be your own hero. Sometimes, you are your only hope. Most of the time, you are the best hero for the job, anyway.
But sometimes there are other heroes out there, too. Heroes who are willing to talk about their pasts and share their experiences boldly. Heroes who are willing to lay their souls onto book pages and beg the frightened to come forward and see. Heroes, like Cheryl Rainfield, who are willing to show girls that they have that power within themselves. They are heroic.
***
Jennifer Brown's Bitter End, Hate List, Perfect Escape, and Thousand Words are all available now. Torn Away will be available May 6.