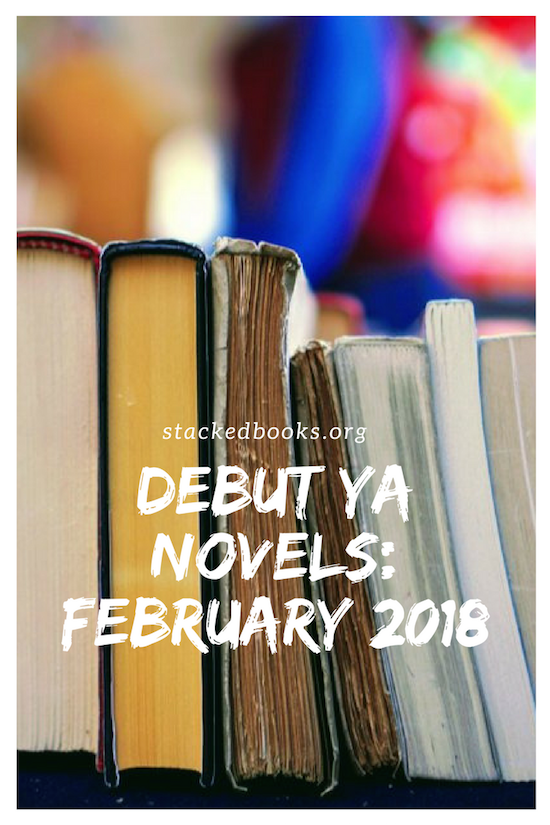 It's time for another round-up of debut YA novels of the month — here's what we've got for February.
This round-up includes debut novels, where "debut" is in its purest definition. These are first-time books by first-time authors. I'm not including books by authors who are using or have used a pseudonym in the past or those who have written in other categories (adult, middle grade, etc.) in the past. Authors who have self-published are not included here either.
All descriptions are from Goodreads, unless otherwise noted; I've found Goodreads descriptions to offer better insight to what a book is about over WorldCat. If I'm missing any debuts out in February from traditional publishers — and I should clarify that indie/small presses are okay — let me know in the comments.
As always, not all noted titles included here are necessarily endorsements for those titles. List is arranged alphabetically by title, with pub dates beside them. Starred titles are the beginning of a new series.
Get ready to get your read on.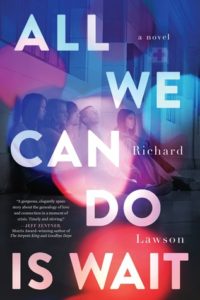 All We Can Do Is Wait by Richard Lawson (2/6)
In the hours after a bridge collapse rocks their city, a group of Boston teenagers meet in the waiting room of Massachusetts General Hospital:
Siblings Jason and Alexa have already experienced enough grief for a lifetime, so in this moment of confusion and despair, Alexa hopes that she can look to her brother for support. But a secret Jason has been keeping from his sister threatens to tear the siblings apart…right when they need each other most.
Scott is waiting to hear about his girlfriend, Aimee, who was on a bus with her theater group when the bridge went down. Their relationship has been rocky, but Scott knows that if he can just see Aimee one more time, if she can just make it through this ordeal and he can tell her he loves her, everything will be all right.
And then there's Skyler, whose sister Kate—the sister who is more like a mother, the sister who is basically Skyler's everything—was crossing the bridge when it collapsed. As the minutes tick by without a word from the hospital staff, Skyler is left to wonder how she can possibly move through life without the one person who makes her feel strong when she's at her weakest.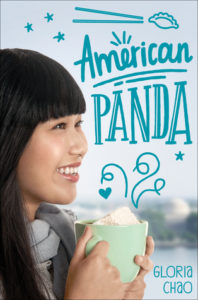 American Panda by Gloria Chao (2/6)
At seventeen, Mei should be in high school, but skipping fourth grade was part of her parents' master plan. Now a freshman at MIT, she is on track to fulfill the rest of this predetermined future: become a doctor, marry a preapproved Taiwanese Ivy Leaguer, produce a litter of babies.
With everything her parents have sacrificed to make her cushy life a reality, Mei can't bring herself to tell them the truth–that she (1) hates germs, (2) falls asleep in biology lectures, and (3) has a crush on her classmate Darren Takahashi, who is decidedly not Taiwanese.
But when Mei reconnects with her brother, Xing, who is estranged from the family for dating the wrong woman, Mei starts to wonder if all the secrets are truly worth it. Can she find a way to be herself, whoever that is, before her web of lies unravels?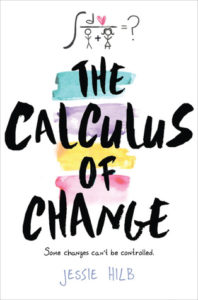 The Calculus of Change by Jessie Hilb (2/27)
Aden isn't looking for love in her senior year. She's much more focused on things like getting a solo gig at Ike's and keeping her brother from illegal herbal recreation. But when Tate walks into Calculus class wearing a yarmulke and a grin, Aden's heart is gone in an instant.
The two are swept up in a tantalizingly warm friendship, complete with long drives with epic soundtracks and deep talks about life, love, and spirituality. With Tate, Aden feels closer to her mom—and her mom's faith—than she has since her mother died years ago. Everyone else—even Aden's brother and her best friend—can see their connection, but does Tate?
Navigating uncertain romance and the crises of those she loves, Aden must decide how she chooses to see herself and how to honor her mom's memory.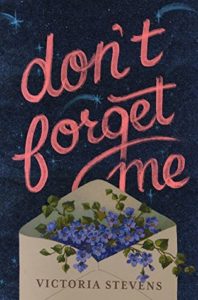 Don't Forget Me by Victoria Stevens (2/13)
Seventeen-year-old Hazel Clarke is no stranger to heartbreaks, and being sent to live with a father she's never met is the latest in a string of them. Even the beauty of eastern Australia isn't enough to take her mind off her mother and the life she had to leave behind in England. But when Hazel meets the friendly, kindhearted Red and his elusive twin, Luca, she begins the slow process of piecing together a new life—and realizes she isn't the only one struggling with loss. As friendships deepen and love finds its way in, Hazel also learns that when you truly love someone, they are always in your heart.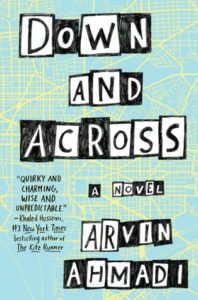 Down and Across by Arvin Ahmadi (2/6)
Scott Ferdowsi has a track record of quitting. Writing the Great American Novel? Three chapters. His summer internship? One week. His best friends know exactly what they want to do with the rest of their lives, but Scott can hardly commit to a breakfast cereal, let alone a passion.
With college applications looming, Scott's parents pressure him to get serious and settle on a career path like engineering or medicine. Desperate for help, he sneaks off to Washington, DC, to seek guidance from a famous professor who specializes in grit, the psychology of success.
He never expects an adventure to unfold out of what was supposed to be a one-day visit. But that's what Scott gets when he meets Fiora Buchanan, a ballsy college student whose life ambition is to write crossword puzzles. When the bicycle she lends him gets Scott into a high-speed chase, he knows he's in for the ride of his life. Soon, Scott finds himself sneaking into bars, attempting to pick up girls at the National Zoo, and even giving the crossword thing a try–all while opening his eyes to fundamental truths about who he is and who he wants to be.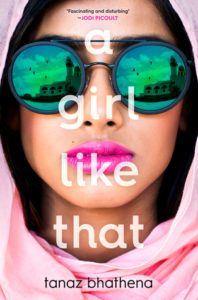 A Girl Like That by Tanaz Bhathena (2/27)
Sixteen-year-old Zarin Wadia is many things: a bright and vivacious student, an orphan, a risk taker. She's also the kind of girl that parents warn their kids to stay away from: a troublemaker whose many romances are the subject of endless gossip at school.  You don't want to get involved with a girl like that, they say. So how is it that eighteen-year-old Porus Dumasia has only ever had eyes for her? And how did Zarin and Porus end up dead in a car together, crashed on the side of a highway in Jeddah, Saudi Arabia? When the religious police arrive on the scene, everything everyone thought they knew about Zarin is questioned. And as her story is pieced together, told through multiple perspectives, it becomes clear that she was far more than just a girl like that.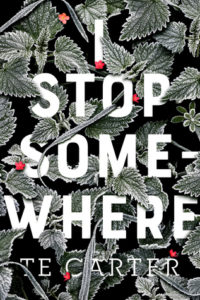 I Stop Somewhere by TE Carter (2/27)
Ellie Frias disappeared long before she vanished.
Tormented throughout middle school, Ellie begins her freshman year with a new look: she doesn't need to be popular; she just needs to blend in with the wallpaper.
But when the unthinkable happens, Ellie finds herself trapped after a brutal assault. She wasn't the first victim, and now she watches it happen again and again. She tries to hold on to her happier memories in order to get past the cold days, waiting for someone to find her.
The problem is, no one searches for a girl they never noticed in the first place.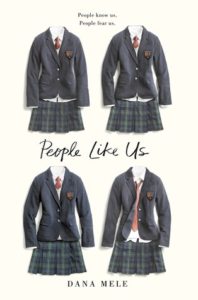 People Like Us by Dana Mele (2/20)
Kay Donovan may have skeletons in her closet, but the past is past, and she's reinvented herself entirely. Now she's a star soccer player whose group of gorgeous friends run their private school with effortless popularity and acerbic wit. But when a girl's body is found in the lake, Kay's carefully constructed life begins to topple.
The dead girl has left Kay a computer-coded scavenger hunt, which, as it unravels, begins to implicate suspect after suspect, until Kay herself is in the crosshairs of a murder investigation. But if Kay's finally backed into a corner, she'll do what it takes to survive. Because at Bates Academy, the truth is something you make…not something that happened.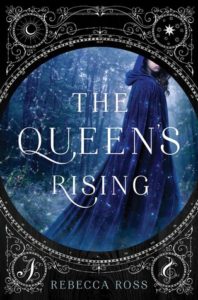 *The Queen's Rising by Rebecca Ross (2/6)
When her seventeenth summer solstice arrives, Brienna desires only two things: to master her passion and to be chosen by a patron.
Growing up in the southern Kingdom of Valenia at the renowned Magnalia House should have prepared her for such a life. While some are born with an innate talent for one of the five passions—art, music, dramatics, wit, and knowledge—Brienna struggled to find hers until she belatedly chose to study knowledge. However, despite all her preparations, Brienna's greatest fear comes true—the solstice does not go according to plan and she is left without a patron.
Months later, her life takes an unexpected turn when a disgraced lord offers her patronage. Suspicious of his intent, and with no other choices, she accepts. But there is much more to his story, and Brienna soon discovers that he has sought her out for his own vengeful gain. For there is a dangerous plot being planned to overthrow the king of Maevana—the archrival kingdom of Valenia—and restore the rightful queen, and her magic, to the northern throne. And others are involved—some closer to Brienna than she realizes.
With war brewing between the two lands, Brienna must choose whose side she will remain loyal to—passion or blood. Because a queen is destined to rise and lead the battle to reclaim the crown. The ultimate decision Brienna must determine is: Who will be that queen?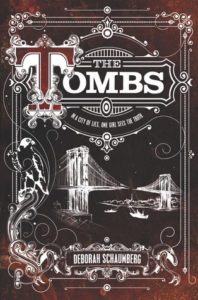 The Tombs by Deborah Schaumberg (2/20)
New York, 1882. A dark, forbidding city, and no place for a girl with unexplainable powers.
Sixteen-year-old Avery Kohl pines for the life she had before her mother was taken. She fears the mysterious men in crow masks who locked her mother in the Tombs asylum for being able to see what others couldn't. Avery denies the signs in herself, focusing instead on her shifts at the ironworks factory and keeping her inventor father out of trouble. Other than secondhand tales of adventure from her best friend, Khan, an ex-slave, and caring for her falcon, Seraphine, Avery spends her days struggling to survive.
Like her mother's, Avery's powers refuse to be contained. When she causes a bizarre explosion at the factory, she has no choice but to run from her lies, straight into the darkest corners of the city. Avery must embrace her abilities and learn to wield their power—or join her mother in the cavernous horrors of the Tombs. And the Tombs has secrets of its own: strange experiments are being performed on "patients"…and no one knows why.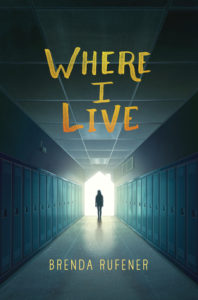 Where I Live by Brenda Rufener (2/27)
Linden Rose has a big secret–she is homeless and living in the halls of her small-town high school. Her position as school blog editor, her best friends, Ham and Seung, and the promise of a future far away are what keep Linden under the radar and moving forward.
But when cool-girl Bea comes to school with a bloody lip, the damage hits too close to home. Linden begins looking at Bea's life, and soon her investigation prompts people to pay more attention. And attention is the last thing she needs.
Linden knows the only way to put a stop to the violence is to tell Bea's story and come to terms with her own painful past. Even if that means breaking her rules for survival and jeopardizing the secrets she's worked so hard to keep.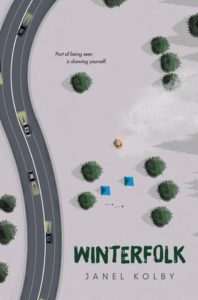 Winterfolk by Janel Kolby (2/6)
Rain is a homeless teen living with her father in the woods outside Seattle, near a community of other homeless people called the Winterfolk. She finds safety and sanctuary in this hidden world—until the day that safety is shattered when she learns the city plans to clear the woods of everyone who lives there. Now she's forced to confront Seattle, which is full of strange sights, sounds, people—and memories.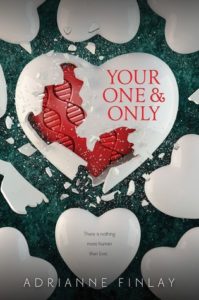 Your One and Only by Adrianne Finlay (2/6)
Jack is a walking fossil. The only human among a sea of clones. It's been hundreds of years since humanity died off in the slow plague, leaving the clones behind to carry on human existence. Over time they've perfected their genes, moving further away from the imperfections of humanity. But if they really are perfect, why did they create Jack?
While Jack longs for acceptance, Althea-310 struggles with the feeling that she's different from her sisters. Her fascination with Jack doesn't help. As Althea and Jack's connection grows stronger, so does the threat to their lives. What will happen if they do the unthinkable and fall in love?