While I'm deep in my Cybils reading, I'm finding myself looking forward more and more to the time when I'll be able to read something that isn't YA speculative fiction – and not feel guilty about it! Below are a few titles that I'll be excited to finally pick up (in just under a month).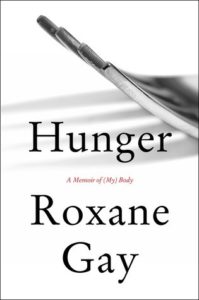 Hunger: A Memoir of (My) Body by Roxane Gay
I saw Roxane Gay speak at Book People several weeks ago for her Hunger book tour, and she was interesting, funny, and a great reader of her own work. I thoroughly enjoyed Bad Feminist and look forward to diving into more of her nonfiction in Hunger, which focuses on food, weight, and self-image. At Book People, she read one essay about whether or not she should look up the boy (now man) who sexually assaulted her as a child (emotionally intense) and another about her love of Ina Garten (funny and light), so there's a solid mix here.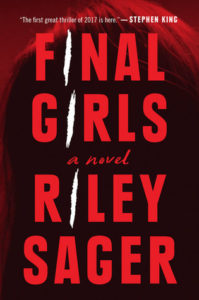 Final Girls by Riley Sager
I'm definitely looking forward to satisfying more of my itch for adult thrillers. This one – about a woman who was the lone survivor of a serial killer attack while in college and now must contend with the mysterious death of another "final girl" from another attack years before – has been recommended to me by multiple people, but when my hold for it came up at the library, it was already Cybils time. Ah well – the holds list may be shorter in January!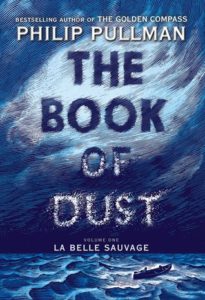 The Book of Dust: La Belle Sauvage by Philip Pullman
OK, so this one is actually YA speculative fiction, but it's outside the publication range for this year's award and I haven't had a chance to get to it yet, despite it being the much-awaited continuation of my favorite book series of all time.