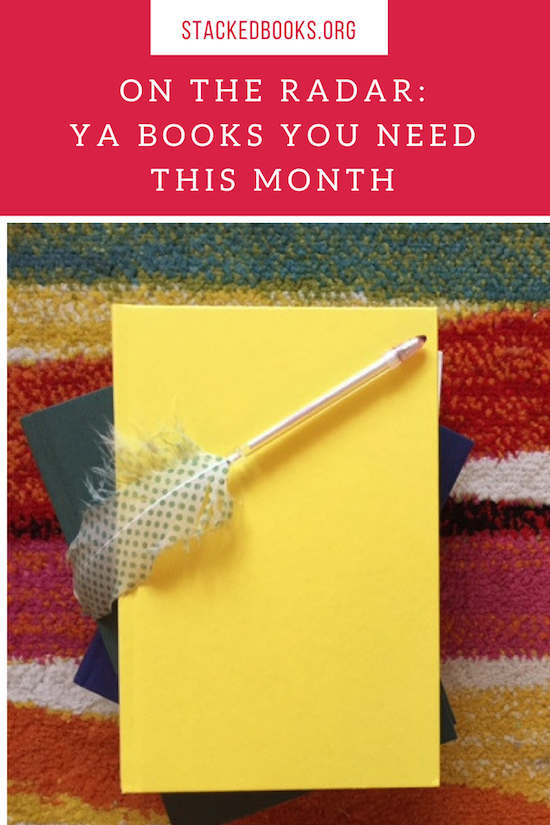 "On The Radar" is a monthly series meant to highlight between 9 and 12 books per month to fit a budget of roughly $300 or less. These lists are curated from a larger spreadsheet I keep with a running list of titles hitting shelves and are meant to reflect not only the big books coming out from authors readers know and love, but it's also meant to showcase some of the titles that have hit my radar through review copies, publicity blasts, or because they're titles that might otherwise not be readily seen or picked up through those traditional avenues. It's part science and part art.
This month's selection reflects the slowdown in publishing after the speed of early fall. In addition to keeping this list even shorter than normal, December is a month where there are simply fewer YA books hitting shelves. With any remaining budget for your collections, I recommend filling in some of the gaps with titles from previous "On The Radar" round-ups, particularly those with a lot of titles.
Book descriptions come from Goodreads. Titles are alphabetical, with pub dates beside them. Titles with a * in front of them are books that are starting or a continuation of a series.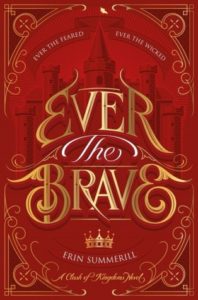 *Ever The Brave by Erin Summerill (12/5)
Ever the Divided. Ever the Feared. Ever the Brave.
After saving King Aodren with her newfound Channeler powers, Britta only wants to live a peaceful life in her childhood home. Unfortunately, saving the King has created a tether between them she cannot sever, no matter how much she'd like to, and now he's insisting on making her a noble lady. And there are those who want to use Britta's power for evil designs. If Britta cannot find a way to harness her new magical ability, her life—as well as her country—may be lost.
Why it should be on your radar: Summerill's debut kicked off this series last December, and with the book's significant buzz and push that time around, I suspect readers who were hooked will be excited for the second book.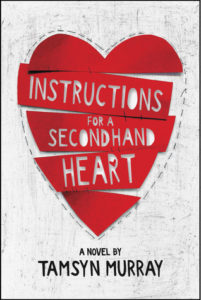 Instructions for a Secondhand Heart by Tamsyn Murray (12/5)
Jonny knows better than anyone that life is full of cruel ironies. He's spent every day in a hospital hooked up to machines to keep his heart ticking. Then when a donor match is found for Jonny's heart, that turns out to be the cruellest irony of all. Because for Jonny's life to finally start, someone else's had to end.
That someone turns out to be Neve's twin brother, Leo. When Leo was alive, all Neve wanted was for him (and all his glorious, overshadowing perfection) to leave. Now that Leo's actually gone forever, Neve has no idea how to move forward. Then Jonny walks into her life looking for answers, her brother's heart beating in his chest, and everything starts to change.
Together, Neve and Jonny will have to face the future, no matter how frightening it is, while also learning to heal their hearts, no matter how much it hurts.
Why it should be on your radar: A heart transplant story is a rare story in YA.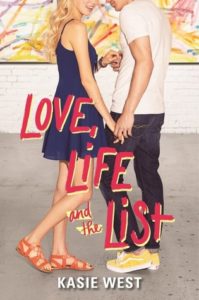 Love, Life, and The List by Kasie West (12/26)
Seventeen-year-old Abby Turner's summer isn't going the way she'd planned. She has a not-so-secret but definitely unrequited crush on her best friend, Cooper. She hasn't been able to manage her mother's growing issues with anxiety. And now she's been rejected from an art show because her work "has no heart." So when she gets another opportunity to show her paintings Abby isn't going to take any chances.
Which is where the list comes in.
Abby gives herself one month to do ten things, ranging from face a fear (#3) to learn a stranger's story (#5) to fall in love (#8). She knows that if she can complete the list she'll become the kind of artist she's always dreamed of being. But as the deadline approaches, Abby realizes that getting through the list isn't as straightforward as it seems… and that maybe—just maybe—she can't change her art if she isn't first willing to change herself.
Why it should be on your radar: Kasie West writes popular YA romances. This book is the first in a series of three which will have characters who cross over among them (but won't be necessary to read in any particular order).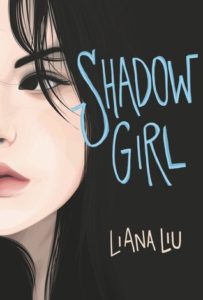 Shadow Girl by Liana Liu (12/19)
The house on Arrow Island is full of mystery.
Yet when Mei arrives, she can't help feeling relieved. She's happy to spend the summer in an actual mansion tutoring a rich man's daughter if it means a break from her normal life—her needy mother, her delinquent brother, their tiny apartment in the city. And Ella Morison seems like an easy charge, sweet and well behaved.
What Mei doesn't know is that something is very wrong in the Morison household.
Though she tries to focus on her duties, Mei becomes increasingly distracted by the family's problems and her own complicated feelings for Ella's brother, Henry. But most disturbing of all are the unexplained noises she hears at night—the howling and thumping and cries.
Mei is a sensible girl. She isn't superstitious; she doesn't believe in ghosts. Yet she can't shake her fear that there is danger lurking in the shadows of this beautiful house, a darkness that could destroy the family inside and out… and Mei along with them.
Why it should be on your radar: It features a Chinese American main character and an Asian girl on the front cover. The book sounds just as good as it looks.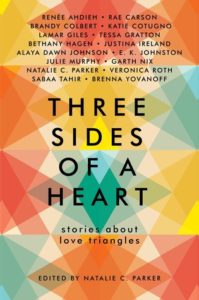 Three Sides of a Heart: Stories About Love Triangles edited by Natalie C. Parker (12/19)
You may think you know the love triangle, but you've never seen love triangles like these.
These top YA authors tackle the much-debated trope of the love triangle, and the result is sixteen fresh, diverse, and romantic stories you don't want to miss.
This collection, edited by Natalie C. Parker, contains stories written by Renee Ahdieh, Rae Carson, Brandy Colbert, Katie Cotugno, Lamar Giles, Tessa Gratton, Bethany Hagan, Justina Ireland, Alaya Dawn Johnson, EK Johnston, Julie Murphy, Garth Nix, Natalie C. Parker, Veronica Roth, Sabaa Tahir, and Brenna Yovanoff.
A teen girl who offers kissing lessons. Zombies in the Civil War South. The girl next door, the boy who loves her, and the girl who loves them both. Vampires at a boarding school. Three teens fighting monsters in an abandoned video rental store. Literally the last three people on the planet.
What do all these stories have in common?
The love triangle.
Why it should be on your radar: I think this is an anthology readers are going to love or love to hate — it'll inspire a lot of conversation about the trope of the love triangle.