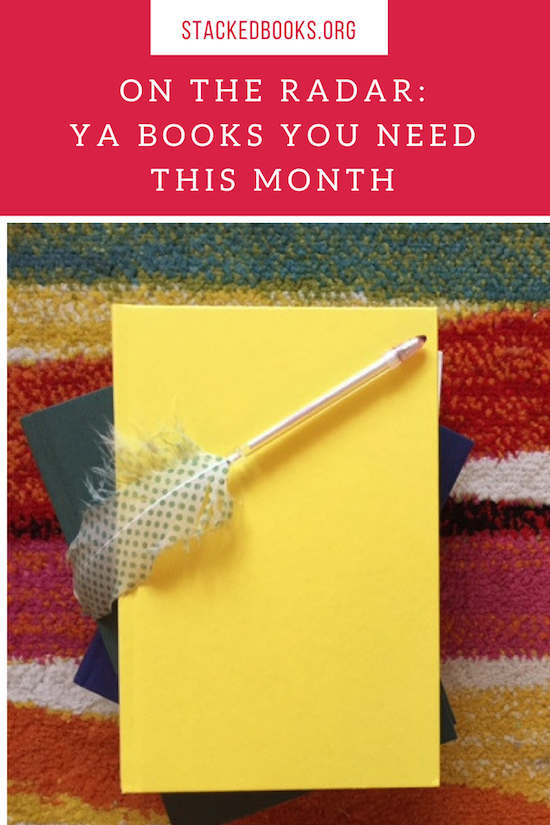 "On The Radar" is a monthly series meant to highlight between 9 and 12 books per month to fit a budget of roughly $300 or less. These lists are curated from a larger spreadsheet I keep with a running list of titles hitting shelves and are meant to reflect not only the big books coming out from authors readers know and love, but it's also meant to showcase some of the titles that have hit my radar through review copies, publicity blasts, or because they're titles that might otherwise not be readily seen or picked up through those traditional avenues. It's part science and part art.
This month's selection reflects the slowdown in publishing after the speed of September and October. These are all YA books with great buzz, great reviews, and/or are by tried-and-true authors that will always be shelf staples. I've kept it short purposefully, but I recommend for those with budget remaining to check out new and additional entries into series that may be popular in your collection, including The Devil's Engine by Alexander Gordon Smith, War of the Cards by Colleen Oakes, Siege of Shadows by Sarah Raughley, and Final Fall by Heather W. Petty.
Book descriptions come from Goodreads. Titles are alphabetical, with pub dates beside them. Titles with a * in front of them are books that are starting or a continuation of a series. I did not include the reasons why these books are on the radar list this month, in part because they're all either from well-known authors or have recently been in the news for earning various award/honor distinctions.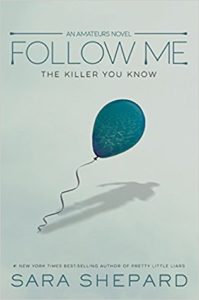 *The Amateurs: Follow Me by Sara Shepard (11/7)
It was the perfect night for a party.
That is, until twenty-one-year-old Chelsea Dawson disappeared. The social media star was last seen enjoying a beautiful summer night at the Jersey Shore with her friends. But after an explosive fight with her ex-boyfriend, she vanished without a trace.
When Seneca, Maddox, Aerin, and Madison hear about the suspected kidnapping, they notice a jarring detail about the victim: she looks exactly like Aerin's sister, Helena, who was killed five years earlier. Seneca is convinced she knows who killed Helena, and she can't shake the feeling that the same person has taken Chelsea.
Desperate for answers about the two girls, and the truth behind her mother's murder, Seneca will stop at nothing to find out if the cases are linked. So when Maddox receives an invitation to the Shore from none other than their primary suspect, the Amateurs begin an intense new investigation.
Why it should be on your radar: The second book in a new series from Sara Shepard, and if I'm remembering correctly, this one is currently in development for a TV series that I suspect will be as popular as Pretty Little Liars.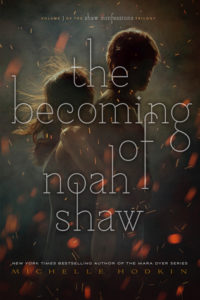 *The Becoming of Noah Shaw by Michelle Hodkin (11/7)
Everyone thinks seventeen-year-old Noah Shaw has the world on a string.
They're wrong.
Mara Dyer is the only one he trusts with his secrets and his future.
He shouldn't.
And both are scared that uncovering the truth about themselves will force them apart.
They're right.
Why it should be on your radar: I'm not sure if today's teens are still eating up the Mara Dyer series, but I suspect those who are will be eager for the companion series about Noah Shaw. If it's not teens, it'll be the adults who enjoyed the original series itching for this one.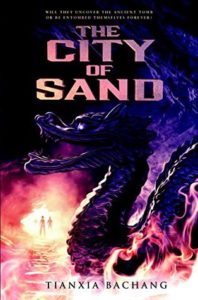 *City of Sand by Tianxia Bachang (11/21)
THE QUEST: To find the lost city of Jingjue, a once-glorious kingdom, along with the burial chamber of its mysterious queen. Both lie buried under the golden dunes of the desert, where fierce sandstorms and blazing heat show no mercy.
THE TEAM: Teenagers Tianyi, who has the ability read the earth and sky through feng shui, and Kai, Tianyi's best friend and confidant; Julie, a wealthy American whose father vanished on the same trek a year ago; Professor Chen, who wants to fulfill a lifelong dream; and Asat Amat, a local guide gifted in desert survival.
THE OBSTACLES: Lethal creatures of the desert and an evil force that wants to entomb the explorers under the unforgiving sands of China's Taklimakan Desert forever.
Why it should be on your radar: This is one of the few books out in translation this year, and it was a huge bestseller in its native China. I have no idea how it'll translate here, but if you're looking to bulk up your books in translation — as well as fantasy adventure series — this would be a solid addition.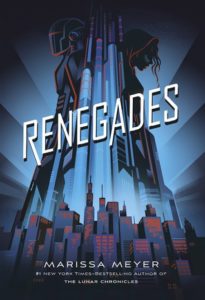 *Renegades by Marissa Meyer (11/7)
Secret Identities.
Extraordinary Powers.
She wants vengeance. He wants justice.
The Renegades are a syndicate of prodigies—humans with extraordinary abilities—who emerged from the ruins of a crumbled society and established peace and order where chaos reigned. As champions of justice, they remain a symbol of hope and courage to everyone…except the villains they once overthrew.
Nova has a reason to hate the Renegades, and she is on a mission for vengeance. As she gets closer to her target, she meets Adrian, a Renegade boy who believes in justice—and in Nova. But Nova's allegiance is to a villain who has the power to end them both.
Why it should be on your radar: It's a new Marissa Meyer series.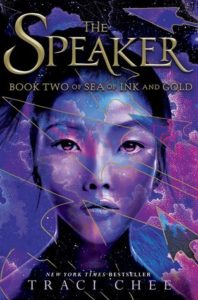 *The Speaker by Traci Chee (11/7)
Having barely escaped the clutches of the Guard, Sefia and Archer are back on the run, slipping into the safety of the forest to tend to their wounds and plan their next move. Haunted by painful memories, Archer struggles to overcome the trauma of his past with the impressors, whose cruelty plagues him whenever he closes his eyes. But when Sefia and Archer happen upon a crew of impressors in the wilderness, Archer finally finds a way to combat his nightmares: by hunting impressors and freeing the boys they hold captive.
With Sefia's help, Archer travels across the kingdom of Deliene rescuing boys while she continues to investigate the mysterious Book and secrets it contains. But the more battles they fight, the more fights Archer craves, until his thirst for violence threatens to transform him from the gentle boy Sefia knows to a grim warrior with a cruel destiny. As Sefia begins to unravel the threads that connect Archer's fate to her parents' betrayal of the Guard so long ago, she and Archer must figure out a way to subvert the Guard's plans before they are ensnared in a war that will pit kingdom against kingdom, leaving their future and the safety of the entire world hanging in the balance.
Why it should be on your radar: Last year's debut into this series, The Reader, had a massive marketing effort behind it and got on a lot of reader radars. I suspect the second entry will be highly sought.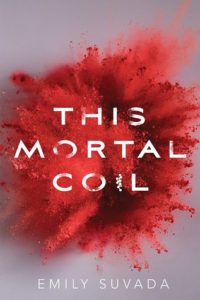 *This Mortal Coil by Emily Suvada (11/7)
Catarina Agatta is a hacker. She can cripple mainframes and crash through firewalls, but that's not what makes her special. In Cat's world, people are implanted with technology to recode their DNA, allowing them to change their bodies in any way they want. And Cat happens to be a gene-hacking genius.
That's no surprise, since Cat's father is Dr. Lachlan Agatta, a legendary geneticist who may be the last hope for defeating a plague that has brought humanity to the brink of extinction. But during the outbreak, Lachlan was kidnapped by a shadowy organization called Cartaxus, leaving Cat to survive the last two years on her own.
When a Cartaxus soldier, Cole, arrives with news that her father has been killed, Cat's instincts tell her it's just another Cartaxus lie. But Cole also brings a message: before Lachlan died, he managed to create a vaccine, and Cole needs Cat's help to release it and save the human race.
Now Cat must decide who she can trust: The soldier with secrets of his own? The father who made her promise to hide from Cartaxus at all costs? In a world where nature itself can be rewritten, how much can she even trust herself?
Why it should be on your radar: Tons of marketing and publicity for this one, and it's the first in what sounds like will be a popular series. Technology? Hacking? A female main character? I'd pick it up.