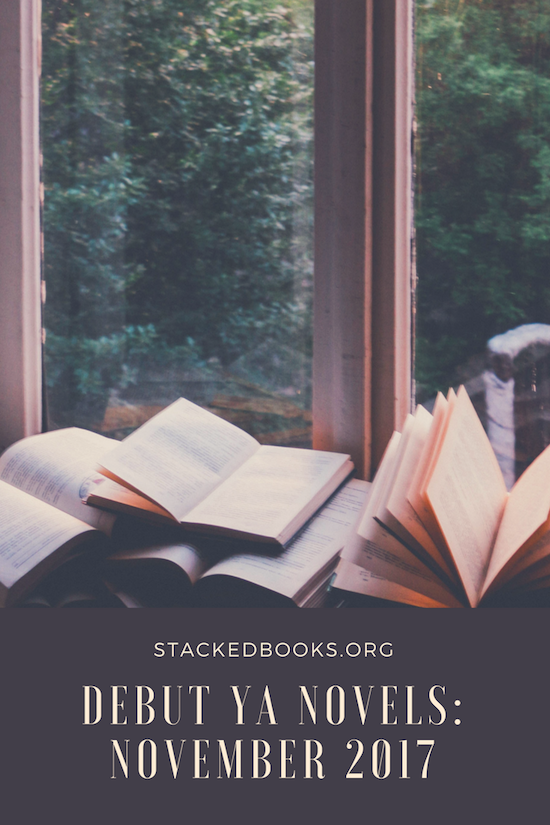 It's time for another round-up of debut YA novels of the month — here's what we've got for November.
This round-up includes debut novels, where "debut" is in its purest definition. These are first-time books by first-time authors. I'm not including books by authors who are using or have used a pseudonym in the past or those who have written in other categories (adult, middle grade, etc.) in the past. Authors who have self-published are not included here either.
All descriptions are from Goodreads, unless otherwise noted; I've found Goodreads descriptions to offer better insight to what a book is about over WorldCat. If I'm missing any debuts out in November from traditional publishers — and I should clarify that indie/small presses are okay — let me know in the comments.
As always, not all noted titles included here are necessarily endorsements for those titles. List is arranged alphabetically by title, with pub dates beside them. Starred titles are the beginning of a new series.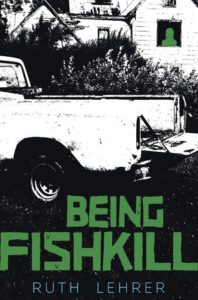 Being Fishkill by Ruth Lehrer
Born in the backseat of a moving car, Carmel Fishkill was unceremoniously pushed into a world that refuses to offer her security, stability, love. At age thirteen, she begins to fight back. Carmel Fishkill becomes Fishkill Carmel, who deflects her tormenters with a strong left hook and conceals her secrets from teachers and social workers. But Fishkill's fierce defenses falter when she meets eccentric optimist Duck-Duck Farina, and soon they, along with Duck-Duck's mother, Molly, form a tentative family, even as Fishkill struggles to understand her place in it. This fragile new beginning is threatened by the reappearance of Fishkill's unstable mother — and by unfathomable tragedy.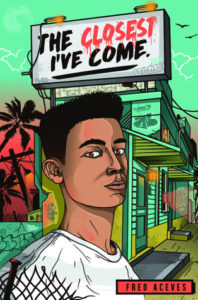 The Closest I've Come by Fred Aceves
Marcos Rivas wants to find love.
He's sure as hell not getting it at home, where his mom's racist boyfriend beats him up. Or from his boys, who aren't exactly the "hug it out" type. Marcos yearns for love, a working cell phone, and maybe a pair of sneakers that aren't falling apart. But more than anything, Marcos wants to get out of Maesta, his hood—which seems impossible.
When Marcos is placed in a new after-school program for troubled teens with potential, he meets Zach, a theater geek whose life seems great on the surface, and Amy, a punk girl who doesn't care what anyone thinks of her. These new friendships inspire Marcos to open up to his Maesta crew, too, and along the way, Marcos starts to think more about his future and what he has to fight for. Marcos ultimately learns that bravery isn't about acting tough and being macho; it's about being true to yourself.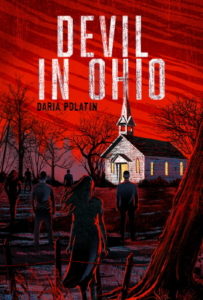 Devil in Ohio by Daria Polatin
When fifteen-year-old Jules Mathis comes home from school to find a strange girl, her mother explains that Mae is one of her patients at the hospital and will be staying with their family for a few days. But shortly after, Mae is wearing Jules' clothes, sleeping in her bedroom, edging her out of her position on the school paper, and kissing Jules's crush. Then things get weird.
Jules walks in on a half-dressed Mae, she's startled to see a pentagram carved into her back. Soon white roses start turning up on the front porch, a rabid dog bites one of Jules' sisters, and Jules' parents, who never fight, start arguing behind closed doors.
Jules pieces clues together and discovers that Mae may be a survivor of the strange cult that has taken over a nearby town. And they will stop at nothing to get Mae back.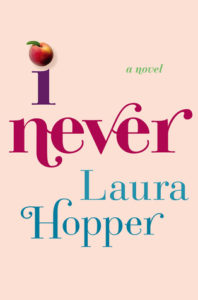 I Never by Laura Hopper
Janey King's priorities used to be clear: track, school, friends, and family. But when seventeen-year-old Janey learns that her seemingly happy parents are getting divorced, her world starts to shift. Back at school, Luke Hallstrom, an adorable senior, pursues Janey, and she realizes that she has two new priorities to consider: love and sex.
Inspired by Judy Blume's classic Forever, I Never features a perfect, delicious, almost-to-good-to-be-true high school relationship . . . and it doesn't shy away from the details.
Kat and Meg Conquer The World by Anna Priemaza
Kat and Meg couldn't be more different. Kat's anxiety makes it hard for her to talk to people. Meg hates being alone, but her ADHD keeps pushing people away. But when the two girls are thrown together for a year-long science project, they discover they do have one thing in common: They're both obsessed with the same online gaming star and his hilarious videos.
It might be the beginning of a beautiful friendship—if they don't kill each other first.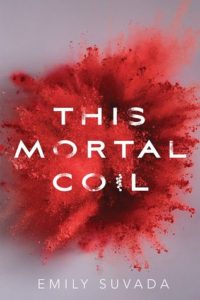 * This Mortal Coil by Emily Suvada
Catarina Agatta is a hacker. She can cripple mainframes and crash through firewalls, but that's not what makes her special. In Cat's world, people are implanted with technology to recode their DNA, allowing them to change their bodies in any way they want. And Cat happens to be a gene-hacking genius.
That's no surprise, since Cat's father is Dr. Lachlan Agatta, a legendary geneticist who may be the last hope for defeating a plague that has brought humanity to the brink of extinction. But during the outbreak, Lachlan was kidnapped by a shadowy organization called Cartaxus, leaving Cat to survive the last two years on her own.
When a Cartaxus soldier, Cole, arrives with news that her father has been killed, Cat's instincts tell her it's just another Cartaxus lie. But Cole also brings a message: before Lachlan died, he managed to create a vaccine, and Cole needs Cat's help to release it and save the human race.
Now Cat must decide who she can trust: The soldier with secrets of his own? The father who made her promise to hide from Cartaxus at all costs? In a world where nature itself can be rewritten, how much can she even trust herself?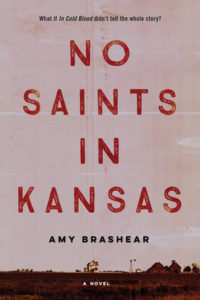 No Saints in Kansas by Amy Brashear
November is usually quiet in Holcomb, Kansas, but in 1959, the town is shattered by the quadruple murder of the Clutter family. Suspicion falls on Nancy Clutter's boyfriend, Bobby Rupp, the last one to see them alive.
New Yorker Carly Fleming, new to the small Midwestern town, is an outsider. She tutored Nancy, and (in private, at least) they were close. Carly and Bobby were the only ones who saw that Nancy was always performing, and that she was cracking under the pressure of being Holcomb's golden girl. The secret connected Carly and Bobby. Now that Bobby is an outsider, too, they're bound closer than ever.
Determined to clear Bobby's name, Carly dives into the murder investigation and ends up in trouble with the local authorities. But that's nothing compared to the wrath she faces from Holcomb once the real perpetrators are caught. When her father is appointed to defend the killers of the Clutter family, the entire town labels the Flemings as traitors. Now Carly must fight for what she knows is right.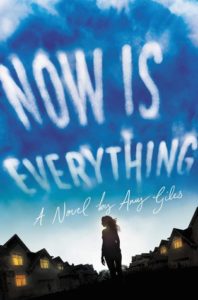 Now Is Everything by Amy Giles
The McCauleys look perfect on the outside. But nothing is ever as it seems, and this family is hiding a dark secret.
Hadley McCauley will do anything to keep her sister safe from their father. But when Hadley's forbidden relationship with Charlie Simmons deepens, the violence at home escalates, culminating in an explosive accident that will leave everyone changed.
When Hadley attempts to take her own life at the hospital post-accident, her friends, doctors, family, and the investigator on the case want to know why. Only Hadley knows what really happened that day, and she's not talking.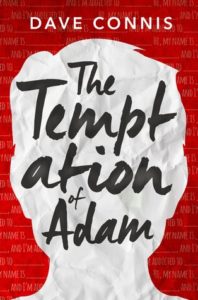 The Temptation of Adam by Dave Connis
Adam Hawthorne is fine.
Yeah, his mother left, his older sister went with her, and his dad would rather read Nicholas Sparks novels than talk to him. And yeah, he spends his nights watching self-curated porn video playlists.
But Adam is fine.
When a family friend discovers Adam's porn addiction, he's forced to join an addiction support group: the self-proclaimed Knights of Vice. He goes because he has to, but the honesty of the Knights starts to slip past his defenses. Combine that with his sister's out-of-the-blue return and the attention of a girl he meets in an AA meeting, and all the work Adam has put into being fine begins to unravel.
Now Adam has to face the causes and effects of his addiction, before he loses his new friends, his prodigal sister, and his almost semi-sort-of girlfriend.