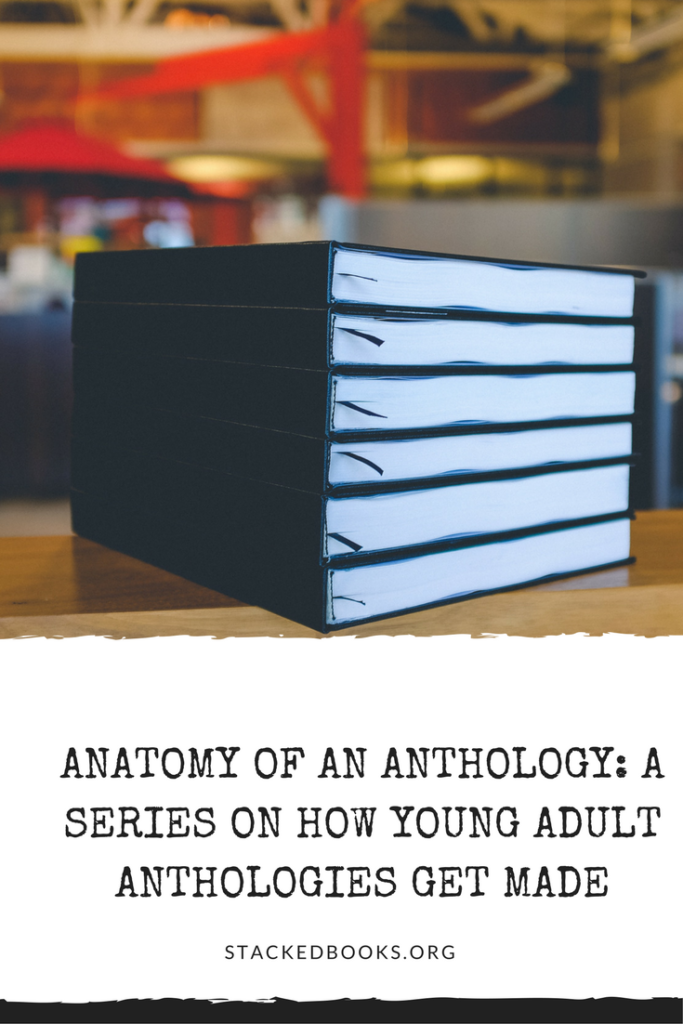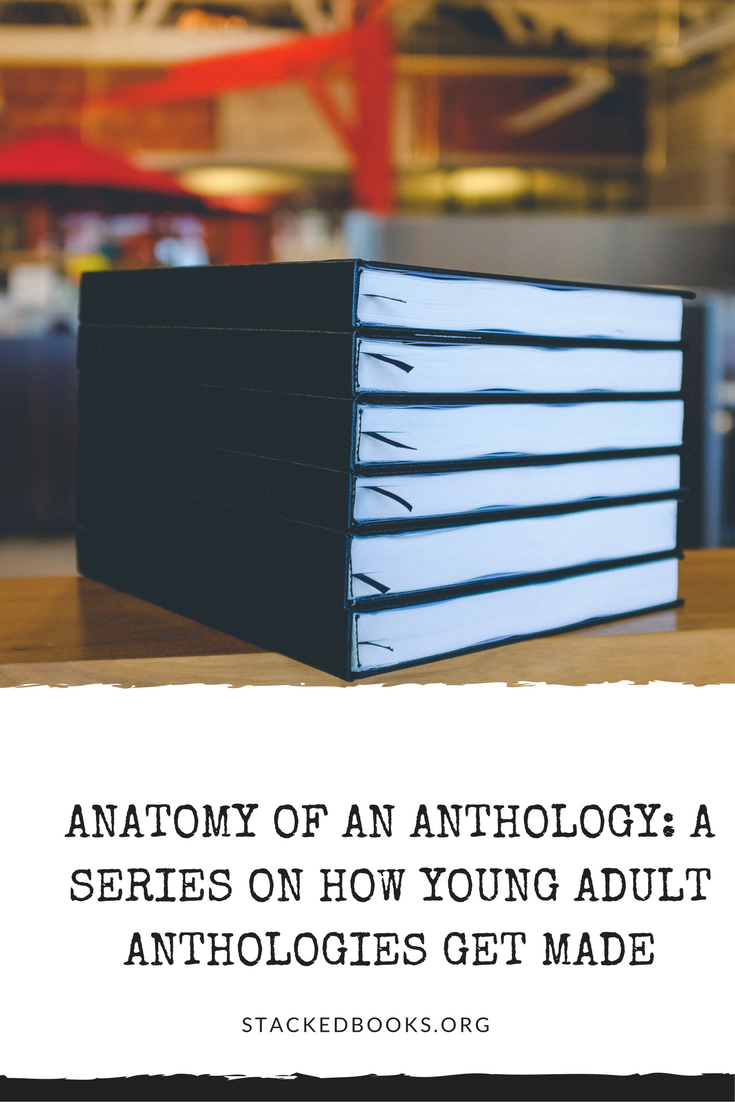 This week, we're talking with Shaun David Hutchinson about editing YA anthologies. His most recent work is Feral Youth, which published earlier this month. This isn't his only anthology though — more details below!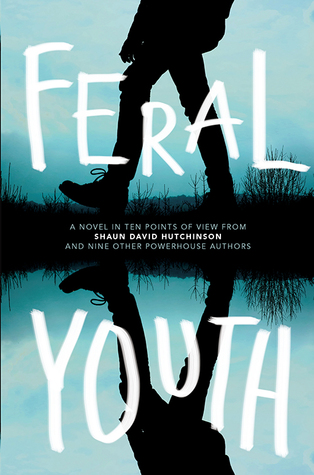 Your Name: Shaun David Hutchinson
Your Anthology's Name: Feral Youth
Anthology Description
At Zeppelin Bend, an outdoor-education program designed to teach troubled youth the value of hard work, cooperation, and compassion, ten teens are left alone in the wild. The teens are a diverse group who come all walks of life, and were all sent to Zeppelin Bend as a last chance to get them to turn their lives around. They've just spent nearly two weeks hiking, working, learning to survive in the wilderness, and now their instructors have dropped them off eighteen miles from camp with no food, no water, and only their packs, and they'll have to struggle to overcome their vast differences if they hope to survive. Inspired by The Canterbury Tales, the characters in Feral Youth, each complex and damaged in their own ways, are enticed to tell a story (or two) with the promise of a cash prize. The stories range from noir-inspired revenge tales to mythological stories of fierce heroines and angry gods. And while few of the stories are claimed to be based in truth, they ultimately reveal more about the teller than the truth ever could.
How did you get your idea/what was the initial spark?
I fell in love with The Canterbury Tales in college. I love, not just Chaucer's writing, but the way he uses the stories his characters tell, as well as the interactions between the characters, to reveal their prejudices and fears and things they might not just come right out and say.  Inspired by that, I wanted to create an anthology that revealed truths about a really diverse group of teens written by a talented group of diverse authors. The story of at-risk teens at an "Outward Bound" type camp was really inspired a lot by current events and with meeting teens from marginalized groups who expressed a powerful desire to see themselves in stories.  I was also definitely inspired by the 2016 election when I sat down to write the frame story.  I'd already had the direction I wanted to go before that happened, but the election changed the tone of what I ended up writing.
What steps did you take from idea to proposal?
The first thing (after discussing the concept with my agent) was to sketch out the idea so that I could approach authors.  What that looked like was a summary of the concept along with what I would be expecting from them, what I'd be doing, and how that would all come together.  My goal right then was to throw a line out there and see if authors would be interested.  There's not much point in spending time on a lengthy proposal if you can't get authors interested.
My agent and I tossed around the author pitch and then put together a list of authors to email.
Once I had authors who had agreed tentatively to contribute, I started working on the more formal proposal.
What was included in your proposal to your publisher?
The proposal included the pitch, which was similar to what I'd sent the authors; the specifications of the anthology, word counts, number of stories, what I'd bring to the table in terms of marketing; what I think the market for the anthology is and how each author included fits into that; more detail on the marketing platform; any comp titles; and a potential author list.
The biggest part is really the pitch, but I believe it's also important to make sure you know and can explain who the reader of this anthology is going to be and how each of your authors appeals to that market (or can expand upon it).
How did you find your writers?
Feral Youth is my second anthology.  As with my first, I decided to reach out to authors whose work I knew.  Sometimes those authors were friends, other times I only knew them by their work.  For me, it was more important to find authors whom I thought would fit the tone and needs of the project.  My goal was for the anthology to present stories about teens from diverse groups, so I also sought out authors from diverse groups.  I wanted to offer as much representation as I could across these 10 stories.  I also wanted writers with a wide range of styles.  So after I'd created my dream list, I hunted down the email addresses of the authors I didn't know personally, sent them a message, and hoped they'd agree to work with me.
To say I am humbled by the work this group of talented authors did is an understatement.  I am so proud of the work they did.
As an editor, were you responsible for contracts between you and your writers? Did your publisher or agent handle the administrative/legal side of things?
It was a mix.  My agent had put together an author agreement when we sold my first anthology, and we used that with some modifications for the second.  I handled sending the agreements out, collecting them, and sending out checks.  But my agent handled any questions the authors or their own agents had, and negotiated any changes to the agreements.
Money talk: how did you get paid?
I was paid by the publisher (through my agent).
How did your writers get paid?
I paid my authors directly.
What role did you take on as editor of the anthology? Were you hands on? Hands off?
I really like to give authors as much freedom to work as I can.  With Violent Ends, I'd initially envisioned that all the stories would be from the point of view of victims of the shooter, but when the stories started coming in, the authors had really expanded the scope of the stories in ways I hadn't thought of.  They were brilliant, and I didn't want to stifle that.  The same with Feral Youth.  I gave the authors broad direction in terms of what I was hoping for, and then let them run with it.  When it came to actual editing, I offered my suggestions, but deferred to the authors' judgement.
How did you communicate with your writers? What sort of information did you share with them and how?
We talked mostly via email.  I did set up a collaboration board using 
Trello.com
.  We used it less for Feral Youth because there wasn't as much direct collaboration as there had been for Violent Ends.  I liked sharing who each of their characters were, the stories as they progressed.  Because both of my anthologies were collaborative and existed in a shared world, I believed that the more information I shared with them about each other's work would help them with their own.
Where and how did you decide to include your own work in the collection?
With Feral Youth, I knew from the outset that I was going to write the frame story.  I certainly don't consider myself anywhere near equal to Chaucer, but logistically it just made sense that I would write the frame seeing as I had access to all the stories and characters.  Honestly, there was definitely a few moments where I questioned my ability to connect each of the brilliant stories in Feral Youth together.  I wanted my frame story to be the connective tissue between the stories without getting in the way.
How involved was your editor/publisher throughout the creation process, prior to turning in a manuscript?
My editor was as involved as I needed her to be.  She gave me the freedom to do the work as I felt it needed to be done, but was always willing to look at, not only the stories, but also my notes on the stories.  One of the hardest things I've found about editing anthologies is that I can't edit them the way I edit my own stories because they're not my stories.  So the suggestions I made had to be in line with the spirit of the work.  My editor at Simon Pulse, Liesa Abrams, was wonderful about making sure I kept my editorial notes within that framework.
What was your favorite part of the anthology creation process?
Being the first person to read new stories by my favorite authors.  Also, putting them all together into a coherent narrative and reading through that for the first time.
What was your least favorite part?
Copyediting.  I dislike copyediting to begin with, but each author has a different style, and a copyeditor will want smooth out those differences to that the anthology feels consistent.  So there's a lot of work deciding where consistency should trump style and where an author's individual style is more important than consistency.