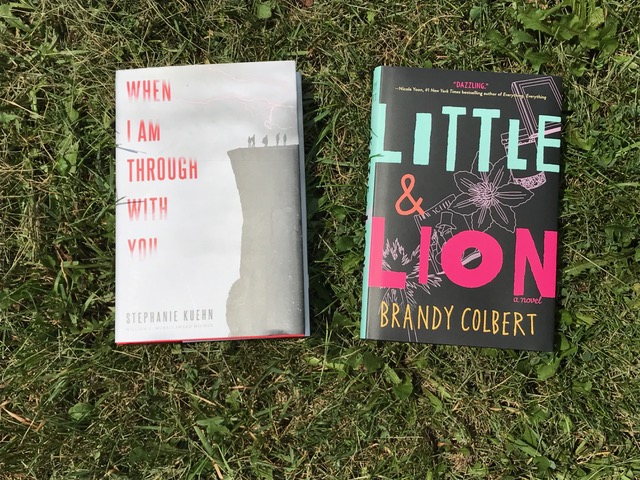 How about a giveaway? It's been a minute since I've given away books here because I love them, so in honor of that and in honor of two excellent reads, it's time.
Up for grabs are a pair of books to one winner. The books are Little & Lion by Brandy Colbert and When I Am Through With You by Stephanie Kuehn. Both were released this month.
This giveaway will run through Friday, August 25. Winner must be a US resident. To enter, just fill out the painless form below.