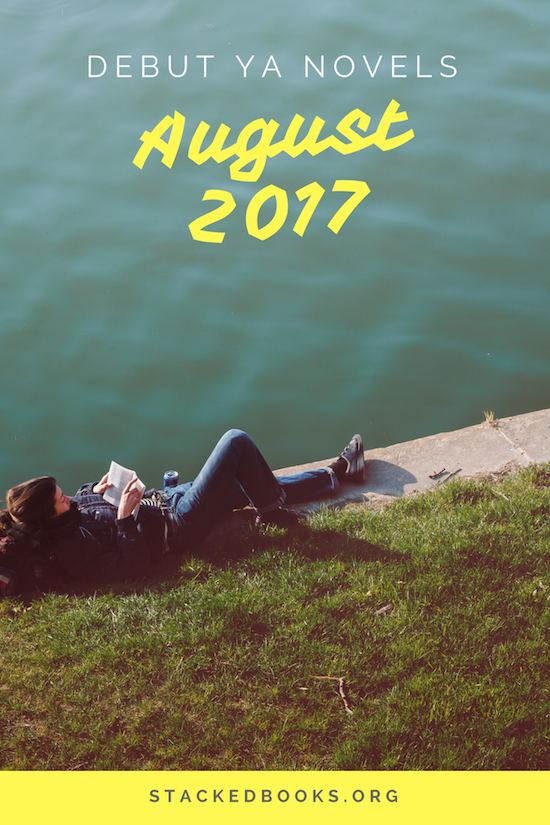 It's time for another round-up of debut YA novels of the month — here's what we've got for August.
This round-up includes debut novels, where "debut" is in its purest definition. These are first-time books by first-time authors. I'm not including books by authors who are using or have used a pseudonym in the past or those who have written in other categories (adult, middle grade, etc.) in the past. Authors who have self-published are not included here either.
All descriptions are from Goodreads, unless otherwise noted; I've found Goodreads descriptions to offer better insight to what a book is about over WorldCat. If I'm missing any debuts out in August from traditional publishers — and I should clarify that indie/small presses are okay — let me know in the comments.
As always, not all noted titles included here are necessarily endorsements for those titles. List is arranged alphabetically by title, with pub dates beside them.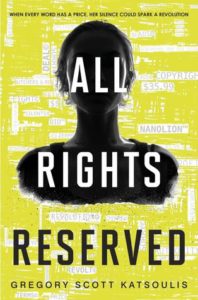 *All Rights Reserved by Gregory Scott Katsoulis (first in a series)
Speth Jime is anxious to deliver her Last Day speech and celebrate her transition into adulthood. The moment she turns fifteen, Speth must pay for every word she speaks ("Sorry" is a flat ten dollars and a legal admission of guilt), for every nod ($0.99/sec), for every scream ($0.99/sec) and even every gesture of affection. She's been raised to know the consequences of falling into debt, and can't begin to imagine the pain of having her eyes shocked for speaking words that she's unable to afford.
But when Speth's friend Beecher commits suicide rather than work off his family's crippling debt, she can't express her shock and dismay without breaking her Last Day contract and sending her family into Collection. Backed into a corner, Speth finds a loophole: rather than read her speech – rather than say anything at all – she closes her mouth and vows never to speak again. Speth's unexpected defiance of tradition sparks a media frenzy, inspiring others to follow in her footsteps, and threatens to destroy her, her family and the entire city around them.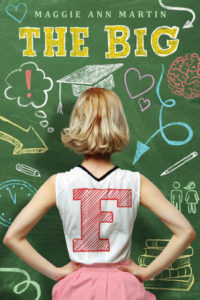 The Big F by Maggie Ann Martin
Danielle's plans for the future were pretty easy to figure out… until she failed senior English and her single college application was denied. Suddenly she's in hot water with very few options, because honestly who applies to a safety school when their mom is a semi-famous "college psychic"?!
Determined to get her life back on track, Danielle enrolls in her hometown community college with a plan: pass her English class and get back into Ohio State and her mother's good graces. Romance isn't on her radar… until she reconnects with her childhood crush and golden-boy-next-door, Luke.
Between family drama, first love and finding her own way, Danielle can't help but feel a little overwhelmed. Thankfully she has her friendship with the snarky and frustratingly attractive Porter, her coworker at the campus bookstore, to push her to experience new things and help keep her afloat.
One thing's for sure: This time, failure's not an option.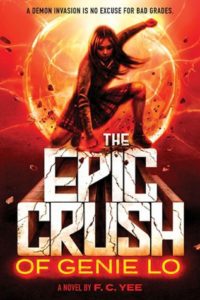 The Epic Crush of Genie Lo by F. C. Yee
The struggle to get into a top-tier college consumes sixteen-year-old Genie Lo's every waking thought. But when her sleepy Bay Area town comes under siege from hell-spawn straight out of Chinese folklore, her priorities are suddenly and forcefully rearranged.
Her only guide to the demonic chaos breaking out around her is Quentin Sun, a beguiling, maddening new transfer student from overseas. Quentin assures Genie she is strong enough to fight these monsters, for she unknowingly harbors an inner power that can level the very gates of Heaven.
Genie will have to dig deep within herself to summon the otherworldly strength that Quentin keeps talking about. But as she does, she finds the secret of her true nature is entwined with his, in a way she could never have imagined…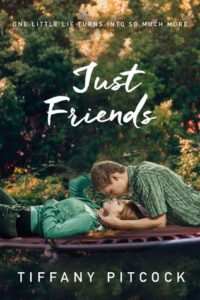 Just Friends by Tiffany Pitcock
A new spin on the classic smart-girl-and-bad-boy setup, this witty contemporary romance shows how easily a friendship – even one built on an elaborate lie – can become so much more.
Jenny meets Chance for the very first time when she is assigned as his partner in their Junior Oral Communications class. But after they rescue a doomed assignment with one clever lie, the whole school is suddenly convinced that Little-Miss-Really-Likes-Having-A's and the most scandalous heartbreaker in school have been best friends forever. It's amazing how quickly a lie can grow―especially when you really, really want it to be the truth.
With Jenny, Chance can live the normal life he's always kind of wanted. And with Chance, Jenny can have the exciting teen experiences that TV shows and movies have always promised. Through it all, they hold on to the fact that they are "just friends." But that might be the biggest lie of all.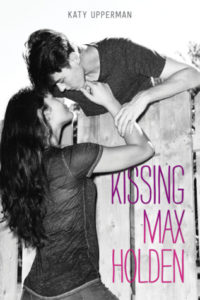 Kissing Max Holden by Katy Upperman
Kissing Max Holden was a terrible idea…
After his father has a life-altering stroke, Max Holden isn't himself. As his long-time friend, Jillian Eldridge only wants to help him, but she doesn't know how. When Max climbs through her window one night, Jill knows that she shouldn't let him kiss her. But she can't resist, and when they're caught in the act by her dad, Jill swears it'll never happen again. Because kissing Max Holden is a terrible idea.
With a new baby sibling on the way, her parents fighting all the time, and her dream of culinary school up in the air, Jill starts spending more and more time with Max. And even though her father disapproves and Max still has a girlfriend, not kissing Max is easier said than done. Will Jill follow her heart and allow their friendship to blossom into something more, or will she listen to her head and stop kissing Max Holden once and for all?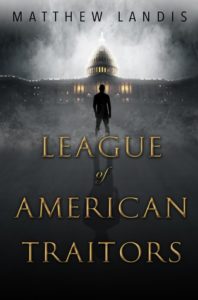 League of American Traitors by Matthew Landis
When seventeen year-old Jasper is approached at the funeral of his deadbeat father by a man claiming to be an associate of his deceased parents, he's thrust into a world of secrets tied to America's history—and he's right at the heart of it.
First, Jasper finds out he is the sole surviving descendant of Benedict Arnold, the most notorious traitor in American history. Then he learns that his father's death was no accident. Jasper is at the center of a war that has been going on for centuries, in which the descendants of the heroes and traitors of the American Revolution still duel to the death for the sake of their honor.
His only hope to escape his dangerous fate on his eighteenth birthday? Take up the research his father was pursuing at the time of his death, to clear Arnold's name.
Whisked off to a boarding school populated by other descendants of notorious American traitors, it's a race to discover the truth. But if Jasper doesn't find a way to uncover the evidence his father was hunting for, he may end up paying for the sins of his forefathers with his own life.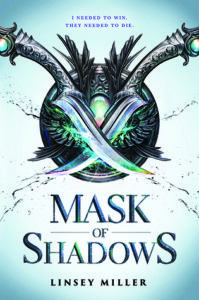 Mask of Shadows by Linsey Miller (first in a series)
Sallot Leon is a thief, and a good one at that. But gender fluid Sal wants nothing more than to escape the drudgery of life as a highway robber and get closer to the upper-class and the nobles who destroyed their home.
When Sal Leon steals a poster announcing open auditions for the Left Hand, a powerful collection of the Queen's personal assassins named for the rings she wears — Ruby, Emerald, Amethyst, and Opal — their world changes. They know it's a chance for a new life.
Except the audition is a fight to the death filled with clever circus acrobats, lethal apothecaries, and vicious ex-soldiers. A childhood as a common criminal hardly prepared Sal for the trials. But Sal must survive to put their real reason for auditioning into play: revenge.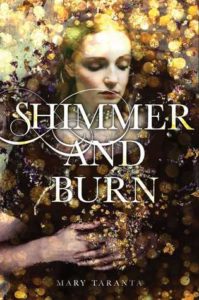 Shimmer and Burn by Mary Taranta (first in a series)
To save her sister's life, Faris must smuggle magic into a plague-ridden neighboring kingdom in this exciting and dangerous start to a brand-new fantasy duology.
Faris grew up fighting to survive in the slums of Brindaigel while caring for her sister, Cadence. But when Cadence is caught trying to flee the kingdom and is sold into slavery, Faris reluctantly agrees to a lucrative scheme to buy her back, inadvertently binding herself to the power-hungry Princess Bryn, who wants to steal her father's throne.
Now Faris must smuggle stolen magic into neighboring Avinea to incite its prince to alliance—magic that addicts in the war-torn country can sense in her blood and can steal with a touch. She and Bryn turn to a handsome traveling magician, North, who offers protection from Avinea's many dangers, but he cannot save Faris from Bryn's cruelty as she leverages Cadence's freedom to force Faris to do anything—or kill anyone—she asks. Yet Faris is as fierce as Bryn, and even as she finds herself falling for North, she develops schemes of her own.
With the fate of kingdoms at stake, Faris, Bryn, and North maneuver through a dangerous game of magical and political machinations, where lives can be destroyed—or saved—with only a touch.
Wicked Like A Wildfire by Lana Popovic (first in a series)
All the women in Iris and Malina's family have the unique magical ability or "gleam" to manipulate beauty. Iris sees flowers as fractals and turns her kaleidoscope visions into glasswork, while Malina interprets moods as music. But their mother has strict rules to keep their gifts a secret, even in their secluded sea-side town. Iris and Malina are not allowed to share their magic with anyone, and above all, they are forbidden from falling in love.
But when their mother is mysteriously attacked, the sisters will have to unearth the truth behind the quiet lives their mother has built for them. They will discover a wicked curse that haunts their family line—but will they find that the very magic that bonds them together is destined to tear them apart forever?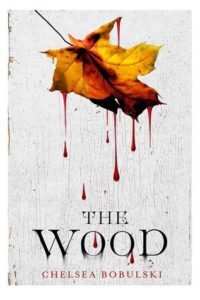 The Wood by Chelsea Bobulski
When Winter's dad goes missing during his nightly patrol of the wood, it falls to her to patrol the time portals and protect the travelers who slip through them. Winter can't help but think there's more to her dad's disappearance than she's being told.
She soon finds a young man traveling in the wood named Henry who knows more than he should. He believes if they can work together to find his missing parents, they could discover the truth about Winter's dad.
The wood is poisoned, changing into something sinister—torturing travelers lost in it. Winter must put her trust in Henry in order to find the truth and those they've lost.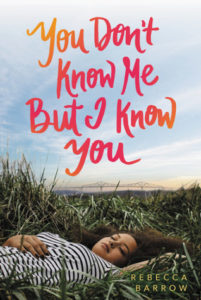 You Don't Know Me But I Know You by Rebecca Barrow
There's a box in the back of Audrey's closet that she rarely thinks about.
Inside is a letter, seventeen years old, from a mother she's never met, handed to her by the woman she's called Mom her whole life. Being adopted, though, is just one piece in the puzzle of Audrey's life—the picture painstakingly put together by Audrey herself, full of all the people and pursuits that make her who she is.
But when Audrey realizes that she's pregnant, she feels something—a tightly sealed box in the closet corners of her heart—crack open, spilling her dormant fears and unanswered questions all over the life she loves.
Almost two decades ago, a girl in Audrey's situation made a choice, one that started Audrey's entire story. Now Audrey is paralyzed by her own what-ifs and terrified by the distance she feels growing between her and her best friend Rose. Down every possible path is a different unfamiliar version of her life, and as she weighs the options in her mind, she starts to wonder—what does it even mean to be Audrey Spencer?