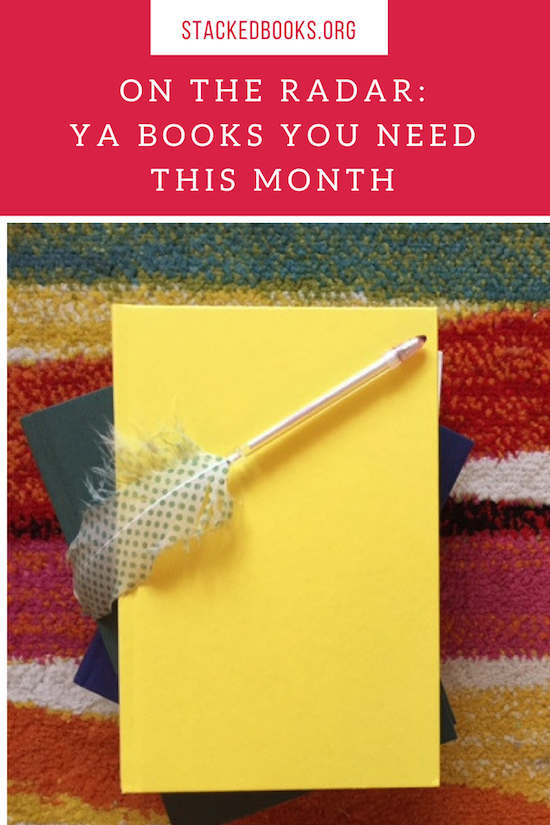 "On The Radar" is a monthly series meant to highlight between 9 and 12 books per month to fit a budget of roughly $300 or less. These lists are curated from a larger spreadsheet I keep with a running list of titles hitting shelves and are meant to reflect not only the big books coming out from authors readers know and love, but it's also meant to showcase some of the titles that have hit my radar through review copies, publicity blasts, or because they're titles that might otherwise not be readily seen or picked up through those traditional avenues. It's part science and part art.
This month, I've kept it shorter than usual, in part because the last couple of months have had a LOT of titles to know. There are eight, though if I'm being honest, there aren't that many more titles coming out this month — July tends to be quieter in the publishing world. A number of these are from well-known authors and/or entries into popular series, and a number are from authors whose reputations are either long-lasting or ever-growing (how are those for vague and specific definitions?). I also wanted to include a few titles that might be easier to overlook because of smaller budgets or publicity plans but that would certainly be important additions to a library or classroom collection.
Book descriptions come from Goodreads and reasons for putting on your radar are mine and mine alone! Titles are alphabetical, with pub dates beside them.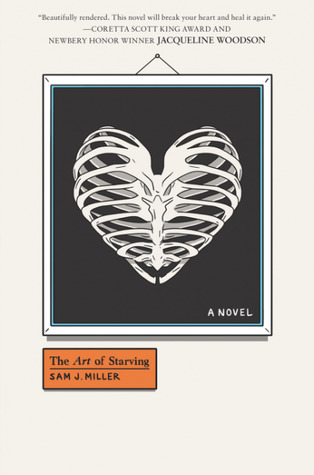 The Art of Starving by Sam J. Miller (7/11)
Matt hasn't eaten in days.
His stomach stabs and twists inside, pleading for a meal. But Matt won't give in. The hunger clears his mind, keeps him sharp—and he needs to be as sharp as possible if he's going to find out just how Tariq and his band of high school bullies drove his sister, Maya, away.
Matt's hardworking mom keeps the kitchen crammed with food, but Matt can resist the siren call of casseroles and cookies because he has discovered something: the less he eats the more he seems to have . . . powers. The ability to see things he shouldn't be able to see. The knack of tuning in to thoughts right out of people's heads. Maybe even the authority to bend time and space.
So what is lunch, really, compared to the secrets of the universe?
Matt decides to infiltrate Tariq's life, then use his powers to uncover what happened to Maya. All he needs to do is keep the hunger and longing at bay. No problem. But Matt doesn't realize there are many kinds of hunger… and he isn't in control of all of them.
Why it should be on your radar: It's a queer male protagonist with an eating disorder, which is rare in YA lit. I've received a few review copies of this one and it's earned some great trade reviews. I've not yet read it and do plan to, though I've heard from more than one reader to proceed with caution on the cover (when you read the description of the book, you know it's about disordered eating, but that cover could be triggering without the context). Not a deterrent, but a thing to think about!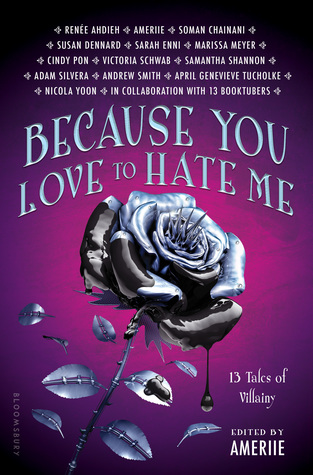 Because You Love To Hate Me edited by Ameriie (7/11)
In this unique YA anthology, thirteen acclaimed, bestselling authors team up with thirteen influential BookTubers to reimagine fairy tales from the oft-misunderstood villains' points of view.
These fractured, unconventional spins on classics like "Medusa," Sherlock Holmes, and "Jack and the Beanstalk" provide a behind-the-curtain look at villains' acts of vengeance, defiance, and rage–and the pain, heartbreak, and sorrow that spurned them on. No fairy tale will ever seem quite the same again!
Featuring writing from . . .
Authors: Renée Ahdieh, Ameriie, Soman Chainani, Susan Dennard, Sarah Enni, Marissa Meyer, Cindy Pon, Victoria Schwab, Samantha Shannon, Adam Silvera, Andrew Smith, April Genevieve Tucholke, and Nicola Yoon
BookTubers: Benjamin Alderson (Benjaminoftomes), Sasha Alsberg (abookutopia), Whitney Atkinson (WhittyNovels), Tina Burke (ChristinaReadsYA blog and TheLushables), Catriona Feeney (LittleBookOwl), Jesse George (JessetheReader), Zoë Herdt (readbyzoe), Samantha Lane (Thoughts on Tomes), Sophia Lee (thebookbasement), Raeleen Lemay (padfootandprongs07), Regan Perusse (PeruseProject), Christine Riccio (polandbananasBOOKS), and Steph Sinclair & Kat Kennedy (Cuddlebuggery blog and channel)
Why it should be on your radar: I am really curious about this collection from the standpoint of there being some big names in here, both on the YouTube and writer side, and wondering what the marketing angle for teen readers will be. It sounds interesting and like a project a lot of readers would dig. I've not seen reviews of this one and didn't have a copy come my way, but short stories about villains? It seems like it'll find its place.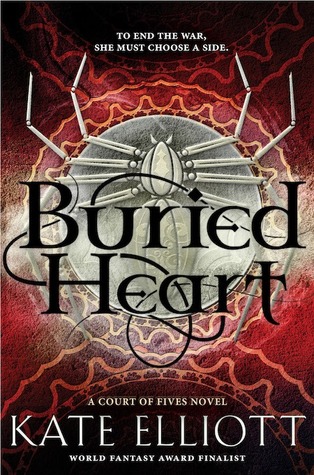 *Buried Heart by Kate Elliott (7/25)
In this third book in the epic Court of Fives series, Jessamy is the crux of a revolution forged by the Commoner class hoping to overthrow their longtime Patron overlords. But enemies from foreign lands have attacked the kingdom, and Jes must find a way to unite the Commoners and Patrons to defend their home and all the people she loves. Will her status as a prominent champion athlete be enough to bring together those who have despised one another since long before her birth? Will she be able to keep her family out of the clutches of the evil Lord Gargaron? And will her relationship with Prince Kalliarkos remain strong when they find themselves on opposite sides of a war?
Why it should be on your radar: The final book in Kate Elliott's trilogy, which is a New York Times bestseller.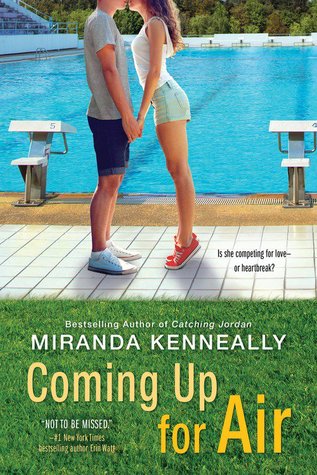 Coming Up for Air by Miranda Kenneally (7/4)
Swim. Eat. Shower. School. Snack. Swim. Swim. Swim. Dinner. Homework. Bed. Repeat.
All of Maggie's focus and free time is spent swimming. She's not only striving to earn scholarships—she's training to qualify for the Olympics. It helps that her best friend, Levi, is also on the team and cheers her on. But Levi's already earned an Olympic try out, so she feels even more pressure to succeed. And it's not until Maggie's away on a college visit that she realizes how much of the "typical" high school experience she's missed by being in the pool.
Not one to shy away from a challenge, Maggie decides to squeeze the most out of her senior year. First up? Making out with a guy. And Levi could be the perfect candidate. After all, they already spend a lot of time together. But as Maggie slowly starts to uncover new feelings for Levi, how much is she willing to lose to win?
Why it should be on your radar: Miranda Kenneally writes about athletic girls and romance — an area where there's a surprising lack of titles. She'll always be an author to keep on the radar, especially for readers who love Sarah Dessen and Jenny Han but also want sports.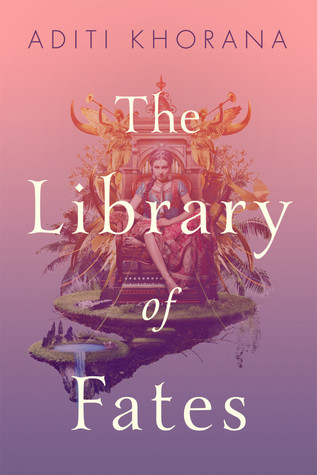 The Library of Fates by Aditi Khorana (7/18)
No one is entirely certain what brings the Emperor Sikander to Shalingar. Until now, the idyllic kingdom has been immune to his many violent conquests. To keep the visit friendly, Princess Amrita has offered herself as his bride, sacrificing everything—family, her childhood love, and her freedom—to save her people. But her offer isn't enough.
The unthinkable happens, and Amrita finds herself a fugitive, utterly alone but for an oracle named Thala, who was kept by Sikander as a slave and managed to escape amid the chaos of a palace under siege. With nothing and no one else to turn to, Amrita and Thala are forced to rely on each other. But while Amrita feels responsible for her kingdom and sets out to warn her people, the newly free Thala has no such ties. She encourages Amrita to go on a quest to find the fabled Library of All Things, where it is possible for each of them to reverse their fates. To go back to before Sikander took everything from them.
Stripped of all that she loves, caught between her rosy past and an unknown future, will Amrita be able to restore what was lost, or does another life—and another love—await?
Why it should be on your radar: With comes to The Wrath and the Dawn and The Star-Touched Queen, it sounds like the kind of book readers will be begging for immediately. Also, that cover is spectacular.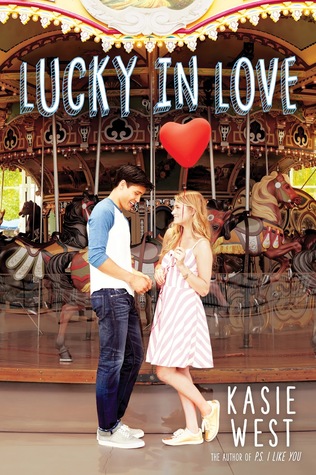 Lucky in Love by Kasie West (7/25)
Maddie doesn't believe in luck. She's all about hard work and planning ahead. But one night, on a whim, she buys a lottery ticket. And then, to her astonishment —
She wins!
In a flash, Maddie's life is unrecognizable. No more stressing about college scholarships. Suddenly, she's talking about renting a yacht. And being in the spotlight at school is fun… until rumors start flying, and random people ask her for loans. Now, Maddie isn't sure who she can trust.
Except for Seth Nguyen, her funny, charming coworker at the local zoo. Seth doesn't seem aware of Maddie's big news. And, for some reason, she doesn't want to tell him. But what will happen if he learns her secret?
With tons of humor and heart, Kasie West delivers a million-dollar tale of winning, losing, and falling in love.
Why it should be on your radar: Kasie West's romances are hugely popular and this sounds like it'll be much the same. Interesting to note that this is the second book this year with a lottery ticket win being a big part of the story — the first being Windfall by Jennifer E. Smith, to which this sounds like an excellent read alike title.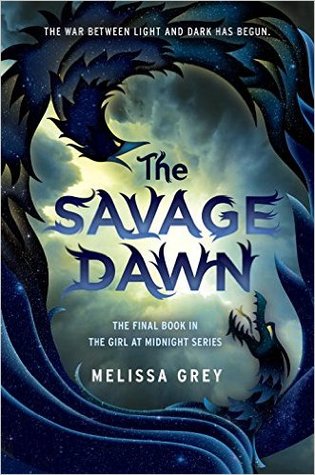 *The Savage Dawn by Melissa Grey (7/11)
The sides have been chosen and the battle lines drawn.
Echo awakened the Firebird. Now she is the only one with the power to face the darkness she unwittingly unleashed . . . right into the waiting hands of Tanith, the new Dragon Prince. Tanith has one goal in mind: destroy her enemies, raze their lands, and reign supreme in a new era where the Drakharin are almighty and the Avicen are nothing but a memory.
The war that has been brewing for centuries is finally imminent. But the scales are tipped. Echo might hold the power to face the darkness within the Dragon Prince, but she has far to go to master its overwhelming force. And now she's plagued by uncertainty. With Caius no longer by her side, she doesn't know if she can do it alone. Is she strong enough to save her home and the people she loves?
Whether Echo is ready to face this evil is not the question. The war has begun, and there is no looking back. There are only two outcomes possible: triumph or death.
Why it should be on your radar: The third and final book of Melissa Grey's "The Girl at Midnight" series, perfect for your fantasy readers.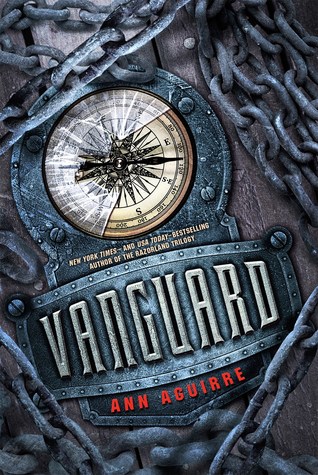 *Vanguard by Ann Aguirre (7/25)
The Razorland saga continues. Since the war ended, Tegan has dreamed of an epic journey, so when she has the opportunity to sign on as ship's doctor, she can't wait. It's past time to chart her course. Millie Faraday, the kindest girl in the free territories, also yearns to outrun her reputation, and warrior-poet James Morrow would follow Tegan to the ends of the earth.
Their company seems set, but fate brings one more to their number. Tegan will battle incredible odds while aiding Szarok, the Uroch vanguard, who has ventured forth to save his people. Szarok is strange and beautiful, like a flower that blooms only in the dark. She shouldn't allow him close, as such a relationship is both alien and forbidden. But through stormy seas and strange lands, she will become stronger than she ever knew.
Why it should be on your radar: There's a new installment in Ann Aguirre's "Razorland" series, which is a New York Times bestselling dystopia (with zombies and more!).