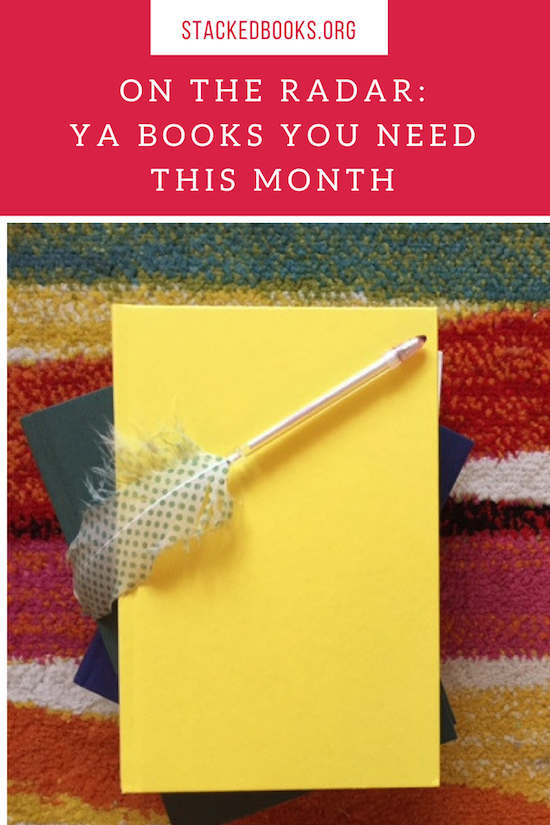 "On The Radar" is a monthly series meant to highlight between 9 and 12 books per month to fit a budget of roughly $300 or less. These lists are curated from a larger spreadsheet I keep with a running list of titles hitting shelves and are meant to reflect not only the big books coming out from authors readers know and love, but it's also meant to showcase some of the titles that have hit my radar through review copies, publicity blasts, or because they're titles that might otherwise not be readily seen or picked up through those traditional avenues. It's part science and part art.
This month,  I've picked 12 titles. A number of these are from well-known authors and/or entries into popular series, and a number are from authors whose reputations are either long-lasting or ever-growing (how are those for vague and specific definitions?). I also wanted to include a few titles that might be easier to overlook because of smaller budgets or publicity plans but that would certainly be important additions to a library or classroom collection.
Book descriptions come from Goodreads and reasons for putting on your radar are mine and mine alone! Titles are alphabetical, with pub dates beside them.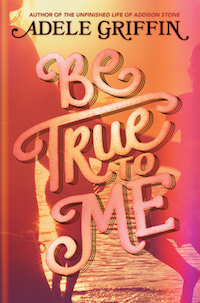 Be True To Me by Adele Griffin (June 13)
It's the summer of 1976 on Fire Island, where feathered hair and the Bicentennial celebration reign. Jean, a sometimes cruel, often insecure, and always envious rich girl, is accustomed to living in her glamorous older sister's shadow. So when Gil Burke, a handsome newcomer with uncertain ties to one of the most powerful families in the exclusive enclave of Sunken Haven, notices Jean—not her sister—Jean is smitten. Then Fritz, a girl from outside the gilded gates who humiliated Jean in the Island's tennis championship last year, falls for Gil herself. Soon the girls are competing for much more than a tennis trophy, with higher stakes than either of them can imagine.
Told through the alternating perspectives of Jean and Fritz, as they experience feeling like an outsider and first love.
Why it should be on your radar: Adele Griffin has been writing YA for decades, and a new book from her is a new book worth your shelf space. This one's a summer-set romance in 1976 on Fire Island and the setting is so fantastically rendered.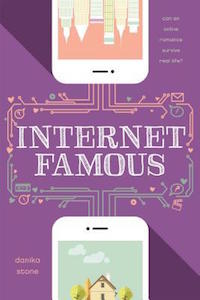 Internet Famous by Danika Stone (June 6)
High school senior and internet sensation Madison Nakama seems to have it all: a happy family, good grades, and a massive online following for her pop-culture blog. But when her mother suddenly abandons the family, Madi finds herself struggling to keep up with all of her commitments.
Fandom to the rescue! As her online fans band together to help, an online/offline flirtation sparks with Laurent, a French exchange student. Their internet romance—played out in the comments section of her MadLibs blog—attracts the attention of an internet troll who threatens the separation of Madi's real and online personas. With her carefully constructed life unraveling, Madi must uncover the hacker's identity before he can do any more damage, or risk losing the people she loves the most… Laurent included.
Why it should be on your radar: Light-hearted fandom-themed novels will be popular for a while. Stone's first book earned a lot of raves, and I suspect the same will happen here.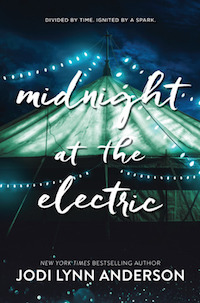 Midnight at the Electric by Jodi Lynn Anderson (June 13)
Kansas, 2065 Adri has been handpicked to live on Mars. But weeks before Launch, she discovers the journal of a girl who lived in her house over a hundred years ago, and is immediately drawn into the mystery surrounding her fate. While Adri knows she must focus on the mission ahead, she becomes captivated by a life that's been lost in time…and how it might be inextricably tied to her own.
Oklahoma, 1934 Amidst the fear and uncertainty of the Dust Bowl, Catherine longs for the immortality promised by a professor at a traveling show called The Electric. But as her family's situation becomes more dire — and the suffocating dust threatens her sister's life — Catherine must find the courage to sacrifice everything she loves in order to save the one person she loves most.
England, 1919 In the recovery following World War One, Lenore tries to come to terms with her grief for her brother, a fallen British soldier, and plans to sail to America in pursuit of a childhood friend. But even if she makes it that far, will her friend be the person she remembers, and the one who can bring her back to herself?
While their stories spans thousands of miles and multiple generations, Lenore, Catherine, and Adri's fates are entwined in ways both heartbreaking and hopeful.
Why it should be on your radar: I received a number of review copies of this one, which leads me to believe it's a big push title. It looks unique and fresh, which only helps.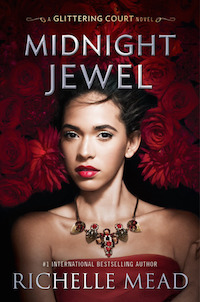 Midnight Jewel by Richelle Mead (June 27)
A refugee of war, Mira was cast out of her home country and thrust into another, where the conditions were inhospitable at best. In a life-altering twist of fate, she is given the chance to escape once more, and she takes it, joining the Glittering Court.
Both a school and a business venture, the Glittering Court is designed to transform impoverished girls into upper-class ladies who appear destined for powerful and wealthy marriages in the New World. There, Mira finds herself subjected to persecution, not only from her fellow Glittering Court jewels, but from her suitors, as well—men she would potentially be expected to give her life to.
By day, she goes through the motions, learning the etiquette and customs that will help to earn her anonymity, even making a couple true friends in the process, the forthright ladies' maid Adelaide and the ambitious laundress Tamsin. But by night, Mira hatches a different plan entirely—one that, if exposed, could get her hanged in the highest court of Adoria.
MIDNIGHT JEWEL is the extraordinary story of a girl with few options who courageously forges a new path, finding love, passion, lifelong friendships, and maybe even a way to freedom.
Why it should be on your radar: It's the second book in Richelle Mead's new "Glittering Court" series.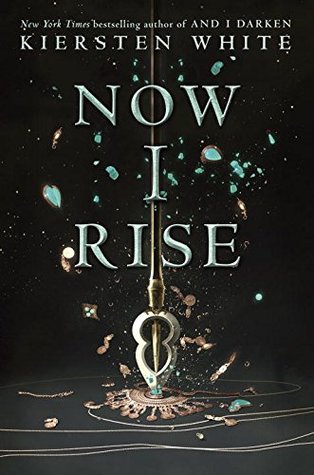 Now I Rise by Kiersten White (June 27)
Lada Dracul has no allies. No throne. All she has is what she's always had: herself. After failing to secure the Wallachian throne, Lada is out to punish anyone who dares to cross her blood-strewn path. Filled with a white-hot rage, she storms the countryside with her men, accompanied by her childhood friend Bogdan, terrorizing the land. But brute force isn't getting Lada what she wants. And thinking of Mehmed brings little comfort to her thorny heart. There's no time to wonder whether he still thinks about her, even loves her. She left him before he could leave her.
What Lada needs is her younger brother Radu's subtlety and skill. But Mehmed has sent him to Constantinople—and it's no diplomatic mission. Mehmed wants control of the city, and Radu has earned an unwanted place as a double-crossing spy behind enemy lines. Radu longs for his sister's fierce confidence—but for the first time in his life, he rejects her unexpected plea for help. Torn between loyalties to faith, to the Ottomans, and to Mehmed, he knows he owes Lada nothing. If she dies, he could never forgive himself—but if he fails in Constantinople, will Mehmed ever forgive him?
As nations fall around them, the Dracul siblings must decide: what will they sacrifice to fulfill their destinies? Empires will topple, thrones will be won . . . and souls will be lost.
Why it should be on your radar: The next book in Kiersten White's duology. Her books will always be must-buys for libraries, since she remains wildly popular. This series has also received some good critical acclaim.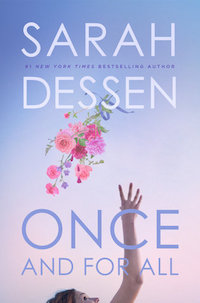 Once and For All by Sarah Dessen (June 6)
Louna, daughter of famed wedding planner Natalie Barrett, has seen every sort of wedding: on the beach, at historic mansions, in fancy hotels and clubs. Perhaps that's why she's cynical about happily-ever-after endings, especially since her own first love ended tragically. When Louna meets charming, happy-go-lucky serial dater Ambrose, she holds him at arm's length. But Ambrose isn't about to be discouraged, now that he's met the one girl he really wants.
Why it should be on your radar: A new Sarah Dessen is always radar-worthy.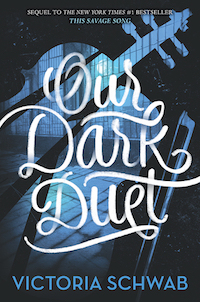 Our Dark Duet by Victoria Schwab (June 13)
Kate Harker is a girl who isn't afraid of the dark. She's a girl who hunts monsters. And she's good at it. August Flynn is a monster who can never be human, no matter how much he once yearned for it. He's a monster with a part to play. And he will play it, no matter the cost.
Nearly six months after Kate and August were first thrown together, the war between the monsters and the humans is terrifying reality. In Verity, August has become the leader he never wished to be, and in Prosperity, Kate has become the ruthless hunter she knew she could be. When a new monster emerges from the shadows—one who feeds on chaos and brings out its victim's inner demons—it lures Kate home, where she finds more than she bargained for. She'll face a monster she thought she killed, a boy she thought she knew, and a demon all her own.
Why it should be on your radar: The second of two books in Schwab's duology will satisfy fans of the series and Schwab's work more broadly. The first book is in paperback, so if you don't already own it, pick it up — it was a New York Times bestseller, though, so I suspect it's already on shelves or in the hands of hungry readers.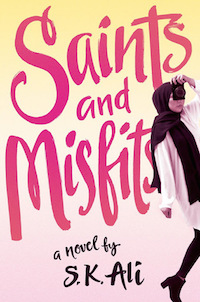 Saints & Misfits by SK Ali (June 13)
Saints and Misfits is an unforgettable debut novel that feels like a modern day My So-Called Life…starring a Muslim teen.
How much can you tell about a person just by looking at them?
Janna Yusuf knows a lot of people can't figure out what to make of her…an Arab Indian-American hijabi teenager who is a Flannery O'Connor obsessed book nerd, aspiring photographer, and sometime graphic novelist is not exactly easy to put into a box.
And Janna suddenly finds herself caring what people think. Or at least what a certain boy named Jeremy thinks. Not that she would ever date him—Muslim girls don't date. Or they shouldn't date. Or won't? Janna is still working all this out.
While her heart might be leading her in one direction, her mind is spinning in others. She is trying to decide what kind of person she wants to be, and what it means to be a saint, a misfit, or a monster. Except she knows a monster…one who happens to be parading around as a saint…Will she be the one to call him out on it? What will people in her tightknit Muslim community think of her then?
Why it should be on your radar: Every single thing about the description sounds great and the cover is outstanding.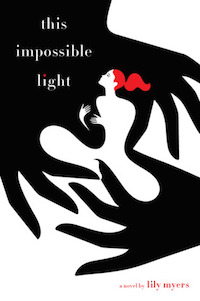 This Impossible Light by Lily Myers (June 6)
Sixteen-year-old Ivy's world is in flux. Her dad has moved out, her mother is withdrawn, her brother is off at college, and her best friend, Anna, has grown distant. Worst of all, Ivy's body won t stop expanding. She's getting taller and curvier, with no end in sight. Even her beloved math class offers no clear solution to the imbalanced equation that has become Ivy s life.
Everything feels off-kilter until a skipped meal leads to a boost in confidence and reminds Ivy that her life is her own. If Ivy can just limit what she eats the way her mother seems to she can stop herself from growing, focus on the upcoming math competition, and reclaim control of her life. But when her disordered eating leads to missed opportunities and a devastating health scare, Ivy realizes that she must weigh her mother's issues against her own, and discover what it means to be a part of and apart from her family.
Why it should be on your radar: Lily is maybe best known for her viral slam poem "Shrinking Woman," and I have been eagerly awaiting this novel from her for what feels like years. It's a novel in verse, has earned some critical acclaim already, and it's comped to Laurie Halse Anderson and Ellen Hopkins. One for your readers who like hard hitting contemporary YA.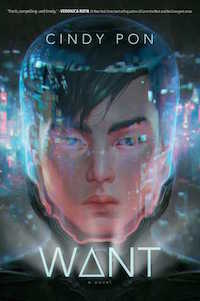 Want by Cindy Pon (June 13)
Jason Zhou survives in a divided society where the elite use their wealth to buy longer lives. The rich wear special suits, protecting them from the pollution and viruses that plague the city, while those without suffer illness and early deaths. Frustrated by his city's corruption and still grieving the loss of his mother who died as a result of it, Zhou is determined to change things, no matter the cost.
With the help of his friends, Zhou infiltrates the lives of the wealthy in hopes of destroying the international Jin Corporation from within. Jin Corp not only manufactures the special suits the rich rely on, but they may also be manufacturing the pollution that makes them necessary.
Yet the deeper Zhou delves into this new world of excess and wealth, the more muddled his plans become. And against his better judgment, Zhou finds himself falling for Daiyu, the daughter of Jin Corp's CEO. Can Zhou save his city without compromising who he is, or destroying his own heart?
Why it should be on your radar: An inclusive scifi adventure duology by an author that many readers may be familiar with? It's going to do well, and that cover is going to do the book some favors, too.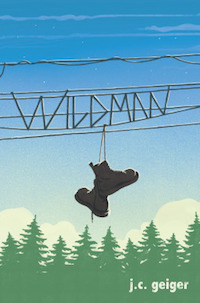 Wildman by JC Geiger (June 6)
Lance Hendricks is homeward bound, four hundred highway miles from the best night of his life. There's an epic graduation party brewing, his girlfriend will be there, and they've got a private bedroom with their names on it. When his '93 Buick breaks down in the middle of nowhere, Lance is sure he'll be back on the road in no time. After all, he's the high school valedictorian. First chair trumpet player. Scholarship winner. Nothing can stop Lance Hendricks.
But afternoon turns to night, and Lance ends up stranded at the Trainsong Motel. The place feels ominous, even before there's a terrible car wreck outside his room. When Lance rushes out to help, the townies take notice. They call him Wildman, and an intriguing local girl asks him to join in their nighttime adventures. He begins to live up to his new name. As one day blurs into the next, Lance finds himself in a bar fight, jumping a train, avoiding the police. Drifting farther from home and closer to a girl who makes him feel a way he's never felt before—like himself.
Why it should be on your radar: I don't believe I've ever received as many review copies or promo emails about a contemporary debut novel in the years I've been doing this. It's mind boggling how many showed up. This is obviously a huge push title.