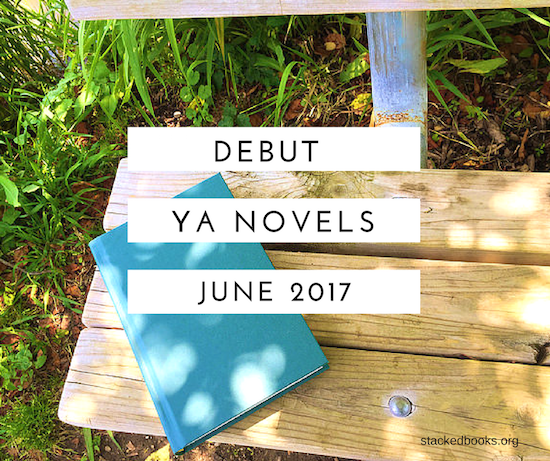 It's time for another round-up of debut YA novels of the month — here's what we've got for June.
This round-up includes debut novels, where "debut" is in its purest definition. These are first-time books by first-time authors. I'm not including books by authors who are using or have used a pseudonym in the past or those who have written in other categories (adult, middle grade, etc.) in the past. Authors who have self-published are not included here either.
All descriptions are from Goodreads, unless otherwise noted; I've found Goodreads descriptions to offer better insight to what a book is about over WorldCat. If I'm missing any debuts out in June from traditional publishers — and I should clarify that indie/small presses are okay — let me know in the comments.
As always, not all noted titles included here are necessarily endorsements for those titles. List is arranged alphabetically by title, with pub dates beside them.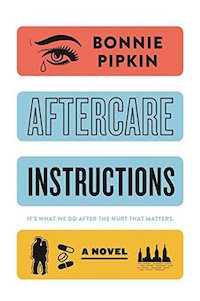 Aftercare Instructions by Bonnie Pipkin (June 27)
"Troubled." That's seventeen-year-old Genesis according to her small New Jersey town. She finds refuge and stability in her relationship with her boyfriend, Peter—until he abandons her at a Planned Parenthood clinic during their appointment to terminate an unwanted pregnancy. The betrayal causes Gen to question everything.
As Gen pushes herself forward to find her new identity without Peter, she must also confront her most painful memories. Through the lens of an ongoing four act play within the novel, the fantasy of their undying love unravels line by line, scene by scene. Digging deeper into her past while exploring the underground theater world of New York City, she rediscovers a long-forgotten dream. But it's when Gen lets go of her history, the one she thinks she knows, that she's finally able to embrace the complicated, chaotic true story of her life, and take center stage.
This powerfully immersive and format-crushing debut follows Gen from dorm rooms to diners to house parties to auditions—and ultimately, right into readers' hearts.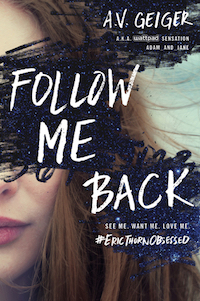 Follow Me Back by A.V. Geiger (June 6)
Tessa Hart's world feels very small. Confined to her bedroom with agoraphobia, her one escape is the online fandom for pop sensation Eric Thorn. When he tweets to his fans, it's like his speaking directly to her…
Eric Thorn is frightened by his obsessive fans. They take their devotion way too far. It doesn't help that his PR team keeps posting to encourage their fantasies.
When a fellow pop star is murdered at the hands of a fan, Eric knows he has to do something to shatter his online image fast—like take down one of his top Twitter followers. But Eric's plan to troll @TessaHeartsEric unexpectedly evolves into an online relationship deeper than either could have imagined. And when the two arrange to meet IRL, what should have made for the world's best episode of Catfish takes a deadly turn…
Told through tweets, direct messages, and police transcripts.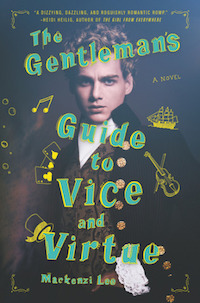 The Gentleman's Guide to Vice and Virtue by Mackenzi Lee (June 27)
An unforgettable tale of two friends on their Grand Tour of 18th-century Europe who stumble upon a magical artifact that leads them from Paris to Venice in a dangerous manhunt, fighting pirates, highwaymen, and their feelings for each other along the way.
Henry "Monty" Montague was born and bred to be a gentleman, but he was never one to be tamed. The finest boarding schools in England and the constant disapproval of his father haven't been able to curb any of his roguish passions—not for gambling halls, late nights spent with a bottle of spirits, or waking up in the arms of women or men.
But as Monty embarks on his grand tour of Europe, his quest for a life filled with pleasure and vice is in danger of coming to an end. Not only does his father expect him to take over the family's estate upon his return, but Monty is also nursing an impossible crush on his best friend and traveling companion, Percy.
Still it isn't in Monty's nature to give up. Even with his younger sister, Felicity, in tow, he vows to make this yearlong escapade one last hedonistic hurrah and flirt with Percy from Paris to Rome. But when one of Monty's reckless decisions turns their trip abroad into a harrowing manhunt that spans across Europe, it calls into question everything he knows, including his relationship with the boy he adores.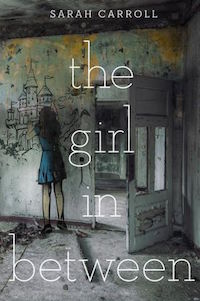 The Girl In Between by Sarah Carroll (June 20)
I'm invisible. Ma says I'm supposed to be so the Authorities don't get me. She goes out into the streets almost every day but I'm not allowed. I've got to stay inside the mill so they don't see me.
In an old, abandoned mill, a girl and her ma take shelter from their memories of life on the streets, and watch the busy world go by. The girl calls it the Castle because it's the biggest place they've ever stayed, a home of her own like no other. The windows are boarded up and the floorboards are falling in, but for her neither of those things matter.
Then developers show up, and it's clear that that their lives are about to change forever. Desperate to save their refuge from the Authorities and her mother from her own personal demons, the girl seeks out the ghosts of the mill. And with only Caretaker the old man who's slept outside the mill for decades around to answer her questions, she begins to wonder what kind of ghosts are haunting both the mill and her mother.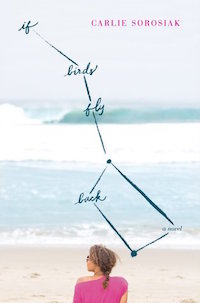 If Birds Fly Back by Carlie Sorosiak (June 27)
Linny has been fascinated by disappearances, ever since her sister Grace ran away in the middle of the night without saying goodbye.
Sebastian can tell you how many galaxies there are, and knows how much plutonium weighs. But the one thing he can't figure out is the identity of his birth father.
They've never met, but Linny and Sebastian have one thing in common: an obsession with famous novelist and filmmaker Alvaro Herrera, who went missing three years ago and has just reappeared. As they learn more about the mystery of Alvaro, Linny and Sebastian uncover the answers they've been searching for.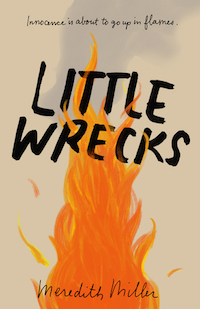 Little Wrecks by Meredith Miller (June 13)
Ruth, Magda, and Isabel are different from everyone else. They can see beneath the seemingly perfect, cookie-cutter exterior of their small town of Highbone, Long Island. They know that below the surface, each house is filled with secrets, indifference, and violence.
These girls refuse to become willing participants of these fake lives. Instead, they are determined to fight every condescending comment, every unwelcome touch, and every lie they've been told.
When the opportunity to commit the perfect crime appears, the girls finally start to see their way out of Highbone. But for the first time, Ruth, Magda, and Isabel are keeping secrets from each other. As they drift apart, the weight of reality starts to set in. These girls can't save each other. They might not even be able to save themselves.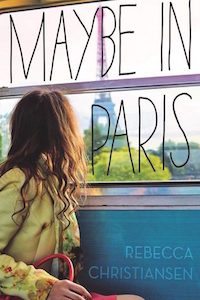 Maybe in Paris by Rebecca Christiansen (June 20)
Keira Braidwood lands in Paris with her autistic brother, Levi, and high hopes. Levi has just survived a suicide attempt and months in the psych ward—he's ready for a dose of the wider world. Unlike their helicopter mom and the doctors who hover over Levi, Keira doesn't think Levi's certifiable. He's just . . . quirky. Always has been.
Those quirks quickly begin to spoil the trip. Keira wants to traipse all over Europe; Levi barely wants to leave their grubby hotel room. She wants to dine on the world's cuisine; he only wants fast food. Levi is one giant temper tantrum, and Keira's ready to pull out her own hair.
She finally finds the adventure she craves in Gable, a hot Scottish bass player, but while Keira flirts in the Paris Catacombs, Levi's mental health breaks. He disappears from their hotel room and Keira realizes, too late, that her brother is sicker than she was willing to believe. To bring him home safe, Keira must tear down the wall that Levi's sickness and her own guilt have built between them.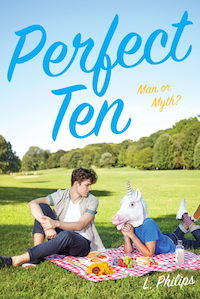 Perfect Ten by L. Philips (June 6)
It's been two years since Sam broke up with the only other eligible gay guy in his high school, so to say he's been going through a romantic drought is the understatement of the decade. But when Meg, his ex-Catholic-turned-Wiccan best friend, suggests performing a love spell, Sam is just desperate enough to try. He crafts a list of ten traits he wants in a boyfriend and burns it in a cemetery at midnight on Friday the 13th.
Enter three seemingly perfect guys, all in pursuit of Sam. There's Gus, the suave French exchange student; Jamie, the sweet and shy artist; and Travis, the guitar-playing tattooed enigma. Even Sam's ex-boyfriend Landon might want another chance.
But does a Perfect Ten even exist? Find out in this delectable coming-of-age romcom with just a touch of magic.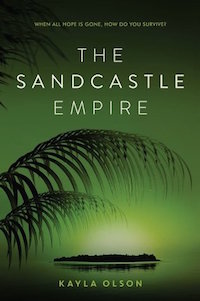 The Sandcastle Empire by Kayla Olson (June 6)
Before the war, Eden's life was easy—air conditioning, ice cream, long days at the beach. Then the revolution happened, and everything changed.
Now a powerful group called the Wolfpack controls the earth and its resources. Eden has lost everything to them. They killed her family and her friends, destroyed her home, and imprisoned her. But Eden refuses to die by their hands. She knows the coordinates to the only neutral ground left in the world, a place called Sanctuary Island, and she is desperate to escape to its shores.
Eden finally reaches the island and meets others resistant to the Wolves—but the solace is short-lived when one of Eden's new friends goes missing. Braving the jungle in search of their lost ally, they quickly discover Sanctuary is filled with lethal traps and an enemy they never expected.
This island might be deadlier than the world Eden left behind, but surviving it is the only thing that stands between her and freedom.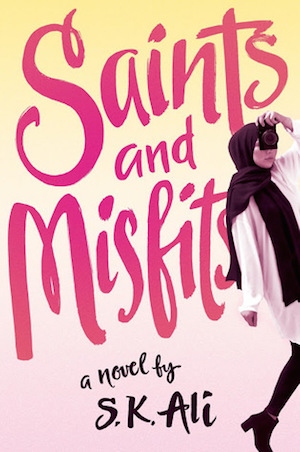 Saints and Misfits by S. K. Ali (June 13)
How much can you tell about a person just by looking at them?
Janna Yusuf knows a lot of people can't figure out what to make of her…an Arab Indian-American hijabi teenager who is a Flannery O'Connor obsessed book nerd, aspiring photographer, and sometime graphic novelist is not exactly easy to put into a box.
And Janna suddenly finds herself caring what people think. Or at least what a certain boy named Jeremy thinks. Not that she would ever date him—Muslim girls don't date. Or they shouldn't date. Or won't? Janna is still working all this out.
While her heart might be leading her in one direction, her mind is spinning in others. She is trying to decide what kind of person she wants to be, and what it means to be a saint, a misfit, or a monster. Except she knows a monster…one who happens to be parading around as a saint…Will she be the one to call him out on it? What will people in her tightknit Muslim community think of her then?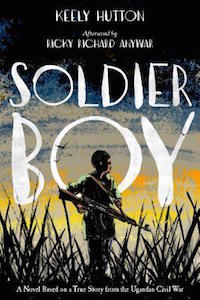 Soldier Boy by Keely Hutton (June 13)
Soldier Boy begins with the story of Ricky Richard Anywar, abducted at age fourteen in 1989 to fight with Joseph Kony's rebel army in Uganda's decades-long civil war. Ricky is trained, armed, and forced to fight government soldiers alongside his brutal kidnappers, but never stops dreaming of escape.
The story continues twenty years later, with a fictionalized character named Samuel, representative of the thousands of child soldiers Ricky eventually helped rehabilitate as founder of the internationally acclaimed charity Friends of Orphans.
Working closely with Ricky himself, debut author Keely Hutton has written an eye-opening book about a boy's unbreakable spirit and indomitable courage in the face of unimaginable horror.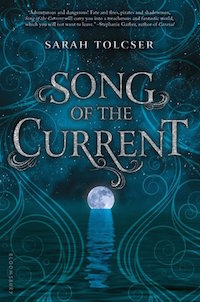 Song of the Current by Sarah Tolcser (June 6)
Caroline Oresteia is destined for the river. For generations, her family has been called by the river god, who has guided their wherries on countless voyages throughout the Riverlands. At seventeen, Caro has spent years listening to the water, ready to meet her fate. But the river god hasn't spoken her name yet—and if he hasn't by now, there's a chance he never will.
Caro decides to take her future into her own hands when her father is arrested for refusing to transport a mysterious crate. By agreeing to deliver it in exchange for his release, Caro finds herself caught in a web of politics and lies, with dangerous pirates after the cargo—an arrogant courier with a secret—and without the river god to help her. With so much at stake, Caro must choose between the life she always wanted and the one she never could have imagined for herself.
Welcome to the Slipstream by Natalka Burian (June 6)
Like a grown-up Eloise from the picture book, the main character, Van, lives in an upscale casino in glitzy Las Vegas, giving readers entree into a crazy world that few ever get to see
Based on real life events witnessed by the author, a harrowing look at the dangers of self-help cults that promise insight and instead deliver destruction
With her mother, a brilliant businesswoman with fragile mental health, Van arrives in Las Vegas at the Silver Saddle casino, where Alex, a college student, is assigned to "babysit" her. Van is used to having to land on her feet, because her mother and her surrogate grandmother move from city to city all the time like corporate gypsies, but Alex introduces Van, a talented musician, to a group where her guitar skills may shine. But just as she's about to play her first gig, her mother is lured in by a con man promising a "vision quest" in Arizona, and Van must go on the road to find and save her mom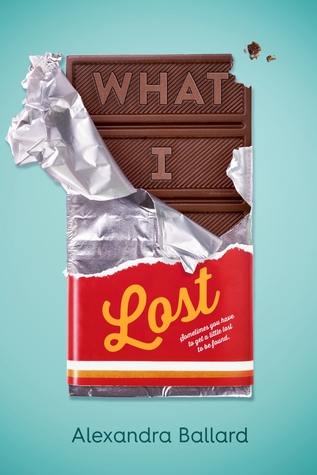 What I Lost by Alexandra Ballard (June 6)
What sixteen-year-old Elizabeth has lost so far: forty pounds, four jean sizes, a boyfriend, and her peace of mind. As a result, she's finally a size zero. She's also the newest resident at Wallingfield, a treatment center for girls like her—girls with eating disorders. Elizabeth is determined to endure the program so she can go back home, where she plans to start restricting her food intake again.She's pretty sure her mom, who has her own size-zero obsession, needs treatment as much as she does. Maybe even more. Then Elizabeth begins receiving mysterious packages. Are they from her ex-boyfriend, a secret admirer, or someone playing a cruel trick?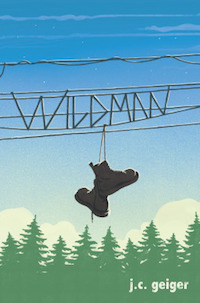 Wildman by J.C. Geiger (June 6)
Lance Hendricks is homeward bound, four hundred highway miles from the best night of his life. There's an epic graduation party brewing, his girlfriend will be there, and they've got a private bedroom with their names on it. When his '93 Buick breaks down in the middle of nowhere, Lance is sure he'll be back on the road in no time. After all, he's the high school valedictorian. First chair trumpet player. Scholarship winner. Nothing can stop Lance Hendricks.
But afternoon turns to night, and Lance ends up stranded at the Trainsong Motel. The place feels ominous, even before there's a terrible car wreck outside his room. When Lance rushes out to help, the townies take notice. They call him Wildman, and an intriguing local girl asks him to join in their nighttime adventures. He begins to live up to his new name. As one day blurs into the next, Lance finds himself in a bar fight, jumping a train, avoiding the police. Drifting farther from home and closer to a girl who makes him feel a way he's never felt before—like himself.