Today, February 1, is World Hijab Day. According to the Council on American-Islamic Relations (CAIR), today is the day "set aside to reaffirm a Muslim's woman's right to wear the religious garb." Yesterday was also Texas Muslim Capitol Day, a day for Muslim Texans to visit the Capitol to learn about the Texas political process and to advocate for themselves. This day is usually met with protests; this year, the small protests were drowned out by a human shield of mostly non-Muslim supporters. It's in that spirit of celebration that I donated to CAIR this month.
Of course, those aren't the only reasons. Not only must Muslim women in this country fight for the basic right to wear what they want, Muslims (and others caught in the cross-hairs of the executive order) are now faced with a fight to simply be in the United States – green card holders, refugees, brothers and sisters and parents and children. The ACLU has a powerful piece covering "some of the human misery" that has occurred as a result of this unlawful, unconstitutional executive order.
Perhaps more than anything else that has happened since inauguration day, this feels most like a betrayal of American principles. Things like this have happened before, but we always, always hope that they will never happen again. We hope that we will be ones to stop it from happening again. To live in such times where they do is heartbreaking – and a call to action.
CAIR has filed a lawsuit challenging the constitutionality of the executive order. I hope my donation goes a small way toward helping them to victory. If you have the means and haven't yet made a donation for February, I urge you to donate to CAIR.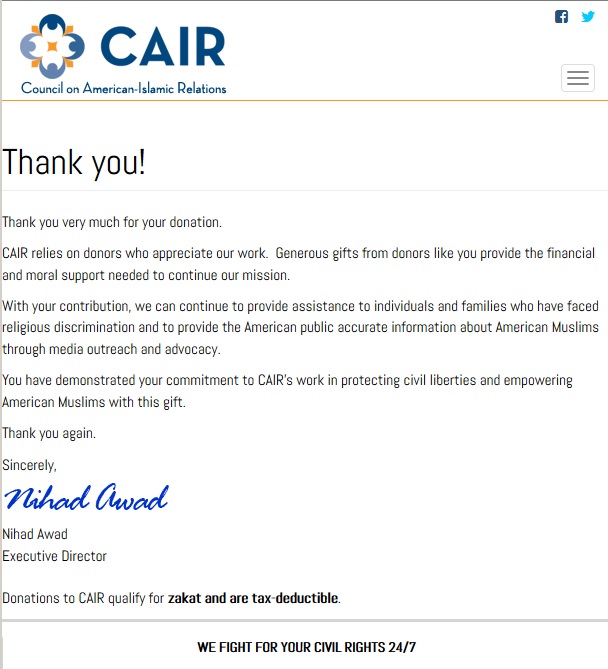 Below are a few recommended books featuring Muslim kids and teens. Now would be a great time for a display. Kelly's piece on refugees from 2015 is also worth revisiting. Descriptions are from WorldCat and links lead to our reviews or Goodreads.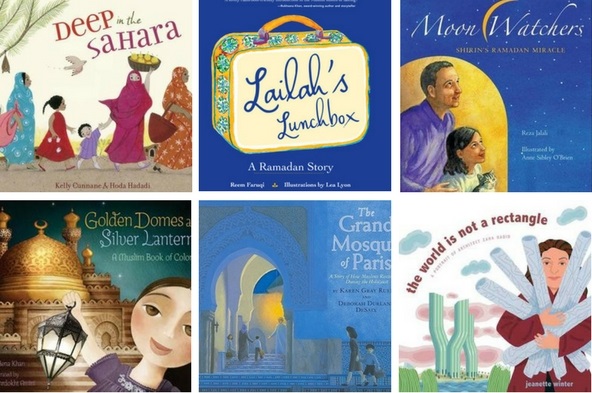 Picture Books
Deep in the Sahara by Kelly Cunnane
Lailah's Lunchbox by Reem Faruqi
Moon Watchers: Shirin's Ramadan Miracle by Reza Jalali
Golden Domes and Silver Lanterns by Hena Khan
The Grand Mosque of Paris: A Story of How Muslims Saved Jews During the Holocaust by Karen Gray Ruelle
The World is Not a Rectangle: A Portrait of Architect Zaha Hadid by Jeanette Winter (forthcoming August 2017)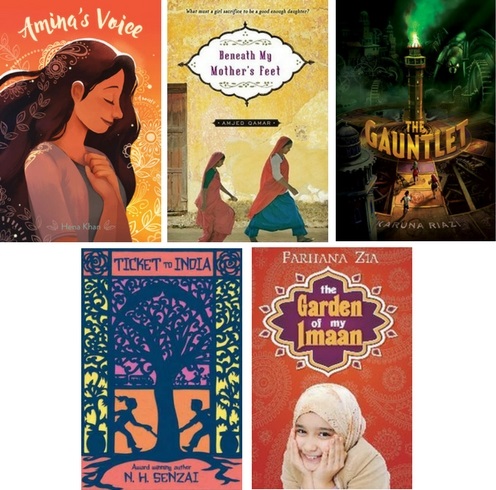 Middle Grade
Amina's Voice by Hena Khan (forthcoming March 2017)
Beneath My Mother's Feet by Amjed Qamar
The Gauntlet by Karuna Riazi (forthcoming March 2017)
Ticket to India by N. H. Senzai
The Garden of My Imaan by Farhana Zia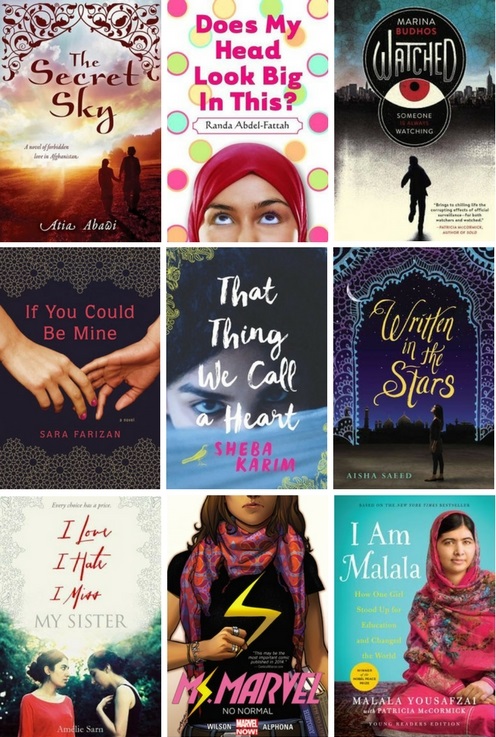 Young Adult
The Secret Sky by Atia Abawi
Does My Head Look Big in This? by Randa Abdel-Fattah
Watched by Marina Budhos
If You Could Be Mine by Sara Farizan
That Thing We Call a Heart by Sheba Karim
Written in the Stars by Aisha Saeed
I Love I Hate I Miss My Sister by Amelie Sarn
Ms. Marvel by G. Willow Wilson (graphic novel)
I Am Malala: How One Girl Stood Up for Education and Changed the World by Malala Yousafzai with Patricia McCormick