I used to do a monthly spotlight here at STACKED highlighting a handful of the YA titles hitting shelves that should be purchased for a library, classroom, or personal collection on a budget. It was my attempt to winnow down the huge list of books publishing each month into a format that was easy to digest and hit both the big, huge releases, as well as some of the quieter ones that deserved attention. I let the series fall away last year, but because of a surge in interest and requests from readers, it's coming back!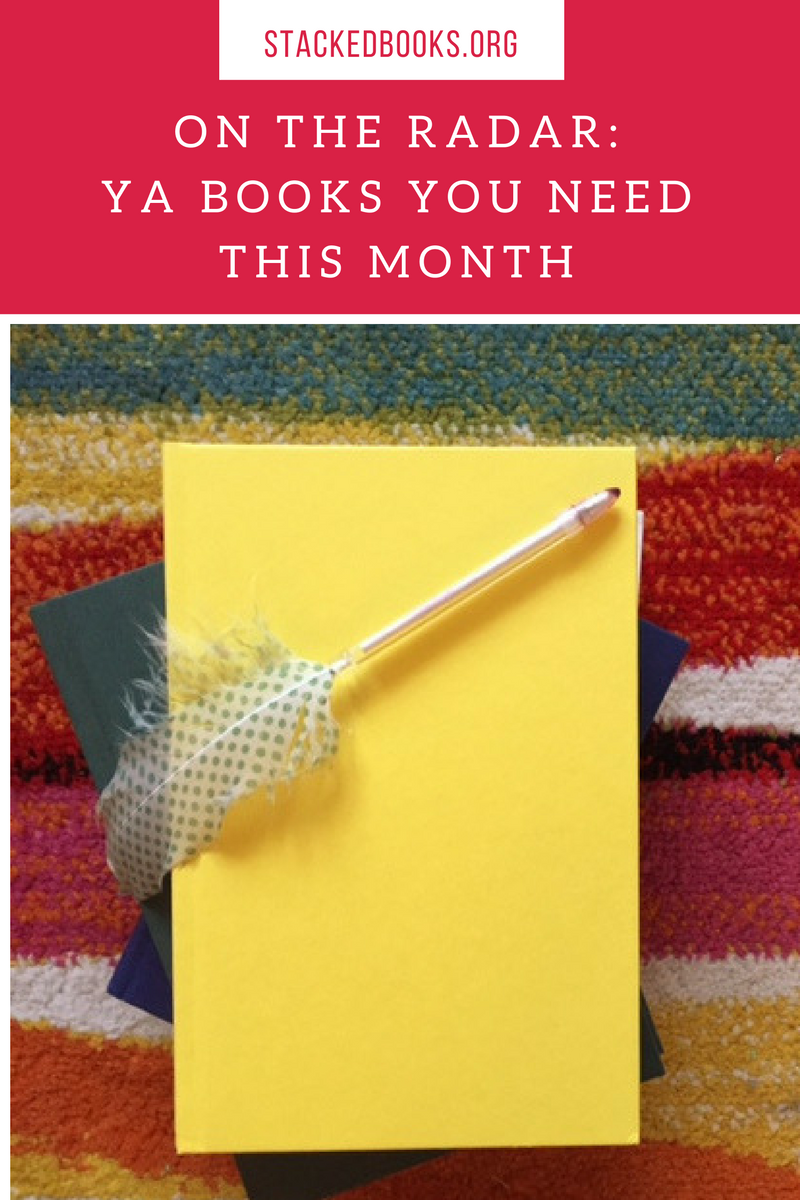 "On The Radar" is a monthly series meant to highlight between 9 and 12 books per month to fit a budget of roughly $300 or less. These lists are curated from a larger spreadsheet I keep with a running list of titles hitting shelves and are meant to reflect not only the big books coming out from authors readers know and love, but it's also meant to showcase some of the titles that have hit my radar through review copies, publicity blasts, or because they're titles that might otherwise not be readily seen or picked up through those traditional avenues. It's part science and part art.
Book descriptions come from Goodreads and reasons for putting on your radar are mine and mine alone!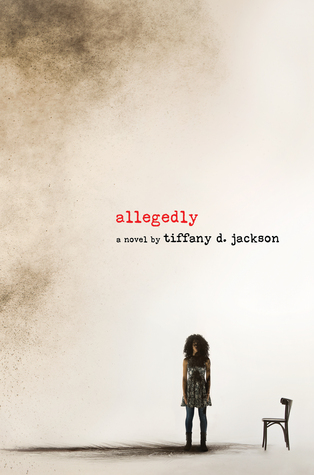 Allegedly by Tiffany D. Jackson
Mary B. Addison killed a baby.
Allegedly. She didn't say much in that first interview with detectives, and the media filled in the only blanks that mattered: A white baby had died while under the care of a church-going black woman and her nine-year-old daughter. The public convicted Mary and the jury made it official. But did she do it? She wouldn't say.
Mary survived six years in baby jail before being dumped in a group home. The house isn't really "home"—no place where you fear for your life can be considered a home. Home is Ted, who she meets on assignment at a nursing home.
There wasn't a point to setting the record straight before, but now she's got Ted—and their unborn child—to think about. When the state threatens to take her baby, Mary must find the voice to fight her past. And her fate lies in the hands of the one person she distrusts the most: her Momma. No one knows the real Momma. But who really knows the real Mary?
Why it should be on your radar: This debut novel by a woman of color is a well-paced, twisty-turny psychological thriller. The main character is a black girl caught up in the juvenile detention system and it wrestles with race, with gender, and so much more.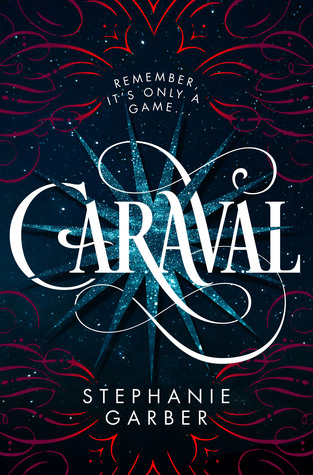 Caraval by Stephanie Garber (first in series)
Scarlett has never left the tiny island where she and her beloved sister, Tella, live with their powerful, and cruel, father. Now Scarlett's father has arranged a marriage for her, and Scarlett thinks her dreams of seeing Caraval, the far-away, once-a-year performance where the audience participates in the show, are over.
But this year, Scarlett's long-dreamt of invitation finally arrives. With the help of a mysterious sailor, Tella whisks Scarlett away to the show. Only, as soon as they arrive, Tella is kidnapped by Caraval's mastermind organizer, Legend. It turns out that this season's Caraval revolves around Tella, and whoever finds her first is the winner.
Scarlett has been told that everything that happens during Caraval is only an elaborate performance. But she nevertheless becomes enmeshed in a game of love, heartbreak, and magic with the other players in the game. And whether Caraval is real or not, she must find Tella before the five nights of the game are over, a dangerous domino effect of consequences is set off, and her sister disappears forever.
Why it should be on your radar: This book has been getting tremendous buzz and was a YA Buzz title at BEA last year. I've read some comps to The Night Circus and suspect that fantasy lovers will eat this one up. First in a series by a debut author.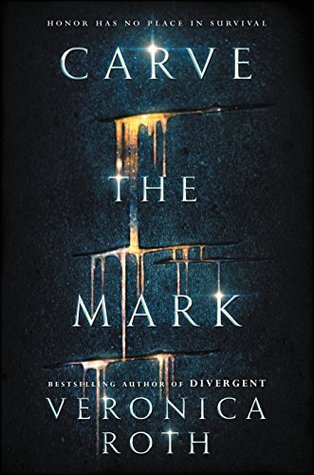 Carve The Mark by Veronica Roth (first in a duology)
On a planet where violence and vengeance rule, in a galaxy where some are favored by fate, everyone develops a currentgift, a unique power meant to shape the future. While most benefit from their currentgifts, Akos and Cyra do not—their gifts make them vulnerable to others' control. Can they reclaim their gifts, their fates, and their lives, and reset the balance of power in this world?
Cyra is the sister of the brutal tyrant who rules the Shotet people. Cyra's currentgift gives her pain and power—something her brother exploits, using her to torture his enemies. But Cyra is much more than just a blade in her brother's hand: she is resilient, quick on her feet, and smarter than he knows.
Akos is from the peace-loving nation of Thuvhe, and his loyalty to his family is limitless. Though protected by his unusual currentgift, once Akos and his brother are captured by enemy Shotet soldiers, Akos is desperate to get his brother out alive—no matter what the cost. When Akos is thrust into Cyra's world, the enmity between their countries and families seems insurmountable. They must decide to help each other to survive—or to destroy one another.
Why it should be on your radar: Veronica Roth burst onto the YA scene with her "Divergent" trilogy, and this is the first in her new series. It has a huge marketing budget, but it should do well by author reputation alone. Worth noting that some readers have expressed concerns about the trope of the dark-skinned aggressor in this book, so don't be surprised if readers or reviews bring that up.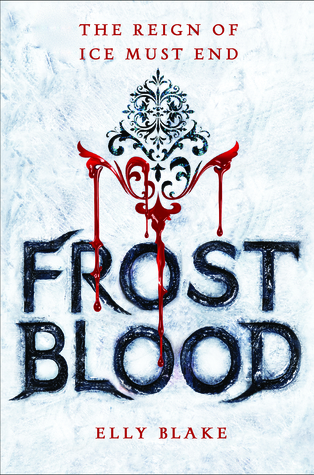 Frostblood by Elly Blake (first in a series)
Seventeen-year-old Ruby is a fireblood who must hide her powers of heat and flame from the cruel frostblood ruling class that wants to destroy all that are left of her kind. So when her mother is killed for protecting her and rebel frostbloods demand her help to kill their rampaging king, she agrees. But Ruby's powers are unpredictable, and she's not sure she's willing to let the rebels and an infuriating (yet irresistible) young man called Arcus use her as their weapon.
All she wants is revenge, but before they can take action, Ruby is captured and forced to take part in the king's tournaments that pit fireblood prisoners against frostblood champions. Now she has only one chance to destroy the maniacal ruler who has taken everything from her and from the icy young man she has come to love.
Why it should be on your radar: I received a number of review copies of this one and a very early finished copy, as well. Something says to me it'll be popular and hit many radars — it's the first in a new fantasy trilogy by a debut author.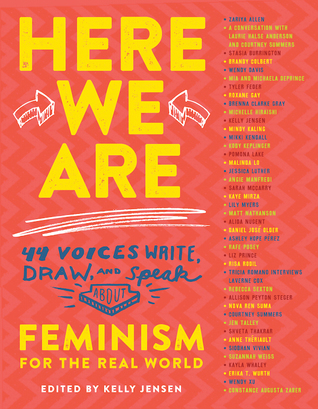 Here We Are: Feminism For The Real World edited by Kelly Jensen
Let's get the feminist party started!
Here We Are is a scrapbook-style teen guide to understanding what it really means to be a feminist. It's packed with essays, lists, poems, comics, and illustrations from a diverse range of voices, including TV, film, and pop-culture celebrities and public figures such as ballet dancer Michaela DePrince and her sister Mia, politician Wendy Davis, as well as popular YA authors like Nova Ren Suma, Malinda Lo, Brandy Colbert, Courtney Summers, and many more. Altogether, the book features more than forty-four pieces, with an eight-page insert of full-color illustrations.
Here We Are is a response to lively discussions about the true meaning of feminism on social media and across popular culture and is an invitation to one of the most important, life-changing, and exciting parties around.
Why it should be on your radar: Even if I were not the editor, I'd want this book on my radar because it's topically relevant and the voices represented in this book mirror and window the voices that teen readers need. Also, it's already earned four starred reviews so far from trade journals (Kirkus, SLJ, Booklist, and Publishers Weekly).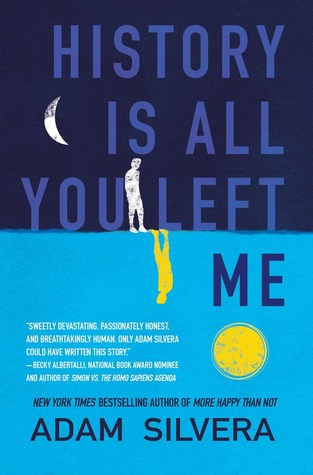 History Is All You Left Me by Adam Silvera
When Griffin's first love and ex-boyfriend, Theo, dies in a drowning accident, his universe implodes. Even though Theo had moved to California for college and started seeing Jackson, Griffin never doubted Theo would come back to him when the time was right. But now, the future he's been imagining for himself has gone far off course.
To make things worse, the only person who truly understands his heartache is Jackson. But no matter how much they open up to each other, Griffin's downward spiral continues. He's losing himself in his obsessive compulsions and destructive choices, and the secrets he's been keeping are tearing him apart.
If Griffin is ever to rebuild his future, he must first confront his history, every last heartbreaking piece in the puzzle of his life.
Why it should be on your radar: Silvera's first novel, More Happy Than Not, earned great readership and acclaim, and already, his sophomore effort has earned a pile of starred reviews and praise. This queer romance tackles not just sexuality but also mental illness. Silvera is a male author of color.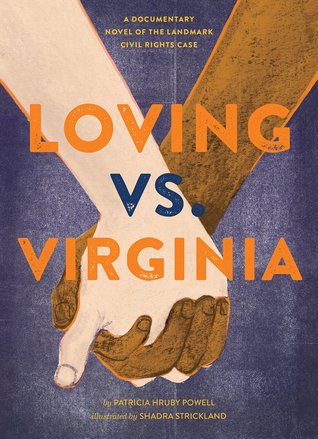 Loving Vs. Virginia: A Documentary Novel of The Landmark Civil Rights Case by Patricia Hruby Powell and Shandra Strickland
From acclaimed author Patricia Hruby Powell comes the story of a landmark civil rights case, told in spare and gorgeous verse.
In 1955, in Caroline County, Virginia, amidst segregation and prejudice, injustice and cruelty, two teenagers fell in love. Their life together broke the law, but their determination would change it. Richard and Mildred Loving were at the heart of a Supreme Court case that legalized marriage between races, and a story of the devoted couple who faced discrimination, fought it, and won.
Why this should be on your radar: Though this is a novel, it's based entirely in the true story of Loving vs. Virginia and how the case helped change miscegenation laws in the United States. Though Hruby Powell is not a woman of color, she worked with primary sources (aka, people) to write this book, and it's evident in how the story is rendered and researched. This isn't ancient history and teen readers will be blown away to know how this era of racism was around during their parents' era. The illustrations throughout add even more heart and power to the story, as does the unique documentary/verse format.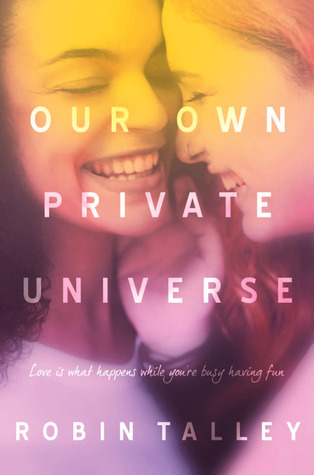 Our Own Private Universe by Robin Talley
Fifteen-year-old Aki Hunter knows she's bisexual, but up until now she's only dated guys—and her best friend, Lori, is the only person she's out to.
When she and Lori set off on a four-week youth-group mission trip in a small Mexican town, it never crosses Aki's mind that there might be anyone in the group she'd be interested in dating. But that all goes out the window when Aki meets Christa.
Why it should be on your radar: It's a bisexual main character who is a person of color (the cover being pink-hued the way it is doesn't make that as obvious as it could) and Talley's growth as a voice in YA continues to show. There aren't enough contemporary queer romances, and this one would be a solid choice. I've not read this one yet, but I've been told there's sex on the page and that will be a big bonus for not just the YA world, but for readers who are eager to see that sort of honest and unashamed representation.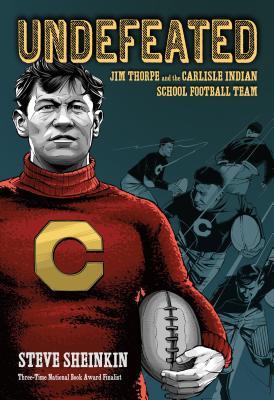 Undefeated: Jim Thorpe and the Carlisle Indian School Football Team by Steve Sheinkin
America's favorite sport and Native American history collide in this thrilling true story about one of the nation's greatest football teams.
When superstar athlete Jim Thorpe and football legend Pop Warner met in 1904 at the Carlisle Indian Industrial School in Pennsylvania, they forged one of the winningest teams in American football history. Called "the team that invented football," they took on the best opponents of their day, defeating much more privileged schools such as Harvard and the Army in a series of breathtakingly close calls, genius plays, and bone-crushing hard work.
But this is not just an underdog story. It's an unflinching look at the persecution of Native Americans and its intersection with the beginning of one of the most beloved—and exploitative—pastimes in America.
Why it should be on your radar: Steve Sheinkin is a master of young adult nonfiction, and this title takes on so many intersections of social and cultural history that teen readers will be eager to pick it up for recreational reading. It's a football story as much as a story about Native Americans.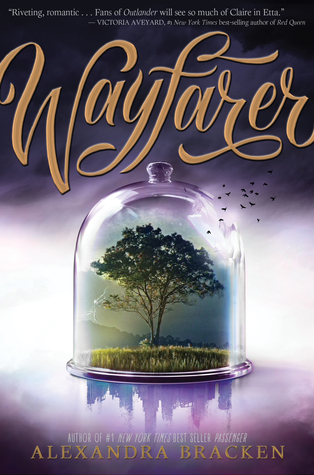 Wayfarer by Alexandra Bracken (second in a series)
All Etta Spencer wanted was to make her violin debut when she was thrust into a treacherous world where the struggle for power could alter history. After losing the one thing that would have allowed her to protect the Timeline, and the one person worth fighting for, Etta awakens alone in an unknown place and time, exposed to the threat of the two groups who would rather see her dead than succeed. When help arrives, it comes from the last person Etta ever expected—Julian Ironwood, the Grand Master's heir who has long been presumed dead, and whose dangerous alliance with a man from Etta's past could put them both at risk.
Meanwhile, Nicholas and Sophia are racing through time in order to locate Etta and the missing astrolabe with Ironwood travelers hot on their trail. They cross paths with a mercenary-for-hire, a cheeky girl named Li Min who quickly develops a flirtation with Sophia. But as the three of them attempt to evade their pursuers, Nicholas soon realizes that one of his companions may have ulterior motives.
As Etta and Nicholas fight to make their way back to one another, from Imperial Russia to the Vatican catacombs, time is rapidly shifting and changing into something unrecognizable… and might just run out on both of them.
Why it should be on your radar: This is the second book, following upon the success of Bracken's Passenger. Bracken's got a massive fan base and has been a New York Times Bestseller, so this is a sure bet. If you missed picking up the first book in this series, it's available in paperback now.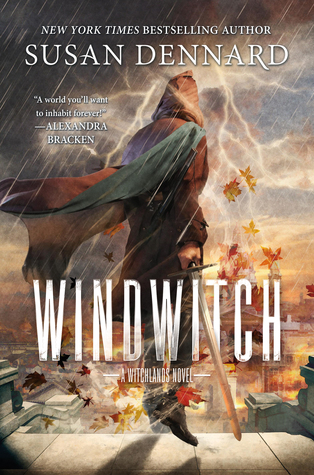 Windwitch by Susan Dennard (second book in series)
After an explosion destroys his ship, the world believes Prince Merik, Windwitch, is dead. Scarred yet alive, Merik is determined to prove his sister's treachery. Upon reaching the royal capital, crowded with refugees, he haunts the streets, fighting for the weak—which leads to whispers of a disfigured demigod, the Fury, who brings justice to the oppressed.
When the Bloodwitch Aeduan discovers a bounty on Iseult, he makes sure to be the first to find her—yet in a surprise twist, Iseult offers him a deal. She will return money stolen from him, if he locates Safi. Now they must work together to cross the Witchlands, while constantly wondering, who will betray whom first?
After a surprise attack and shipwreck, Safi and the Empress of Marstok barely escape with their lives. Alone in a land of pirates, every moment balances on a knife's edge—especially when the pirates' next move could unleash war upon the Witchlands.
Why it should be on your radar: This is the second book in a wildly popular series. Dennard's reputation and popularity continue to grow, and the first book in this series, Truthwitch, did well. Though blurbs don't generally mean a lot for the purposes of this post, it's worth noting that this book's blurb is from Bracken (listed above), so it's likely there will be crossover interest among fans of either author.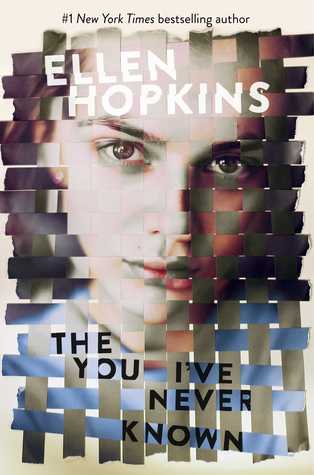 The You I've Never Known by Ellen Hopkins
Arielle's life is a blur of new apartments, new schools, and new faces. Since her mother abandoned the family, Arielle has lived nomadically with her father as he moves from job to job. All she's ever wanted is to stay in one place for an entire school year, and it looks like she might finally get her wish. With a real friend, Monica, who might be even more than a friend soon, things are starting to look up.
But Arielle's life is upended—and not by her father, but by her mom, who reveals that she never left Arielle. Instead, Arielle's father kidnapped her, and her mom has been left searching ever since. She wants to take Arielle away, but Arielle has no connection with her mother, and despite everything, still loves her father. How can she choose between the mother she's been taught to mistrust and the father who sewed that suspicion?
Why it should be on your radar: Ellen Hopkins is perennially popular and while it seems like an obvious title to include, I think that the book's packaging might make it easy to miss or overlook — this isn't "on brand" with her other titles, nor did it publish in the fall like previous books of hers have. The title, too, strays from her traditional one-word titles. Hopkins is well-known for her gritty realistic YA and though the look of this book differs, the content is what readers have come to know and love of Hopkins.
Extra money in the budget? Want more good titles to consider for your collections or reading this month? A few more suggestions — none of which are better nor worse than the above titles, of course — to know about include After The Fall by Kate Hart, The Truth of Right Now by Kara Lee Corthron, Life in a Fishbowl by Len Vlahos, and Under Rose-Tainted Skies by Louise Gornall.