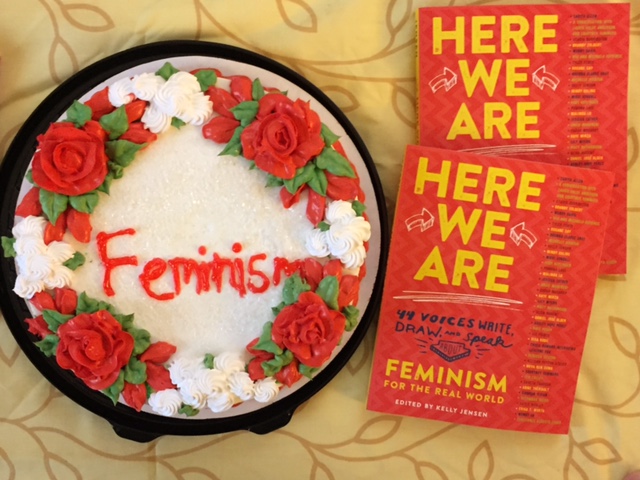 Here We Are: Feminism For The Real World officially releases today. To celebrate the book, and to celebrate every day we wake up and do the thing again and again, enjoy the whole damn cake.
Thank you for all of your amazing support and enthusiasm. Buy the book for yourself, for people you know, for your libraries and classrooms.
If this weekend's marches around the world say anything, it's that there's still work to do. I like to think this book will help new feminists, as well as seasoned ones, find that hope, that courage, and that enthusiasm to keep on fighting.