We're still on hiatus until next week, but while we polish up our posts, we thought it would be worthwhile to let you know where else you can follow us on social media.
STACKED has launched an Instagram account. Both Kimberly and I will post to it, and it'll be all books and bookish-related stuff. Nothing particularly brilliant but who doesn't love book stacks or currently reading shots?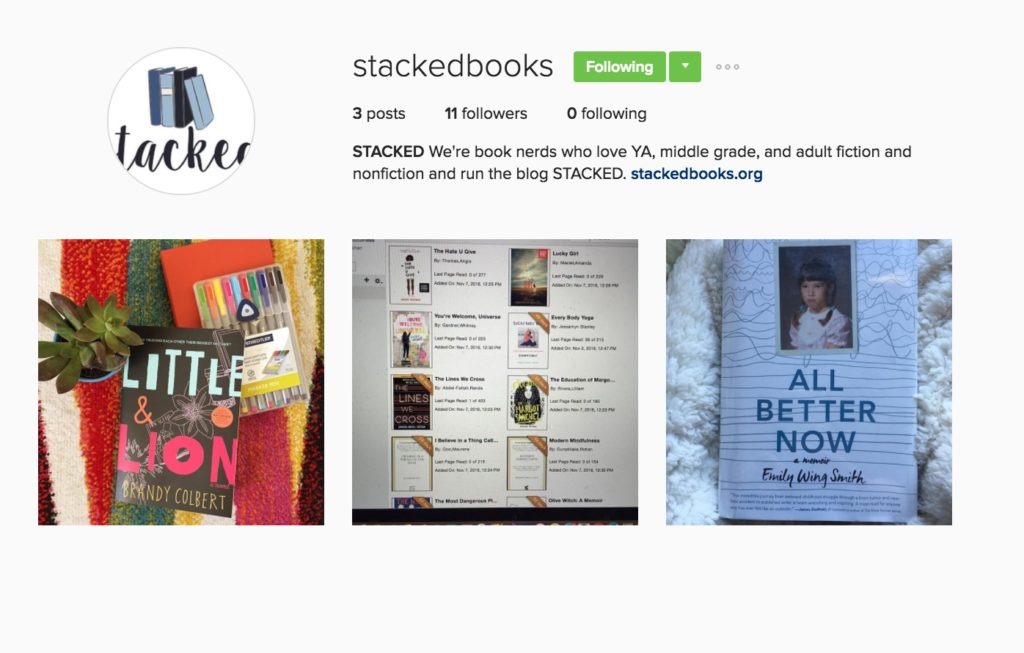 You can find us there as stackedbooks. And yes, we'd love to see your bookish Instagrams, too!
STACKED is also on Facebook. Though we haven't been as regular posting our work and other fun things over there as much as we'd like, like all good bloggers, it's our resolution to do better this year. You can find us on Facebook here.
We hope you had an excellent start to the new year and we're glad you're here to join us in our eighth (!!!) year of blogging about books, reading, libraries, feminism, social justice, and more.