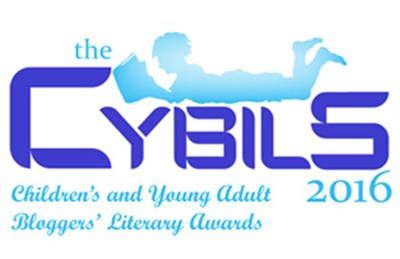 As Kimberly mentioned last week, both of us are back on this year's Cybils Awards committees. After doing the YA fiction panel for two years back-to-back, I needed some time off to recover from all of that reading. I decided instead of going for fiction this year, though, I wanted to try my hand at middle grade and young adult non-fiction. While I don't read or review as much work in those categories as I do YA fiction, my background in writing non-fiction, as well as my extensive reading in adult non-fiction makes me feel like it's an area I should spend some more time in. I want to write more about this growing area in YA and be able to talk more about it because of having read quite a bit. Upper middle grade non-fiction is a bonus to this reading, as it will be an awesome way to rework some of my thinking and approach to reading. I'm excited!
Because non-fiction isn't an area we write about a whole lot, I thought I'd do like Kim and offer up a big list of titles you could nominate for my category. I'm pretty sure these are all eligible as either upper middle grade (5-8th grade publication age range) or YA, but do double check when you nominate that they are; I've gone by Amazon standards, which I believe is what Cybils organizers use. This post is going up Monday, and award nominations open on Saturday, so the chances of some of these titles already being nominated is pretty good.
But that's why it's such a huge list! I'll absolutely be missing titles, so feel free to note others or nominate others that have been published between October 16, 2015 and October 15, 2016. I discovered while trying to compile this list that finding good resources for recent and forthcoming non-fiction is difficult. I put myself in the category of being bad about keeping up with it, but I'm determined now to be much better about it, knowing that the information is really hard to come by. If you know of sold resources outside of searching Edelweiss or Kirkus reviews, do let me know. My standbys for fiction don't seem to offer the same depth for nonfiction.
I haven't forgotten about the monthly debut round-up I do, so keep an eye out for that to tackle more than one month in my next post. I wanted to hop on the Cybils train first to ensure that there's a huge selection of books for me to read over the next three months.
All of the information for how to nominate books for the Cybils — and again, anyone can nominate — is up on their website. Seriously: give Kimberly and I piles of books to read and write about. Or, well, give them to me, as Kim's work will be much more secretive in the second round for graphic novels than mine will be in the first. Links on the titles below go to their Goodreads pages.