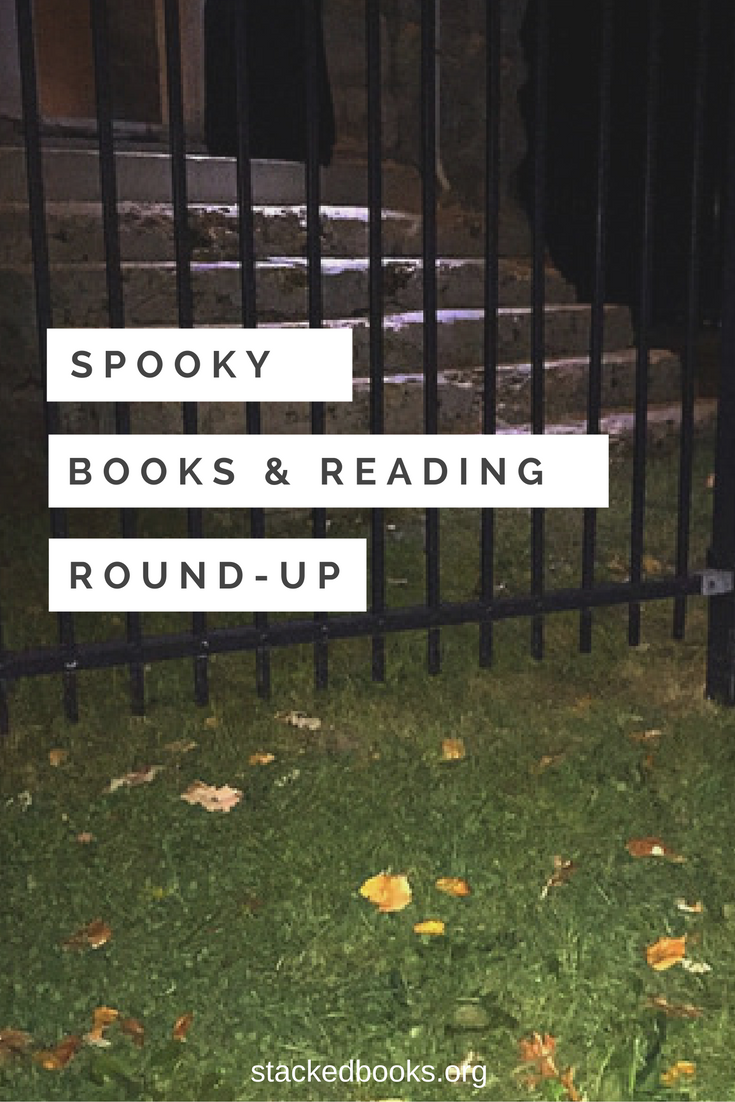 Something I've been wanting to do more of is round-up links of interest for older posts we've written here at Stacked, as well as older posts you might be interested that Kimberly and I have written elsewhere. Being that we're on year eight at STACKED, there are so many things we've touched upon and dug into, and much of it is perennially interesting.
In the spirit of Halloween — my favorite holiday! — I thought it'd be worth rounding up some of the backlist posts we've had here and elsewhere about horror, scary reads, and other spooky things.
Please note: when we changed blog hosting services last summer, some of our older posts got a little weird in their formatting. We're working on updating those where possible. They're entirely readable and usable; just sometimes, the images look funny or uneven.
Horror talk and book lists we've shared elsewhere on the web: