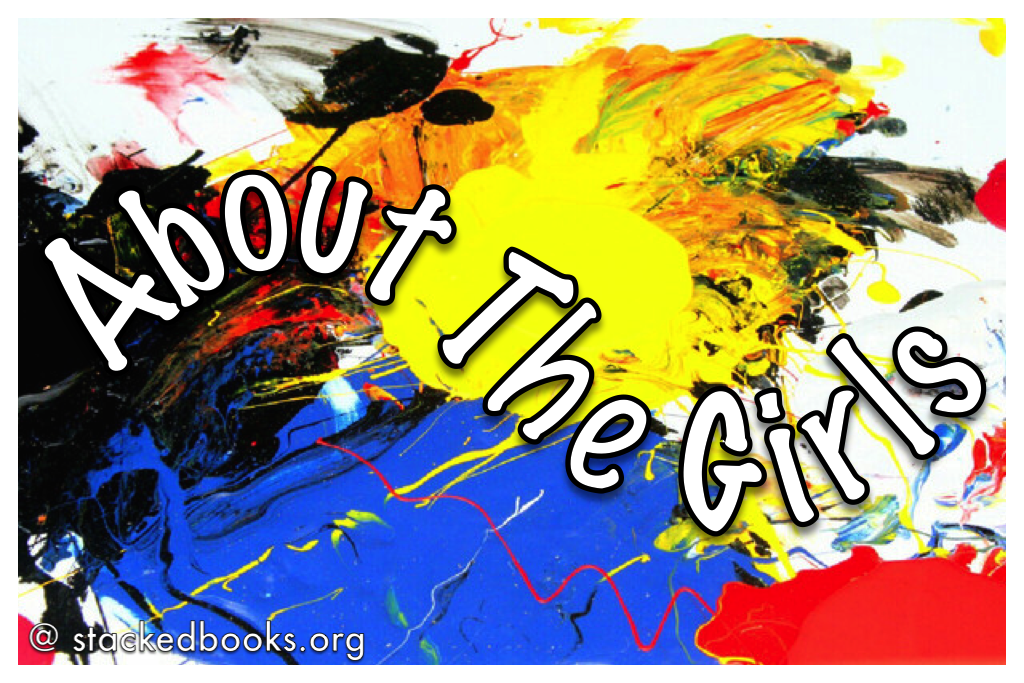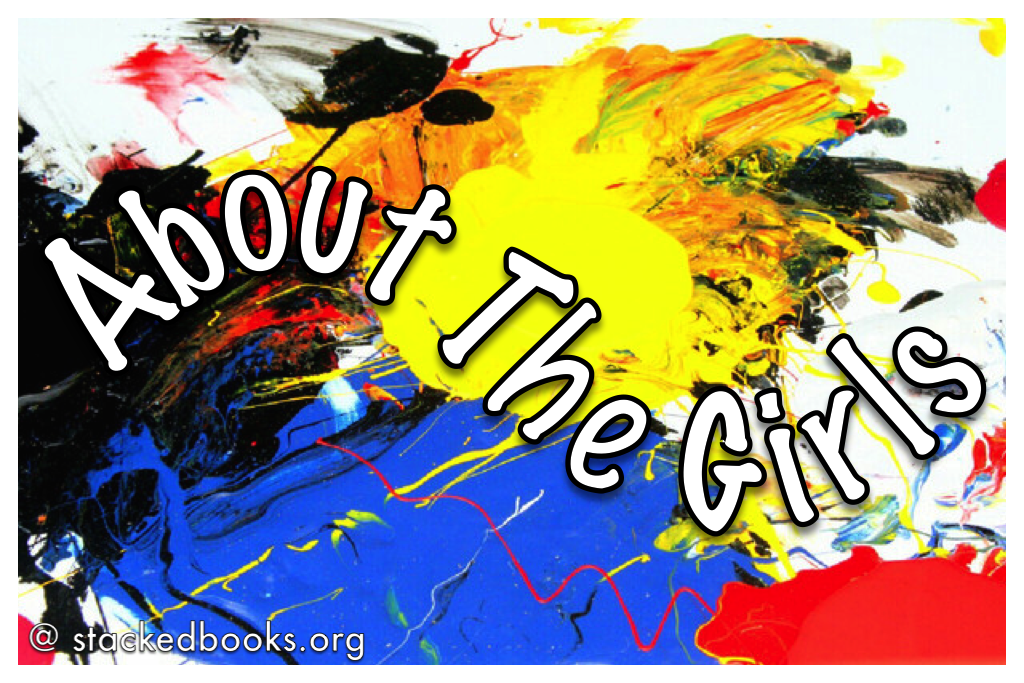 The first of three great guest posts for "About The Girls" comes today from Christine Heppermann and it tackles the all-important issue of shame.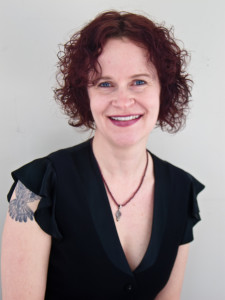 Christine Heppermann is the author of Poisoned Apples: Poems for You, My Pretty, which was selected as a Best Book for Young Adults by ALA/YALSA, Publishers Weekly, Kirkus Reviews, The Boston Globe, and the Chicago Public Library. Her young adult novel-in-verse Ask Me How I Got Here is forthcoming from Greenwillow in May. A long-time book reviewer for a variety of publications, she currently reviews young adult literature for The Chicago Tribune. She lives in New York's Hudson Valley and is seriously considering getting a Virgin Mary tattoo. Or a witch tattoo. Or both.
____________________
About five years ago, my family and I came home from a trip to the grocery store to find a package on our doorstep, a big padded envelope full of books. That wasn't unusual. I've been a professional children's and young adult book reviewer for most of my career. Several times a week, at least, publishers send me a mix of new titles that I've requested or that they want me to consider.
Except this particular package didn't come from a publisher. It didn't have postage or a return address or any markings on it at all, as far as I remember. And the books it contained all covered the same subject: eating disorders. Specifically, they were guides for parents on how to treat children suffering from anorexia or bulimia.
Well, okay. I got why someone thought we needed those.
It was all coming back to me: a few days earlier a friend had called to pass along a message from someone who had seen my older daughter at school and wanted permission to contact me.
Apparently, "contact" meant a surreptitious delivery. An anonymous note.
My daughter was eleven years-old at the time, in fifth grade at the public elementary school. From a distance she could look like one of those naturally skinny young girls who just hasn't hit puberty yet. But if you looked closer, saw the sharp bones of her face, noticed the way she seemed to curl in on herself, as if hoping to disappear, you knew otherwise.
This woman knew otherwise. In the note she told me her daughter had also struggled with anorexia and, thankfully, come out the other side—gone on to attend college and maintain a healthy weight. She didn't want to reveal her name or her daughter's name, but she did want to offer us reassurance.
We weren't reassured. We were creeped out. Especially my daughter. Someone was spying on her from the shadows, and she had no idea who.
I called my friend. I told her to thank this woman for her concern. I said I would happily stay in contact with her on one condition: no more anonymity. We could correspond via email. We could meet for coffee. But the sneakiness had to stop. If she truly wanted to help, she had to do it out in the open.
I never heard from her again.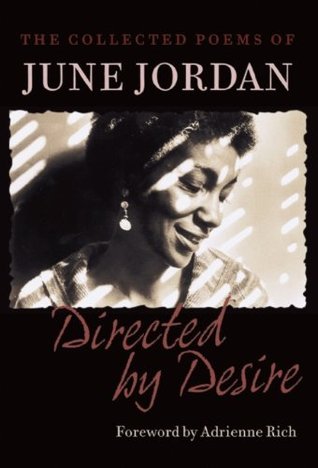 In the introduction to Directed by Desire, the collected poems of the late feminist poet and civil-rights activist June Jordan, Adrienne Rich writes about Jordan's belief in the importance of connection. Says Rich, "She wanted her readers, listeners, students…to understand how isolation can leave us defenseless and paralyzed."
Sometimes it feels like our cultural norms have evolved solely to keep everyone, women in particular, isolated, ashamed, and afraid. Which is why I could relate to this woman's fear of exposure. She wanted to reach out and at the same time, with the intent of protecting her child from judgment, remain hidden. But what kind of message was that sending to my daughter? That anorexia is a club so shameful members can't even identify themselves to each other? That books about anorexia should be smuggled in, like contraband?
As a writer, I have the ability to conceal myself, at least partially, in fiction. For instance, I use fairy tale characters to speak my thoughts about the dark side to beauty culture in Poisoned Apples: Poems for You, My Pretty. Addie, the narrator of my forthcoming novel-in-verse Ask Me How I Got Here, voices opinions about religion and hypocrisy and double standards for men and women that are constantly on my mind, though I can't always bring myself to say them in public. Okay, I did say those things in public; I wrote those books. Still, it's not exactly me putting myself out there, is it? It's Addie. It's Snow White.
My ultimate goal is to be as brave as my characters. To be as brave as June Jordan. I want my books to ask questions and start conversations. Conversations that are complicated, messy, and, above all, LOUD, not conducted in fearful whispers.
Like mold, shame can be hard to get rid of, but we can't just let it grow. On an individual and societal level, the effects are too damaging.
I have the utmost respect and admiration for Amelia Bonow and Lindy West who, in response to last fall's Republican congressional push to eliminate government funding to Planned Parenthood, created the "Shout Your Abortion" social media campaign, which encouraged women who had undergone the procedure—one in three of us, statistics show—to speak up. Quoted in the New York Times, Bonow said, "A shout is not a celebration or a value judgement; it's the opposite of a whisper, of silence. Even women who support abortion rights have been silent, and told they were supposed to feel bad about having an abortion." (http://www.nytimes.com/2015/10/02/us/hashtag-campaign-twitter-abortion.html?_r=0) Hiding may seem safer, but in the end, as Bonow and West realized, it cuts us off from one another. It separates and conquers.
My books aren't completely autobiographical, but they do reflect my personal experience. Like Addie in Ask Me How I Got Here, I attended an all-girls Catholic high school. Like her, I got pregnant as a teenager and had an abortion. Like her, I don't regret my decision. I never have.
What I do regret are all the years I wasted feeling ashamed, having bought into the lie that if I didn't feel ashamed, there was something wrong with me.
I never want my two daughters to feel, for any reason, like they should stay in the shadows. I want them to live in a world where they feel free to share their stories, to reveal who they are, to not have to pretend. Because it can be cold and lonely in the shadows.
Let's step into the sun.