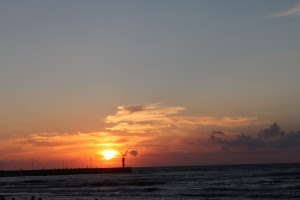 We've been blogging at STACKED for over six years now. Through that time, Kimberly and I have both moved (more than once), switched jobs/careers, and taken on a ton of outside responsibilities in our personal lives. We've maintained a lot of consistency here, too — the longest we've gone without posting is a week.
Kimberly's newest adventure in home buying and my need to buckle down a bit on my anthology means that we're going to do something we've never done before: we're taking an extended vacation. July tends to be a quiet month in publishing, as well as in the blogging world, so we're going to take advantage of this time to relax, refocus, and take care of the things outside the blog.
We will return from our vacation on July 20 with our regular posting schedule. It's possible a post will pop up between now and then, but we're taking this chance to read, relax, and unwind a bit.