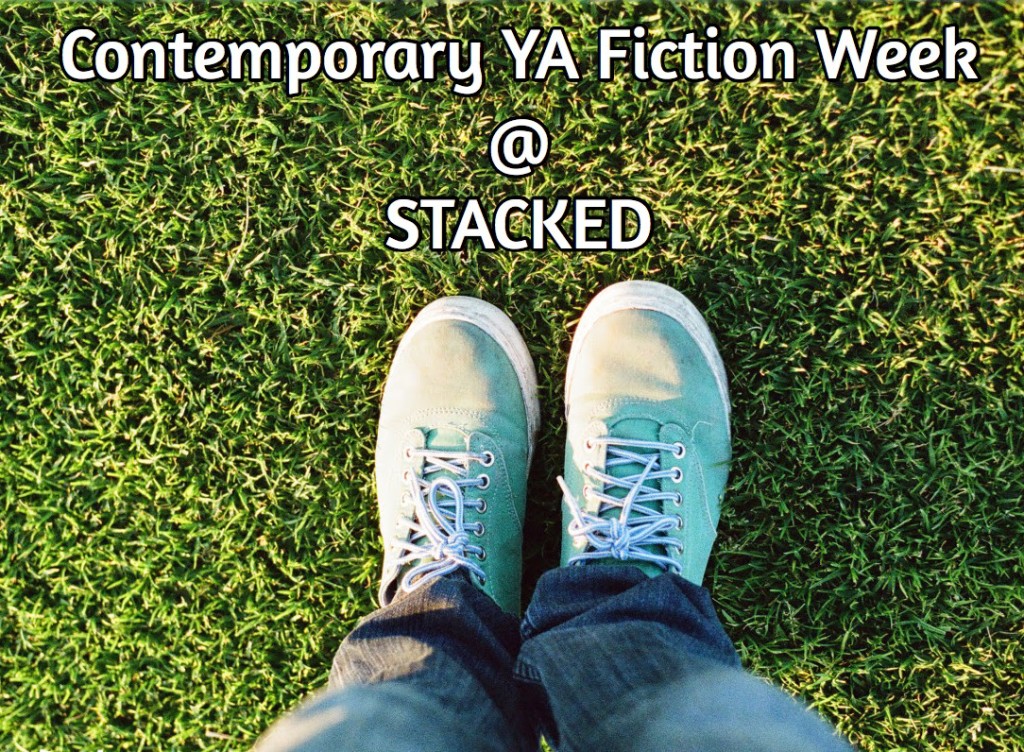 It's hard for me to believe, but this is the fourth contemporary YA week here at STACKED. What began in 2011 as a way to explore a genre within YA has grown into a series that, while a lot of work, is so rewarding to put together each year. You can catch up with the posts from previous years through the contemporary week tag.
This year, we have 5 brand new voices weighing in on topics ranging from mental health to social class to "dude culture" as it appears in contemporary realistic YA fiction. In addition to those thought-provoking posts, I'm writing accompanying, related book lists featuring realistic YA three days, as well. The week will wrap up with a giant post of 2015 contemporary YA books.
To celebrate the event, we're also offering up a giveaway of a book by each of the contributors. This contest is open to US and Canadian residents only and includes the following books by the (not surprise anymore!) guest authors:
Fake ID by Lamar Giles and a pre-order of Endangered, out in April (the topic of his post)
I'll also be offering up a copy of my book,
It Happens
, which should give the winner an even larger selection of book lists and discussion fodder relating to contemporary YA fiction. To enter, fill out the form here, and I'll pull a winner at the end of next week so books can be on their way before the holidays. The winner will walk away with a total of 6 books.
As always, I hope this is an interesting, engaging, and exciting series for readers, as much as it is for me to put together and think about.