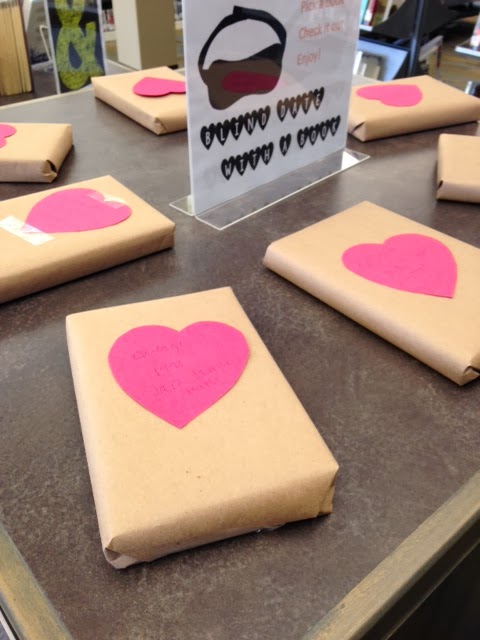 I've been really good about photo documenting my displays in the teen area since starting this job in 2012. It's helpful to me in not only thinking about what I'm doing, but it gives me a quick visual in what I might not be doing, too. The display above came out of an idea I had been wanting to do but never approached management about — and then when it came up in management notes that adult services would be doing a blind date with a book display, I asked if I could in teen too. Voila! I love it. Not only is it a fun way to entice readers, but visually, it just looks really nice too. I wrote really short but enticing descriptions of the books and I'm eager to see how it plays out with readers.
On to this week's links! There's a little bit of everything, I think. And as usual, if there's something good I missed over the last couple of weeks (especially because it took me a week to fully recover from ALA), let me know in the comments.
So you probably know Judy Blume's covers are getting new looks. But did you know that they're being updated for middle grade readers, as well as young adult readers? Some books will get redesigns for one or the other and some will get dual redesigns. It's interesting (and a little confusing). Here's the scoop with the middle grade cover images. I'll be honest and say I'm not in love with the YA redesigns. The tag lines are pretty bad, especially.
Elsewhere for me:
I'm presenting with three other teen librarians next month at the Public Library Association's conference, and we're seeking input on what we should talk about. We want to make this the kind of presentation that's useful to attendees who have questions and want answers, so we're soliciting questions people might have about teen programming. Have one? We'd love to know.