With all of the talk of gender and feminism over the last year and some change here at Stacked and in other venues, it seemed only fitting we'd have a post about feminism in contemporary YA fiction. Because Trish's latest book Where the Stars Still Shine hit on many things I've been thinking about when it comes to female sexuality, autonomy, and more, I had to ask if she'd write about this topic. So she's here today to talk about what it is to be a feminist writer and what it is to tackle feminist topics within a realistic novel — and maybe even beyond.
We'll have one more guest post tomorrow as our final piece in the contemporary YA week-and-a-half series, and it is in great conversation not just with Trish's piece, but with many of the other posts that came through the series — and beyond.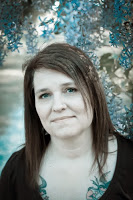 Trish Doller is the author of Something Like Normal, Where the Stars Still Shine, and the book formerly known as Arcadia Falls. When she's not writing, she's goofing off on tumblr. But don't tell her publisher, okay?
A couple of months ago, Lauren Myracle and I did a chat together on twitter and during the chat she asked me if I considered myself a feminist writer. The question took me aback because I'd never really thought about it. I wasn't sure. In Something Like Normal, Harper isn't the main character but a love interest who can stand up to a broken boy. She is kind––both to herself and others––but also not afraid to say what needs to be said.
So I thought…maybe I am a feminist writer?
Then I considered Callie in Where the Stars Still Shine, a girl who is openly reclaiming her sexual agency in the aftermath of abuse. It contains the sexiest scenes I've ever written and I was worried because what kind of message would I be sending to teenage girls? But here's the thing: that is the message. Sex is for girls, too. Where the Stars Still Shine advocates for sex that is responsible, but also enjoyable, especially when it's a partner who is respectful of your boundaries and thoughtful of your needs. And I'm never going to apologize for that message.
So, yeah, I am working my way toward being a feminist writer.
Except in my upcoming novel, readers will meet Cadie, a girl who––in the wake of her mother's death––has spent a good portion of her teenage years looking after herself and her home, and raising a little brother. Cadie is a resourceful girl, a brave girl––the kind of girl who passed her Wonder Woman doll on to her brother, along with a conversation about how all toys are for all kids. She knows her mind (see above: agency) and she fights her own battles––even when her life is at stake.
So, yes, Lauren Myracle! Yes! I am a feminist writer.
But honestly? I didn't set out to write this post about me. I set out to write about authors like Lauren Myracle, whose The Infinite Moment of Us is a brilliant example of feminist young adult fiction. It's probably one of the sexiest books I've ever read, but Charlie and Wren discuss condoms and HIV testing as part of a bigger conversation about the what, when, where, why, and how of their first sexual experience together. All while wrapping it in a breathtaking, swoony romance. I joke that when I'm nervous about what I'm writing I'll ask myself What Would Lauren Myracle Do? and then I do it. But it's not really a joke. When you're caught in the thrall of first love it's so easy to get swept up in the moment (no pun intended) so I love the deftness and sensitivity Myracle employs in handling responsibility and waiting for the right time.
Another of my favorite feminist authors is Siobhan Vivian. The List is a thoughtful examination of beauty and how perception––external and internal––shapes self-esteem in teenage girls. While I think Vivian didn't have enough page space to delve deeper into each character, I think the book makes a great springboard for further discussion––something I plan to do with my young adult book club. I also loved Vivian's Not That Kind of Girl, which not only takes a hard look at slut shaming, but also overturns the idea that a strong girl isn't made weak because she falls in love.
There's been a lot of controversy over Bennett Madison's September Girls is feminist or misogynistic. And I'll admit…when I first read it, I was put off by the sexist behavior of virtually guy in the book and the way DeeDee called every girl a ho. Except these are the messages bombarding teenagers daily, telling them what it means to be a man or a woman. The pressure is immense and, like it or not, these messages shape them––shape us––into imperfect and sometimes terrible beings. I think the genius of September Girls is the way Madison's characters navigate their way through the false messages to discover on their own what it means to be a man or a woman. Or, a mermaid? Of course, the other debate here is whether or not September Girls is actually contemporary or paranormal because the summer girls are mermaids, right? Or are they metaphor?
One of my favorite books––feminist or otherwise––is Simmone Howell's Everything Beautiful with a main character whose weight problem isn't solved by the end of the novel. Riley owns her fat body. She loves her body. She falls for a boy who thinks she's beautiful. (Who, by the way, is in a wheelchair. You go, Simmone!) And while Riley begins the story with a prickly personality––rooted in her mother's death two years earlier––as she slowly lets down her guard, she realizes other people love her, too, fat body and all.
Finally I really can't write about feminist books without mentioning E. Lockhart, whose entire body of work is supported by a spine of feminism. While I'm eagerly awaiting her upcoming We Were Liars, I've been re-reading some of her backlist, including The Disreputable History of Frankie-Landau Banks, which gives readers so much to think about when it comes to class and gender privilege. And I think it looks at feminism in a realistic way as Frankie learns feminism means more than just having what boys have––and eschewing "girly" pursuits––and that the road to social justice can be pretty damn frustrating.
Very soon––I hope––I will be finished with the book formerly known as Arcadia Falls and when that happens I'm going to need some great feminist YA reads. Any suggestions?