I was perusing old college newspapers a few weeks ago and reading some of the columns I used to write. It's probably not entirely shocking that I wrote a lot about books back then. As I was rereading, I stumbled upon a story I wrote that I remember finding endlessly fascinating at the time and one which still captures my interest: ghostwriters. I can't put my finger on why ghostwriting is so interesting to me, but whenever I hear about a book or series that's been ghostwritten, I can't help finding out as much as I possibly can about the book, the "author," and why it was published that way. Most of the time, there aren't answers. But I find a lot of satisfaction in the questioning process.
Which leads me to a topic I've been thinking about now for a while — book packagers and "literary development" companies. Like ghostwriting, it's a topic I seem to have more and more questions about and fewer and fewer answers to. The excitement and interest to me is in that mystery and in that endless series of "what about" and "why" questions.
It's likely you're well aware many big franchises in the YA book world are the result of book packagers. Packagers are companies that come up with concept and hire someone either within the company — though more usually outside the company — to write the concept. Pretty Little Liars, for example, isn't the original concept of Sarah Shepard, but instead, it was developed at Alloy and she is the name at the helm of the project. Other well-known older and more recent books from Alloy that might sound familiar to YA readers include Sisterhood of the Traveling Pants by Ann Brashares, Shadowlands by Kate Brian, The Luxe series by Anna Godbersen, and plenty of others you can check out over on Alloy's page. Many of Alloy's projects are meant to go beyond print, which is why many of these books do end up on television or made into movies — they exploit the rights of as many avenues as they can in order to bring in bucks.
There's nothing seedy or off-putting in what Alloy does. It's a company that comes up with ideas that appeal to a wide audience; in Alloy's case, the bulk of the concepts for YA appeal specifically to teenage girls. They know what teen girls like and they know what will sell. Whereas many envision books as the work of one (or two or three) authors brainstorming, outlining, writing, revising, and selling their book in that manner, Alloy is a step inside many of those phases of the process as a means of ensuring their business of selling books is indeed a business. Although I cannot link to it directly because of the pay wall, I highly recommend checking out "
The Gossip Mill
" by Rebecca Mead in the October 19, 2009 edition of
The New Yorker
to read more about Alloy (if you have access to a good library database, you should find it without problem).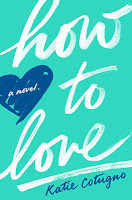 Since that piece, Alloy's developed another arm in their company, which they've called The Collaborative. Rather than have all of their products come from within, this is an opportunity for writers to pitch Alloy a manuscript and have Alloy work on the business end of it. One of the recent Collaborative products is a book you might have seen buzzed around lately: Katie Contugno's
How to Love
. There's
a nice piece in
Publisher's Weekly
about this book and about her decision to go with Alloy's Collaborative.
The idea of the packager isn't anything new:
Nancy Drew
and
The Hardy Boys
were products of a packager as well, known as the
Stratemeyer Syndicate
.
But what's been interesting over the last few years is that the face of the book packaging industry has shifted from being headed as a business by someone in the business world to being headed by authors themselves. It's likely unfair to call them packaging companies since many of these businesses aren't necessarily developing an entire package. They don't always pursue every avenue to sell the idea, though some do or note that that's one of their goals as a company. Instead, most are developing ideas and hiring writers to pursue this ideas, which are then sold to the publisher on behalf of the business (sometimes via an author's personal agent and sometimes the agent who is involved with the company). "Literary development" has been the popular term for these companies, though they don't operate much differently from packagers — it's just on a smaller scale.
A few years ago, news emerged that author James Frey developed his own packaging company, Full Fathom Five. If you've not yet read the piece in
New York Magazine
about Full Fathom Five,
spend a few minutes reading it
because it's eye-opening. The long and short of it is Frey hires authors to write stories which have already been conceptualized, they get sold, and the authors who have worked to make the story happen are paid pennies for their work. There's not a question that the goal of Full Fathom Five is the money, as Frey's noted again and again how the YA market is where there are opportunities to be had when it comes to making bank on a story idea. He points to
Twilight
as proof.
What's come out of Full Fathom Five? Well, Frey's own collaborative effort with another author under the pseudonym Pittacus Lore titled I Am Number Four is one of them. But that's not the only one. Perhaps you've seen any of these books either on shelves or in catalogs for near-future publication:
Much of who is working for Full Fathom Five is not disclosed, and a quick search doesn't bring up a website for the company (though there are plenty of pieces about the company, beyond the one I've linked to above). Discovering which books are a product of Full Fathom Five comes through a little Googling about the author. Or, if you're an avid reader of Publishers Weekly reviews, you'll discover a Full Fathom Five product at the end of a review in lieu of a traditional agent listing.
Before I go further, let me make something clear: most readers do not care. They don't care where the book comes from if it's a good book. And they shouldn't — a good read is a good read, regardless of the origins, and this is an argument that comes up again and again. Just look at how people have read and interpreted Frey's A Million Little Pieces. Some people love it, even though they know the history of the "memoir." Other people find the means through which the book came to be off-putting and deceptive. But for the most part, readers don't care, as long as they get what it is they're looking for within the book itself.
Since these books
are
written by an author who is the face to the book, it's not like these books are lies or fabrications. Sure, they might be part of a team of writers (look at Erin Hunter), but the author still becomes the brand. Sometimes, the author will continue working for the packager exclusively and sometimes they will branch out on their own, either through using a pseudonym or the same name they've used before (more on that in a second).
What readers want is a good book and a good book will make them want to try the next book by that author.
So there's Alloy and there's Full Fathom Five, and then there are a few other literary development/packagers that have emerged even more recently. Let's start with one that might be familiar:
Paper Lantern Lit
. Founded by Lauren Oliver — yes,
that
Lauren Oliver — and Lexa Hillyer, the packager has produced a number of concepts that have gone on to be written and published. Both Oliver and Hillyer have backgrounds in editorial, and they've got their own staff of editors who help along with the writing process prior to the books being pitched to publishers.
Many of these Paper Lantern Lit titles may be familiar on your shelves:
Like Full Fathom Five, Paper Lantern Lit is spearheaded by a well-known author. Unlike Full Fathom Five, the ethics aren't questionable. Authors "try out" to write for Paper Lantern, and those who have the chops to do it get the opportunity to write the concept as given to them. In other words, these authors have the ability to write, and this is their chance to break into the industry. Paper Lantern doesn't want stories; they want the writers for the stories they've created.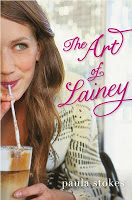 I noted earlier that sometimes authors choose to pursue publication in addition to what they've written and sold through a packager. Fiona Paul is one case. While the
Venom
series is through Paper Lantern Lit, Paul is "debuting" her first novel as herself in the spring of next year. It's called
The Art of Lainey
and it's written under a different name: Paula Stokes. I put debut in quotation marks because it's not a debut in the purest sense. She's published before; this is simply under a different name.
Paper Lantern talks on their website that so far,
their success rate is 100%
. That means every book they've pitched so far to the publishers has been picked up. Oliver and Hillyer's connection to the industry likely has helped their company and their authors secure the deals they've had. Likewise, those connections have most likely been a boon for Oliver and Hillyer's understanding of the market and what sells — these aren't books that have done poorly. I highly suggest spending a little time reading
this profile of Paper Latern Lit over at Fast Company
to get an even better idea of how they operate and what their goals are.
Since Oliver and Hillyer's success has hit, two more literary development companies have emerged — both within the last few months.
Wildcard Storymakers, spearheaded by author Veronica Rossi (of Under the Never Sky), her husband, and their friend, editor and ghostwriter Lorin Oberweger, kicked off earlier this year. Like Paper Lantern, Wildcard Storymakers develops concepts and chooses writers to develop them. Also like Paper Lantern, it was created by an author herself, one who, like Lauren Oliver, saw success with her own YA series.
Wildcard plans to focus on middle grade, young adult, and "new adult" titles. They've had one deal pop up so far, which was for a book called Boomerang, a "new adult" that will published through William Morrow next year. It's being written by Rossi and Oberweger under the name Noelle August, and you can learn a little more about it on Goodreads. As of this writing, that is the only book under contract so far from the studio.
The second development company to spring up recently is Cake Literary, which made its announcement last week when founders Sona Charaipotra and Dhonielle Clayton's first book from Cake was announced in Publishers Weekly. The book, titled Dark Pointe, will be authored by the pair who founded the company, and you can read more about the book over here.
Unlike Oliver or Rossi's companies, Cake wasn't founded after the authors had published. Instead, this is the first book the two have developed and written and it's the first sale for the company. Likewise, the focus of their company differs a little bit from that of Paper Lantern and Wildcard — the goal is to develop, produce, and publish more diverse titles within the middle grade, YA, and women's fiction arenas. The company's site, which isn't complete yet, suggests their vision is for books that are highly commercial but also decidedly literary, an interesting use of terms that have, for a long time, been used as binaries to one another, even if they aren't necessarily so (in other words, many believe a book is either commercial or literary, rather than a combination of the two, though such combinations certainly exist and get published). The pitch for
Dark Pointe
likens the book to
Pretty Little Liars
— a highly commercial book (…developed by Alloy).
What does all of this mean? In all honesty, not a whole lot when it comes to reading books and getting them into the hands of the readers who will love them. But I find the growth in packagers/development companies recently to be fascinating, particularly because two of them are headed by authors who've had success and made connections within the industry. It's clear they're looking at this from a business perspective and proceeding with that in mind. I'm interested in seeing what comes of Cake, too, particularly as their goal is to develop more diverse titles and have them published — and I'm curious, too, whether the backing of a literary development company such as theirs really adds more diverse titles to the YA field. What is it they'd be able to make happen that, say, other authors who've been writing these stories are not as successful at achieving?
There's a lot more complexity to packagers and the non-reader end of the industry I've not even touched on (such as pay and exploitation of rights) that interest me, too. And why now? What's the field of middle grade, YA, and "new adult" offering at this moment that's brought these development companies out and what will keep them going? How many authors who get their starts here will continue with them through their careers and how many will go on to publish independently — and how different will their works read and feel?
It's an endlessly fascinating series of questions that don't have answers to them yet and that might not ever have answers.
Have you read any books from the packagers or literary development companies? Does knowing their origins change the story for you as a reader? Does it change how you approach selling the book to other readers, especially teenagers? I'd love to know your thoughts!