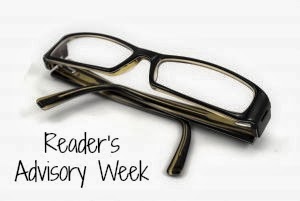 The library I work at moved into its new building in 2009. When I started, I was told the YA collection hadn't been weeded since the move (maybe even before the move). At this point, the stacks are packed since we've continued to acquire in that time. But more than simply being packed, the collection is in desperate need for attention in the form of weeding.
For non-librarians, weeding is the art and science of removing books from a collection. I say art and science because it's a little bit of both — your science comes in the form of numbers, such as dates of last check out and the number of times a book has checked out, while your art comes from thinking about those numbers in context of the book itself and its place in your collection. Do you keep all award winning books, even if they haven't circulated in 3 or 4 years? Do you keep a book that last circulated in 2010 but you know that, if you were to display or put onto a book list, would get picked up by a new reader? Do you keep books with terrible covers knowing that the content is excellent? If you have a book that hasn't moved in three years but another library in your system has it, can you safely pull your copy knowing another is easily available?
You also have to consider your books in a series a little bit differently: if book two of a four book series is missing or hasn't moved in years, do you remove just that volume or do you remove the entire series? What about if you cannot replace a book that you discover is missing because it has gone out of print?
Another consideration I like to make is whether or not to replace a book that does circulate well with a newer edition. I noted in my review of
To Be Perfectly Honest
by Sonya Sones, the new covers of her backlist titles are fantastically contemporary. So much so that weeding the older, still circulating titles, in order to replace them with the newer look was worth the budget costs. They'll get new life and readership.
Weeding is one part objective and one part subjective. It's figuring out a fine balance between the two.
Many people hate weeding. It's hard to be objective because so much of reading is about the subjective experience. You know a book hasn't moved, that the chances of it moving are slim, and yet you can't stop thinking that maybe if that right reader found this right book, it is worth keeping on the shelf.
I am not one of those people. I love weeding. I love putting my analytical brain to work with my more subjective brain, but more than that, I love the cleaning element of weeding. When you weed books from your shelves, you invite better browsing and discoverability. Because readers are no longer having to sort through, say, 75 books jammed on one shelf, they are looking instead at 50 or 60. There's breathing room to sort through titles, and there's breathing room for inviting new titles into the collection.
When you weed, you're also looking at every book as a singular object. For me, my familiarity with my collection is through what I have myself purchased or put onto a reader's advisory guide. My familiarity is also in what I've read or what I've helped other people seek out. And while that's not an insignificant number of books, with weeding, I'm revisiting older titles — older meaning books 10 years old or 3 years old — and looking at what they're about. I take notes when I weed about themes and content. That helps me think about not only whether to weed it or not, but it gives me a sense of what may be missing in or collection or what may be simply overlooked.
Because for the most part, as much as readers love the newest books, they also love backlist.
I don't need my collection to average only one or two years old. I need my collection to best reflect the interests and needs of my patrons.
Over the course of this weeding project, I have found some really interesting trends in regards to what my YA readers are reading (and note that I continue to use "YA readers," as opposed to teens because while teens make up the bulk of YA readers, they aren't the only YA readers in the library). I've also noticed really interesting trends in terms of publishing, as well. When you begin looking at the books that published around the same time and explore their similarities and consider what the book landscape looks like today, it's fascinating.
Here's a look at some of the trends I've noticed from my weeding project. I'm talking about them fairly broadly, as well as pulling out some interesting anecdotes. This post will highlight some of the little gems I've found in the collection that caught my eye, too, perhaps as a means of not only put them on some reading radars, but as a means of having others think about the value of the backlist.
For what it's worth, my observations are based on 200 titles I marked as ones I'd like to weed based on paper credentials alone, so circulation dates and numbers. It doesn't mean they'll be the only ones weeded and it doesn't mean that I'll weed them all when I get to the shelves. But 200 is the number for numerical state.
YA Book Length
When I began looking at titles that haven't moved much in a few years, I found evidence of an instinct I'd had about YA books in general: books have gotten longer. There's not a definitive average length of a YA novel that I know of, but a little research brought up a couple of interesting posts. First, agent Bree Ogden suggests
the average YA novel is between 55,000 and 90,000 words
, which translates to roughly 200 to 350 pages. But if you go check out list word count list by author Jessica Khory, you can see that
the actual word counts of well-know YA novels
average on the high end of that list and beyond. Generally, though not always, fantasy and science fiction novels tend to average a little higher.
For the titles I've marked as ones to weed, the average page count was 231 pages. That translates to about 65,000 words or so. That's definitely on the lower end of average, if it's even within average anymore.
Page counts ranged from 93, 95, and 96 total (those were published in 2004, 2006, and 2001 respectively) to 553 and 574 (2006 and 2009 respectively). It's worth noting that looking at my data, the average publication date of my to-weed titles in 2006, and I would maybe go as far as to argument that 2006 and 2007 were sort of turning point years for YA. It didn't quite take off yet, but that date seems to be a tipping point not just in my collection but for YA more broadly.
2006 is when Twilight was first published.
Age of YA Characters
From what I can tell with my data, they've gotten older. Again, there's not any standard to judge by, and it's very possible my own reading skews my perception on the average age of a YA protagonist. But I tend to think more of them fall into the 16 or 17 year old range than younger — for many reasons.
Looking at my own information was tougher because many books don't outright tell you the main character's age. I ended up going through catalog records of my titles, and I pulled ages out where I could find them. So, the average age I pulled comes from 158 titles, as opposed to the 200 I looked at.
My average age was 14.95 — or I'll go ahead and say 15 to make it even. It's worth noting that we do have a juvenile section, so our teen area is for readers 12 and older; some libraries have middle grade with their YA, but we do not. To me, that 15 average seems somewhat young, though I feel like the age range I found was more telling: some of the YA novels featured characters ages 10, 11, and 12 (all published before 2006, except for two which featured 12 year olds, published in 2007 and 2010). In 2003, there was a pair of books featuring a 19-year-old that were part of a series, and the same went for a pair of books published in 2008. There were twenty books published with main characters who were 17 or older, but the bulk hovered in the 13, 14, and 15 year old range.
Besides suggesting to me that main characters have aged a bit (again, I have no conclusive proof except in my own reading experience), it also suggests to me that books with older protagonists do better in my collection than those with younger ones.
Trends/Popular Titles That No Longer Are Popular
This is entirely community-centric and specific, so this might not be the case in all libraries, though it's true in mine. What used to be hot and trendy doesn't always last, as my circulation stats seem to suggest. I go by a baseline of last circulation date in 2010, though I consider last circulation date of 2011 on a title-by-title basis, especially for books as part of a series.
Remember when these were hot commodities?
I used to have to replace them all the time when I began working in libraries in 2009. But in 2013? These haven't moved in two or three years.
I've also found that books spun in the light of those above titles also haven't moved a whole lot. It breaks my heart, but the books Anna Godbersen's The Luxe series has not been checked out in a couple of years, either. The first book has a billed status in our catalog, meaning it never came back to us, but seeing that no one has asked about it and the other books haven't moved in a couple of years, I feel okay in saying they aren't likely to see a resurgence.
We don't own her second series and as far as I know, we haven't been asked to acquire it, either.
Beyond those, there are other books, too, that have fallen out of favor.
We have the Pendragon series in YA, and though it used to be quite popular, it seems to not have gone out in a while. Part of me wonders if the covers are doing a disservice to the series now, as they look really young compared to the fantasy that's been published in more recent years (book one published in 2002, for the record).
The other book — which is part of a series — doesn't surprise me at all in its lack of circulation. Rave New World, along with a number of other similar titles, weren't necessarily novels for reading, but instead, they were written and marketed as books for readers to prepare for the SAT. Remember that trend a few years ago? Teens aren't dumb. They know this is meant to be medicine for them, rather than something they pick up for enjoyment. The publication dates on the SAT novels in my library are 2004, 2005, and 2006 respectively, and there is a grand total of zero circulations combined. Those things are leaving.
Although it's not a trend, I found that in our collection, books which are Biblical retellings or stories based on any Bible elements don't circulate. I plan on keeping a few of them by well-known authors, but the majority are not paying their rent on our shelf space.
Very Dated Covers
This is the "art" part of weeding being an art and a science, quite literally. There are times when you look at the cover of a book and just
know
that it is time for the book to go. Either it's one you can replace easily with new and updated work or it's a book that hasn't moved in a while and you have a pretty good reason to suspect it's because the cover simply dates the book. It's unfair, but in YA especially, it does matter. Particularly as cover art has gotten to be a huge aspect of the selling of YA books.
Then there are times when the cover doesn't make sense, as is the case in this one: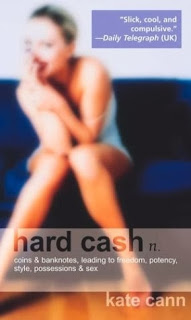 Pretty innocuous all things considered. But the book features a male main character who takes a job at an advertising agency. It seems like a little bit of a disconnect from the jacket copy — though I haven't read it to see where the girl might play in. The book circulated really well when it was in its heyday, but it hasn't moved since 2010 in my collection. I have no idea if the cover has anything to do with that but it was one that made me stop.
Here's a look at a handful of the covers that made me pause and give a lot of consideration to whether they're worth holding on to or they should be let go.
All of these look really dated and really juvenile. While The Exchange Student fits the story, it's still bizarre.
These are a few more of the "too dated" or "too young" covers in our collection. I think, too, Visiting Miss Caples looks like it's not a YA book at all.
I could post a lot more of the covers, but for me, the cover consideration aspect of weeding happens less when I'm working on paper with numbers and much more when I'm in the stacks physically looking at the books. If anything, though, it's clear that cover design in YA has not only become a means of really selling a book to readers, but it also has gotten much, much better. I'd even argue that many YA cover models now look like they're 20-somethings, rather than teens. I think that might be an appeal factor, too.
Backlist Gems
I've stumbled upon some real gems in my weeding, too, which is one of the biggest reasons I love this part of collection development in libraries. Sure, many of these books haven't circulated in a few years, and sure, many may end up off my shelf, but sometimes you find books in your collection that you
know
you can sell on a display or in a reader's guide or in a book talk. They have themes or topics that are still timely and relevant and would make excellent read alikes to well-known and popular titles.
My biggest and favorite find so far was this one, with what might be one of my favorite covers in a long time because it fits the content so perfectly: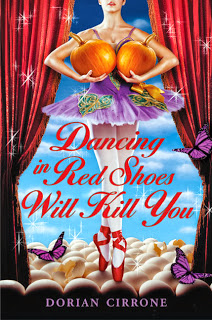 Wait. Wait. Wait. I know you're thinking that the cover looks really young. And it does. But the description of this book is what sells the cover.
Sixteen-year-old Kayla, a ballet dancer with very large breasts, and her sister Paterson, an artist, are both helped and hindered by classmates as they confront sexism, conformity, and censorship at their high school for the arts while still managing to maintain their sense of humor. (via Worldcat).
This sounds awesome.
The weeding process is a lengthy one, without any hard-and-fast rules, but it's one that is so satisfying not only from the collection-level standpoint, but from the reader's advisory standpoint, as well. With shelves that aren't filled with books that aren't moving, it's easier for readers to discover books they want to read, and it's easier for people who are reader's advisors to know their collections well. In some cases, what should be weeded and doesn't get weeded gives an opportunity to get those under-read gems to shine on shelf and in reader's advisory tools.