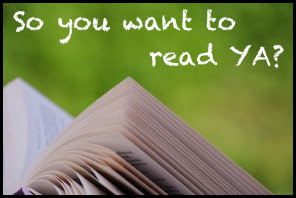 This week's So You Want to Read YA? post comes to us from author Brandy Colbert.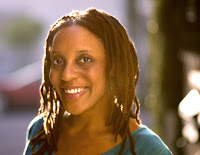 Brandy Colbert grew up in the Missouri Ozarks, holds a bachelor's degree in Journalism, and has worked as an editor for several national magazines. She lives and writes in Los Angeles. Her first novel, Pointe, is forthcoming from G.P. Putnam's Sons Books for Young Readers/Penguin in April 2014. You can find her at brandycolbert.wordpress.com or hanging out on Twitter @brandycolbert.
I love recommending books to people, whether they're avid readers or haven't picked up a novel in months. And even better when I'm introducing someone to YA. Young adult novels have changed a lot since I was a teenager, and for the better. They're much more prevalent, and YA covers such a wide range of topics that there's truly something out there for everyone. Yup. Even for the snobbiest of book snobs. My list of favorite YA novels is constantly growing, but here are some of my top picks to get you started:
Nothing Like You by Lauren Strasnick is a book I think about often. The protagonist, Holly, starts out making incredibly poor choices from the first page, and yet I found her a multi-layered, sympathetic character from beginning to end. Strasnick's writing is quietly edgy, and she's a master of providing depth and emotion in her lovely, oh-so-spare prose.
I was irrationally nervous about This is Not a Test by Courtney Summers before I'd even picked it up. I'm a huge fan of Summers' books, but zombies? No. And then this book made me care. The situation is bleak: The zombie apocalypse has arrived and we're thrown into the story of six teens trapped in their high school while the undead rage and tear apart their town. But this is one of the most remarkable character studies I've ever read—which made me completely forget I wasn't interested in zombies after the first chapter.
Living Dead Girl by Elizabeth Scott is majorly tough to get through, despite the fact that it's less than 200 pages. Scott went there. She wrote a novel from the perspective of an abducted child that leaves no questions about the horrors of such a life. It's stark and disturbing and the kind of book that will make you set it down mid-scene to get a grip. Alice's story is impossible to shake, but I think that's what is so brilliant about this book. Through Alice, Scott deftly reminds us to watch, to care, to never look away from a situation that doesn't seem right just because it's easier to ignore.
In Hold Still by Nina LaCour, Caitlin's pain is palpable as she tries to make sense of why her best friend committed suicide. But this book is also hopeful and rewarding, as we see Caitlin heal and learn to trust again. This is a quiet novel that deeply explores grief, love, and forgiveness with beautifully nuanced writing.
Wintergirls by Laurie Halse Anderson uses lyrical, unconventional prose to tell a story that's unlike any other book I've read about anorexia. What I find most engaging is that Anderson truly digs into Lia's soul, and we're drawn into her mental illness with no reprieve—which is exactly the type of terrifying, uncomfortable, and heartbreaking experience I love as a reader.
I haven't stopped talking about Please Ignore Vera Dietz by A.S. King since I put it down two years ago. It's everything I look for in a story: Vera has a fantastic voice, and her world is serious and funny and painful and weird (there's a talking pagoda—which somehow works?). This book is real and raw and uncomfortable and so very special.
***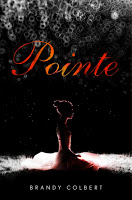 Brandy Colbert's POINTE will be available in April 2014.