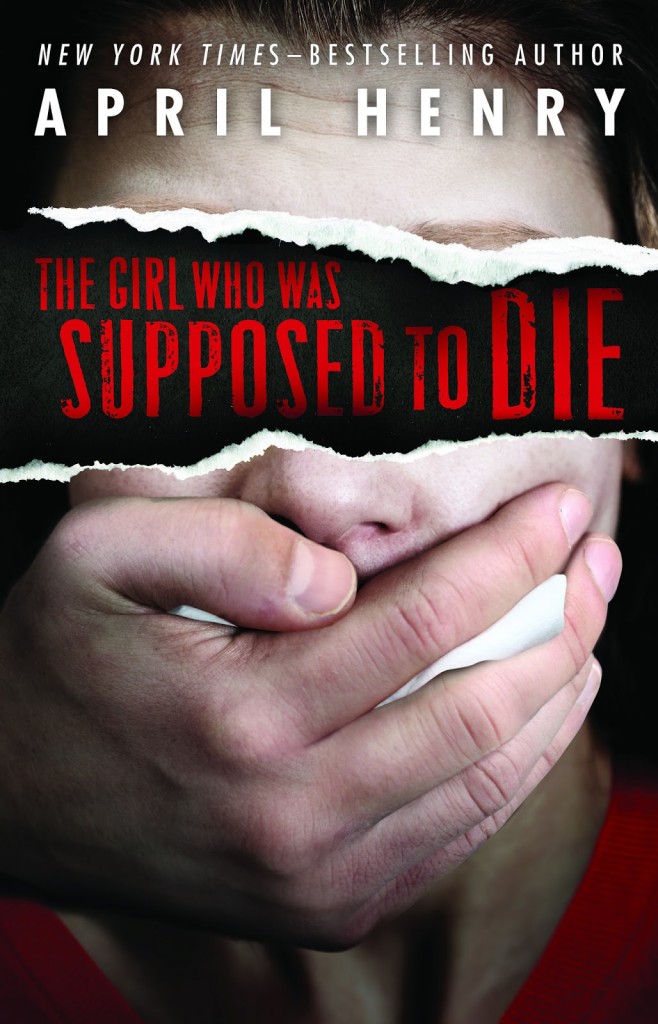 I wasn't hugely impressed by April Henry's The Night She Disappeared, though I could see its appeal for other readers. The Girl Who Was Supposed to Die is a bit of a step up for me – it's a little more suspenseful, a little more of a genuine mystery, and feels a little more substantial.
Our initially-unnamed protagonist wakes up in an isolated cabin with no memory of who or where she is. (Yes, it's one of those stories.) What she does know is that there are two men who are deciding whether they should kill her. She's tied to a chair. Her hands are in pain and she realizes her fingernails have been pulled out.
The argument between the two men ends: she is to die. The girl is dragged outside the cabin by one of them, but due to some quick thinking and sheer luck, she's able to knock him out and get away. She runs. She doesn't know where to go; she doesn't even know her own name.
As in The Night She Disappeared, there's a skater boy who believes her wild story and decides to help her out. The two hunt down clues even as the murderers hunt them down, and it makes for quite a suspenseful ride.
The amnesia is a cheat, though. There's no real mystery beyond what is locked in the girl's mind, and when her memories all come rushing back at the end – as you knew they would – all is revealed. It's not my favorite kind of mystery. It feels cheap, like all of the hunting for clues I did as a reader alongside the protagonist during the bulk of the book was pointless.
Still, it's a fun, fast-paced read, and the amnesia aspect didn't ruin it for me. When the memories do come back, at least they're mildly surprising and overall fairly interesting. I appreciated that the details of the story weren't pedestrian as I found those in the The Night She Disappeared to be. Here, we get conspiracies and biological warfare alongside your usual murder and kidnapping.
April Henry's books remind me of 21st-century versions of Joan Lowery Nixon's mysteries, which I loved as an early teen. Both authors' books tended to feature girls caught in bad (usually violent) situations who rely on their own quick thinking in order to unravel the mystery. There's usually some double-crossing and a few red herrings, but the stories are never long and they're always suspenseful and quick reads.
Review copy received from the publisher. The Girl Who Was Supposed to Die will be published June 11.