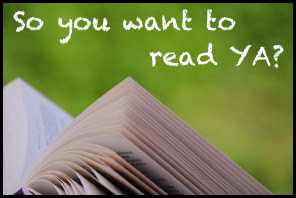 This week's "So You Want to Read YA?" contribution comes from teacher Jillian Heise!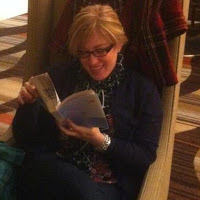 Jillian Heise has been teaching middle school language arts for eight years giving her the opportunity to discuss thoughts and insights about books with real teen readers. She is currently teaching 7th & 8th graders at a K-8 school near Milwaukee, Wisconsin. Her students have access to her classroom library of over 1,300 books, and are used to her sharing her reading life, the importance of making reading a habit, appreciation for rockstar authors, and love of fictional characters with them. She also shares her book recommendations with a wider audience on her blog, Heise Reads & Recommends. Jillian is a voracious reader and self-admitted book pusher and does not feel the need for a program to change that. On twitter, she is @heisereads and is always happy to recommend a book to any reader in need. For this reason, among others, her TBR stacks are always towering.
Although I have always been a voracious reader, my teen years were not during the golden age of YA that we are currently experiencing. When thinking about what really got me into reading YA, I think back to my undergrad middle grades language arts methods course. Our whole class read was The Giver by Lois Lowry, the grandfather of YA dystopians in my opinion, and we had to choose ten other books to read on our own. That was it for me; I went beyond those ten and never stopped as I got into teaching every day. My goal is to help every student find that one book that will hook each one into reading. Now, nine years and I've lost count of how many books later, I still read voraciously, share my reading life with my students, and share book recs with a broader audience through my blog.
When asked to write this post, I started brainstorming a list of books right away. But how best to put out there the books I would want to share? I looked around at my classroom library organized around topic bins, struggled to start a new book because I wasn't in the mood for a few I picked up, thought about the 40 book challenge for my students to read across genres, realized that the way I often recommend books is by asking "What are you in the mood for?" or "What was the last book you read that you liked?" or "What do you like to do?" and it struck me that the way I needed to share my titles was with a list arranged around topics/genres. And, of course, since my whole focus on teaching reading is choice, choice, and more choice in order to engage readers and motivate teens to read more, there are quite a few books on this list…because everyone needs choice in order to find the just right book that will be the gateway into reading. I hope one (or more) of these will speak to you.
This is my personal canon of YA lit that I think would make a great starting point for adults wanting to jump in, and a good guide for recommending to students/teens as well. It includes books that have been highly lauded by others, as well as books that just happened to be that right book at the right time for me in my own life. Many of these have also been well-loved by my students. You will create your own canon as you read more and more which may include what I have here and what others in this series have shared, but all have value because each reader's voice and choice has value. So…what kind of book are you in the mood for?


*Denotes series books – so if you love it, you can read more.

The New "Classics"
The Absolutely True Diary of a Part-Time Indian by Sherman Alexie
Speak by Laurie Halse Andersen
Monster by Walter Dean Myers
Thirteen Reasons Why by Jay Asher
The Hunger Games by Suzanne Collins*

The Dystopians
Divergent by Veronica Roth*
Legend by Marie Lu*
Uglies by Scott Westerfeld*
Under the Never Sky by Veronica Rossi*
Ship Breaker by Paolo Bacigalupi






The "Literary"
The Raven Boys by Maggie Steifvater*
The Fault in Our Stars by John Green
Before I Fall by Lauren Oliver
Daughter of Smoke and Bone by Laini Taylor*
Shatter Me by Tahereh Mafi*







The "Emotionals"
Endangered by Eliot Schrefer
If I Stay & Where She Went by Gayle Forman*
When You Were Here by Daisy Whitney (June 2013)
Something Like Normal by Trish Doller
October Mourning: A Song for Matthew Shepard by Lesléa Newman (poetry)





The Contemporaries
Five Flavors of Dumb by John Antony
I Hunt Killers by Barry Lyga*
The Disreputable History of Frankie Landeau-Banks by e. Lockhart
Peak by Roland Smith
Page by Paige by Laura Lee Gulledge (graphic novel)







The Fantasticals & Supernaturals
The Unbecoming of Mara Dyer by Michelle Hodkin*
Hold Me Closer, Necromancer by Lish McBride*
Nightshade by Andrea Cremer*
The Warrior Heir by Cinda Williams Chima*
Pivot Point by Kasie West*





The Romances
The Statistical Probability of Love at First Sight by Jennifer E. Smith
Anna and the French Kiss by Stephanie Perkins
Just One Day by Gayle Forman*
Dash & Lily's Book of Dares by Rachel Cohn and David Levithan
Perfect Chemistry by Simone Elkeles*







The Middle Grades that are Worth Your Time
The One and Only Ivan by Katherine Applegate (Yes, the Newbery Award winner)
Wonder by R.J. Palacio