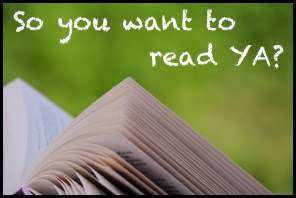 This week's edition of "So You Want to Read YA?" comes to us from author Malinda Lo.


Malinda Lo is the author of several young adult novels including most recently the sci-fi thriller Adaptation; the sequel, Inheritance, will be published Sept. 18, 2013. Her first novel, Ash, a retelling of Cinderella with a lesbian twist, was a finalist for the William C. Morris YA Debut Award, the Andre Norton Award, and the Lambda Literary Award. She lives in Northern California with her partner and their dog. She can be found online at Twitter, Tumblr, Facebook, and her website, www.malindalo.com.
As an author of young adult novels with many adult friends who don't read YA, I often find myself explaining to them what YA is and what it isn't. "No, it's not all about vampires!" "Yes, it can be complex!"
It can be a little trying. However, because they're my friends, sometimes they will read my novels even though they think (erroneously) the books aren't for them — which is both gratifying and utterly horrifying because they're my friends, and what if they hate my books?! But luckily, since they're my friends, they don't tell me if they hate them. Sometimes they even tell me they were surprised that my books weren't dumbed down (yes, this has happened) and ask if there's other YA I can recommend.
I think the best route to successful book recommending is first figuring out what the reader in question has liked in the past. So, when someone who's new to YA wants to read YA, I want to figure out what sort of adult books they enjoy, since YA obviously is a broad category that encompasses many genres.
Here are my recommendations for a few different types of readers:
"I love literary fiction full of beautiful sentences."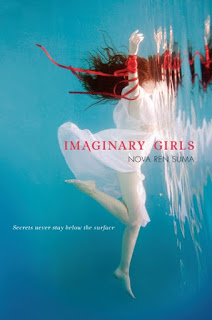 For this reader, I'd recommend Imaginary Girls by Nova Ren Suma. This novel, which is about a girl who nearly drowns in a lake and then is haunted by that experience, is the kind of novel you want to read slowly so that you can savor each sentence. Also, though the main character is a teen, the other characters are a bit older, and none of them exhibit any stereotypical 90210-like teen characteristics. They are complex, a little cruel, and utterly fascinating.
"I love mysteries! Police procedurals especially."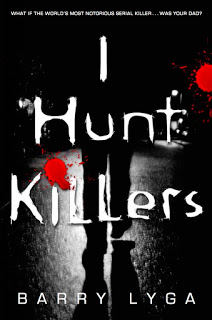 While there aren't a lot of detective novels in YA because teenagers usually aren't able to have that kind of job, I'd recommend I Hunt Killers by Barry Lyga. This is about Jasper Dent, the teenage son of a convicted serial killer who realizes that a series of murders in his town eerily resemble those that his father committed years ago…but his father is in prison. Who's doing the killing? And can Jasper avoid becoming his father? A totally engrossing page-turner of a mystery.
"So many YA books are being turned into movies! Should I read any of the books first?"
Yes. These people should read City of Bones by Cassandra Clare, which is a deliciously fun urban fantasy about a girl who learns that there's a secret world of angels and demons intertwined with ordinary New York City. You name it, City of Bones and its many sequels have it: kick-ass girls, sexy bad boys, bisexual half-Asian warlocks (yes!), love triangles with a twist (and what a twist), and awesome action scenes. I honestly don't know how the movie will do it!
"I read romance. Bring me romance!"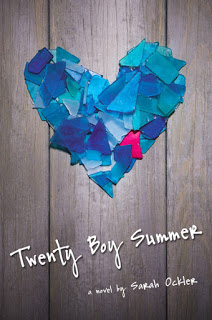 YA is chock full of romance, especially romance of the first love kind. For this reader, I'd suggest Twenty Boy Summer by Sarah Ockler, the story of one girl's mission to lose her virginity during a summer at the beach. It's touching and true and also a lot of fun, which romance should be.
"I love epic fantasy!"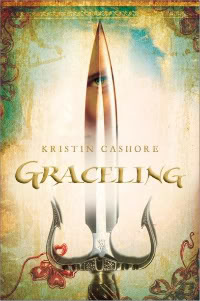 For fantasy readers, I always recommend the books of Kristin Cashore. Her first novel, Graceling, is a kick-ass adventure about a killer lady, and it's perfect for readers who want action and adventure. Her second novel, Fire, is a nuanced exploration of beauty and monstrousness, set in a wonderfully progressive imagined world, and is perfect for those who want a thought-provoking read.
"I'm lesbian/bisexual/queer and I've already read your books. What gay YA should I read next?"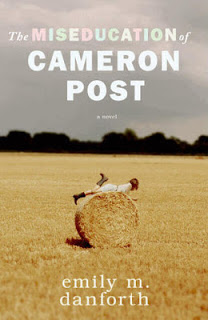 This is probably the question I get the most from readers, which is why I maintain a list of recommended reads featuring lesbian/bisexual/queer female leads on my website. But that list includes both YA and adult. For those who want a YA book, I suggest Emily M. Danforth's The Miseducation of Cameron Post. This book might have special meaning for adults because it's set in 1990 and is about coming of age as a lesbian in that specific time period. It's also multilayered and it brilliantly evokes the experience of living in Montana. And it makes you think: This is YA? Wow, YA.
"I don't know what I want but I want to read some YA. Surprise me."